I don't recall ever having a store bought Orange Julius, and until last Friday never made one. I'm not a fan of orange juice concentrate, and adding water. Could be why I've never made one before. I used real orange juice, half and half and three tablespoonfuls of the concentrate. Delicious!
It is said the drink was developed in 1926 by a gentleman who's name was Julius. I found that there's literally hundreds of recipes and variations.
Strawberry Yogurt Pound Cake is delicious, too.
The texture is little coarse, but that does not hurt the flavor at all. I enjoyed it warm, cold, with and without the sauce. I just enjoyed it!
You can substitute your favorite plain yogurt or sour cream with equally tasty results. Wonder if strawberry yogurt or mascarpone would work?????
Ranch dressing in chicken salad?
I love pasta, so I added a little more than the recipe suggested. Don't do that. It is still very good, but the pasta absorbs the sauce, leaving it slightly dry.
I fixed it by simply adding a little more dressing. I suggest adding the bacon just before serving.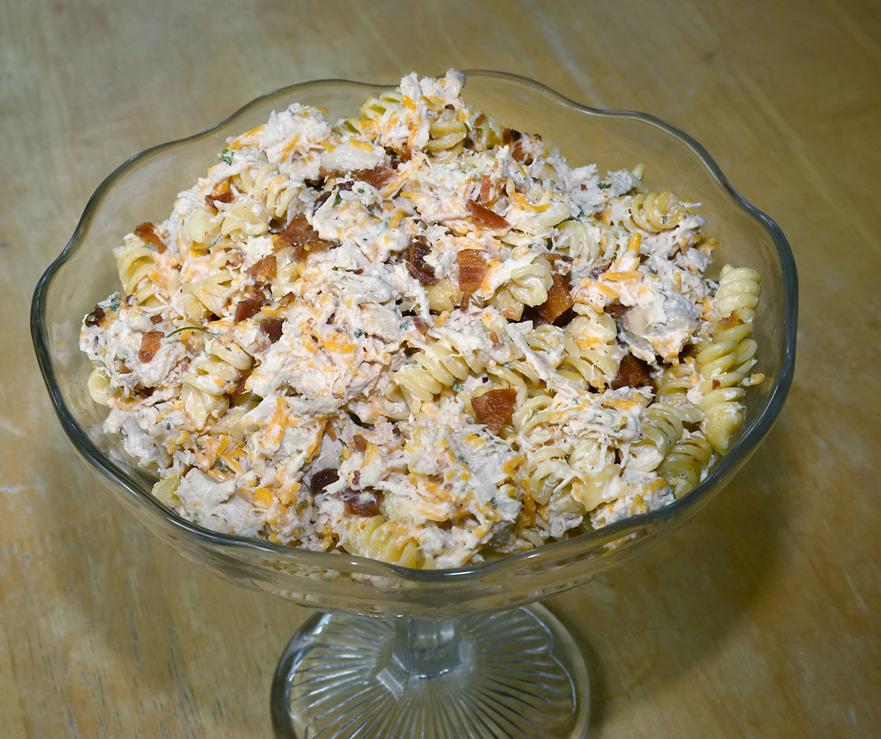 Chicken Ranch Pasta Salad
2 chicken breast halves, cooked and coarsely chopped
4 ounces cream cheese at room temperature
8 slices crisply fried bacon, crumbled
2 cups shredded sharp cheddar cheese
8 ounces rotini pasta cooked, al dente, according to the package directions and cooled.
In a medium bowl, whisk together the cream cheese and ranch dressing until smooth. Add remaining ingredients; toss to coat. Refrigerate or serve immediately.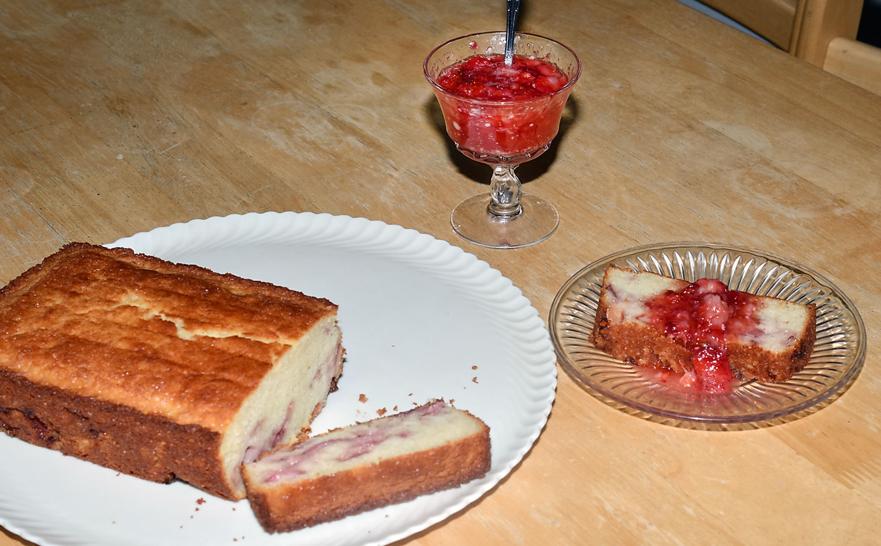 Strawberry Yogurt Pound Cake
1 1/2 cups all purpose flour
2 teaspoons baking powder
1 1/2 teaspoons vanilla extract
1 cup diced, fresh strawberries
Preheat oven to 350 degrees. Spray a 9x5x3 loaf pan with pan spray (Baker's Joy) for baking.
In a medium bowl, whisk together flour, baking powder and salt. In a medium bowl, whisk together yogurt, sugar, eggs, oil and vanilla. Add dry ingredients to the wet ingredients and stir only until well mixed. Fold in strawberries. Pour into the prepared loaf pan. Bake 40-50 minutes. Turn out onto a wire rack to cool. Wrap securely and refrigerate leftovers. Serve topping on the side. Dollop with whipped cream, if desired.
1 cup mashed, fresh strawberries
Mix well. Set aside to enhance flavors and dissolve sugar; then pour over each serving.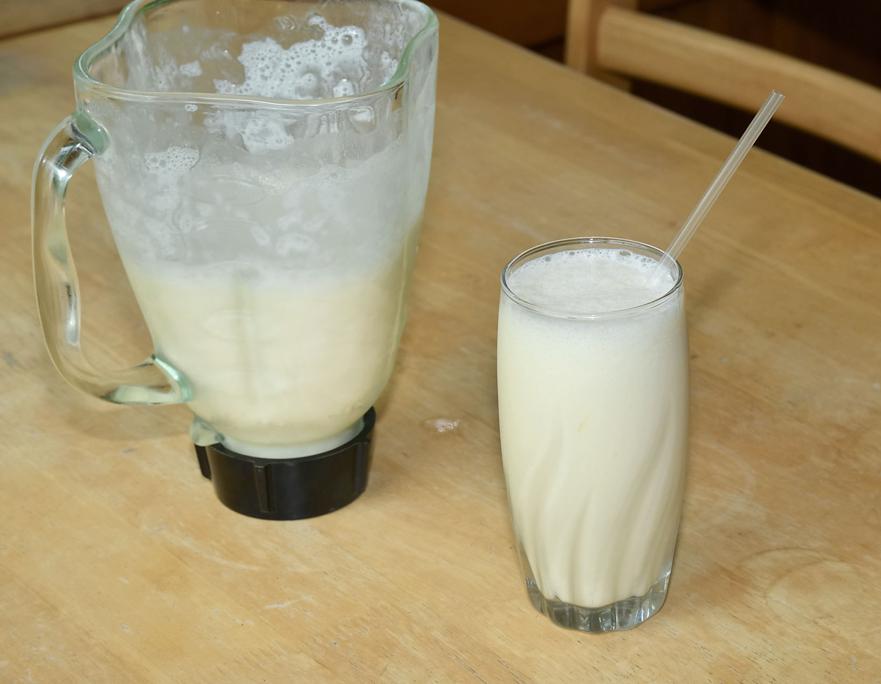 1 2/3 cups of good orange juice, not from concentrate
2-3 tablespoons orange juice concentrate
1 1/2 cups small ice cubes
Put all ingredients into a blender jar. Use the crushed ice setting if available. If not, use whatever setting is close. Blend until thick and foamy. Enjoy immediately! Top with a dollop of whipped cream if desired. A scoop of Mayfield vanilla ice cream wouldn't hurt.
Cook's note: To serve a crowd, combine orange juice, sugar, vanilla and orange juice concentrate. Refrigerate. Add ice and process as needed for fresh, creamy results.