This broccoli salad will be a delicious winter go-to side dish. The recipe lends itself to prepping ahead so it will also be a handy holiday dish. The recipe declares it to be better if made the day before.
Prep the ingredients, refrigerate, assemble the day of.
I can't remember when earthquake cake was first introduced and can't find any history of it either. I've known about it for at least 20 years, but was never inclined to try one.
Not sure what changed my mind, but I've enjoyed a piece or two every day since I made it.
I think German chocolate cake mix is the best choice for the base cake. You can prepare the cake according to the package directions, but why would you? Melted butter and milk are so much tastier than oil and water. I don't recommend heating the cake before serving, but a dollop of whipped cream would be evermore delicious.
I am not a fan of ketchup. Matter of fact, when it is called for in a recipe, I substitute chili sauce. I've made today's meatloaf recipe at home for 35 years and made it every Wednesday at MOT for 17 plus years.
I'd never added a sauce until last week.
Broccoli Salad
2 pounds broccoli florets, cut into bite size pieces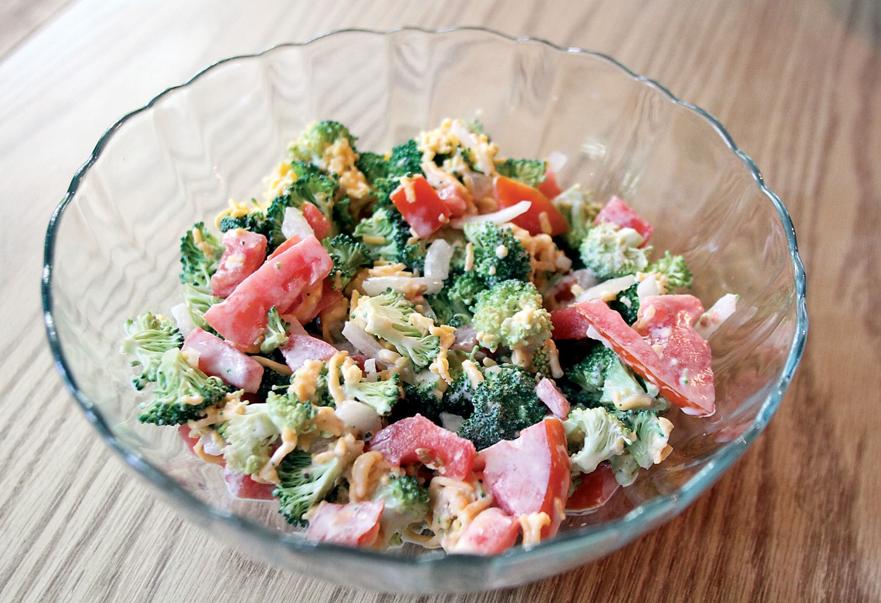 10 slices crisp bacon, crumbled
1/2 cup diced, sweet onion
2 cups shredded sharp cheddar cheese
2 tablespoons white vinegar
In a medium bowl, toss together broccoli, onion and cheese. In a small bowl, whisk together mayonnaise, vinegar, sugar, salt and pepper. Pour over salad and toss to coat. Just before serving, add tomatoes and bacon; stir gently until combined. Refrigerate leftovers.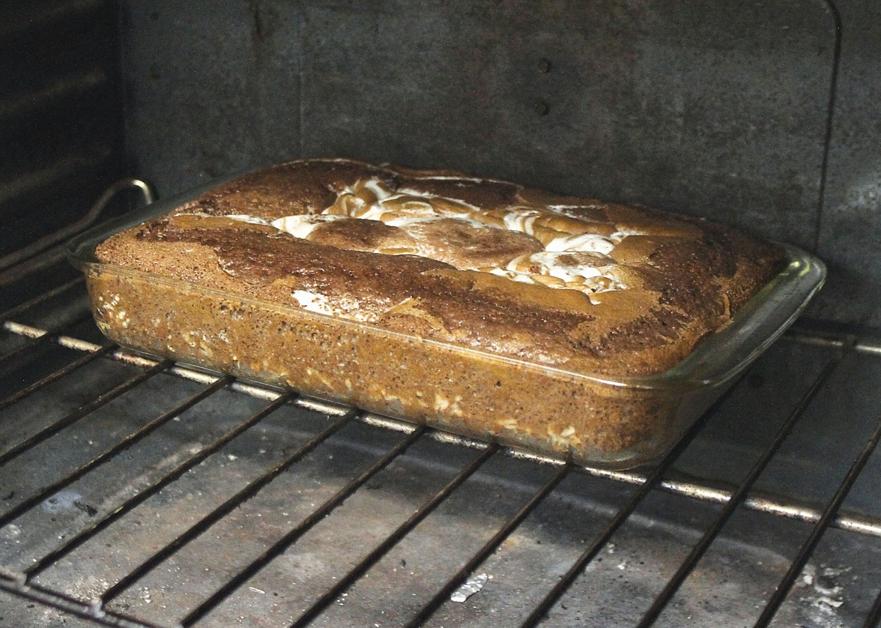 1 German chocolate cake mix
1 teaspoon vanilla extract
1 (3.4 ounce) package chocolate Jello instant pudding mix
8 ounces cream cheese, at room temperature
1 teaspoon vanilla extract
Preheat oven to 350 degrees. Spray a 9x13 baking dish with Baker's Joy. Sprinkle coconut and pecans evenly in the prepared pan.
In a mixing bowl, combine oil, melted butter, milk, eggs and vanilla. Mix in cake mix and pudding mix. Beat two minutes on medium speed. Pour evenly over pecans and coconut. In a small bowl, combine cream cheese, melted butter, vanilla, salt, powdered sugar, chocolate chips and pecans. Dollop over cake. Swirl in circles with a knife until somewhat combined with the cake batter. Bake 35-40 minutes.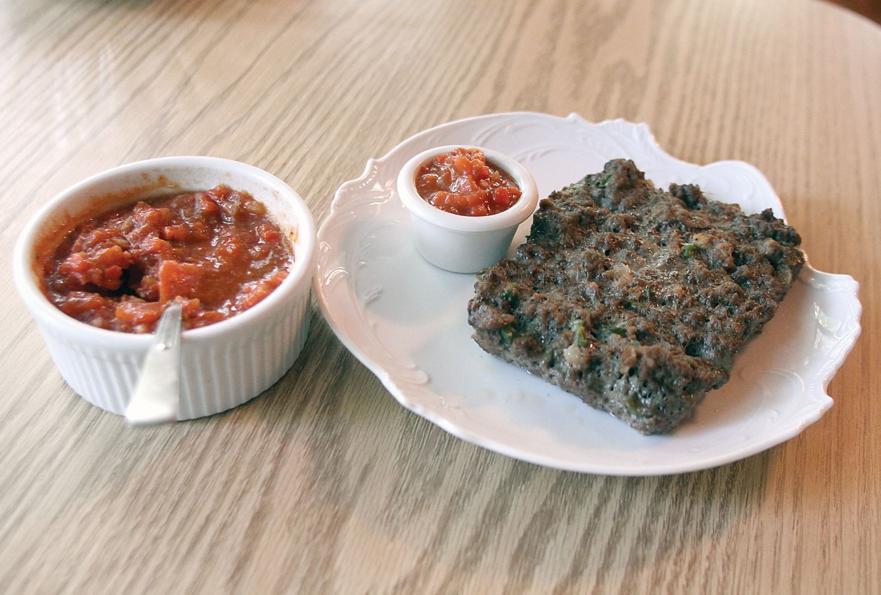 Tomato Relish for Meatloaf
1 tablespoon bacon drippings
1 garlic clove, finely minced
2 large tomatoes, seeded and diced
1/4 cup finely chopped, flat leaf parsley
Dash of Worcestershire sauce
In a medium sized, heavy, saucepan, cook and stir onions and bell pepper in drippings until tender. Add garlic. Cook and stir often, two more minutes. Add remaining ingredients; bring to boil, reduce heat and simmer until thick. Stir occasionally. Remove bay leaf and serve hot along side meatloaf.
Meatloaf
2 pounds good ground beef (I use 80/20)
3/4 cup diced green bell pepper
1 cup fine, soft bread crumbs
Spray a 9x13 baking dish with Pam. Preheat oven to 350 degrees. With a stand mixer, using the paddle attachment, mix all ingredients, on low, no longer than 15 seconds. Remove mixture and spread evenly in the prepared pan. Bake 30-35 minutes. Drain off and discard most of the drippings. Serve not with relish on the side. Refrigerate leftovers for sandwiches tomorrow.