What a difference a decade makes: Maryville High School highlights new career paths, apprenticeships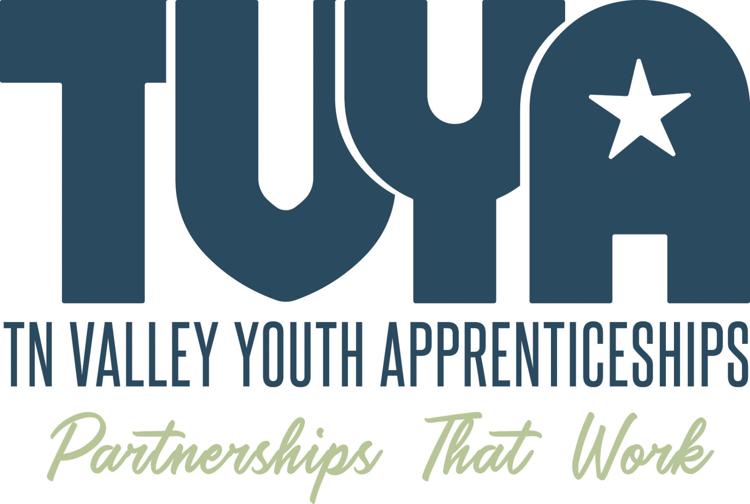 In the past decade how Maryville High School prepares students for their future has changed dramatically, and this school year another pathway is opening.
Principal Greg Roach offered a few highlights during Monday's Board of Education meeting.
Among members of the Class of 2009, 92% planned to continue their education, with 72% heading to a four-year college.
Just over half the Class of 2019 was headed to a four-year college or university. With the benefit of the Tennessee Promise scholarship, 31% chose a two-year school — nearly double the amount of a decade earlier.
Fifteen percent of the most recent graduates planned to head straight to work or the military. In 2009, just 3% planned to go directly from school to work, with 5% headed to the military.
The briefing for school board members highlighted several changes through the years, leading to this week's launch of a new apprenticeship program for all three local public school districts.
Maryville City Schools is hosting the event today at Pellissippi State Community College's campus in Friendsville, hoping to draw students as young as seventh grade from across the county — as well as employers — to see how the program will give student an opportunity to earn while they develop the local workforce
Changing measures
Roach noted that in recent years the state of Tennessee has changed how it measures school success.
A decade ago the graduation rate was based on the number of seniors enrolled at the time of graduation who earned their diploma. Now the ratio compares diplomas to how many were enrolled in ninth grade.
Despite the tougher measure, Roach said Maryville High School's graduation rate has risen, from about 92% to about 95%.
The state also is placing less emphasis on graduation itself and more on "Ready Graduates," students prepared for careers and college.
One measure is an ACT score of 21 or higher, which Roach said up to 80% of MHS seniors meet. By adding ACT tutoring to the school day, MHS has increased its average ACT score even while the number of students taking the exam has expanded from only those intending to enroll in college to all students.
Earning college credit and industry certifications while in high school also counts toward a school's number of ready graduates.
In the past decade, MHS has roughly tripled the number of Advanced Placement courses offered to 24, and the number of students taking those courses, now about 340. Meanwhile 74% to 80% score well enough on their AP exam to earn college credit
"Opening that window and expecting more students to go into coursework we know they are capable of doing is key for us," Roach said told the board.
Maryville has grown its career and technical education (CTE) program too, more than doubling the number of classes offered over the decade to more than 30 today. "It is the largest department at the high school now," said Donna Wortham, assistant principal at the high school and its CTE director.
The district also is offering more work-based learning experiences in the community for special education students, partnering with nearly a dozen employers who provide those short-term opportunities.
More choices
"The end game for all high school kids should be what kind of career am I going to go to," Wortham said. "That's really what we're all about, is just creating a student who can walk away from us and walk confidently into that next step, whether that's all the way to college and into a career, or what we're hoping to do with youth apprenticeships is to take that down a level and say, okay, you can walk out of the high school with some on-the-job training, some job-related skills in your high school coursework, with close to an associate's degree ... and then make that choice, do I go on into the workforce or do I maybe continue to work for my employer part time, in the summertime and after my school hours, and continue my education, or do I want to go straight to a four-year university and keep this awesome experience and this networking that I've done with this employer and come back to them and continue to grow."
The new Tennessee Valley Youth Apprenticeships program is expected to enroll its first students in January, working in the information technology field at Maryville City Schools and PCS, a Louisville-based IT support company.
The apprenticeships also will be in four other high-demand areas: culinary arts, health sciences, construction, manufacturing/STEM (science, technology, engineering and math) and construction.
"Everybody that's in our building has got a next step," Roach told the board.
He said the schools will be working to "rethink how we do business" to support the apprenticeship program. One reason to involve students early is so that they can complete requirements and be free to work half of the school day their senior year.
Six employers already have said they are interested in offering apprenticeships starting in 2019-20, Amy Vagnier, assistant director of Maryville City Schools, said during an interview after the meeting.
"We've got businesses that say, 'We want to invest in this, because we know it's a return on our investment,'" she said.
Students will apply for openings, and the employers will chose the workers.
Board member Chad Hampton said at the end of the meeting that he was excited about the apprenticeships.
"Whether it's fair or not, the perception has been that we only serve kids going to college," he said, adding that the district has made great strides in who and how it serves.
"We've always loved our kids and have taken care of them, but there has been a division and to see you guys leveling that playing field is just wonderful," board member Candy Morgan said. "Everybody is getting the opportunities that they need."