A renowned educator and three business leaders will be inducted into The Daily Times Wall of Fame at the 34th Annual Academic Awards on Monday, May 6, at the Clayton Center for the Arts.
The 2019 inductees are Maryville High School teacher Penny Ferguson; Adriel McCord, vice president of First Tennessee Bank; William R. "Rick" Shepard, retired president of United Community Bank; and Debra Whaley, a broker with Realty Executives Associates.
During the event, 222 students from the five high schools in the newspaper's circulation area also will be recognized for earning 341 academic letters for excellence in language arts, mathematics, science and social studies.
Wall of Fame recipients are chosen based on both professional achievement and community service.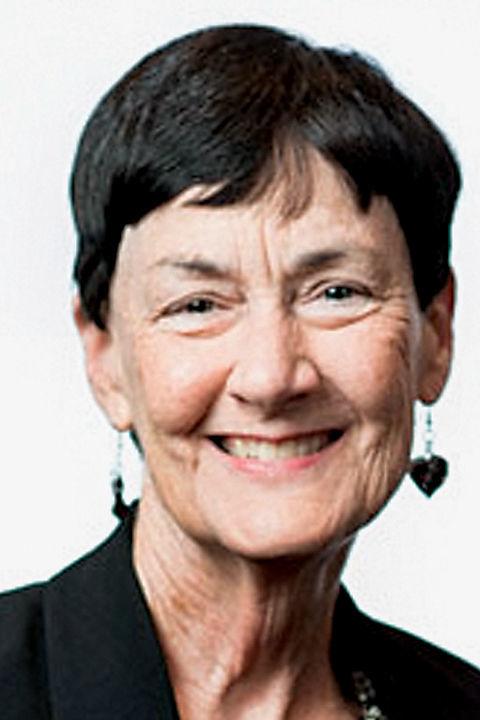 Penny Ferguson
A Maryville High School graduate, Ferguson has been teaching English in Maryville City Schools for half a century.
She began her career teaching seventh grade at John Sevier and has been teaching 11th grade at MHS since 1970.
Ferguson earned her bachelor's degree from Maryville College and master's, educational specialist and doctorate degrees from the University of Tennessee.
When she received the "Outstanding Young Educator of Blount County" award in 1975, that was only the beginning.
In 2008 she was inducted into the National Teachers Hall of Fame, and Ferguson has been recognized with nearly two dozen state and national teaching awards.
Locally she was a 2019 finalist for the Athena Women's Leadership Award and in 2016 was inducted into the Blount County Hall of Fame, along with many other honors.
Both the Maryville City Schools Foundation and Maryville College have recognized Ferguson with Outstanding Alumni awards.
She was a member of the Leadership Blount Class of 2004 and the Knox County Leadership Education Class of 2002.
From 1991 to 2015, Ferguson was an adjunct faculty member in the Maryville College student teacher preparation program, and from 1991-94 a faculty associate at UT's College of Education. 
In 2017 Ferguson served as a fellow for the state Department of Education's State Collaborative on Reforming Education (SCORE).
She also has been an officer and board member of the Tennessee Council of Teachers of English since 1991.
A model of lifelong learning, when she isn't in the classroom Ferguson frequently travels, participating in events such as the National Endowment for the Humanities Summer Institutes.
Ferguson's husband, Sam, is a retired Blount County Schools educator.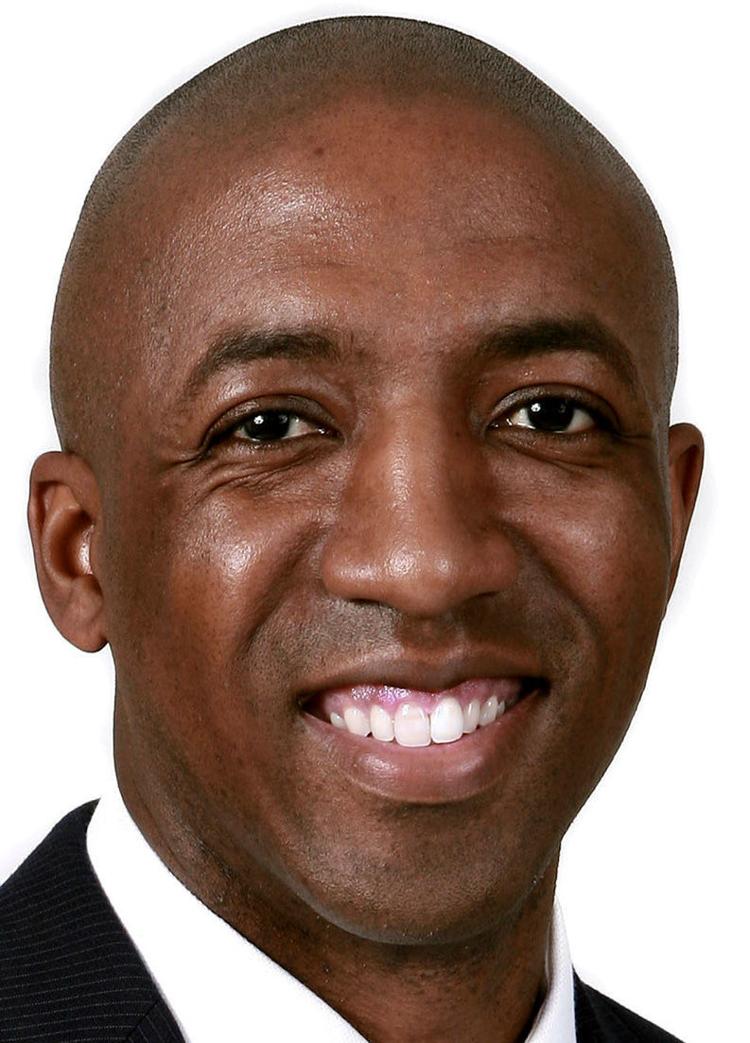 Adriel McCord
A native of LaGrange, Georgia, McCord came to Tennessee in 1996 to attend Maryville College.
While earning his bachelor of arts degree in business and organizational management, McCord was a four-year letterman on the Maryville College men's basketball team.
He currently holds several financial and insurance licenses.
McCord began his career as a management associate with SunTrust Bank and advanced through various roles to become first vice president. 
In 2013 he became vice president and private client relationship manager at First Tennessee Bank.
McCord is a member of the Leadership Blount Class of 2004, and is a past Leadership Blount board member.
Currently he serves on numerous boards, including the Maryville College board of directors, United Way, Maryville City Schools Foundation, L5 Foundation and Fellowship of Christian Athletes for the Smoky Mountain Area.
He also co-chairs the Blount County MLK Celebration Committee.
In 2005 McCord received the Kin Takahashi Award, which recognizes outstanding young alumni of Maryville College. The Greater Knoxville Business Journal named him to its Top 40 Under 40 Class of 2016.
McCord's wife, Nichole, is an assistant principal in Blount County Schools, and their son is an eighth grader at Maryville Junior High School.
In 2017 Adriel McCord received the Tribute to Fatherhood Award from the Beta Theta Boule Foundation.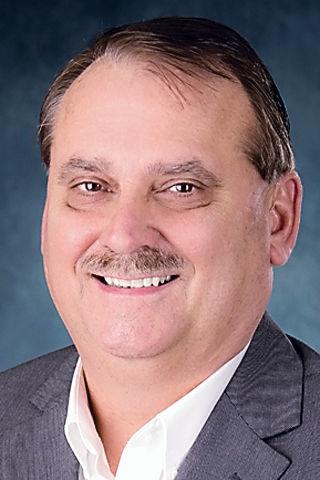 Rick Shepard
A Maryville native, Shepard is retired from a 38-year banking career in Blount and Knox counties.
He is a graduate of East Tennessee State University, Community College of the Air Force, Tennessee School of Banking and Louisiana State University's Graduate School of Banking. 
Shepard served 21 years at SunTrust Bank in various positions, including regional president, and retired as the county president of United Community Bank in Blount County. In 2003 SunTrust Corp. recognized him as its "Banker of the Year."
An Eagle Scout, he also retired after 21 years of service from the Tennessee Air National Guard.
Shepard's support and fundraising has benefitted local nonprofit agencies, schools, businesses and communities. He has served on committees for the Empty Pantry Fund and New Providence Presbyterian Church, and since 2003 has been treasurer for the Blount County Education Foundation.
A member of the Leadership Blount Class of 2002, he has been a board member for Leadership Blount, United Way of Blount County, Smoky Mountain Council of the Boy Scouts of America, Secret Safe Place for Newborns, New Hope Blount County Children's Advocacy Center, the Blount County Chamber of Commerce and the Economic Development Board.
The Boy Scouts of America gave Shepard the Distinguished Service Award for the Tuckaleechee District in 2003 and the district's Award of Merit in 2005.
This year he was named Volunteer of the Year by United Way of Blount County.
Shepard also has served on campaigns to raise funds for Maryville College, Blount Memorial Hospital and the American Cancer Society's Relay for Life.
In his "almost retirement," Shepard is serving as a staff member of Leadership Blount in community relations.
He is married to Cindy Laughmiller Shepard.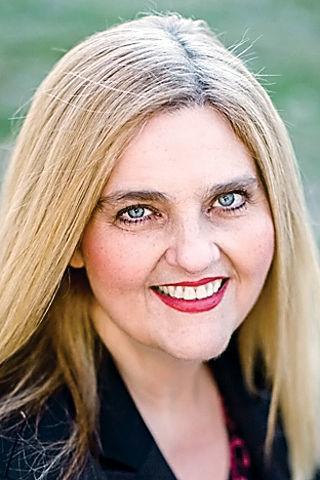 Debra Whaley
A lifeline Maryville resident, Whaley attended Eagleton and Maryville schools and what is now Pellissippi State Community College.
She has earned the e-PRO certification from the National Association of Realtors for advanced digital marketing.
A licensed real estate agent with Realty Executives, she is a multimillion-dollar producer and has been the company's No. 1 agent in Maryville for many years.
In 2018, Whaley and her team sold more than 220 properties valued at more than $53 million.
Last year she also was ranked 23rd in the world among Realty Executives International's 10,000 agents in more than 30 countries.
Her memberships include the National Association of Realtors, Tennessee Association of Realtors, Knoxville Area Association of Realtors and Knoxville Multiple Listing Service.
A Leadership Blount Class of 2010 graduate, she serves on the board of directors not only for Leadership Blount but also Maryville Kiwanis, The Gate (Gateway to Independence) and United Way of Blount County.
She's a member of United Way's Pillars Society and co-chaired the April Foolies fundraiser for The Gate and New Hope Blount County Children's Advocacy Center.
Whaley was a nominee for the Athena Leadership Award two years in a row.
She is married to Bill McLain.
U.S. Attorney Doug Overbey will be the guest speaker at the event.
DENSO and CBBC are premier sponsors of The Daily Times Academic Awards, which also receives support from Sullivan's Downtown and the Clayton Center for the Arts.