When Leadership Blount County was formed in 1990, community leadership programming in America was a relatively new concept. Unlike corporate management training, the idea of training 36 individuals about every aspect of the community in order to build involvement was untried in Blount County, the agency stated in a press release.
Today, with more than 900 graduates, Leadership Blount has grown to be a recognized body of dedicated and committed citizens to the welfare of Blount County, the agency says.
By selecting participants with diverse backgrounds and experiences, Leadership Blount seeks to strengthen the community by educating and inspiring current and emerging leaders to engage in active, lifelong service.
Leadership Blount has announced its Class of 2020, its 28th class.
Arlene Anderson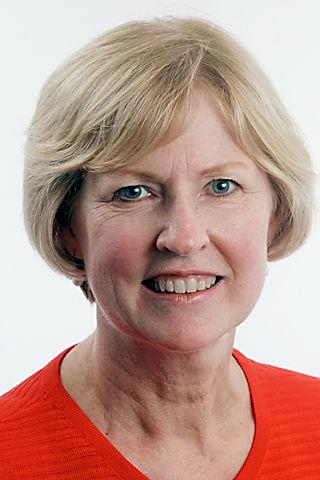 Position: manager of flight training and ownership
Hometown: Duluth, Minnesota
Education: master's of science degree in psychology from Western Illinois University, bachelor's in social work from University of Wisconsin
Community/professional affiliations: Center City Housing, The Salvation Army, American Society for Training and Development, Show Up for Racial Justice
Jared Anderson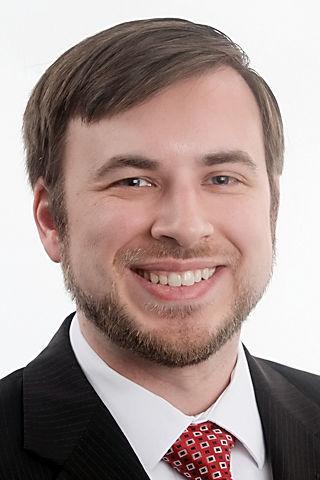 Company: Jared T. Anderson, Attorney, PLLC
Education: Maryville High School, Vanderbilt University, Emory University School of Law
Community/professional affiliations: Pleasant Grove at College Street, Blount County Board of Commissioners, Blount Community Fund Advisory Board, ETF Affiliate Fund, Alcoa Kiwanis Club, Blount County Bar Association, Blount County Republican Party Executive Committee, Blount County Young Republicans Club
Emily Astor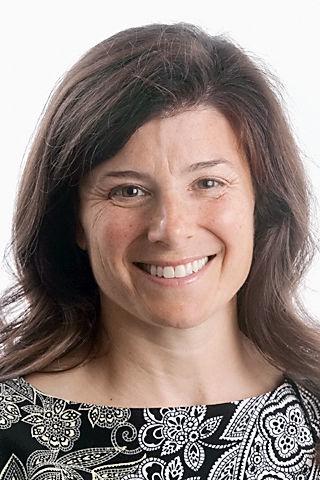 Organization: Blount County Schools
Position: Teacher, Walland Elementary
Hometown: Dundee, Illinois
Education: Harry D. Jacobs High School, bachelor of arts from Pomona College, master of arts from National-Louis University, doctorate in education from Middle Tennessee State University
Community/professional affiliations: Blount County Schools, English as a Second Language adult instructor, Foothills Unitarian Universalist Fellowship, Blount County Get Out the Vote Initiative
Jeannette Beaverson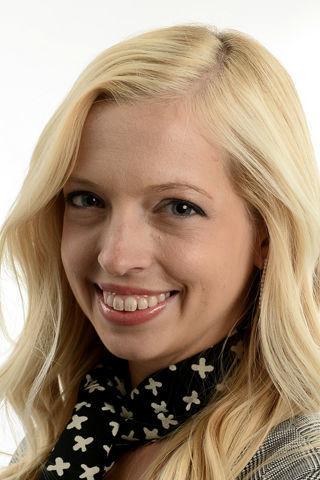 Position: director of operations
Education: bachelor of science in communications, UT Knoxville
Community/professional affiliations: Hellen Ross McNabb Big BBQ Bash Committee, Friends of the Smokies, Fellowship Church, Big Brothers Big Sisters, Discover Blount, Women in Construction, volunteer gymnastic teacher, volunteer flute instructor, Rotary Club, Gatlinburg Chili Cook-off, Gatlinburg Festival of Trees, Gatlinburg Ribfest; Sevier County Pioneer Day, Sevier County Heritage Day, Gatlinburg Fourth of July Parade, Gatlinburg Veterans Day Service, Gatlinburg Christmas Parade, Gatlinburg Music Festival, Cherokee Heritage Parade, Memory Walk
Anjanae Brueland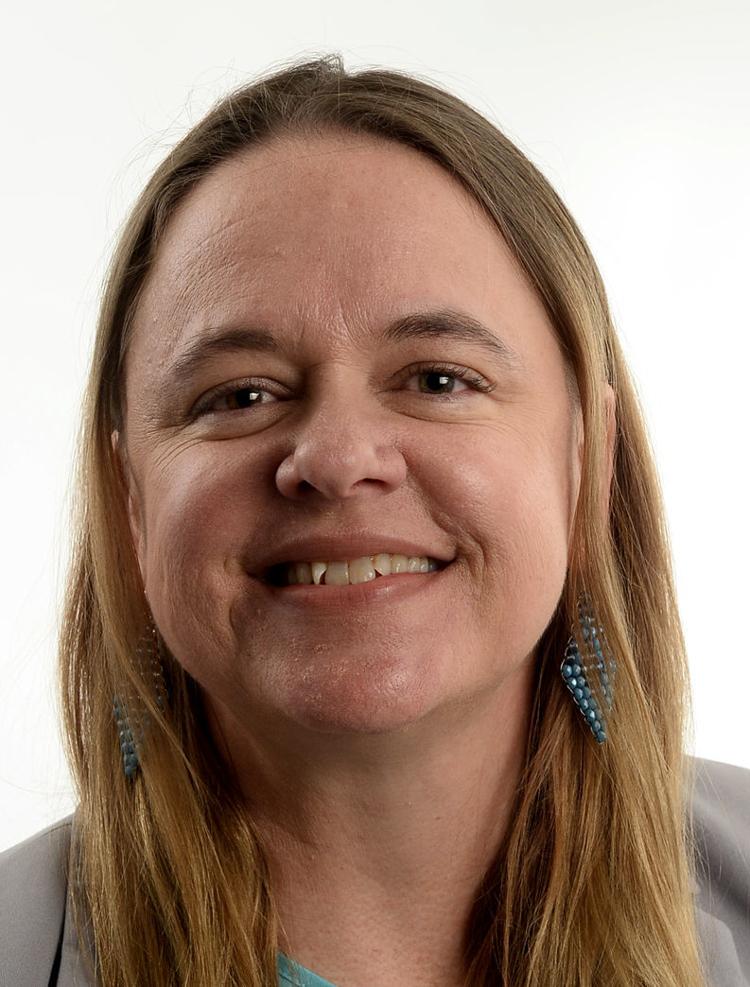 Organization: Blount County Public Library
Position: deputy director
Hometown: Fort Campbell, Kentucky
Education: bachelor of science in management from UNC Greensboro, management information system degree from UT Knoxville
Community/professional affiliations: City and County Commission meetings, Recovery Court Life Skills Program, Community Justice Initiative, Maryville Downtown Association, Tenn-Share, Chilhowee Club, Sky City Initiative, American Library Association, Public Library Association
Brad Butler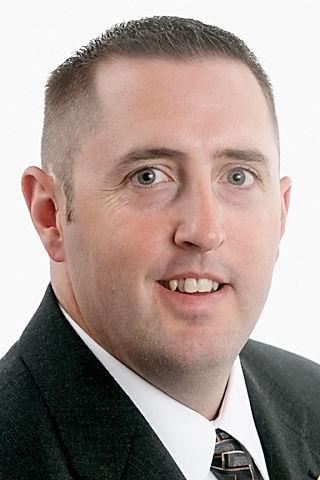 Organization: Blount County Sheriff's Office
Education: Heritage High School, Basic Law Enforcement Academy
Community/professional affiliations: Citizen Academy through BCSO, Shop with a Cop, 2018 Sheriff's campaign; Fraternal Order of Police, Blount County Commission meetings, Maryville-Alcoa-Blount County Parks & Recreation Commission midget assistant football coach, 360 Camp
Christine Clanton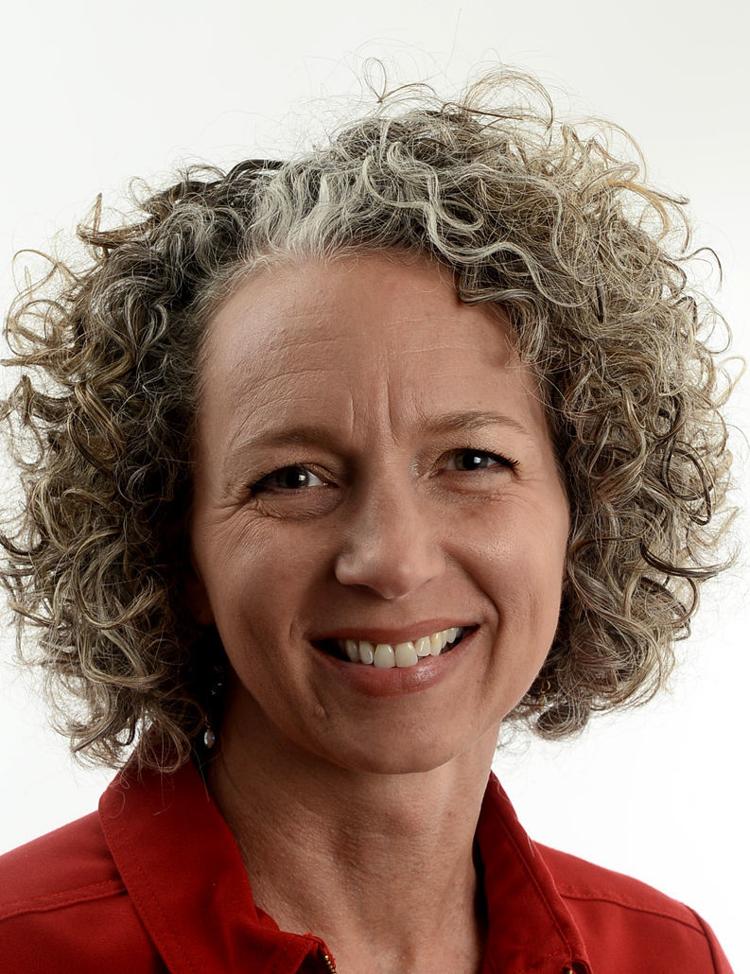 Position: client service specialist
Hometown: Lawrenceburg, Tennessee
Education: Lawrenceburg High School
Community/professional affiliations: Maryville Rotary Club, tnAchieves Mentor Program, Junior Achievement volunteer; Kingdom Design Ministry
David Dawson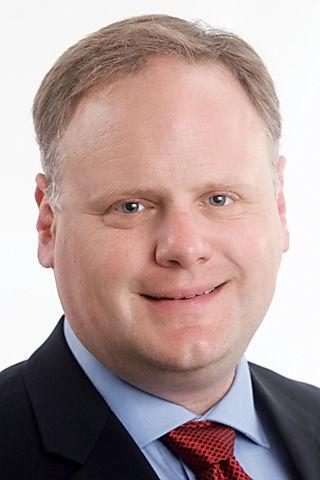 Position: senior manager of retail technology
Education: Maryville High School, Maryville College, Professional MBA from UT Knoxville
Community/professional affiliations: New Hope Blount County Children's Advocacy Center, Maryville-Alcoa-Blount County Parks & Recreation Commission youth soccer coach, Foothills Church Maryville, Maryville City Schools
Caroline Fontinell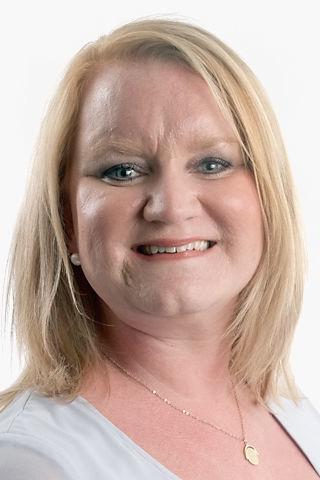 Company: Express Strategic Services
Position: business development specialist
Education: Maryville High School, BS in Communications from UT Knoxville
Community/professional affiliations: Susan G. Komen, Blount County Chamber of Commerce ambassador, United Way of Blount County, Maryville Downtown Association, Junior Service League, Kiwanis Alcoa 3-2-1 charter member, Habitat for Humanity, Empty Panty Fund, John Sevier Elementary PTO, Brown Food Panty donor, Cystic Fibrosis Stride Walk
Ryan Goddard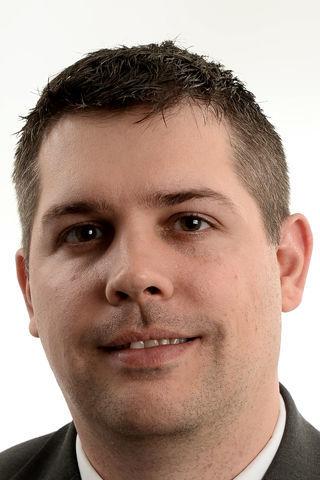 Company: Kizer & Black Attorneys, LLC
Education: William Blount High School, BA in political science from UT Knoxville, juris doctor degree from Stetson University College of Law
Community/professional affiliations: Mission trips serving Panama in Central America, 50 for 50 Community Service through Kizer & Black, pro-bono and indigent defense work, Wills for Heroes, Blount County Bar Association, Tennessee Bar Association, Law Review, Student Bar Association senator and Judicial Committee chairman, College and Career Youth Praise and Worship Team, Odyssey of the Mind
Jessica Hahn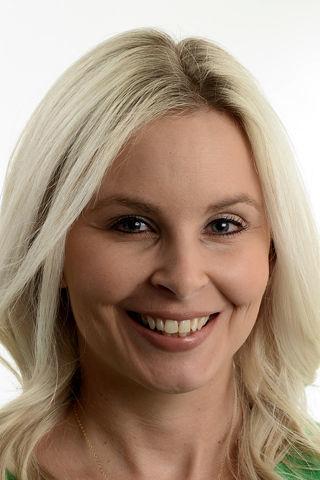 Organization: Blount Partnership
Position: director of membership
Education: Bearden High School, UT Knoxville, ABC certified, ServeSafe certified
Community/professional affiliations: East Tennessee Children's Hospital, Buddy's Race Against Cancer/Thompson Cancer Center, American Cancer Society, Knoxville Area Rescue Ministries, Second Harvest, Harbor's Gate, United Way of Blount County, Special Growers, UT Alumni Association, National Restaurant Association
Laura Hall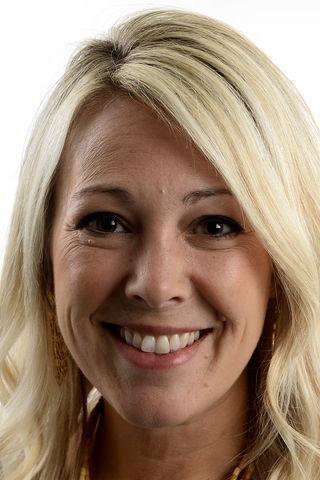 Company: Realty Executive Associates
Title/Position: real estate agent
Education: Maryville High School, Carson-Newman College, master's degree in education from Nova Southeastern University
Community/professional affiliations: Montgomery Ridge Intermediate School PTC, Foothills Church, Junior Service League of Blount County, Masterminds Group — Small Business Owners — Pinnacle Bank, Knox Area Association of Realtors, Blount United Soccer Club, Empty Food Pantry
Jessica Hannah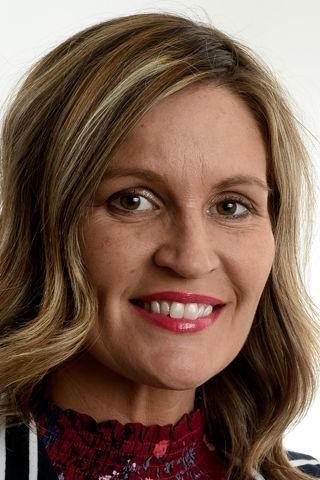 Company: Vienna Coffee House
Position: territory sales representative
Education: Heritage High School, Pellissippi State Community College, background in Biblical counseling
Community/professional affiliations: CASA, New Hope, Haven House, The Women's Fund, Second Chance Prom Ministries, Helping Hands, Downtown Maryville Association, Joshua Resource Center, Habitat for Humanity, Celebrate Recovery, America Reads, Toastmasters, Ronald McDonald House, Firewise
Ray Hightower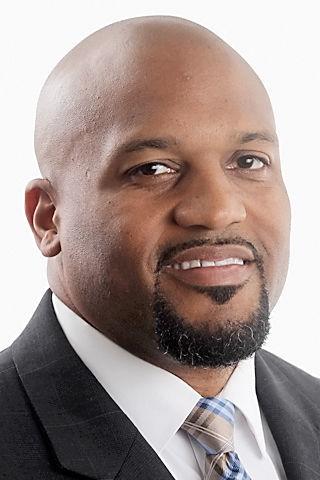 Hometown: Lewisburg, Tennessee
Education: Marshall County High School in Lewisburg, BS from Carson Newman University, MBA from Lincoln Memorial University
Community/professional affiliations: Religion-On Leadership Team, TCAK, Rotary, Parks & Rec soccer coach, Second Harvest, Blount County Schools, Accelerated Candidate Training program, Discover Blount, Blount Partnership Ambassador Club
Sharon Jean-Philippe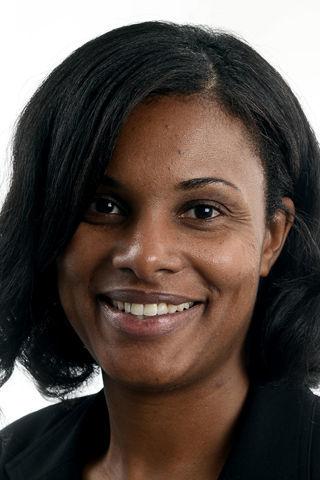 Organization: University of Tennessee
Position: associate professor of urban forestry
Education: Benjamin E. Mays High School, BS in biology from Tennessee State University, MS in botany from UT Knoxville, doctorate in natural resources from UT Knoxville
Community/professional affiliations: Municipal Forestry Institute, Tennessee Urban Forestry Council, International Society of Arboriculture, Minorities in Agriculture Natural Resources & Related Sciences, Sisters of the Academy, Society of American Forester, East Tennessee Urban Forestry Council, Gamma Sigma Delta Society of Agriculture, Xi Sigma Phi Forestry Honor Society, Association of Southeastern Biologists, Golden Key National Honor Society, Xi Phi Lamba Pre-Professional Honor Society
Denise Johns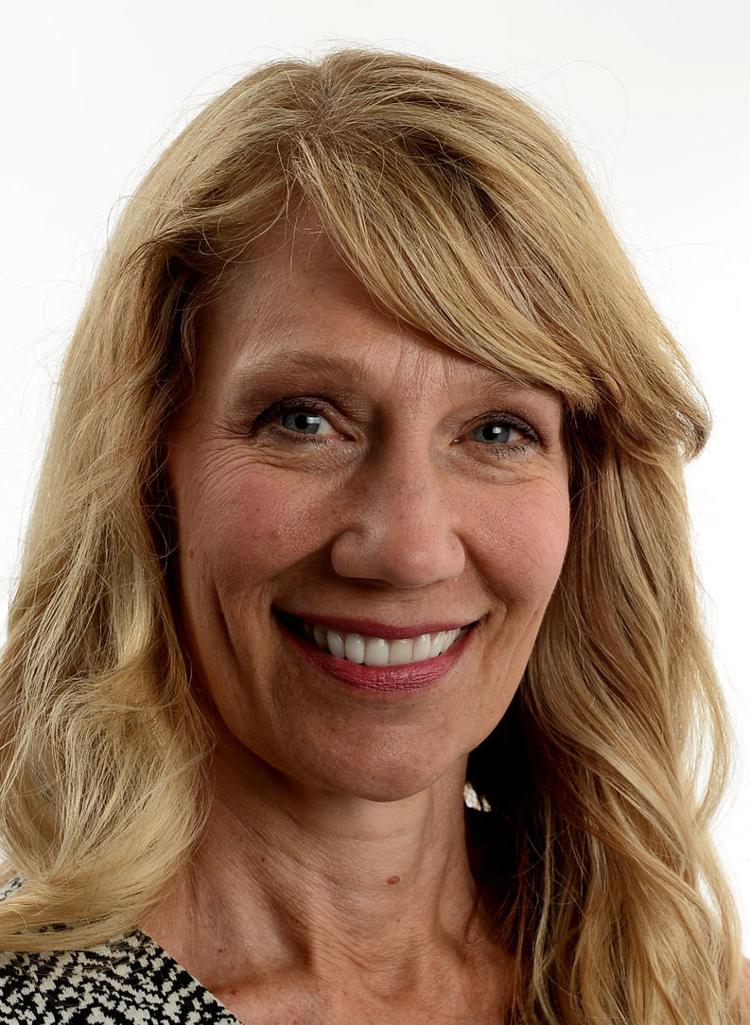 Company/Organization: First United Methodist Church
Position: children's ministry director
Hometown: Lafayette, Louisiana
Education: Orion High School, Western Illinois University
Community/professional affiliations: First United Methodist, Foothills Striders, Organization for the Education of Young Children, Maryville City Schools
Missy Johnson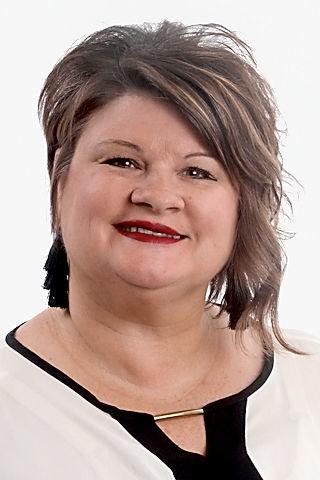 Organization: Kingdom Design Ministries
Position: founder and executive director
Education: Alcoa High School, Maryville College, Pellissippi State Community College
Community/professional affiliations: Central Point Baptist Church, Interior Design Advisory Board at Pellissippi State Community College, Emerald Youth Foundation, Foothills Church, International Interior Design Association, American Society of Interior Designers, Fellowship of Christian Athletes, Mane Support, Fantasy of Trees' Family Promise, Knox Area Rescue Ministries, Stella's Voice, Compassion International, Blount County Chamber of Commerce, Blount County United Way, Boys & Girls Club of Blount County and of Vestal, Maryville City Schools Foundation
Jeremy LaDuke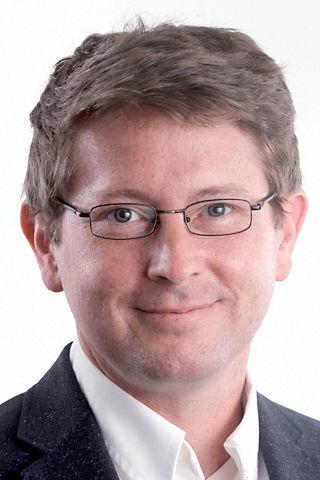 Position: owner/web developer
Hometown: TriCities, Tennessee
Education: Sullivan Central High School, BA philosophy from East Tennessee State University, master's degree from Asbury Theological Seminary
Community/professional affiliations: Sky City Initiative, Maryville Downtown Association, Blount County Chamber of Commerce, DIY marketing workshops, Family Promise, United Way of Blount County, United Way of Sevier County, Robert F Thomas Foundation
Dianne Lashmit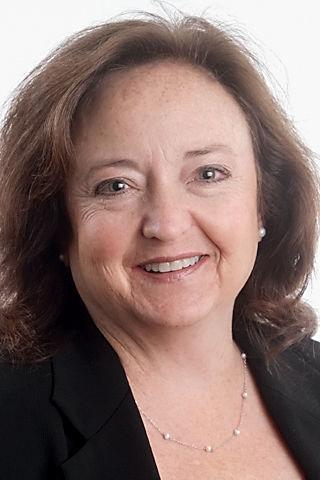 Organization: Blount County Juvenile Court
Position: magistrate judge
Education: Celina (Ohio) Senior High School, BS from Miami University, JD from UT College of Law
Community/professional affiliations: New Hope Children's Advocacy Center, CASA of East Tennessee, Tennessee Bar Association's Juvenile and Children's Law Executive Committee, New Providence Presbyterian Church
Emily Mantooth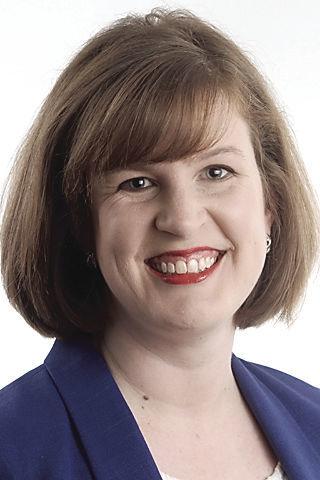 Organization: United Way of Blount County
Position: resource development manager
Education: Maryville High School, BBA from Mercer University
Community/professional affiliations: Big Brothers Big Sisters, Leadership Macon, Tradewinds Fair Trade Store, Maryville Kiwanis, Middle Georgia Concert Band, Orchestra at Maryville College, Junior League of Knoxville, Junior League of Macon
Monique Maples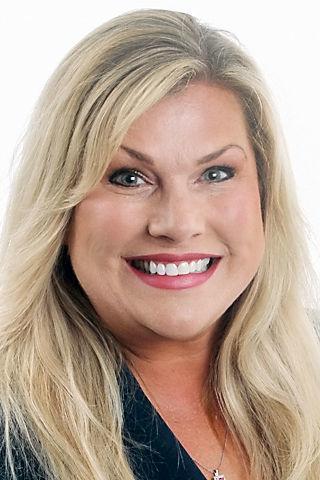 Organization: Alcoa City Schools
Education: bachelor's and master's degrees from UT Knoxville, EdS from Lincoln Memorial University
Community/Professional Affiliations: Alcoa City Schools, Little League baseball, Upward Basketball at Mount Lebanon Baptist Church, grasshopper football at Eagleton, Blount BEneFITs with Blount County Health Initiative, University of Tennessee Masterminds Group
Jan McCoy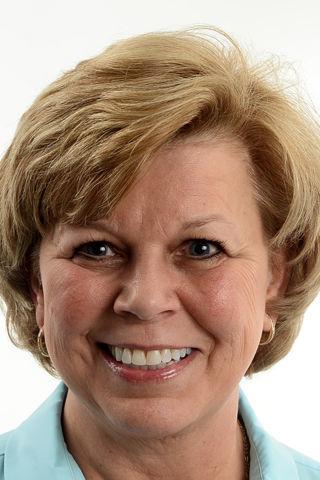 Organization: community volunteer
Hometown: Louisville, Tennessee
Education: Harry S. Truman High School in Taylor, Michigan; associate's degree from Oakland (Michigan) Community College
Community/professional affiliations: Celebrate Recovery Maryville Leadership TEAM, Family Promise, Substance Abuse Prevention Action Team board member, Maryville City Schools Athletic Booster Club, volunteer bookkeeper
Mark Moses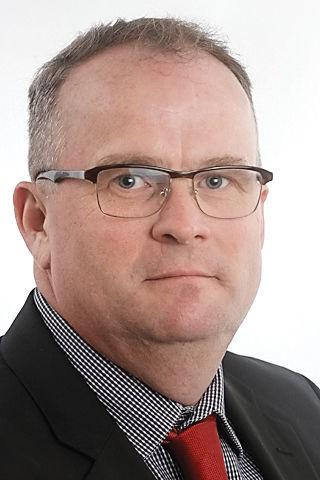 Company: DENSO Manufacturing
Education: Madisonville High School, AA from Hiwassee College, BS in mechanical engineering from Tennessee Tech University
Community/professional affiliations: Friendship Baptist Church
Dustin Park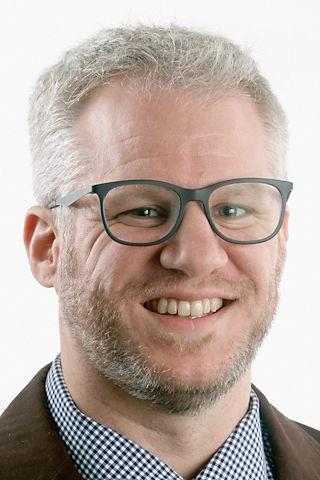 Company: Jupiter Entertainment
Position: lead video editor
Education: La Salle High School (Milwaukie, Oregon), BA in English and film from the University of Notre Dame
Community/professional affiliations: disability advocate within Maryville City Schools, Down Syndrome Awareness Group of East Tennessee, Cub Scout leader of Pack 81, Showing Up for Racial Justice Blount County, ARC of the Great Smoky Mountains, Watchdogs Sam Houston Elementary, Our Lady of Fatima Catholic Church, After School Book Club for Middle Aged Readers, Welcoming our Immigrant Neighbors Blount County
Renee Poole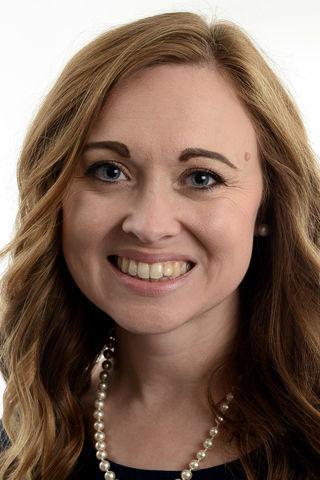 Organization: New Hope Blount County
Position: development director
Education: North Bend (Oregon) High School, Southwestern Oregon Community College, Oregon State University
Community/professional affiliations: United Way of Blount County, Maryville City Schools, Blount Chamber ambassador, Fairview United Methodist Church, Sky City Initiative, Association of Fundraising Professionals
Roger Robinson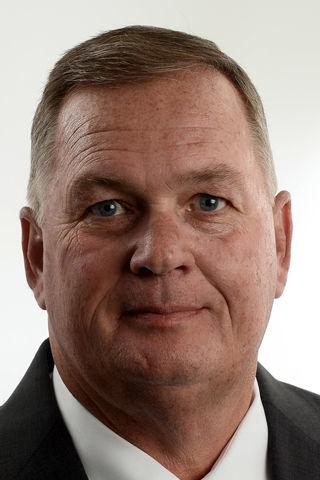 Organization: City of Alcoa
Education: Alcoa High School, associate's degree from Columbia Southern University
Community/professional affiliations: Tennessee Fire Chiefs Association, East Tennessee Regional Fire Chiefs Council, Tennessee Firemen's Association, International Fire Chiefs Association, Blount County Rescue Squad board of directors, Blount County Sheriff's Office Merit Board, Maryville/Alcoa/Blount County 911 board of directors, Alcoa City Schools Safety Committee, Blount County Fire Chiefs Association, Alcoa Youth Baseball Association, Alcoa High School Football Booster Club
Donna Russell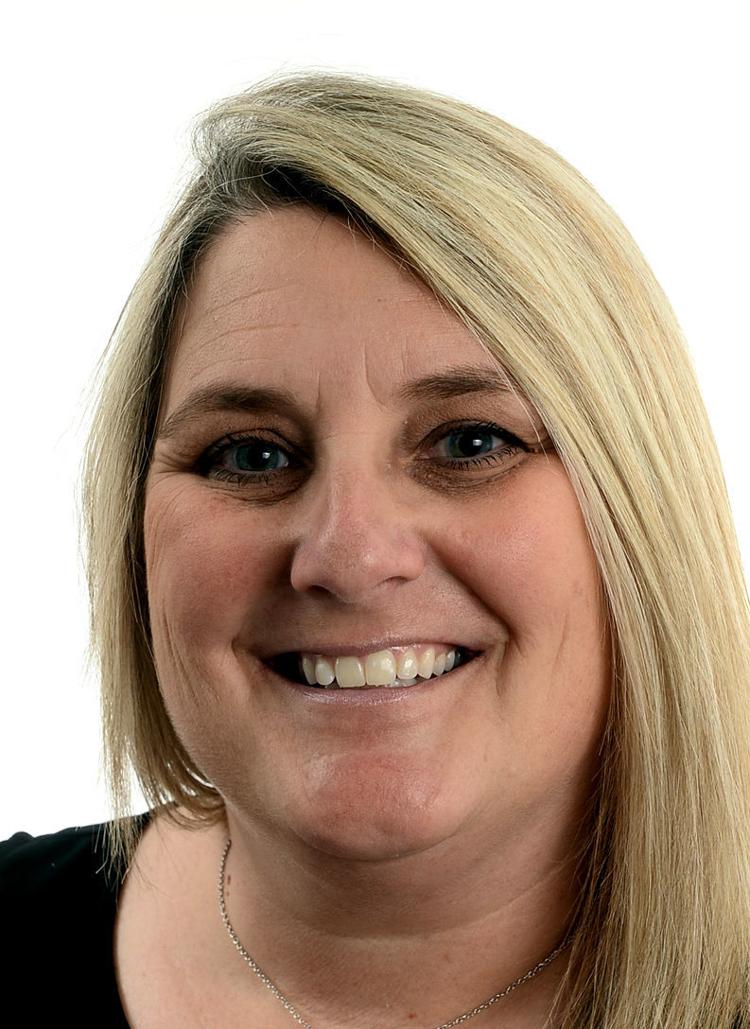 Organization: Blount County Schools
Education: Maryville High School, BS from East Tennessee State University, master's in curriculum and instruction from Lincoln Memorial University, Cumberland University, instructional leadership license from Bethel University
Community/professional affiliations: Blount County Schools, Fairview Methodist Church, Blount County Administrators Association, Upward cheerleading coach at Fairview Methodist Church, Kappa Delta, Wesley Day School, Learning Tree Preschool
James Saniger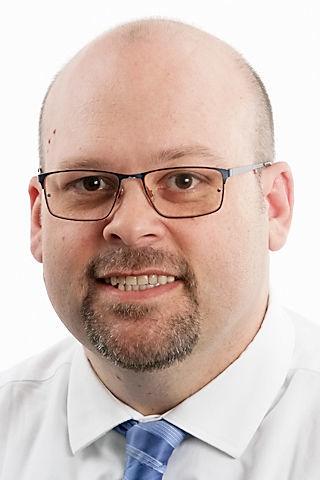 Position: vice president of project engineering
Hometown: Russellville, Arkansas
Education: Russellville High School, BS in information technology from Western Governors University
Community/professional affiliations: church youth leader, Scouts, manager of project engineering, Technology Workforce Committee, Habitat for Humanity, Boys and Girls Club, Toys for Blount
Lane Shuler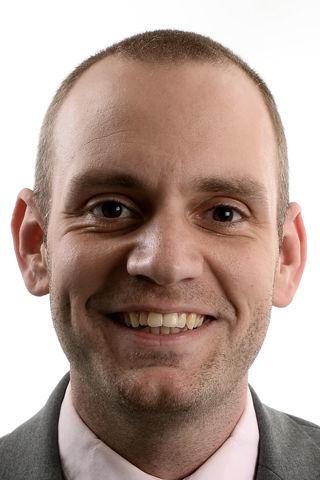 Education: Heritage High School, BS from East Tennessee State University, National Student Exchange at University of South Carolina, broker's license from Tennessee Real Estate Commission
Community/professional affiliations: SGA senator at East Tennessee State University, Young Life leader, Knoxville Poetry Slam, Blount Business Professionals, Knoxville Ultimate Disc League, LeConte Realty Foundation, Good Guy Collective, Knoxville Association of Realtors, Downtown Maryville Association, Sky City Initiative, Blount County United Way
Vanessa Sparks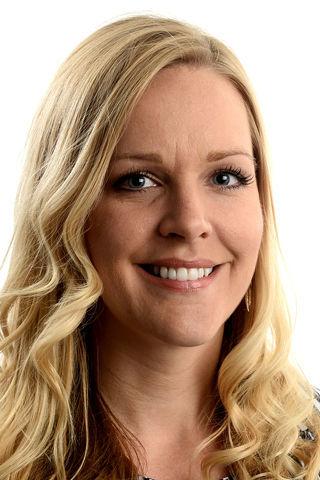 Organization: Blount County Habitat for Humanity
Position: development director
Hometown: Estill Springs, Tennessee
Education: William Blount High School, AS from Roane State Community College, CISR designation
Community/professional affiliations: Blount County Chamber of Commerce, Junior Service League of Maryville, Experience Your Smokies, Blount Young Leadership Development, B&B Book Club
Don Stallions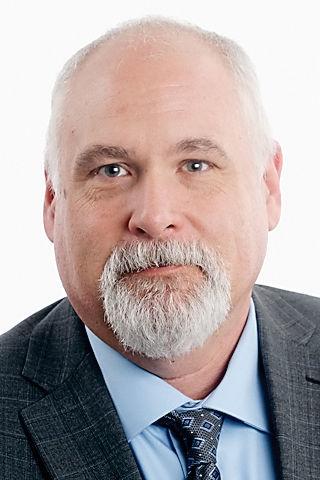 Organization: Blount County Government
Position: general services director
Education: Oak Ridge High School, BS in Criminal Justice from East Tennessee State University
Community/professional affiliations: Bethel Baptist Church, Townsend Area Volunteer Fire Department
Barbara Taylor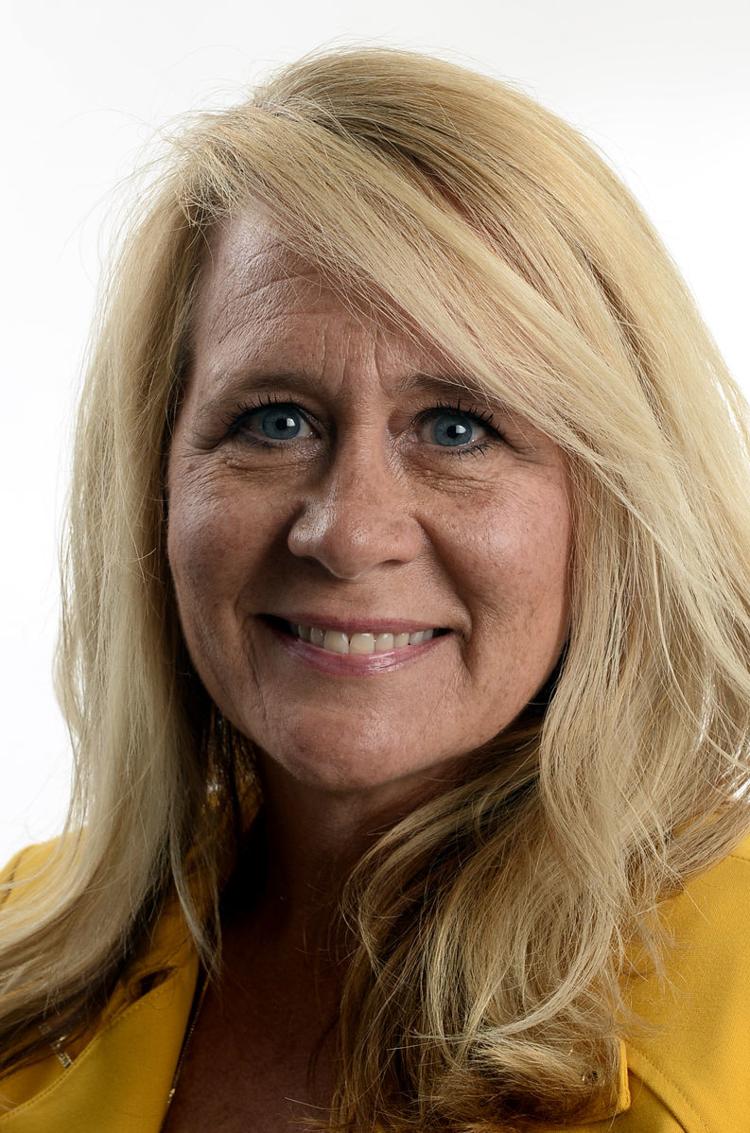 Organization: Maryville City Schools
Position: STEM teacher/director of student leadership
Education: William Blount High School, BA in education from Maryville College, MEd and education specialist from Lincoln Memorial University
Community/professional affiliations: Youth Court, United Way of Blount County, Adverse Childhood Experience, Maryville City Schools Foundation, Maryville First Baptist, Friendsville First Baptist, Mane Support, Young Life
Chase Whitmire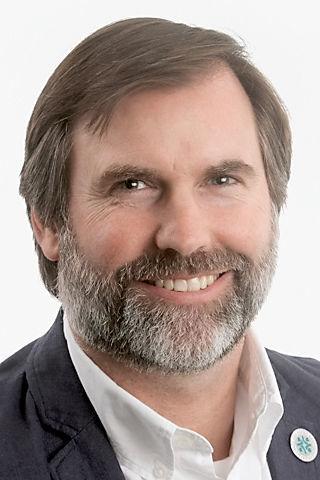 Organization: Alliance for Better Nonprofits
Position: director of membership
Education: McCallie High School, Furman University, graduate classes at Reformed Theological Seminary, certificate of spiritual direction
Community/professional affiliations: Young Life leader at Maryville High School, tnAchieves, St. Brendan's Anglican Church
Bart Wilder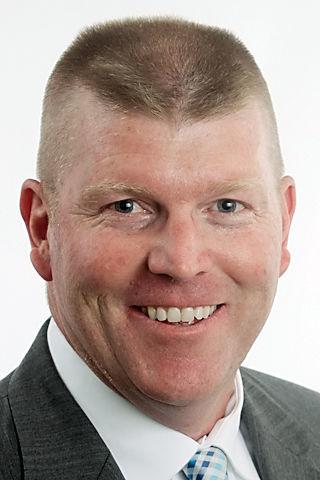 Organization: Tennessee Air National Guard
Position: 134th Maintenance Squadron commander
Education: Harrison Chilhowee Baptist Academy, BS in business organizational management from Covenant College, MS in military operational art & science from The Air University
Community/Professional Affiliations: East Maryville Baptist Church, Boy Scouts of America Troop 800, Maryville Little League
Stacey Wilner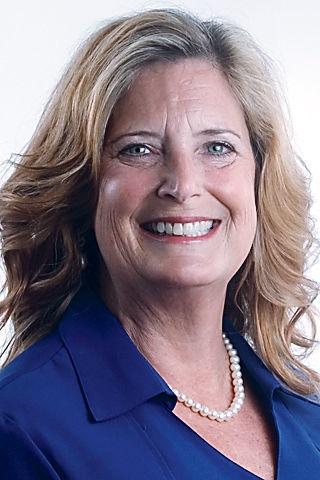 Organization: Maryville College
Position: senior lecturer in music, director of choral activities
Hometown: St. Albans, West Virginia
Education: St. Albans High School, BS in music education from Concord College, master's in music and choral conducting from UT Knoxville
Community/professional affiliations: Boys & Girls Club of Blount County, Joy of Music School, Officer Moats Foundation, Blount Allegiance for Suicide Prevention, Harmony Family Center at Camp Montvale and Africa-Eli, Clayton Center for the Arts, American Choral Directors Association, East Tennessee Vocal Association, Blount County Commission for Music Advocacy, Tennessee ACDA college representative, Tennessee Music Educators Association, New Providence Presbyterian Church, Upper Bay Bassets Hunt Club, Tennessee Valley Hunt Club, Blount Humane Society, United Way of Blount County
Jack Wood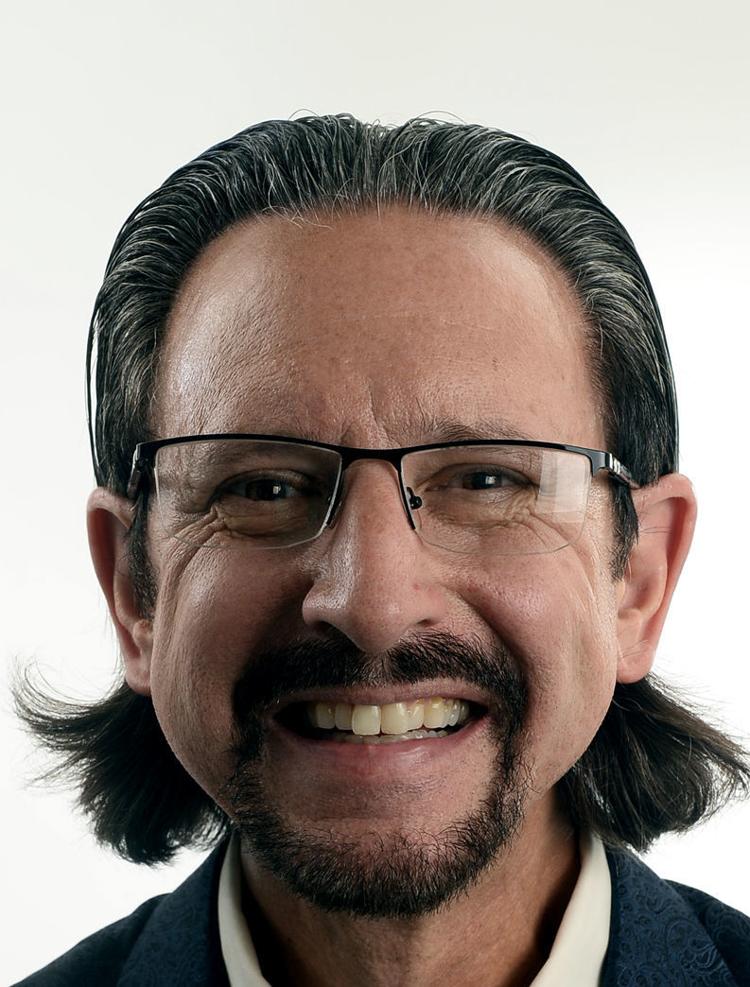 Company: Glenstone Galleries & Gifts
Hometown: Wichita, Kansas
Education: Daytona Beach Community College
Community/professional affiliations: Boy Scouts of America Troop 81, Friends of Scouting, Habitat for Humanity, Family Promise, Blount Memorial Foundation, Blount County Chamber of Commerce, Business Networking International