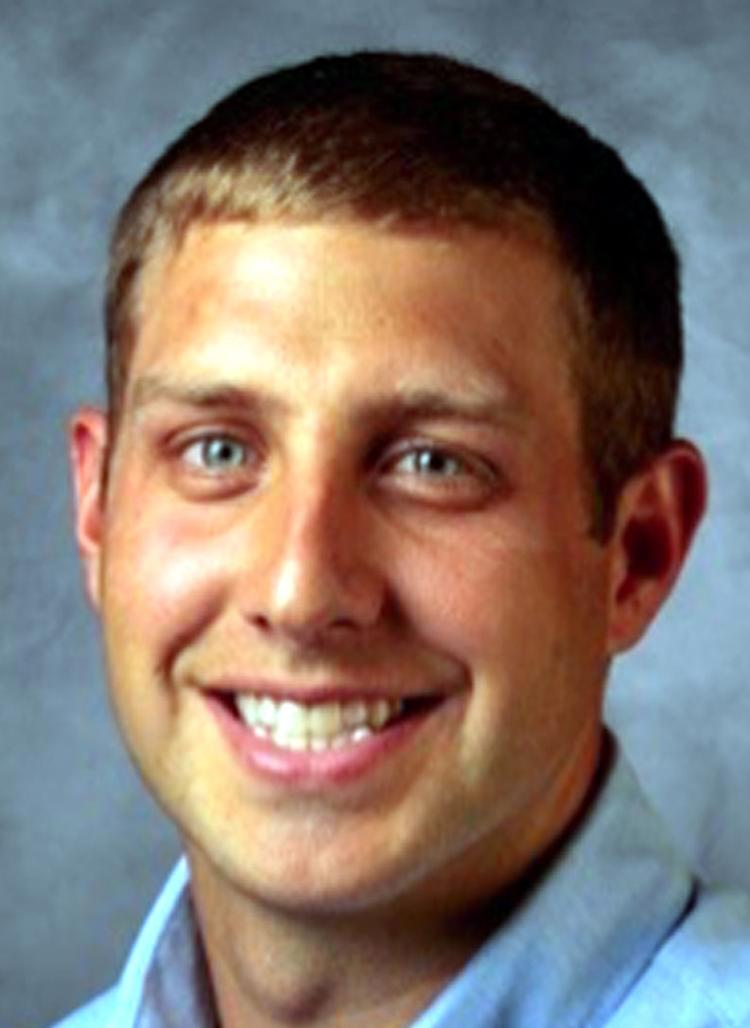 Richard Burchfield is a Middle Tennessee native and graduated from Beech High School in Hendersonville. Burchfield came to Maryville to play football for the Maryville College Fighting Scots and earned his bachelor of arts degree in 2005. Currently, he serves as an associate relations advanced specialist for DENSO Manufacturing Tennessee in Maryville. He leads the company's veterans activities and enjoys spending time with his family in the outdoors. Burchfield lives in Alcoa with wife, Akiko, and their two daughters, Emory and Channing.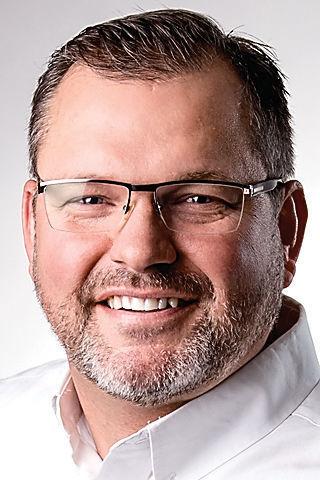 Lynn Cox is a graduate of Cumberland County High School in Crossville, Tenn., and received his bachelor's degree from Middle Tennessee State University. He also is a graduate of Leadership Blount, Class of 2013. Cox works with the Drew Miles Agency of Farmers Insurance and previously worked for the Kroger Co. in store management. He long has been active in the community and has partnered with many organizations. His family includes wife, Whitney, and three teenage children — Madison, Carter and Caroline. In his spare time, he enjoys golf and spending time with his family.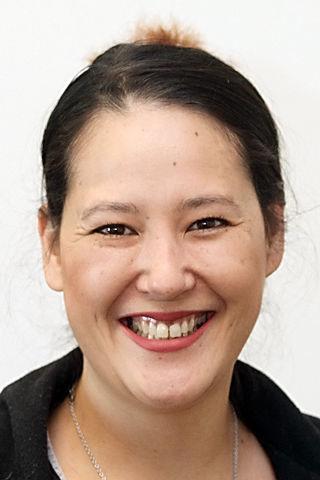 Tina Darnell is a graduate of Fallbrook (Calif.) High School and moved to Tennessee from San Diego 21 years ago. She has lived in various parts of the country and grew up as a self-described "Marine brat." She has lived in Maryville the past five years and currently works as a legal assistant at Rose & Moffatt, PLLC. Prior companies included EdFinancial Services and Jewelry Television Network. An avid reader, Darnell has been active in live music for more than 30 years, both playing instruments and attending many events. She's also the proud mother of two daughters; one graduated from high school and the other is in elementary school.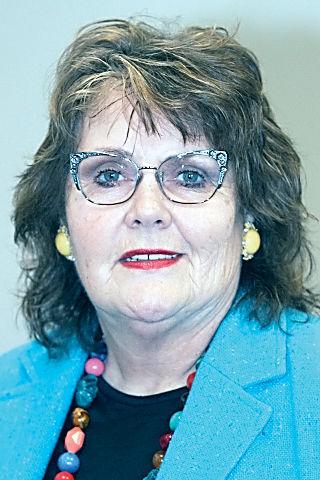 Sue Weaver Dunlap grew up in Knoxville and now lives in Walland, where she and her husband live on a mountain farm. There, among wildlife and pets, she pursues creative writing. Dunlap holds an undergraduate degree from the University of Tennessee in social work and two advanced degrees in education from Lincoln Memorial University. She retired from teaching English and history at Seymour High School. Additionally, she taught at Walters State Community College. Her poems have appeared in Anthology of Appalachian Writers, Appalachian Heritage, Appalachian Journal and Southern Poetry Anthology, among other anthologies and journals. Her chapbook "The Story Tender" was released by Finishing Line Press in 2014, and her full collection of poetry "Knead" in 2016 by Main Street Rag.
Pam Graf was born and raised in Knoxville and attended West High School. She has been a Blount County resident for the past 45 years and retired as an employee with the state of Tennessee after working at Lakeshore Mental Health for 31 years. She is married to Tony Graf, the mother of four children and grandmother to 10 grandchildren. Her hobbies include cooking and quilting and attending her grandchildren's sporting events.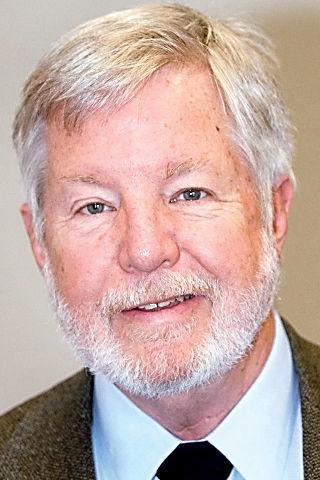 Dr. Phil Hoffman grew up in Memphis and received his bachelor of engineering degree from Vanderbilt, his doctorate in physiology and biophysics from UT Health Science Center in Memphis, and his medical degree from Quillen College of Medicine in Johnson City. He moved to Maryville in 1992 and practiced cardiology at Blount Memorial Hospital until retiring in 2013. Since then, he has revived his love for woodworking and other hobbies. He is a member of Fairview United Methodist Church, board member of Family Promise of Blount County, works with Samaritan Hands, and is on the board of the Blount Memorial Foundation. He and his wife, Cindy, a retired physical therapist, live with their two golden retrievers.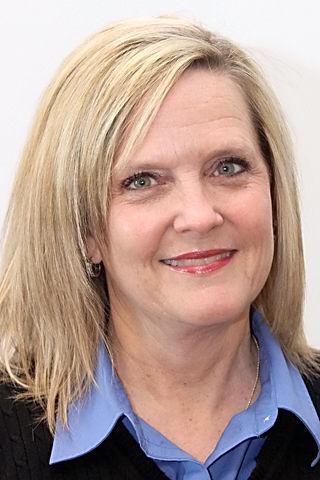 Connie Huffman is the president and chief operating officer of the Blount Memorial Foundation and an assistant administrator at Blount Memorial Hospital. She holds a bachelor of science degree in organizational management from Tusculum College in Greeneville and a master of science degree in health services administration from the University of St. Francis in Joliet, Ill. Huffman, who has been with Blount Memorial for more than 20 years, is a 2005 graduate of Leadership Blount and 2016 graduate of the East Tennessee Regional Leadership Academy. She remains very active in the Blount County community, currently serving as a board member for Leadership Blount; the Parent, Teacher, Student Organization (PTSO) at Maryville High School; and is a member of the Tommy Hatcher Golf Tournament Committee, among many others. She and her husband, John Huffman, have a 17-year-old son.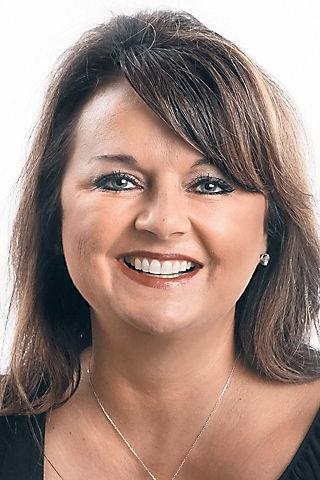 Kathy Jackson is originally from Owensboro, Ky., where she graduated from Kentucky Wesleyan College. She moved to East Tennessee in 1996 and lives in Maryville with her two children. Jackson is the executive director of Blount County Habitat for Humanity, where she has worked for 18 years. She recently completed the ACCES Leadership Program at North Carolina State University, is a member of Maryville Kiwanis, volunteers with United Way, and is on the board of directors of the Foothills Community Development Corp. She enjoys cooking, reading and boating.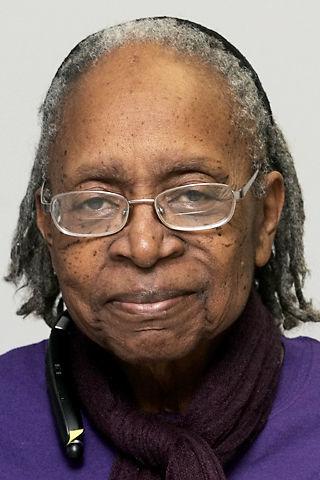 Dorothy Kincaid worked in corporate America for more than 20 years. She was chosen as a Southern Appalachian Leadership Training Fellow at Highlander Education and Research Center. Throughout the years since her fellowship and employment with Highlander Education and Research Center, she realizes her journey "is a blessing. The blessing I received: I met Myles Horton (founder of Highlander and Research Center); met and learned valuable lessons from Rosa Parks; listened to the songs of Bernice Reagan ("Sweet Honey" and the "Rock") and most of all traveled through Appalachia and the Deep South meeting men and women who were committed. Commitment means everything when you are involved with helping to create change."
Ana María Lomperis retired in Maryville in 2015 after 35 years of college teaching. She has a bachelor of arts degree in history from Duke University, a master of arts degree in international relations from Johns Hopkins, and a doctorate in economics from UNC-Chapel Hill. She taught at Duke, UNC, North Carolina State, and Saint Louis University, where she directed the Master of Health Administration program for many years. The author of numerous academic articles, she also served as editor for LSU's Louisiana Business Review. Lomperis loves writing, photography, cooking and calling Blount County home. She and her husband, Tim, are members of First United Methodist Church, where they volunteer regularly. They have two married children, four grandchildren and an energetic rescue dog, Sunshine Sparkle.
Joseph Maus is a four-year resident of Blount County. A Dayton, Ohio native, Maus moved to Tennessee to attend the University of Tennessee and graduated with a bachelor of science degree in business administration. Currently, he is working toward earning his law degree from Lincoln Memorial University's Duncan School of Law. While not at school, Maus works full time in public safety. As a millennial who reads The Daily Times daily, he said he is excited to provide feedback and ideas to further the newspaper's readership. He and his wife, Hannah, enjoy spending time in and around Blount County and relish the opportunity to be active within the Maryville community.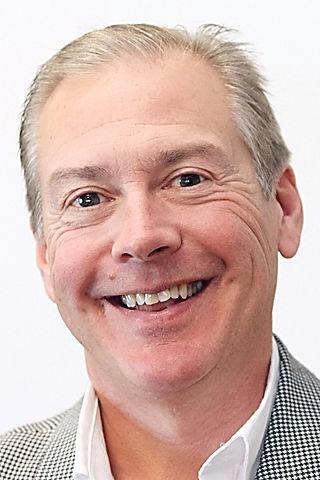 Dan Monat spent 25 years with Marriott and served as a financial executive with several hotels in the U.S., Caribbean, Hawaii and the corporate office in Washington, D.C.. He and his family moved to Maryville in 2005 with the Marriott shared services office on Topside Road. Monat retired from Marriott in 2009 and saw a niche to be filled in commercial real estate services in Blount County. He is LeConte Realty's commercial agent and focuses 100 percent of his time on Blount County. He also serves on the Downtown Maryville board of directors, is a board adviser to the Main Street Economic Vitality Committee, Boys & Girls Club Advisory Board member, Maryville Kiwanis member, and a commissioner on the Maryville Regional Planning Commission. He and wife, Elena, have two sons (JD and Joey) and have been married for 26 years and enjoy the area's beautiful lakes and golf courses.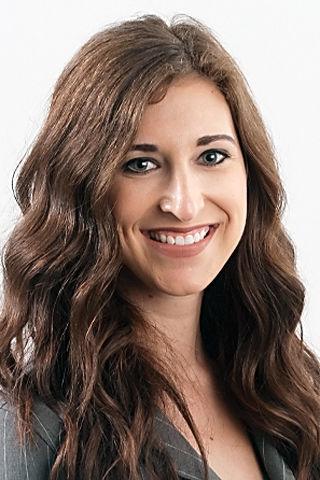 Julie Stansberry is the communications manager at United Way of Blount County, where she has worked for almost seven years. In this role, she connects with various local news outlets to spread the message of the organization, updates the website and social media accounts, and coordinates marketing materials throughout the year. She also oversees the organization's communications and marketing committee, which is made up of communications professionals in the Blount County community. She received both a bachelor's degree (journalism and electronic media) and master's degree (public relations) from the University of Tennessee in 2009 and 2012, respectively. She is married to Todd, and they have two children, Bryant and Walker.