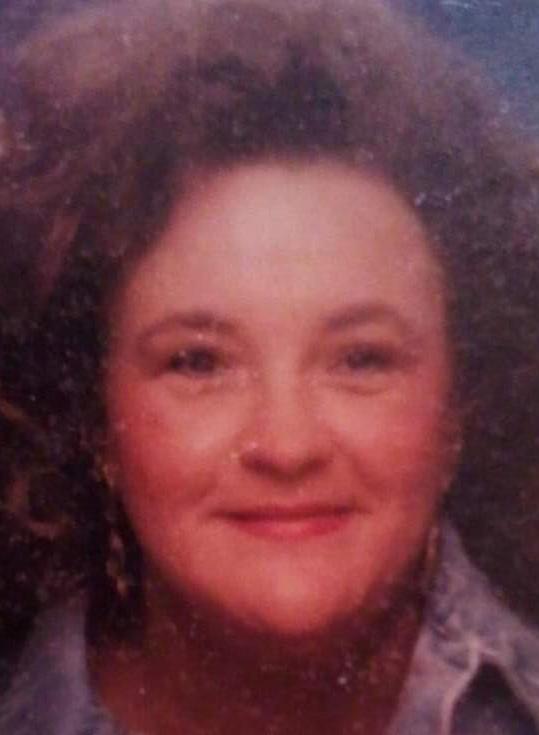 Judy Chambers-Warchol gained her angel wings on March 27, 2021, at Blount Memorial Hospital. She is preceded in death by her first loving husband of 41 years, Sharkey Chambers and her second loving husband of 3 years, Thomas Warchol.; daughter, Debbie Garibaldi; parents, Roscoe and Ruby Young; brothers, Charles (Shad) Young, James (Jimmy) Young, Charles (Chuck) Young; sisters, Johnnie Huff and Mary Gredig. Judy is survived by her loving daughter, Amanda Orr.; loving son, Charles Chambers and wife, Kristi; son-in-law, Samuel Orr. She is also survived by 8 grandchildren, April Releford and husband Jake, Greg Chambers, Zachary Curtis, Madison Curtis, Brayden Orr, Bryce Orr, Tristan Young and Dakota Sneed and wife Taylor; 1 great-grandchild, Aiden Releford, the apple of her eye, as she would say. Judy is also survived by brother, Gordon Young; sister, Claudia Hundley; sister-in-law, Joyce Young.; brother-in-law, Stacy Chambers and wife, Cathy; sister-in-law, Gayle Johnson and husband Terry; brother-in-law, Brian Chambers. She is also survived by several nieces and nephews who were very dear to her heart. Special friends, Suzy Brown and Richard Curtis.
---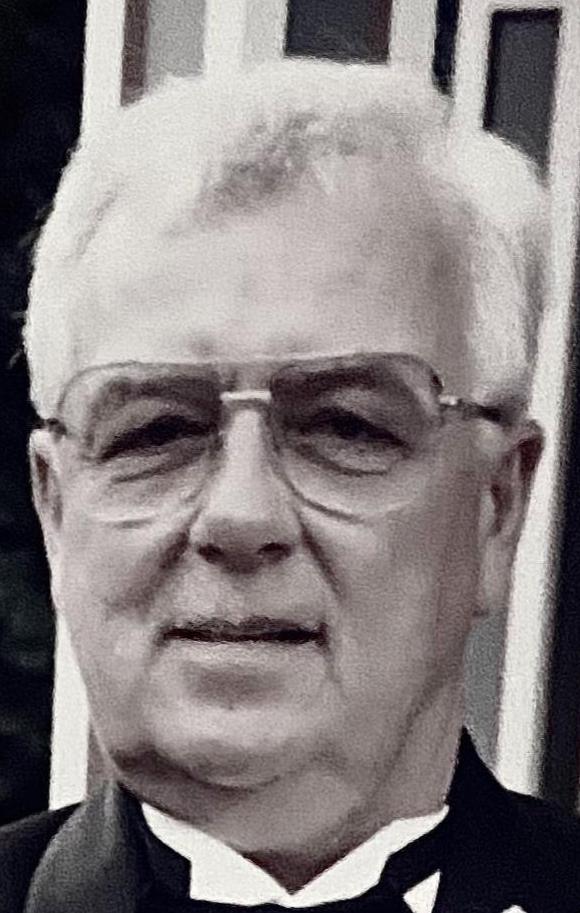 William Harold Cully (1938-2021) William H. Cully, 82, passed away on Thursday, March 25, 2021, with his family by his side. He was born on December 7, 1938, in Buffalo, New York, the son of Harold and Aimee (Kruisselbrink) Cully. William was a graduate of Warren G. Harding High School, Class of 1957 and Youngstown State University. He also served in the US Army following college. He was married to Nancy Cully on October 27, 1962. They lived in Ohio for 54 years prior to retiring in Maryville, Tennessee. William retired from a division of General Motors, Packard Electric, as an industrial engineer where he had 35 years of service. He enjoyed fishing, reading, classic cars, and had a passion for stocks. William is survived by his beloved wife of 58 years, Nancy Cully; his two daughters; Elizabeth (Stephen) Betts of Tallmadge, OH and Susan (Douglas) Marrs of Brentwood, TN; and six grandchildren; Jason and Justin Betts and Emma, Sara, Anna, and Jacob Marrs. He was preceded in death by his parents, Harold and Aimee Cully and brother Donald Cully. In keeping with his wishes, there will be no funeral or memorial service. Anyone wishing to express their sympathy may make a donation in his name to St. Jude's Hospital.
---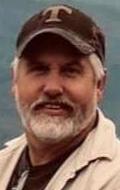 Arvil Eugene Franklin, age 56, of Alcoa, went home to be with the Lord, Tuesday, March 30, 2021, at Blount Memorial Hospital. He is preceded in death by his parents, Arvil Lee Franklin and Dorothy Louise Franklin; sister, Delores Franklin; brother, Bobby Franklin; and great-niece, Jamie Neal. He is survived by his wife of 16 years, Janis Didericksen Franklin; children, Justin (Cherri) Hopkey, Jade (Chris) Carranza, Austin Franklin, Alexis Franklin, Emma Franklin, Cooper Franklin, and Keegan "Red" Franklin; bonus daughter, Miranda; his pride and joys, grandchildren, Krislynn, Nevaeh, Bryson, Summer, and Sawyer; mother-in-law and father-in-law, Mike and Christy Bradburn; brother, Randy (Pam) Franklin; sister, Sherry Neal; special nieces and nephews, C.J. Neal, Samantha Arnold, Aaron Franklin, Heather Franklin, Matthew Franklin, KaeLee Franklin, Lincoln Franklin and Asher Carranza; special bonus mom, Delores "Nana" Garrett; several other nieces and nephews; and a host of foster children who he touched through his walk with Christ. Funeral service will be held 8:00 PM Monday, April 5, 2021 at RIO Advanced, Pastor Alan Bryant and Pastor Becky Milligan officiating, interment will be held at 2:00 PM Tuesday at Morganton Cemetery. The family will receive friends from 6:00 PM until 8:00 PM Monday at RIO Advanced. Arrangements are with Miller Funeral Home, Maryville.
---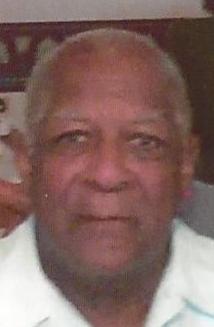 Clifford Goins sunrise September 28,1934, sunset March 27, 2021. Born to the late John Alfred Goins and Flora Green Goins of Maryville, TN. He was one of nine children born from that union. Johnny Alice Goins Scruggs, Roy Lee Goins, Clarence Goins, Charles Floyd Goins, Hazel Irene Goins Mail, Leonard Goins, Kenneth Goins (all deceased); sister-in-law Lillian Goins, Curlee Goins Barbara Judge. Clifford leaves to mourn: His loving wife Virginia Quaranta Goins (Maryville, TN), son's Clifford Eugene Goins (Providence, RI), Russell Wimbley (Alcoa, TN), Mark Wimbley (Alcoa, TN), Ryan Wimbley (deceased), Gwendolyn Eileen Ivey (Maricopa, AZ), Robert Hines (Raleigh, NC), Adopted children Ridge Wimbley, Russia and Risha Wimbley (Maryville, TN), 24 Grandchildren, multiple Great grandchildren, host of nieces, nephews and relatives, Special Recognition of niece Bernice Goins Crawford and Bobbie Ann Cook, Great niece Carole Cook Hammond. Family will receive friends at Foothills Funeral Home Saturday April 3, 2021 at 1:30 p.m. Funeral service to follow. Mask and social distancing required. Interment will follow the service at Hilltop Cemetery, Louisville. The body may be viewed on Friday April 2, 2021 from noon-6 p.m. Repass is immediately after burial at St. Peters Primitive Baptist Church E. Howe St. Alcoa. Final arrangements entrusted to Foothills Funeral Home. www.foothillsfh.com
---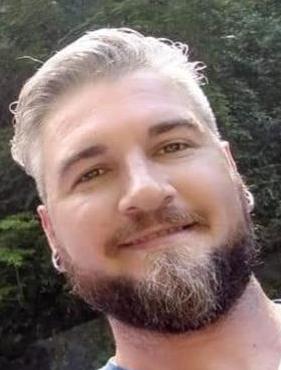 Noah Horton, age 36, passed away on Wednesday, March 24th. Noah would hate it if we wasted a bunch of words babbling on about how great he was. Well too bad, Noah. Guess you should have written your own obituary. Noah moved to Maryville as a teenager, but he was from Loveland, Ohio, and proud of it. For someone who claimed to hate people, he was better at loving them than most. He was a beloved son, grandson, big brother, son-in-law, brother-in-law, uncle, cousin, nephew, friend, husband, and most of all, a devoted father. The best days of his life were spent with his son, Draven, hiking and admiring the incredible young man he helped to raise. The joys in Noah's life were simple things. All who love him only wish he'd had more time to enjoy them. Noah is survived by his son: Draven Blaine Kyle-Horton, brother: Gabriel J. Horton, parents: Sharon R. Barnett and Mitchel D. Horton, and grandparents: Margaret H. Barnett, C. Edward Barnett, Jr. and Dixie Barnett and wife: Kandice Kyle. He is predeceased by his grandparents: Jaquelin C. Walker and William W. Horton. A Celebration of Life will be held at Grandview Pavilion, 2316 Graves Rd, Maryville, TN 37803 on Saturday, April 3rd at 3:00 p.m. The family will receive friends at 2:30. Guests are asked to observe Covid precautions (mask and social distancing). In lieu of flowers, the family asks for donations in his memory to McNabb Center, to support the mental health of young people in Blount County. Donate "in memory of Noah Horton" at mcnabbfoundation.org/donate or by sending a check to Helen Ross McNabb Foundation, 200 Tech Center Drive, Knoxville, TN 37912. Condolences may be made at www.maryvillememorialfuneralhome.com.
---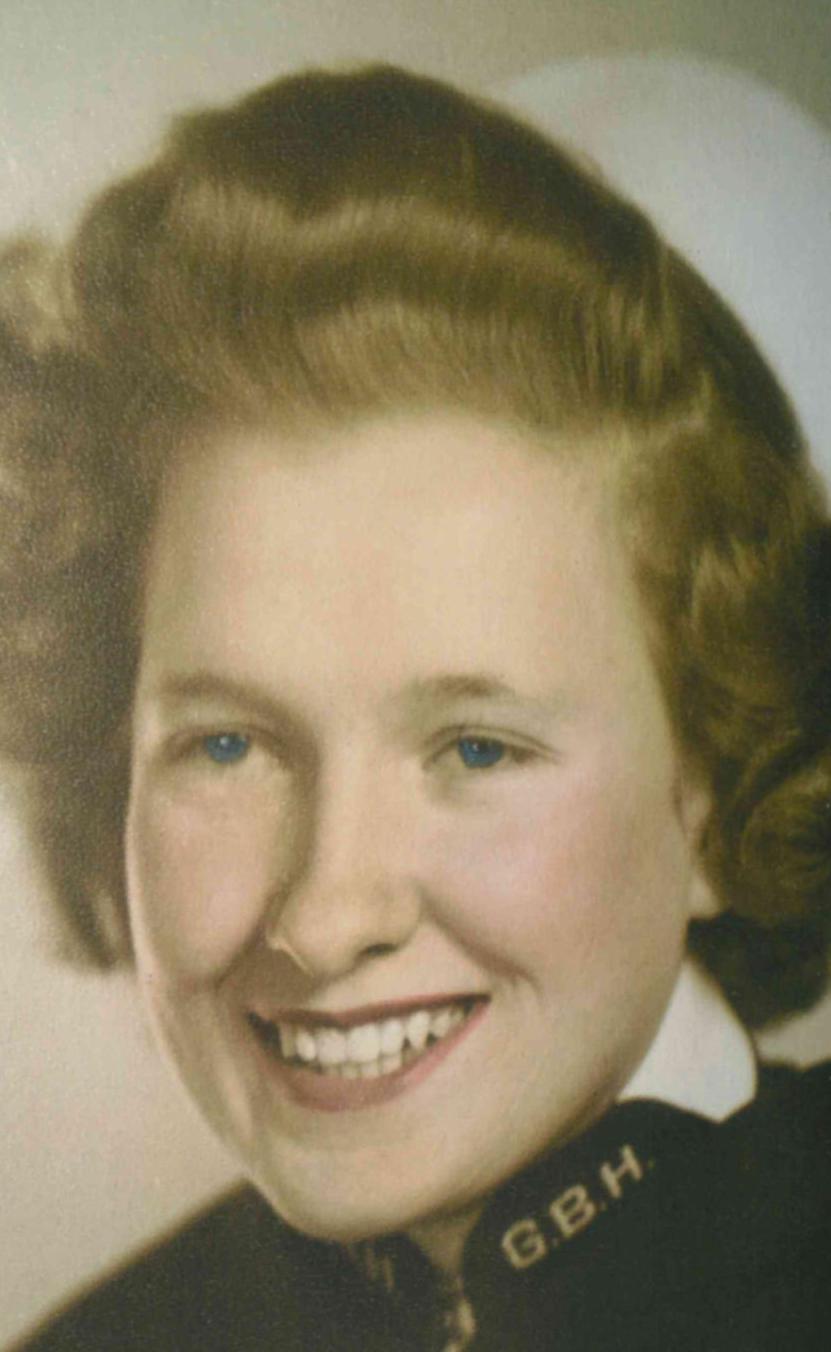 Evelyn Marie Land, age 96, of Maryville, went home to be with the Lord on Tuesday, March 30, 2021, at Brookdale Memory Care. She was born March 22, 1925 in Clarkesville, Georgia to the late Lola (Nicholson) and John M. Landers, Sr. She was preceded in death by her husband, Hilliard Jacob Land; brother, John M. Landers, Jr. and wife Catherine; sisters, Marilyn Kidd, and Betty Jo Landers. Survivors include brother, Robert (Bob) Landers and wife, Eloise of Maryville; twin nieces, Judy and Rob Walker and Jan and Paul Stremple of Vonore; nephews, David and Jama Landers of Bothell, Washington; Kent and Elizabeth Landers of Decatur, Georgia; Randy Kidd of California; nieces, Debby and Lynn Millsaps of Friendsville, Peggy Enos of Powell, Barbara Kivett of Knoxville, Margaret Cavin of Kansas. Evelyn worked as a registered nurse for doctors, Henry Callaway, Sr., Henry Callaway, Jr., and Jim Callaway. She was a member of Mt. Caramel Baptist Church. Friends may call at your convenience, Friday, April 2nd from 9:00 AM — 3:00 PM at McCammon-Ammons-Click Funeral Home. The family will celebrate Evelyn's life at a graveside service at Grandview Cemetery on Saturday with Dr. Scott Linginfelter officiating. In lieu of flowers, memorial donations may be made to Mt. Caramel Baptist Church at 910 Walker School Road, Maryville, TN 37803.
---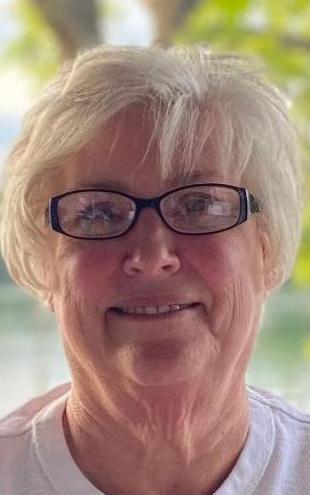 Donna Morton Long, 69, passed away peacefully at home on Wednesday, March 31, with her loving family by her side. She was preceded in death by her parents, James and Reva Murrell Morton; her father and mother-in-law, Ralph and Edna Mae Long; her son, Brad; brother-in-law, Mickey Long. Survivors include her loving husband, Keith; daughter and son-in-law, Kristi n and Tim Merriman; granddaughters, Hannah and Chloe Merriman; sister and brother-in-law, Judy and Phil Smith; sister-in-law and brother-in-law, Pam and Steve Deck; sister-in-law, Patty Long; along with a host of several nieces, nephews, friends and family. Friends may call at your convenience Saturday, April 3rd from 9:00 AM — 3:00 PM at McCammon-Ammons-Click Funeral Home. Family and friends will meet for a graveside service, 12:00 PM, Monday, April 5th at Carpenters Campground United Methodist Church Cemetery. www.mccammonammonsclick.com 865-982-6812
---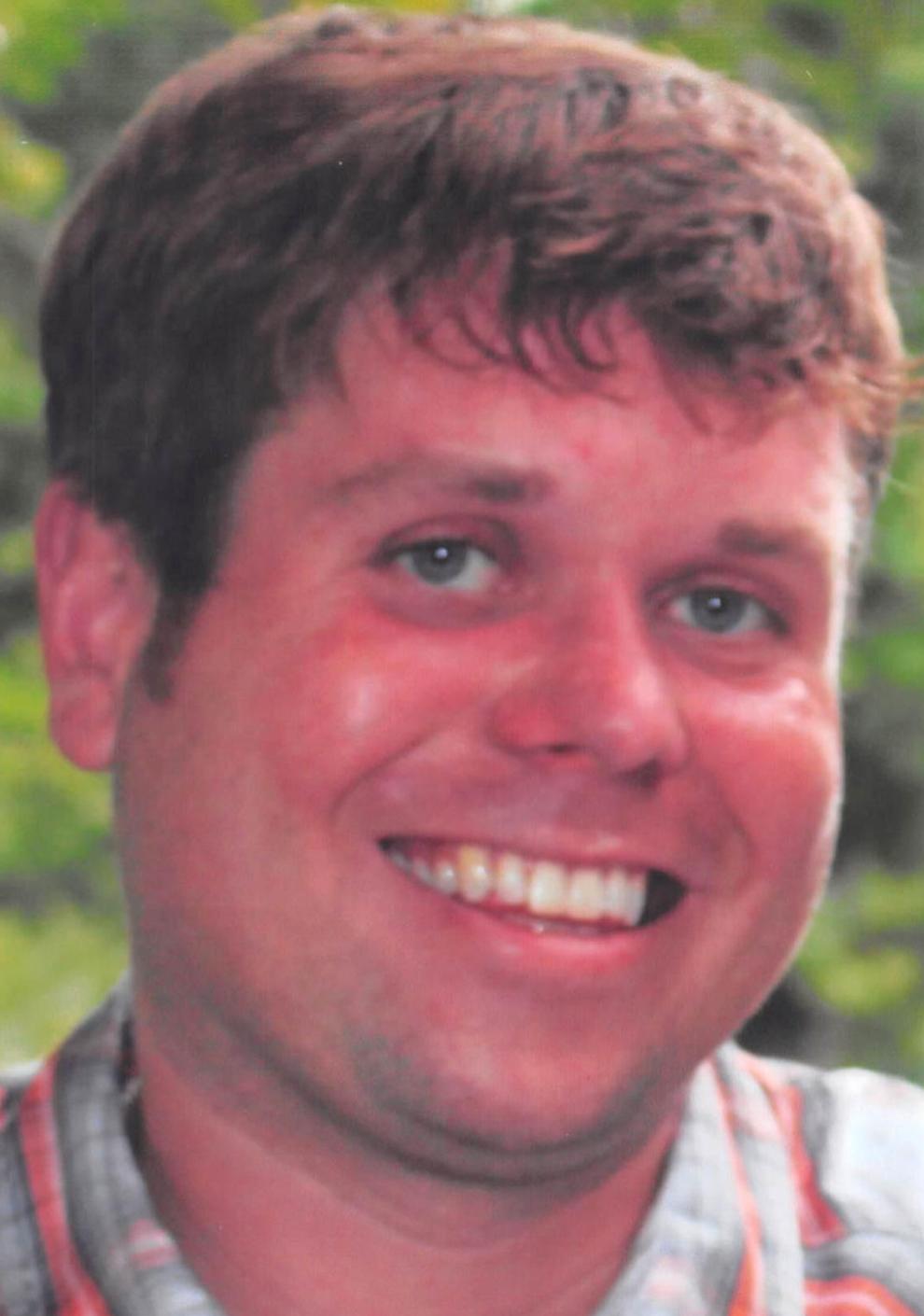 Matthew (Matt) Webster McCullough, age 39 of Walland, Tennessee, died at home Saturday morning, 27 March 2021, after twenty years of coping with Type One Diabetes. He leaves behind two wonderful children, Colton, age seven, and Chloe, age six, and their mother, Veronica Fletcher. He also leaves his mom, Sheila Webster, his stepmother, Janet McCullough, and his father, Ken, in addition to his aunt, Jean Blaine, and his uncle, Ken McCullough Jr. All of us, including his large extended family and numerous friends and the patients he served as a nurse, will miss Matt's ready smile and laughter. He loved to find and collect antiques and old coins, but he most loved hugging and playing with Colton and Chloe, and they miss their daddy! Family and friends will assemble for a private Graveside Service. Smith Funeral & Cremation Service, Maryville, 865-983-1000, www.SmithFuneralandCremation.com.
---
Curtis Ray Skidmore Sr., 79, of Maryville, died April 1, 2021. Arrangements are incomplete and will be announced by Smith Funeral & Cremation Service, Maryville, www.SmithFuneralandCremtion.com.