Tammy Darlene Eden, age 55, of Maryville passed away Monday, February 8, 2021. She was preceded in death by her father, Ronnie Latham. She is survived by her mother, Faye Latham; her loving husband, Terry Eden; children, Chad Latham and wife, Amber, Cassie Dunlap and fiancée Brynden Kidd, Tessa Waller, Summer and Stormy Eden; grandchildren, Halie and Elijah Latham, Abigail Dunlap and Layla Burchfield, Kailyn, Titan, Emilio, and Ximena; and brother, Randall Latham and wife, Alishia. Funeral service will be held at 7:00 PM Friday, February 12, 2021 at Miller Funeral Home Magnolia Chapel, with interment to be held at 2:00 PM Saturday at Clarks Grove Cemetery. The family will receive friends from 5:00 PM until 7:00 PM Friday at Miller Funeral Home, Maryville.
---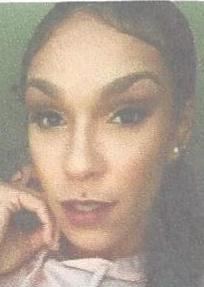 Nikita Monique Kennedy Nunez, born February 23, 1991, tragically passed on January 31, 2021 to be with her father Antonio Donte' Carr, grandfather Victor Kennedy and sister Marcia Crider. She leaves to mourn her passing, 4 beautiful children, Akiriyon Gilmore, Zyriyon Kennedy, Sire and Bella Nunez. Mother Angela (Dewayne) Williams, devoted grandmother Jackie Corpening, Brothers Antonio Donte' Jr. and Christopher Crider, Sisters, Renee Crider, Briana Joiner, devoted friend LaShonda Jackson. A Host of aunts, uncles and cousins too numerous to name. She was a graduate of Alcoa high school and was pursuing a career in the dental field. Nikita was a dear friend and was loved by all that knew her. She will forever be in our hearts, Rest sweet Nikita Visitation will be Sunday, February 14, at Foothills Funeral Home 910 Lincoln Road Alcoa from 12:00 -1:00 PM, followed by a memorial service at 1:00. www.foothillsfh.com
---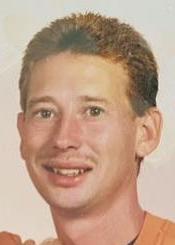 John Jason Stott, born January 16, 1973, now rests in the arms of the angels after his passing on Sunday, February 7, 2021. He joins those gone before him: Grandparents Rev. Ben and Mattie Abbott, Olin and Wilda Stott, J.D. and Sara Cook; dad (by the grace of God) Terry Cook; Aunts Joann Abbott, Barbara Jean Harbison, and Dorothy Abbott; Uncles Benny Lowell Abbott, Bob Abbott, Jack Abbott, and Charlie Stott; cousins Michelle Harrill and Tod Mullins. As a beloved son, brother, dad, and "Pop Pop", he will be greatly missed by his mother Jeanette Cook, son Jesse Stott, daughter Jasie/Evan and their precious gifts to Pop-Pop, Karter and Karissa; brother Mitchell Stott, niece and nephew Amber and Zachary Stott; sister-in-law Tonya Stott, nieces Kira, Courtney and Kyndal Wolfenbarger; father Dale/Linda Stott. John Jason also leaves behind many very special aunts, uncles, and cousins that he loved dearly. So until we meet again, you will be forever in our hearts! Rest in peace sweet Jason! The family will receive friends Saturday, February 13, at Hillcrest Baptist Church from 12:00 — 2:00 PM with the funeral and graveside service to follow. Reverends Charles Murrell and Rex Everett will be officiating. Please follow COVID guidelines. In lieu of flowers, the family would appreciate donations to Miller Funeral Home for funeral expenses. Arrangements are by Miller Funeral Home, Maryville. Online condolences may be left for the family through the funeral home website at www.millerfuneralhome.org.
---
James "Romie" Christopher Tyson, 40, departed this life on February 3, 2021 in his home. Survived in death by father, siblings, children, and a host of family and friends. A memorial service will be held on Saturday, February 13th, 2021 at Foothills Funeral Home. The receiving of family and friends is from 12 PM — 1 PM with the service to follow. Final arrangements entrusted to Foothills Funeral Home. www.foothillsfh.com
---
George Marion Whitehead, age 85, of Knoxville, and formerly of Maryville, TN, passed away peacefully, Tuesday, February 9, 2021. George (known as Marion to his family and youthful friends) was born in the Grandview Community of Blount County. He moved to Wildwood in 1939. Shortly after this move, the family joined Logan's Chapel United Methodist Church where Marion was a member. He attended Porter High School, graduating as the valedictorian of the class of 1954. He received a BS degree in accounting and a MS degree in education from the University of Tennessee. George then taught school in Plymouth, Ohio, Knox County Tennessee and Blount County, Tennessee. He then taught at Bryan College in Dayton, Tennessee. After teaching, he worked in the accounting department of Robertshaw Controls where he met his future wife; they married in 1970, and remained married until her death in 1985. After his retirement, he enjoyed visits to Dollywood and attending basketball games. He participated in Senior Games and was proud of the awards he won. George is preceded in death by his beloved wife Anna "Bebe" McNiel Whitehead; his parents George M. and Edith Davis Whitehead, and nephews Jerry and Tony Whitehead. He is survived by his brothers: Paul Whitehead and Gerald (Caroline) Whitehead; niece, Annette W. Rogers (Steve); great-nephew, Sam Rogers, and great-niece Sara Rogers; as well as several Davis and Whitehead Cousins. Graveside service will be held 1:00 p.m., Friday, February 12, 2012, Sherwood Memorial Gardens, Maryville, TN with the Rev. Charles Ledger officiating. In lieu of flowers, the family requests that memorial contributions be made to Logan's Chapel UMC, 4626 Logans Chapel Loop, Maryville, TN 37804. On-line condolences may be extended at www.rosemortuary.com Arrangements by Rose Mortuary Mann Heritage Chapel.