Johnnie Ruth Godwin, age 88, of Maryville, passed away Tuesday, January 19, 2021. She was a member of Unity Baptist Church. She was preceded in death by her husband of 50 years, Ernest Eugene Godwin; parents, Edgar Harrison and Hazel Beatrice Linginfelter; sister, Mary Elizabeth Fleming; and brothers, Maxwell Linginfelter and Gary Wayne Linginfelter. She is survived by her children, Gloria Jean (Skip) Smith and Ernest Christopher Godwin; grandchildren, Chet Smith, Matthew Smith, Will Smith, and Zoie Godwin; and five great-grandchildren. A special thanks to the Staff of Clover Hill Senior Living and Hospice. Entombment service will be held at 1:00 PM Sunday, January 24, 2021 at Sherwood Memorial Gardens. Arrangements are with Miller Funeral Home, Maryville.
---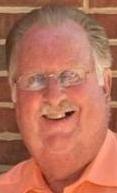 Bill Grindstaff, age 65, of Maryville passed away January 20, 2021, at Blount Memorial Hospital of Covid-19 complications. He was the minister of music at Outreach Church. He was a 1973 graduate of Everett High School and he earned his Eagle Scout Ranking in 1972. He was retired from Norfolk Southern Railway. He served God faithfully through preaching and singing and was a blessing to all who knew him. He was preceded in death by his parents, Paul and Velma Grindstaff; siblings, J.N., Ralph, Pauline (McCroy), Belinda (Duncan). He is survived by his wife, Connie Grindstaff; sons, Don and Brian Ervin; sister, Margaret Potter; grandchildren, Destiny, Lexie, Brady, Briley, Bradee; great-grandchildren, Peyton, Grayson; many loving nieces and nephews; a very loving church family. Friends may call at your convenience between 9:00 AM — 3:00 PM on Friday, January 22, 2021, at McCammon-Ammons-Click Funeral Home. Family and friends will meet Saturday at 11:00 AM at the Grandview Cemetery Pavilion for a graveside service with Pastor Mike Arp and Rev. Jimmy Riner officiating. In lieu of flowers, Bill's wishes were to donate to your local church or his home church, Outreach. www.mccammonammonsclick.com 865-982-6812
---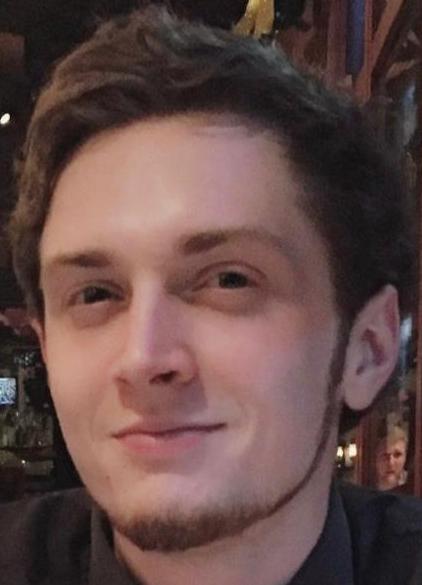 Austin Shane Jackson, a loving son, husband, and father, passed away Monday, January 18, 2021. Preceded in death by: Grandfathers, Hoyle Hutson and Wade Thomas. He is survived and loved by: Wife, Hyun Jackson; Children, Jaeha and Junha; Parents, Shannon & Conrad Vaughan, Shane & Angie Jackson, and Seokhwa Kim and Jungsoon Shin; Grandparents, Phyllis Hutson, Denise Thomas, Gary Jackson, Larry & Patricia Vaughan, and Dottie & Mark Webb; Siblings, Felisha, Bryce, Zachary, Jacob, Hyun Mi, and Do Hyung Kim; many other family members. Funeral service will be at 1:00 PM, Saturday, January 23, 2021 at Straight Fork Baptist Church, 335 Straight Fork Church Road, Huntsville, TN 37756. Interment will follow at Hutson Family Cemetery. In lieu of flowers, please make donations to: https://www.gofundme.com/f/helping-the-family-of-austin-jackson?utm_medium=copy_link&utm_source=customer&utm_campaign=p_lico+share-sheet Smith Funeral & Cremation Service, Maryville, 865-983-1000, www.SmithFuneralandCremation.com.
---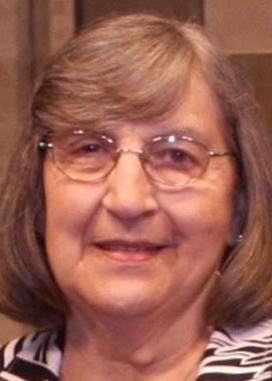 Peggy C. Myers, 80, passed away suddenly January 19, 2021. Peggy was born February 1, 1940 in Alcoa, TN. She graduated from Everett High School in 1957 and took great pride in having attended Everett grades 1-12. Peggy served as a volunteer in the First Aid Clinic at Eagleton Elementary School for many years. She retired from the Blount County School System after serving as a Teacher's Aide at Rockford Elementary School. Peggy was a well-loved wife, mother, grandmother, friend, and co-worker, known for her quick wit and love for all who surrounded her. She spent many years supporting Julio, her boys and her grandchildren in all their endeavors. Preceded in death by parents, Fred and Velma Thomas; sister, Judy Coatney; brother, James Thomas. Survivors include husband, Tom (Julio); children, L. Thomas Roddy, Tom Jr. (Buddy) and wife Katie, Chris (Porky), Steve and wife Angie; grandchildren, Rex, Cody, Bailey, Wesley Myers; as well as many nieces and nephews. Due to Covid, a Celebration of Life will be held at a later date. In lieu of flowers, donations may be made to East Tennessee Children's Hospital. www.mccammonammonsclick.com 865-982-6812
---
With sadness and broken hearts Justin Dean Varner, aka Pus, passed away on Jan. 18, 2021, at the age of 37. Preceded in death by mother, Tracey Lewis; brother, Christopher Varner; grandparents, Sandra Freeman, Junior Varner, James and Floy Belle Lewis; cousin, Eric Varner; and brother-in-law, John Nodine. Survived by wife, Leslie Varner; children, Destiny, Mikila, Christopher, Nicholas and Lilly Varner; fathers, Ronnie Varner, Jimmie Lewis and Joe Teffeteller; mother-in-law, Beverly Lewis; sisters, Krista Silva, Tristan Varner, Teffanie Nodine, Katie Lewis and Kelli Teffeteller; brothers, James T. Lewis, Brian Lewis, Brandon Lewis and Lupe Silva; lots of aunts, uncles, cousins, nieces, nephews and more. Small family gathering due to COVID.
---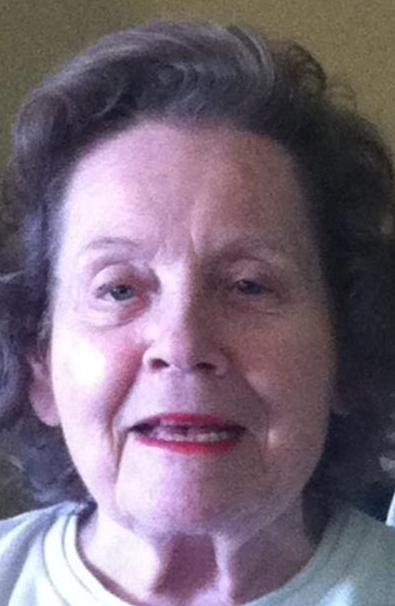 Wanda "Honey Faye" Andrews Yates, 89, went home to her heavenly Father on Wednesday January 20, 2021. She was born on January 6, 1932 in Lafollette, TN to Henry B. and Marie Byrd Andrews. Her family moved to Lake City, TN and she met the love of her life Walter Yates. They were married for over 52 years until his death in 2001. She was full of laughter, full of life and full of love. Honey Faye loved to travel. She visited over 45 countries. We all enjoyed listening to her stories of fun and adventure from her travels. In addition to her mother and father, she is preceded in death by her husband of 52 years Walter B. Yates Jr.; children Danny, Ronnie, and Karinna; brothers Joe Carl Andrews and Virgil Lee Andrews and sister Paulline (Polly) Andrews Nichols. She is survived by her son Donnie Yates and wife Connie of Cleveland, TN; grandchildren Cara (Devin) Maddox of Nolensville, TN; Kelsey (John) Prose of Rainsville, AL; Nick (Morgan) Yates of Maryville, TN; Courtney (Nakul) Yates Chaturvedi of Woodside, NY; brother in law Bill Nichols; brother Bobby Frank (Nancy) Andrews, and special niece Gaye (Gerry) Nichols Lundy; great grandchildren: Duke, Shepherd, and Wolfe Maddox, Nora and Evelyn Prose, Ariya and Ellora Chaturvedi, and Raegan, Harvey, Kimbal, and Vallen Yates. She also leaves behind numerous nieces, nephews, and extended family and friends. The family would also like to express their heartfelt thanks to Tiffany Sawyer and the Signature Healthcare of Cleveland for love and tender care of Honey Faye. A celebration of Honey Faye's life will be held at 3:00pm on Monday January 25, 2021 in the chapel of Sherwood Memorial Gardens located at 3176 Airport Highway, Alcoa, TN. The family will receive friends from 2:00pm until the 3:00pm service in the chapel at Sherwood. The family request that mask are worn at the service and social distancing is practiced as much as possible. The family is requesting that in lieu of flowers, donations be made to St. Jude Children's Research Hospital in honor of Honey Faye Yates. You are invited to share a personal memory of Honey Faye or your condolences with her family at her online memorial located at www.companionfunerals.com. Companion Funeral Home Cleveland Chapel is honored to assist the Yates family with these arrangements.