James Ralph Bowerman, 86, went to be with the Lord on July 28, 2020. Preceded in death by his parents Jim and Pearl Bowerman; sisters Helen Williams, Mary Evelyn Greene; loving wife of 67 years Alva Jo Bowerman. He is survived by his son Jimmy Bowerman (Betty); daughters Wanda Edmondson (Larry), Terry Hill, Ann Bowerman and Nancy Bowerman. Six grandchildren eleven great grandchildren, three great great grandchildren; brother and sister in law Jack and Ruthie Bowerman; many nephews and nieces. Ralph was a founding member of Immanuel Baptist Church. He was the 8th Mayor of the City of Friendsville, Tennessee and a founding member and former Chief of the Friendsville Volunteer Fire Department. A special thank you to Mona Jeffries, Lisa Brock and Blount Memorial Hospice. The family will gather in the chapel of Sherwood Chapel and Memorial Gardens on Friday, July 31, 2020 at 2:30pm for a private funeral service. A celebration of life will be announced at a later date. Condolences may be left at www.sherwoodchapel.com.
---
Michelle Yvonne Richmond, age 56 of Louisville, TN, passed away on Wednesday July 29, 2020. Michelle was a pianist and member of Maryville Baptist Tabernacle. She dedicated many years of hard work to SM Athletics and Levi Strauss. She was preceded in death by her husband, Chuck Holmes; and father, Billy Reed. Survivors: Husband: William "Bill" Richmond Son and daughter-in-law: Rob Perry and wife Blasia Perry Daughter: Jennifer Giffin Stepdaughter and son-in-law: Sarah and Dale Moore Grandchildren: Jaylee and Hayden Giffin, Izzy and Lydia Perry, Addison Felker Mother: Mary Reed Sister and Brother-in-law: Jama and Mark Bowman Brother: Steve Reed Special thanks to her Kentucky Crew, church family, co-workers and special friend Elexa for all their help. The family will receive friends 11 AM — 1 PM Saturday with funeral service to follow at 1 PM at Maryville Baptist Tabernacle 1585 Tabor Rd, Maryville, TN 37801. Face masks and social distancing will be required upon entering the church. Graveside services will be private. Arrangements by Atchley Funeral Home, Seymour. Online condolences may be made at (www.atchleyfuneralhome.com)
---
John Stanley Saczawa, Jr., 82, of Maryville TN, died peacefully alongside Rosemary, his wife of nearly 58 years, at their beautiful Smoky Mountain home on July 13, 2020. Also by his side were his son, John S. Saczawa III, of Powell Ohio, and his daughter, Joyce S. Evans, of Maryville TN. Preceding John in death were his father, John S. Saczawa, Sr. and his mother Rose Fron Saczawa, his beloved sister, Ruth Ellen Breclaw and her husband Ken Breclaw. Also preceding him in death by only a few days was his beloved granddog, Maggie Evans. Survivors include his wife Rosemary, his son John III (Debbi), their two children, Jack (John S. IV) and Kate (Kathleen C.), his daughter Joyce S. Evans (Mike) and Mike's daughter Mollie Evans. Also surviving, John's brother Ray Saczawa and his wife Dee of Texas, nephews Kevin Breclaw (Debbie) and Brian Breclaw (Heather), and nieces Janel (Bruce) Mull of Mishawaka IN, Karen (Curt) Anderson (Texas), and Mary Ann Lewellen of South Bend, IN. John was our patriarch, and he has left a huge void in our lives. Although the current situation in the world does not allow for a traditional honoring of John's life, the family will host a life celebration party when appropriate, and in the mountains of Tennessee he treasured so much. In lieu of flowers, John and his family would prefer donations in his name to the Great Smoky Mountains National Park through the Friends of the Smokies at https://friendsofthesmokies.org.
---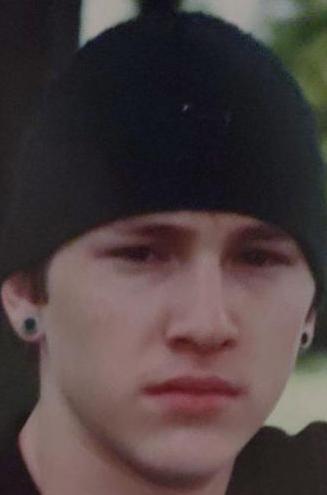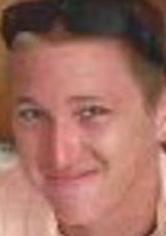 Jason Randall Webb, age 34, passed away peacefully on July 27, 2020, at his father's home in Maryville, TN. Born on June 9, 1986 in Memphis, TN, he was a beloved son, brother, grandson, uncle, cousin, nephew, and friend. He has joined his Papaws Webb and Meadows and his best friend Brillo in heaven for the next stage of his journey. He was surrounded by the love of his immediate family with his mom, Marlene Webb; dad and stepmother, Scott and Kirste Webb; sister, Kayty Webb (whom he fondly called Sissy), her boyfriend, Jessie Heaton, and their daughter, Alexandra Heaton; grandmother, Mary Helen Meadows; uncle, Jimmy Meadows and wife Patty; and cousins Chris and Phillip Meadows. His extended family includes his aunt and uncle Sue and Jerry McNutt; aunt Becky Newberry, and close friend and neighbor, Sue Thomas. His devoted feline friend, Pantera, was by his side from the day they found each other nearly 7 years ago. He had a heart of gold, wanting to help all he could, touching the lives of all who met him from family to friends to complete strangers he met along his way. The family sends special thanks to his Uncle Jimmy and the crew at AMR — Ryan Morris and Lauren Johnson — who provided the way for him to be at home with his family. And to all who befriended him and supported him throughout his journey there are not enough thanks. Jason/Bubba/Son, we look forward to when our paths shall cross again. Family and friends will assemble for graveside service and interment at 11:00 AM Friday, July 31, 2020 at Grandview Pavilion. The family requests that in lieu of flowers, donations please be made to the ASPCA (https://www.aspca.org/), No Kid Hungry (https://secure.nokidhungry.org/, or Child Help (https://www.childhelp.org/states/tennessee/) because of his love for and dedication to the welfare and health of animals and children. Smith Funeral & Cremation Service, Maryville, 865-983-1000, www.SmithFuneralandCremation.com.
---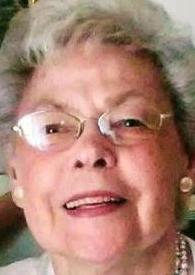 Iris Jean Murr Wilson, age 90 of Walland, passed away on July 29, 2020, at her home. She was a member of First Baptist Church of Alcoa. She is preceded in death by her husband of 64 years, J.L. Thomas Wilson; son, Phillip Wilson; parents, Thelma and Howard Murr; sister, Jama Ramey. She is survived by her children, Beth Grice, Marianne Vilson, Jon (Betty) Wilson; grandchildren, Shane Hawkins, Amanda Grice, Carmen Vilson, Jonathan (Sarah) Wilson, Cassidy (Matthew) Matoy, Levi Hawkins, Greg (Anya) Kessler, Erica (Jeremy) St. James; 8 great-grandchildren; sister, Eleanor Oberg. Friends may call at your convenience from 8:00 AM-4:00 PM, Saturday, August 1, 2020, at McCammon-Ammons-Click Funeral Home. The family will have a private graveside at Centenary Baptist Church Cemetery. www.mccammonammonsclick.com 865-982-6812