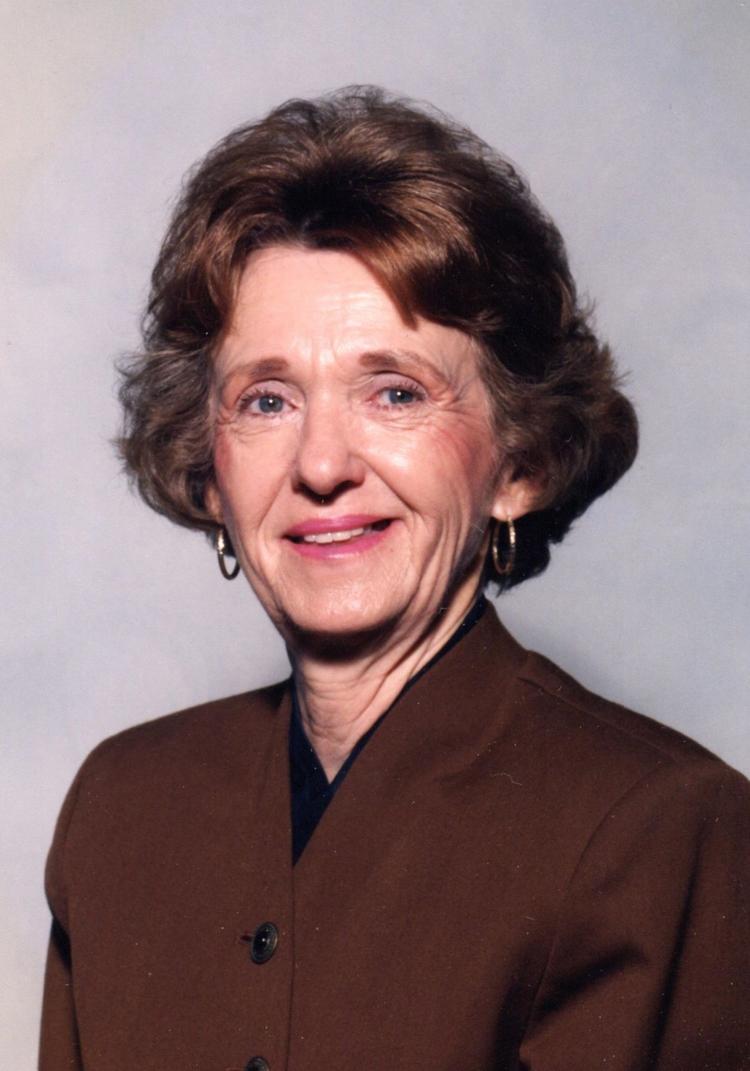 Jerry L. Blair, 94, passed away on June 3, 2020. A longtime employee of JC Penney Co., she enjoyed and appreciated her many customers over the years. Preceded in death by husband E.L. Blair; son, Bobby L. Blair; grandson, David S. Blair; sister, Wanda Deaton; and brother William Lowder. Jerry was a loving wife, mother, grandmother and aunt. She will be sorely missed by son, Ron Blair (Gail); former daughter-in-law, Gayle Rich; grandchildren, Jason Blair (Jamey); granddaughter-in-law, Robyn Blair, Randy Blair and Holli Bender (Ed); great-grandchildren including Lucas Blair, Lee Blair, Katie Blair, Ashley Blair, Gabi Bender; and other great-grandchildren, nieces and nephews. A family service will be held at Sherwood Chapel and Memorial Gardens. In lieu of flowers, the family requests that memorial contributions be made to the American Cancer Society, 871 N Weisgarber Rd, Knoxville, TN 37909 or a charity of their choice. Fond memories and expressions of sympathy may be shared at www.sherwoodchapel.com for the Blair family.
---
Sandra Daugherty Blankenship, age 71, of Athens, departed this life on Wednesday morning, April 29, 2020 at Starr Regional Medical Center in Athens. Born on December 13, 1948 to the late Carl and Maude Morgan Daugherty, she was a native and lifelong resident of McMinn County and attended Athens Church of Christ. In addition to her parents, she was preceded in death by her sister, Hazel Derrick; and her brother-in-law, J.R.Bowers. Survivors include her loving husband of 52 years, Rex Blankenship; children, Keith Blankenship of Englewood and Crystal(Wayne)McCullough of Winston-Salem, North Carolina; grandchildren, Jade Blankenship and Morgan McCullough; sisters, Faye(Joe Ben) Kincaid of Athens, Joyce(Chris) Crisp of Knoxville, and Margie Bowers of Englewood; brother, Darrell Daugherty of Atlanta, Georgia; and several nieces, nephews, and other extended family members and a host of good friends. A Celebration of Sandy's Life will be conducted on Saturday, June 6, 2020 at 7:00 p.m. in the Chapel of the Funeral Home with Minister Robbie Nesbitt and Minister Rex Blankenship officiating. A Gathering of friends and family will be held beginning at 6:30 p.m. Serenity Funeral Home and Cremation Center of Etowah is in charge of these arrangements.
---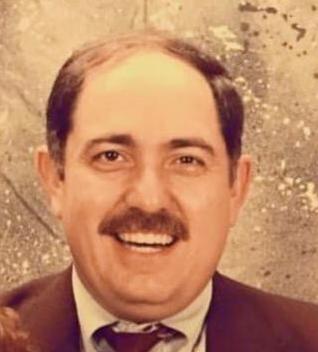 Joel Goldberger, age 67, passed away at home on May 28, 2020, after a long battle with Parkinson's disease. He was born in Wichita, KS to Alexander and Ella Richardson Goldberger, but spent most of his life in Manhattan, KS where he graduated from Kansas State University, then spent 29 years as a mechanical engineer. He was sweet, kind, and generous and made the world a better place with his infectious smile and enthusiasm for life. He is survived by his wife Deborah Greene Goldberger, daughter and son-in-law Jamie and Clint Dulany, son Alex Goldberger, sister and sister-in-law Rita Goldberger and Nancy Lewis, father and mother in-law Howard and Wanda Jo Greene, sister-in-law Charlotte Wear, brothers and sisters-in-law Danny Greene and Digit Mollish, David and Sandy Greene, Kenneth and Jill Greene, nephews Adam Greene, Eddie Wear, Robert and wife Alli Wear, their children Maggie and Anna, lifelong friends Bruce Norvell and Dennis Hedke, and special friend Jill Scruggs. Special thanks to UT Hospice for their outstanding care. In lieu of flowers, donations may be made to the American Society of Heating, Refrigerating, and Air-Conditioning Engineers for which Joel served as president of the East Tennessee Chapter from 1997-1998. Donations can be made to: ASHRAE East Tennessee Chapter, Attn: Treasurer, 11054 Terrapin Station Lane, Knoxville, TN 37932. Celebration of Life will be held Saturday, June 13, 2020 from 6:00-8:00 PM at Smithview Pavilion, 601 Smithview Drive, Maryville, TN. This will be a very informal event of fellowship and finger foods. Greeting starts at 6:00 PM; speaking begins at 7:00 PM with Rev Joe Green. Anyone wishing to share memories to the group will be most welcome/encouraged to speak. We invite you to send a message of comfort and view the family guestbook at www.serenityfunerals.com
---
Kevin Wayne Russell, 40, of Maryville died on June 2, 2020. Arrangements are incomplete and will be announced later by Memorial Funeral Home. Condolences may be made at www.maryvillememorialfuneralhome.com.