Hamilton, Ronnie, 74, of Louisville, TN died on Nov. 27, 2019. Family and friends will meet at Middlesettlements United Methodist Church Cemetery in Maryville at 3:00 P.M. Friday November 29, 2019 for a Graveside Funeral Service. Memorial Funeral Home in Maryville is in charge of arrtangements.
---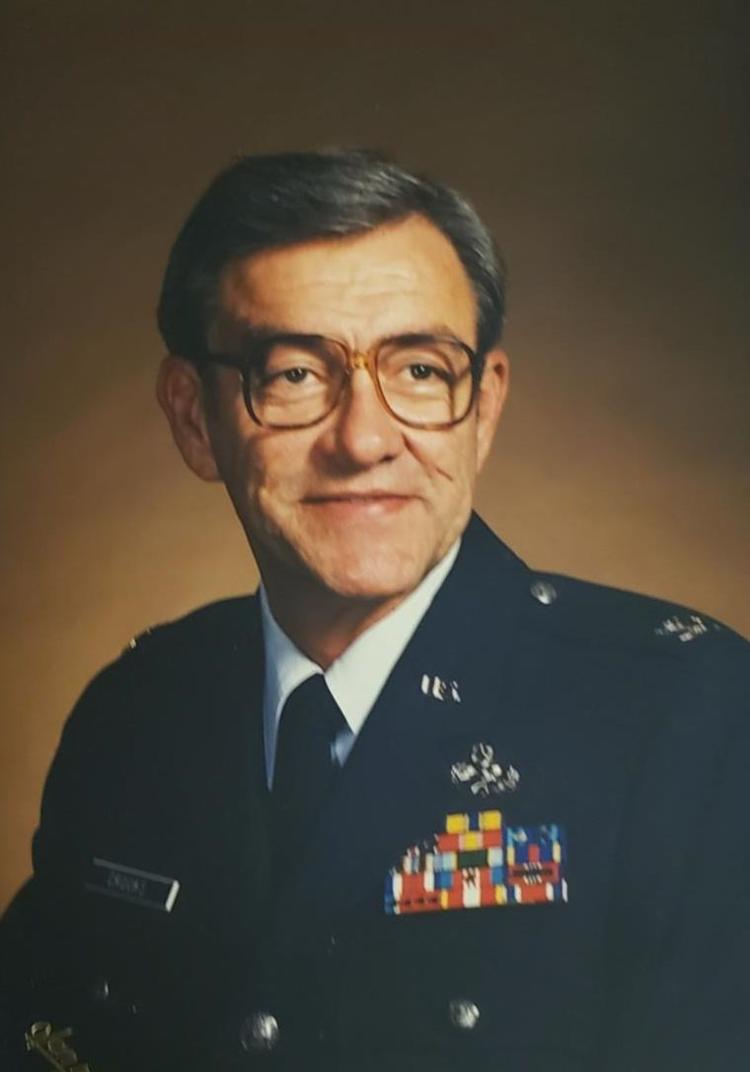 Matt L. Crooks Jr, 84, was born on March 25, 1935, in San Diego, CA. He went to Heaven on Saturday morning, Nov. 23, 2019, peacefully from his home in Tellico Village, Loudon, TN. Matt was a member of The Community Church in Tellico Village. In his earlier years, he was a member of The Knights of Columbus. Matt achieved the rank of Lieutenant Colonel while serving with the 134th Air Refueling Group McGhee Tyson Air National Guard Base. He was transferred to State Headquarters in Nashville, TN where he was promoted to Colonel serving for several years before retiring. While in service, he received many distinguished awards. Being a US Veteran and serving his country was a heartfelt passion to Matt. He will forever be remembered as a diehard Florida Gator having graduated from the University of Florida with his undergraduate degree. Later he achieved his MBA and as an Industrial Engineer, worked many years for Alcoa in Maryville, TN. He left in 1969 to live in Owensboro, Ky and was part of the original infrastructure as Administrative Manager at National Southwire Aluminum (NSA) in Hawesville, Ky where he was later promoted to Plant Manager and retired in 1994. Matt was an avid golfer and was a member of The Provisional Mulligan Shapiro (PMS) Wednesday golf group along with Paul Webb, Fred Womack, Billy Linebaugh, Pete Raft, Don Fraley and Jim Bush to name a few. He loved his friends and was always full of laughter. Matt was preceded in death by his parents: Matt L. Sr. and Theresa Droll Crooks and survived by his wife Helen S. Crooks and his older sister Betty Crooks Shanks. Between Matt & Helen, they have 7 children: Karen Crooks LeMaster (Ron), Janet Crooks Smith, Linda Crooks Richards (Scott), Sandy Crooks Wilson (Benny), Jeff Hodge (Kandy), Todd Hodge (Susan) and Nikki Hodge Branton (Paul). There are also 17 Grandchildren and 5 Great Grandchildren who will miss him forever. Military Graveside services will be conducted by The US Air Force Honor Guard at Grandview Pavilion, Grandview Cemetery, 2304 Tuckleechee Pike, Maryville, TN and will commence at 1:00 p.m. on Saturday, November 30, 2019. A celebration of his life and a reception will follow. In lieu of flowers, donations can be made to The Empty Pantry Fund to help those in need. Smith Funeral & Cremation Service, Maryville, 865-983-1000, www.SmithFuneralandCremation.com.
---
Maude Carolyn Newsom, 88, of Maryville, TN departed this life on November 25, 2019, surrounded by family at her home. She was a 1951 graduate of Porter High School, and attended Pellissippi State. Sher retired from TSA at the Knoxville Airport and went on to care for her grandchildren and great-grandchildren. She is preceded in death by: husband, Evan Newsom; parents, Tom & Hattie Costner; daughter, Sheila Turney; sister, Katherine Hall; brothers, Ernest and Johnny Costner. She is survived by: daughters, Melody Pruett, Tammy Teall, Kimberly Stokes, Tracey Land (Tracy); 12 grandkids; 25 great-grandkids; 4 great-great-grandkids. Family will receive friends from 11:00 am to 12:00 Noon, Sunday, December 1, 2019 at Smith West Chapel. Funeral service will be at 12:00 Noon with Chaplin Scott and Tracy Land officiating. Interment will be at 1:00 PM, Sunday, December 1, 2019 at Clark's Grove Cemetery. Smith Funeral & Cremation Service, Maryville, 865-983-1000, www.SmithFuneralandCremation.com.