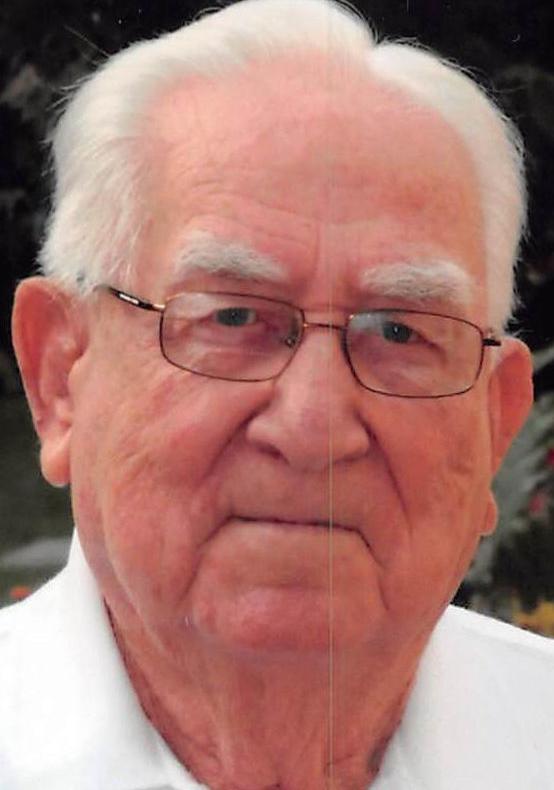 Kenneth Edgar Byrd, 94, left this earthly home Monday, October 12, 2020. He was born January 16, 1926, in Alcoa, TN, the son of Luther and Vola Byrd. He was preceded in death by his wife of 65 years, Betty Coker Byrd; son, Ken Byrd Jr.; siblings, Clarence Byrd, Louise Franklin, and Imogene King. Survivors include his daughters, Karla Kirby and husband Tom Kirby of Farragut, TN and Karen Morgan and husband Reed Morgan of Louisville, TN; daughter-in-law, Chris Byrd of Clayton, GA; grandchildren, Ty Kirby of Knoxville, TN, Kendra Lashley of Kennesaw, GA, Krista McIntosh of Knoxville, TN, Kara Stephenson of Goodlettsville, TN, Kameren Todd of Griffin, GA and Kolby Byrd of Clayton, GA; sister-in-law and husband, Bobbie and Glenn Ramsey of Maryville. In addition, he leaves 14 great-grandchildren and many nieces and nephews. Ken was a man of integrity who had a strong work ethic and was respected and loved by many. He was a follower of Jesus Christ and a current member of Grandview Baptist Church. He served as a Deacon, taught Bible classes, and sang in the choir as a member of Friendsville and Armona Baptist Churches. Ken was a graduate of Alcoa High School and the University of Tennessee. He volunteered as a Navy Aviation Cadet during World War II. After 30 years of service as a coach, teacher, and elementary principal, he retired from the Blount County Board of Education during which time he served a term as a president of Blount County Principals Association and a term as vice-president of Blount County Education Association. Ken was a member of the Blount County Sports Hall of Fame. He served as president of Green Meadow Senior Men's Association and representative to East Tennessee Senior Men's Golf Association. For several years he was a member of a course rating ream for the Tennessee Golf Association. Ken designed and co-developed Woodthrush Subdivision. He served on the board of directors of Windsor Manor Condominium Association and volunteered as a member of the Blount Memorial Hospital Auxiliary. The family would like to thank the nursing staff at Shannondale for their loving and supportive care. They are also following Ken's directive that there be no flowers, tributes, or memorials in his honor. A private burial was held on Wednesday, October 14, 2020. There will be an outdoor celebration on Ken's life at 11:00 AM on Friday, October 23, 2020 at the Grandview Cemetery Pavilion. Smith Funeral & Cremation Service, Maryville, 865-983-1000, www.Smith FuneralandCremation.com
---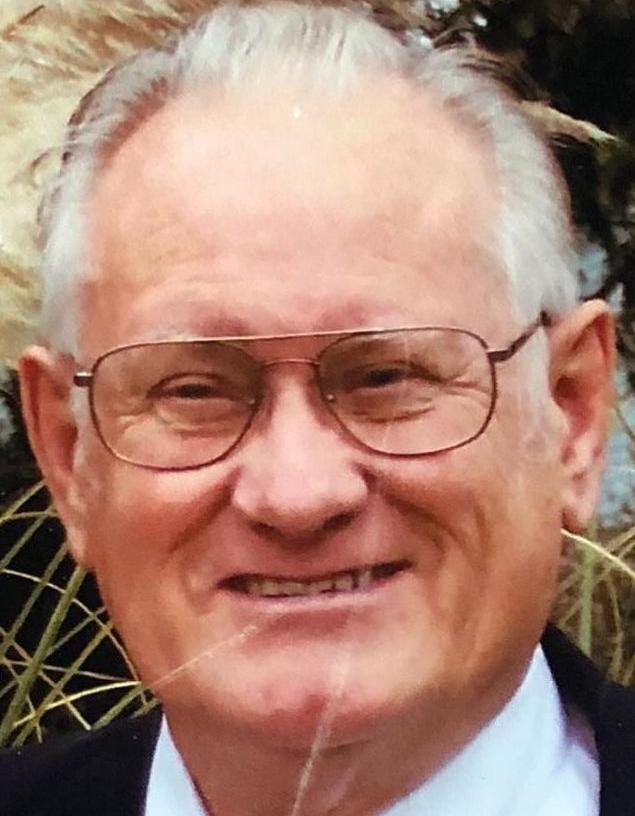 (Ret) MSgt Carroll Dean Enos, 86, went to his heavenly home on October 13, 2020. He was a devoted and loving husband, father, grandfather, great-grandfather, uncle, and friend. He was born in Savonburg, KS and resided in Greenback, TN. He was preceded in death by his first wife, Anne Monger Enos; his parents, Clarence & Ruby Enos; his siblings, June Mattson, Delores Twineham, and Clarence Enos, as well as his daughter-in-law, Laura Enos. He is survived by his loving wife of 17 years, Joyce Shields Enos; his children, Patricia Robbins and husband, David, of Friendsville; Carolyn Scoggins and husband, Terry, of Knoxville; and Brian Dean Enos of Maryville; Sam Orr and wife, Jackie; Donna Fowler; Sonya Wear and husband, Hook, all of Greenback; and Joy Irwin of Crossville. He also leaves to cherish his memory many grandchildren, great-grandchildren, nieces, nephews, friends, and church family. He served over 22 years in the US Air Force. He was a member of the First Cumberland Presbyterian Church Maryville where he served as an Elder and volunteered many hours to the church and the presbytery. He had many hobbies, including genealogy, gardening, and woodworking. Receiving of friends will be Saturday, October 17, 5pm — 7pm at Smith Trinity Chapel. Service immediately following with Rev. Ronnie Longmire officiating. Family and friends will assemble for graveside service and interment on Sunday at 3pm at Grandview Cemetery. In lieu of flowers, please make donations to: First Cumberland Presbyterian Church of Maryville. Smith Funeral & Cremation Service, Maryville, 865-983-1000, www.SmithFuneraland Cremation.com.
---
Wesley Ray Garland, age 77 of Maryville, passed away Friday, October 9, 2020 at Blount Memorial Hospital. Wesley was a member of Rocky Branch Church of God and Word of Deliverance Ministries. He was a car enthusiast who loved car shows and classic cars. He was a loving father, grandfather, great-grandfather and brother. Preceded in death by wife, Betty Ann Garland; parents, Herman and Mable Garland; sisters, Karen and Judy; brother, David. Survived by sons and daughters-in-law, Wesley R. Garland, Jr, Bobby Burns and Becky, George Hall and Tammy; daughter, Melissa Hardwick; 7 grandchildren; 5 great-grandchildren; brother and sister-in-law, Tim Garland and Jean; sisters and brother-in-law, Patsy Payne, Sandra Ritz and John; special friends, Ronnie Spradlin, Lee Sims and David Cathcart. Family will receive friends from 10:00 AM until 12:00 PM Sunday, October 18, 2020 at Smith Trinity Chapel. Graveside Service and Interment will be 1:00 PM at Prospect Baptist Church Cemetery with Rev. Tim Garland officiating. Smith Funeral & Cremation Service, Maryville, 865-983-1000, www.SmithFunera landCremation.com
---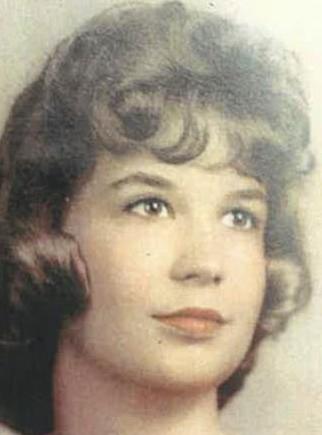 Doris Ella Lee, 76, passed away Friday, Dec. 13, 2019, at Tri-County Nursing Home, Trenton, FL. She was the second daughter born to the late Charlie Lee and Edna Rose Lee, of Wildwood Road, Maryville, TN, on Sept. 2, 1943. Doris graduated from Everett High School, Maryville, TN, class of 1962. She also graduated from Memphis College of Art, Memphis, TN, class of 1966. After college graduation she was offered a position as a commercial artist with Hallmark Cards of Kansas City, MO. When a chance to move back to Memphis came up, she went back to work at Cleo Wraps for several years. She also worked as a stained-glass designer, and mural artist before being accepted as the editorial page artist for the well-known Memphis paper, The Commercial Appeal. She worked ten years with the paper before suffering a stroke in 1994. She continued working until another stroke in 2006 forced her to take an early retirement. Doris loved living in Memphis, TN, and was sad when she had to leave in 2008 to live in the city of Gainesville, FL, while under the care of her sister. In 2016, health care issues required her to move into the Tri-County Nursing Home. Doris had a short marriage to Ken Howie, in Memphis, TN, which ended in divorce. She had no children. Preceding her in death were her parents and several siblings as follows: Eugene Lee, of Parkersburg, WV, Ivadene Lee Ricketts, of Louisville, TN, Arnold Lee, of Pigeon Forge, TN and Charles Lee, of Walland, TN. She is survived by one sister, Phyllis Ann Lee Spencer, of Chiefland, FL; nieces, Donna Kay Lee Sokoll, Lisa Lee, Janie Lee-Nash, April Renee' Spencer, Ashley Broberg, Shelby Broberg, Tesla Broberg and Samantha Autumn Nash; nephews, Jerry Latham, Arnold Lee Jr., Eric Lee Spencer, John Cody Sokoll, Sterling Broberg and Tucker Broberg. There are several cousins, living in Kentucky, as well. Doris had an interest in her family history, and was proud of the 8th great-granddaughter of Richard Henry Lee, a signer of the Declaration of Independence. Doris was also a descendant of William Rose, one of the first settlers of Jamestown, VA. Doris loved music, art and cats. In lieu of flowers, the family is requesting donations to your favorite no-kill animal shelter. A celebration of life will be held Saturday, Oct. 17, 2020, at 3 p.m., under the care of Grandview Cemetery, 2304 Tuckaleechee Pike, Maryville, TN.
---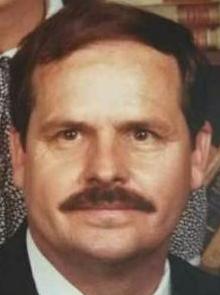 George Preston Smith Sr. 85, of Tampa, Florida passed away September 18, 2020. George was a proud son of God, husband, father, grandfather, pastor and friend to many. He loved serving the Lord, reading the bible and being in prayer on a daily basis. George spoke openly of the Lord and ensured those around him knew about Jesus and His love for us. He touched the lives of many people. He was a member of Sevier Heights Church in Alcoa, TN. George was a long time owner of West End Tire in Maryville, TN. So many people loved visiting with him there. George was an avid sports fan and thoroughly enjoyed attending games. George was preceded in death by his parents, Lura and Obern Smith. He is survived by his loving wife of 65 years, Eva Wright Smith; children, George Smith Jr. of Maryville, TN, Denise Griffith and her husband Billy of Seaford, DE, Andrea Potts and the late Patrick Potts of Shelby, NC, Christian Smith of Maryville, TN, and Dana Smith and her husband Brian Vinca of Tampa, FL. He was the Proud Papa to grandchildren, Matthew Smith, Andrew Smith, Vincent Lusardi, Jacob Larimore, Taylor Larimore, Tyler Wilson, Ashton Henry and Benjamin Queener II. George is also survived by his brothers, Roy and Ralph Smith. A Celebration of Life and Service will be held in Farmville, VA, at a later date. A notification of the future date, time, and location will be sent through newspapers, emails, and the funeral home.
---
Ann Cooley Spencer, age 87 passed away October 15, 2020 at home. Ann was a daughter, sister, wife, mother, grandmother, great-grandmother, a Nana and a friend. She will be missed by everyone that had contact with her. The family will meet privately to celebrate her life. www.mccammonammonsclick.com 865-982-6812