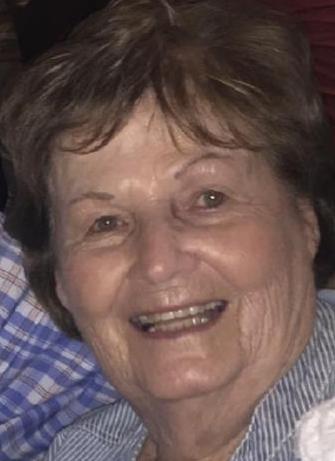 Nancy Sue Lambert Cate (Mimi) went to be with our Lord, Monday, October 19, 2020, at the age of 83. Nancy was born February 17, 1937. She was a lifelong resident of Maryville. She married the love of her life, Ben, on September 8, 1956 and the two raised four children in Maryville. Nancy and Ben were long time members of Broadway United Methodist Church, Maryville. Affectionately know as Mimi, Nancy was the most caring individual and friend. She loved to go to the beach, play bridge and Rummikub with her girlfriends, and connect with family and friends over Facebook and Facetime. Her greatest joy these past four months was rocking or Facetiming with her great granddaughter, Vada. Mimi loved to cook. Mimi was a cherished cook and made every holiday next level with her specialties. During the holidays her kitchen looked and smelled like a bakery. Special lights of her life were her four grandchildren, and she was head-over-heels about her great granddaughters, Elle and Vada. Mimi was one-of-a-kind and a true fighter at the end of her life. Nancy is preceded by her parents, Bessie Sue and J.B. Lambert; sister, Barbara Lambert Yunker; brother, Warren Dean Lambert (Tommy). She is survived by her loving husband of 64 years, Benjamin Leslie Cate; four children, Leslie Cate (Loretta), Sheree Cate King (Greg), Mark Cate (Diane), and Mike Cate; four grandchildren, Ashley Cate Vogel (Max), Lindsey Cate Salter (John), Emily Anne King, and Benjamin Gregory King; great-granddaughters, Elizabeth Jacqueline (Elle) Vogel, Vada June Vogel, and Penelope Cate Salter due in April 2021; she is also survived by her dear sisters, Betty Lambert Kerr and Sylvia Lambert Erwin; brothers-in-law, Jim Cate (Karen) and Sam Vaeth. Nancy will be forever missed by all of her family and many special friends. The family would like to thank the nurses and doctors at Fort Sanders Regional Hospital for her special care. The family and friends will gather for a graveside service at Grandview Cemetery, 2304 Tuckaleechee Pike, Maryville, Friday, October 23, 2020 at 1:00 PM and afterwards at the Grandview Pavilion. Please wear a mask and social distance. If you are not comfortable attending, we certainly understand and ask for your prayers during this time. In lieu of flowers, the family request memorial donations made to Broadway United Methodist Church, 309 East Broadway, Maryville, TN 37804 or a charity of your choice. www.mccammonammonsclick.com 865-982-6812
---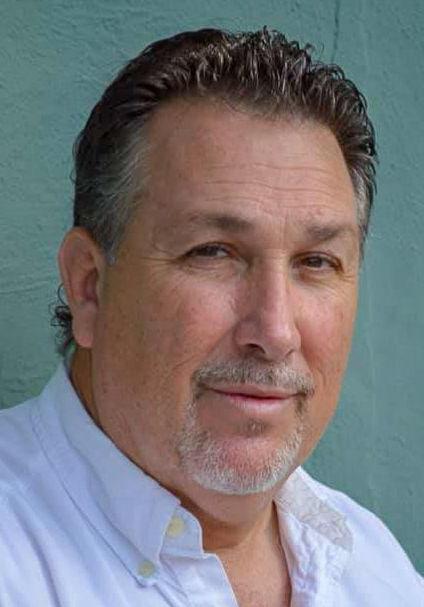 John Condrone, 59, passed away Tuesday, Oct. 20th after a month-long battle with COVID-19. A lifelong musician and songwriter, John's gift was music, and he shared it generously with the world. From countless workshops and performances to his years as a worship leader and his work as a DJ for weddings and parties across the Southeast, John spent every free minute filling the world with songs. Those who knew him at DENSO or Dollywood will remember him for his unstoppable work ethic as well as his uncanny ability to always put a smile on your face. Whether singing a silly song or having just told one of his delightfully corny jokes, John's joy and good nature were infectious. As an award-winning, Dove and Grammy-nominated songwriter, professional wrestler, children's book author, and more, John lived a fuller life in 59 years than many do in 90. John is survived by twin sons, Chandler and Chase; their mom, Karen; his significant other, Marie Owen; her daughters, Stephanie Owen and Ashley Cornwell (husband, Michael and daughters, Emerie, Avery, and Kylee); three brothers, Bruno (wife, Sharon), Butch (wife, Glenda), and Tim (wife Brenda); and many nieces and nephews. John was preceded in death by his father, Joseph; mother, Marie; and stepmother, Mona; as well as three brothers, Joe, Jimmy, and Billy; and is no doubt serenading them all now alongside his beloved corgi, Cherry Pie. As one of his many wonderful songs said, John truly left "a little love in the world" ...and a whole lot more after that. He will be sorely, sorely missed. In lieu of flowers, John's family has set up a GoFundMe to cover expenses and help memorialize John's legacy. Smith Funeral & Cremation Service, Maryville, 865-983-1000, www.SmithFunerlandCremation.com.
---
Bill J. Delozier, 88, of Seymour, died Oct. 20, 2020. Survived by sons, Mike (Mary Anne) Delozier, Kim (Donna) Delozier; grandchildren, John Delozier, BJ (LeTisha) Delozier, Carrie (Bryan) Creswell, Travis (Elaina) Delozier; great grandchildren, Baylor and Turner Creswell, Duke and Fox Delozier, Ashlyn, Shiloh and Titus Delozier; brothers in law and sisters in law, Don and Margaret Duncan, David and Ellen Rogers, Reece Sexton and Shirl Rogers; and special friend and caregiver, Mildred Williams. Graveside service 11 a.m. Friday at Knob Creek Cemetery. Online condolences www.atchleyfuneralhome.com.
---
Margaret Selvidge Dotson, 86, passed away peacefully at her home on Wednesday, October 21, 2020, with her family by her side. Mrs. Dotson was an elementary school teacher in Blount County for 20 years. She loved playing the organ and served for many years as the organist for Oak Street Baptist Church in Maryville, TN and Mountain View Methodist Church in Knoxville, TN. She loved her family and adored her grandchildren and great grandchildren. Mrs. Dotson was preceded in death by her parents, Lewis Edward Selvidge and Merle Ferguson Selvidge and her sister, Wilma Faye Selvidge Persinger of Las Vegas, NV. She is survived by her husband of 66 years, James Arlie Dotson, daughters Teresa A. Lees (Nicholas) of Fairhope, AL and Susan G. Chapman (Jim) of Maryville, TN, and sister Peggy Louise Scott (George). She is also survived by three grandchildren, Robert A. Finger of Tucson, AZ, Rebekah Chapman Santos (Garrett) of Maryville, TN, and Sarah Chapman Lunsford (Jesse) of Maryville, TN, and two great grandchildren, Isabelle Grace Lunsford and Bekett Erin Santos. The family will receive friends from 6:00-8:00 PM on Friday, October 23, 2020 at McCammon-Ammons-Click Funeral Home. A procession will leave the funeral home at 9:30 AM on Saturday, October 24, 2020 with a graveside service beginning at 10:00 AM. at Clarks Grove Cemetery. www.mccammonammonsclick.com 865-982-6812
---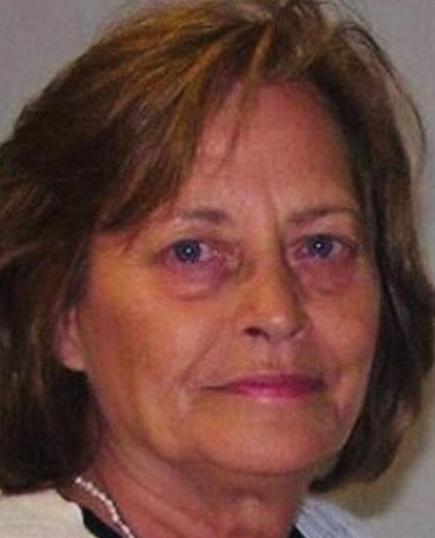 Evelyn Gayle Fields Hill, 73, our beloved mother and grandmother, passed away Wednesday, October 21, 2020, at UT Medical Center. Gayle was born at home in Anderson Hollow in Monroe County near the Little Tennessee River. She was the seventh of twelve children born to Lee Otis Fields, Sr. and Willie Mae Anderson Fields. Preceded in death by the love of her life her husband of 44 years Mayford Hill, her parents, an infant sister, brothers Lee Otis "Junior" Fields, and Jim Fields, sister Florence Irene "Pat" Fields, sisters-in-law Sue Fields and Beverly Fields, and nephews Chris Anderson and Kenny Fields. Gayle is survived by: sons and daughters-in-law Dewayne and Wendy Hill and Rick and Robin Hill, grandchildren Emily Hill, Olivia Hill, Megan Hill, Caroline Hill, Seth Hill and Jaziah Hill; siblings Jane Tyler (John), Andy Fields, Curtis Fields, Sr., Peggy Brewer (Randy), Febia Fields, Jarvis Fields, sister-in-law Rose Fields and too many nieces, nephews, cousins and in-laws to count. To honor Mother's request, private services are planned. Friends may pay their respects from 1-4 pm on Saturday October 24th at Smith Chapel. Smith Funeral and Cremation Service, Maryville, 865-983-1000, www.SmithFuneralandCremation.com.
---
William H. Lawson (Bill), age 84 of Maryville, passed away Saturday, March 28, 2020. Bill retired from Blount Memorial Hospital after 34 years. He was a member of Grandview Baptist Church for over 56 years. Preceded in death by his parents, Henry and Iva Lawson; brothers, Norman and Phillip Lawson. Survived by his wife of 59 years, Phyllis Lawson; son, William Todd Lawson (Lisa); daughter, Mary Jane Anderson (Joe); grandchildren, Reid G. Walker (Lauren), Joseph T. Anderson; great-grandchild, Caroline Grace Anderson; brother, Gerald Lawson (Rhonda) of Chattanooga. In lieu of flowers, donations may be made to Grandview Baptist Church, 2208 Tuckaleechee Pike, Maryville, TN 37803. A Celebration of Life will be held at 4:00 PM Sunday, October 25, 2020 at Grandview Baptist Church with Rev. Chris Pass officiating. Masks will be required for those in attendance. Smith Funeral & Cremation Service, Maryville, 865-983-1000, www.SmithFuneralandCremation.com
---
Bryan Keith Ledbetter went to his heavenly home, where he is now healed and can see on October 21, 2020. Graduated from Heritage High School 1989. He was a lifelong member of the Nazarene Church and received a distinguished award from the church. Preceded in death by grandparents, Roy and Ada Ledbetter; Issac "Ike" and Mattie Stevens. Survived by parents, James and Lillian Doris Ledbetter; sister, Sarah Ledbetter; aunt, Wanda Sakalla and "NA Head"; several uncles and aunts; special family friend, Mark Zellner. Graveside and interment 1:00 PM Saturday at Zion's Chapel Cemetery Pastor Raymond Couey officiating. The family will receive friends from 5:00 PM until 7:00 PM Friday at Miller Funeral Home, Maryville.www.millerfuneralhome.org
---
Samuel "Sam" J. Lyle of Boyd's Creek TN went to be with his Lord on October 15, 2020, after a courageous five-year battle with cancer. He passed peacefully while hospitalized at Mayo Clinic in Rochester, MN with his brother-in-law (John Plummer) and nephew (Paul Plummer) at his side. Sam was the son of Joe and Pauline Lyle, born on May 17, 1949. He was a graduate of Jonesville High School (Jonesville, VA), the University of Tennessee and the University of Georgia College of Veterinary Medicine. In 1977 he established Seymour Veterinary Clinic where he faithfully served the large and small animal veterinary needs of Seymour and the surrounding counties for 38 years before selling the practice in late 2016. Through those years he mentored countless numbers of individuals interested in veterinary medicine, including both his nephew (Paul Plummer) and niece (Amy Plummer Weatherly) both of whom currently practice veterinary medicine. His honest care and compassion for the patients and clients he served was inspiring and his legacy in the Seymour community continues in those clients he loved so much. After retirement, Sam enjoyed farming with his brother-in-law John, working with the Friends of Seymour Library on recording the history of Boyd's Creek, and participating in events at Seymour United Methodist Church. Sam was preceded in death by his parents, Joe and Pauline Lyle; and sister, Maxine Lyle Plummer. He is survived by his uncle, Jim Lyle; nephew, Paul Plummer and family (wife Cassi and children McKindry, Roland Joseph, Caleb, Josiah and Micaiah); niece, Amy Plummer Weatherly and husband Chris; and brother-in-law, John Plummer and his long-time love, Kay Wilde. Those wishing to make a memorial donation are encouraged to make those to either Seymour United Methodist Church, 107 Simmons Rd, Seymour, TN 3786, (865) 573-9711 or Friends of the Seymour Library, 137 W. Macon Lane, Seymour, TN 37865, (865)-573-0728. Services are private due to COVID-19 precautions, however a public celebration of life will be planned and announced for some time in 2021. Sam is interred at Shiloh Memorial Cemetery in Pigeon Forge, Tennessee. Online condolences may be made at www.atchleyfuneralhome.com.
---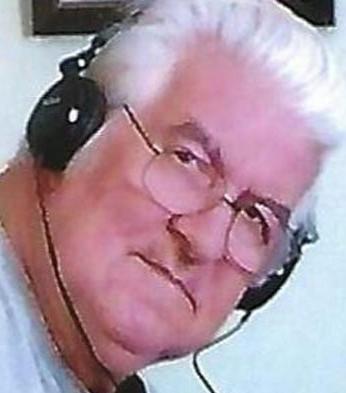 Robert "Poor Boy" Payne, 81 of Maryville, TN went to be with his Heavenly Father Tuesday, October 20, 2020. He was a loving husband, father, stepfather, grandfather, and friend to many. Preceded in death by his parents, Robert and Elizabeth Payne; brother, James Payne and uncle Beecher Finger. Bobby was a very well known as a talented guitarist and for his love of music. He retired with 38 years of service from Alcoa Aluminum Company. He is survived by his wife and best friend of 42 years, Donna Payne; daughter, Susan Payne; sons and daughter in law, Edward Payne and Andrew and Laura Payne; stepsons and wives, Anthony and Tammy Payne and Marcus and Tiffany Payne; grandchildren, Corey, Caleb, Ethan, Elli and Elias; nieces, Cindi Simmons and Jamie Latham; sister in law, Phyllis Payne There will be a gathering at Robert and Donna's home 2:00 PM Sunday, October 25, 2020, for family and friends in lieu of a formal service with James Teffeteller presiding. Arrangements by Miller Funeral Home, Maryville.www.millerfuneralhome.org