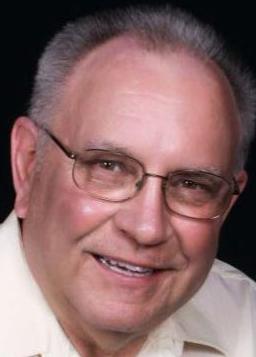 Dennis Todd "Denny" Amentastro, 71, passed away peacefully at home on September 7, 2020, after a courageous battle with esophageal cancer. Born on August 1, 1949, in Brooklyn, NY, Denny served in the U.S. Air Force for 24 years, retiring as a Master Sergeant. He is survived by his beloved wife Ruth Ann; Daughter Monica (Mike) Hubbard; Stepson Clay Reeves; Grandchildren Cody Mitchell and Jamie Mitchell; Sister Sue Barber; Brother Joe (Nancy) Amentastro; Nephews Jeremy (Tina) Barber and Tom (Michele) Barber; and devoted diva dog Maggie. The family extends their deepest thanks to the staffs of Blount Memorial Hospital, BMH Home Health Care, and BMH Hospice and Palliative Care. Due to current pandemic guidelines, no services will be held at this time. A Celebration of Denny's Life will occur at a later date. In lieu of flowers, please treat others with kindness and respect. Arrangements by Cremation By Grandview; www.CremationByGrandview.com, 865-738-0244
---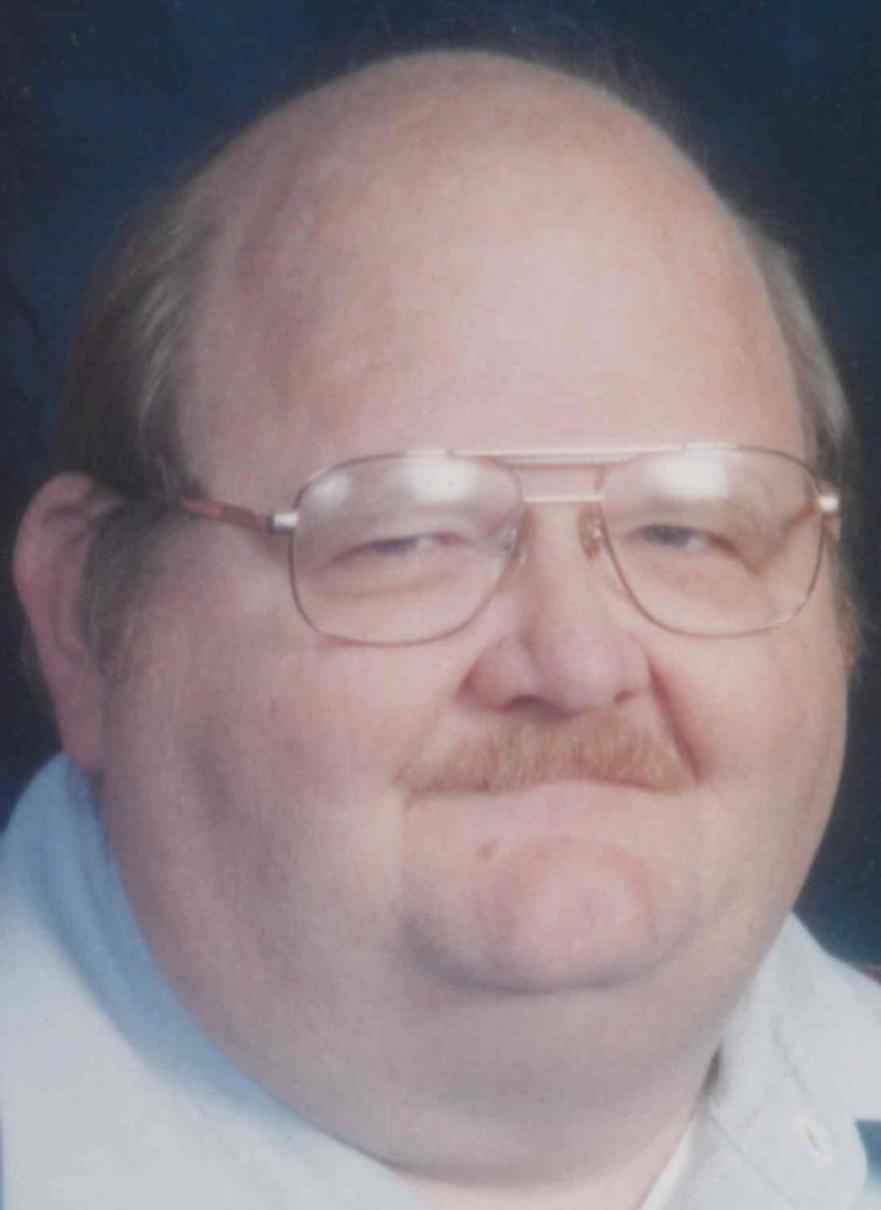 Darrell Edward "Bear" Dixon, age 64, went home to be with his Lord and Savior on Wednesday, September 9, 2020, after a brief illness. He was a devoted husband and father. He loved his family and church family dearly. He never met a stranger. Preceded in death by his parents, George and Winnell; brother, Mike. Survivors are his wife of 41 years, Becky; son and daughter-in-law, Brad and Nicole; grandson, Elijah; granddaughter, Zoey Jane; brother, Ricky; sisters, Tammy Whitehead, Christie Sarten; several aunts, uncles, nieces and nephews. It was his wishes to be cremated. A celebration of life will be announced at a later date. www.mccammonammonsclick.com 865-982-6812
---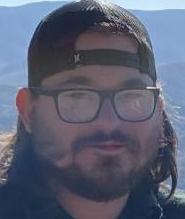 Gregory Raylee Downey, age 28 of Maryville entered into the presence of his Lord and Savior Jesus Christ on Wednesday, September 9. He was a devoted husband, father, son, brother, and friend. Raylee was a well known and loved car salesman in Blount County, earning recognition in the Daily Times 2019 Readers Choice Edition. He was a 2010 graduate of Greenback High School. He is preceded in death by his grandfather George Downey and grandmother Virginia Patty. Survivors include his wife of eight years, Kelli (Reagan) Downey and son, Rhett Downey, parents, Jeffrey and Tina Patty, brother, Levi Patty, father-in-law, Larry Reagan, mother-in-law, Frances Reagan, brother and sister-in-law, Marcus and Jayne Reagan, niece, Averi Reagan, nephew, Scott Reagan, grandmother, Margaret Downey, grandfather, John Patty, dogs, Ensley and Zeb, and many aunts, uncles, cousins, and friends. Funeral service 3:00 PM at the Marble Hill Pavilion adjacent to Marble Hill Cemetery with Rev. Toby Downey officiating. Graveside and interment will immediately follow the funeral service at Marble Hill Cemetery. The family will receive friends from 1:00 PM to 3:00 PM Sunday at the Marble Hill Pavilion. Arrangements by Miller Funeral Home, Maryville (865) 982-6041, www.millerfuneralhome.org
---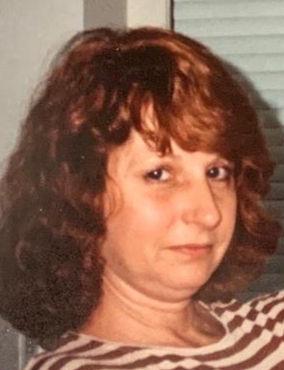 Vicky Lynn Frazier, 71 of Walland, Tennessee, passed away early Monday morning September 7, 2020, at her home. She was born on February 2, 1949, in Salyersville, Kentucky to parents Ford and Irene Salyer. Vicky attended primary school there in Salyersville and later received her nursing degrees from Sinclair Community College and Southern State College in Ohio. She was a dedicated Director of Nursing and a Manager for the TN department of Health where she was focused on geriatrics and patient care. Along with a strong work ethic, she had a passion for gardening, painting, crafts and UK basketball but her greatest love was spending time with her family and pets. She lived for her children and grand children and was often either traveling to visit or on the phone with them. Vicky is survived by her three children, Brian Minix and spouse Michelle, Michelle Minix-Rimmer and spouse Buddy and Duane Minix-Gray and spouse Scott and her six grand children, Kyle, Austin and Brandon Minix along with Cody, Cameron and Cayla Rimmer. She is also survived by a sister and brother. According to Vicky's wishes, only a small family gathering will be held. The family would like to thank anyone who helped care for her and kept her in their thoughts and prayers.
---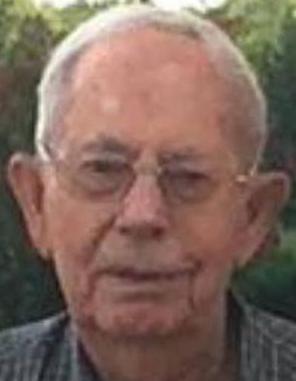 Floyd Robert Meiller, 98, of Alcoa, went to be with our Lord and Savior, Jesus Christ on Tuesday, Sept 8, 2020. He was born in Pecatonica, Illinois, September 16, 1921, but was raised in Blount County TN and graduated from Everett High School. Floyd joined the Army in 1942, serving during WWII. He worked at the Alcoa Aluminum of America for 32 years, retiring in 1983, and was a 25 Year Club member. As a young man, Floyd worked for Metropolitan Life Insurance Company, Walker's Supply Company, and owned and operated Robert's Grocery, a community store on McGinley Street, Maryville. He was a faithful member of Alcoa First United Methodist Church where he could always be seen carrying purchases to cars during their fund-raising events for Habitat for Humanity. He and his late wife, Juanita, loved to travel with friends, both by car and in their motor homes, visiting 48 US states, and Canada and Mexico. They also enjoyed 17 cruises and living in Venice, Florida during the winter months for many years. His hobbies were photography, metal detecting, and working around his house, always staying active. When metal detecting, special finds were a UT class ring and an Olympic Medal ring, both of which he was able to return to their owners. Floyd was preceded in death by his wife of 77 years, Juanita C. Meiller and son, Eddie W. Meiller, and two sisters-in-law, Evelyn C. Presley and Joyce Bogart. He is survived by his daughter, Sue Marston of Maryville, granddaughters Kristin Tapner, Alcoa, and Melissa (Dennis) Belandres, Maryville, and four great grandchildren, Ryan Van Winkle, Milan, Italy, Matthew Van Winkle and Peyton Tapner, Alcoa, and Ben Belandres, Maryville, sister-in-law and brother-in-law, Betty Fayet and Ed Fayette, Columbia, South Carolina, and many much loved nieces, nephews and very special friends. Our sincere thanks to the staff at Brookdale Assisted Living for their loving kindness, care and support the last few months. In lieu of flowers, please consider a donation to Habitat for Humanity International, 322 W. Lamar Street, America's, GA 31709-3543 or Alcoa First United Methodist Church, 617 Gilbert Street, Alcoa, TN 37701 in his memory. Family and friends will meet Sunday, September 13, at 3:00 p.m. at Grandview Mausoleum Chapel with the Rev. Todd Chancey and Rev. Joe Green officiating with entombment to follow. Friends and family may call at their convenience Friday, September 11, and Saturday, September 12, from 8:00 a.m. — 4:00 p.m. and Sunday, September 13, 8:00 a.m.-1:00 p.m. at Smith Funeral & Cremation Service. Please observe COVID19 guidelines of social distancing and wearing masks. Smith Funeral & Cremation Service, Maryville, 865-983-1000, www.SmithFuneralandCremation.com.
---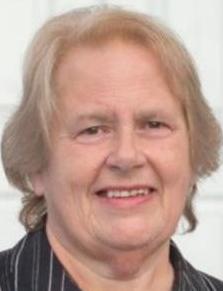 On Wednesday, September 9, 2020, Linda Faye (Williams) Randolph, age 71, finished her long fight against Alzheimer's and experienced a heavenly healing. Born on December 12, 1948, in Robbinsville, North Carolina, Linda experienced a bountiful life full of love with her husband of 54 years, Creed Randolph; her sons Kevin, Brent and Gregg and their spouses; and her 8 grandchildren. Linda was reunited in heaven with her parents Allen and Edna Williams, and she is survived by her brother, Marvin Williams. Linda's kind and generous spirit was a source of encouraging words, countless smiles, and a trademark wink experienced by all who knew her. Linda truly embodied the Proverbs 31 woman and greatly impacted the lives of many people through years of service as a Sunday school teacher, church secretary and pianist, and children's ministry director. She created multiple legacies through her love of music, faith in God, and a passion for the story of Christmas. Her love for Christmas stands as the foundation for many family traditions that will continue to be observed in her honor. Please join the family for a celebration of Linda's life at Springview Baptist Church (4220 US-411 S, Maryville, TN) on Saturday, September 12 with the family receiving friends from 1:00-2:30. The celebration service will then take place at 2:30 at the church followed by a short graveside service at Grandview Cemetery in Maryville. For those who would like to send flowers, the family recommends Flower Shop, Inc. in Maryville (865-981-4222). Smith Funeral & Cremation Service, Maryville, 865-983-1000, www.SmithFuneralandCremation.com.
---
Jonah Reid Simerly, infant son of Brandon and Crystal Simerly, of Virginia and formerly of Maryville, passed away Sept. 2. Family includes grandparents, Karrie and Kevin Stewart, of Alabama, Michael and Candy Fagg and Crystal Evans; great-grandparents, Carl and Sue Fagg and Tina and the late Jim Pack; and great-great-grandparents, Kenneth and Imogene Tuck, all of Maryville. Receiving of friends will be held from 1-2 p.m. Saturday, Sept. 12, with the Celebration of Life at 2 p.m. at Hopewell Baptist Church, with the Rev. Bill Dixon officiating. Masks are encouraged.
---
Jo Ann Wood, age 77, passed away September 9, 2020, at University of Tennessee Medical Center. She was born and spent most of her life in Florida, where she spent most of her life before moving to her second home, Tennessee. She was a contractor until she retired. She is preceded in death by her parents, Ruric and Martha Orrell. She is survived by her partner, Bridget Teague; sister, Julia Morford; nephews, Lee Clouser and Wes Strider; great-niece, Katie Clouser. All of Jo Ann's friends are welcome to attend the Memorial Service, 9:00 AM Saturday at McCammon-Ammons-Click Funeral Home. www.mccammonammonsclick.com 865-982-6812