Drusilla Baker 86 of Maryville passed away Saturday August 1, 2020. She was preceded in death by her Husband: Tommy Baker, Children: Sharon Hunt, and Steven Baker, Parents: Hyldrad and Lola Rich Baker, Brothers: Bud Stinnett, and Jim Stinnett. She is survived by her Children: Wayne Baker, and Deborah Frye, Sister: Barbra Dvorak, Brother: John Stinnett, Five Grandchildren, Seven Great Grandchildren. Funeral services will be held at 7:00 P.M. Wednesday August 5, 2020 at Memorial Funeral Home 1102 Big Springs Road Maryville, TN 37801 with Rev. Wayne Baker officiating. The family and friends will meet at 1:00 P.M. Thursday August 6, 2020 at Laurel Bank Cemetery for a Graveside service. The family will receive friends from 5:00 P.M. to 7:00 P.M. Wednesday at the Funeral Home. Condolences may be made at www.maryvillememorialfuneralhome.com.
---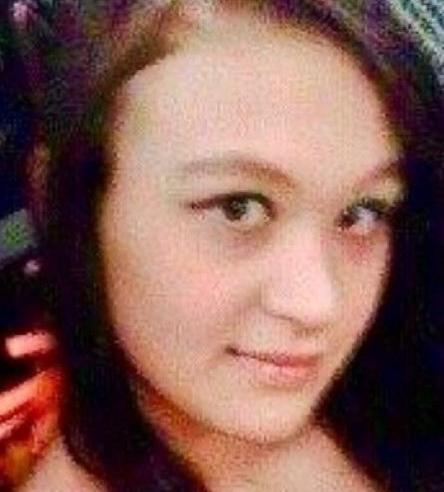 Elizabeth Michelle Farwell, 25, passed away on July 16, 2020, in Memphis, TN. She attended Heritage High School in Blount County. In Memphis, she was a student at Gateway and attended Audubon Park Baptist Church, where she acted in plays and played basketball. She enjoyed going to Lady Tiger basketball games with her Papa at the University of Memphis Field House. Elizabeth was an avid animal lover and belonged to cat rescue groups and animal rights organizations. Family and friends miss her greatly. Elizabeth's mother, Catina Harris, precedes her in death. Survivors include her father and stepmother, Shane and Stephanie Farwell, Memphis; grandparents, Ernest and Judy Lancaster, Townsend, TN; brother, Micheal Harris, Billings, Montana; sisters, Isabella Farwell, Memphis, Caitlin and Breanna Harris, Houston, Texas. Due to the pandemic, the family will hold a memorial at a later date.
---
Don Thomas Godwin (Tommy), age 59, departed this life on July 31, 2020. He was preceded in death by Mom: Mary Joe Godwin, and in laws: Aaron and Shirley Rosson. He leaves behind his wife of 40 years: Bonnie Rosson Godwin, beloved Son and Daughter in law: Bradley and Bethany Godwin, Step Granddaughter: Payton Penland and his precious Granddaughter: Brooklyn Hope Godwin, papaw will always love you. He is survived by his dad Don T. Godwin Sr. Sisters and Brothers in law: Donna and Mark Wright, Elizabeth Godwin, Robyn and Tim Raley, Nephew: Justin Wright, 2 Aunts, 3 Uncles, in laws: Barbara Wishman, Betty and Mark Whitley, and Bobbie and Joey Johnson, many nieces, nephews, and Coworkers. (Boss) Jack and Dee Redman, Special friends: Dwight Price, Daniel and Casey McDonald, Steve and Whitney Reiners, Mike Pemberton, and many more. Funeral services will be held 7:00 P.M. Tuesday August 4, 2020 at Memorial Funeral Home: 1102 Big Springs Road, Maryville, TN 37801, with Rev. Ronnie Dotson officiating. The family will receive friends 5:00 P.M. to 7:00 P.M. Tuesday at the funeral home. Tommy will be cremated following the following day. In lieu of flowers the family request donations be made to the family to set up a trust for his granddaughter Brooklyn Hope Godwin. Condolences may be made at www.maryvillememorialfuneralhome.com.
---
Pamela E. Gregory went home to be with Jesus July 24, 2020. She will join her beloved son, Johnny Gregory and husband, Michael Gregory. She was preceded in death by her precious "momma", Francis "Tootie" Boring. She leaves behind her grandson, John Issac Gregory. She will be sadly missed by her mother, sisters, brothers, aunts, uncles, nieces, nephews and cousins. She loved God, animals and all the children she cared for throughout her life. A memorial service will follow at a later date at Friendship Baptist Church. McCammon-Ammons-Click Funeral is in charge. www.mccammonammonsclick.com
---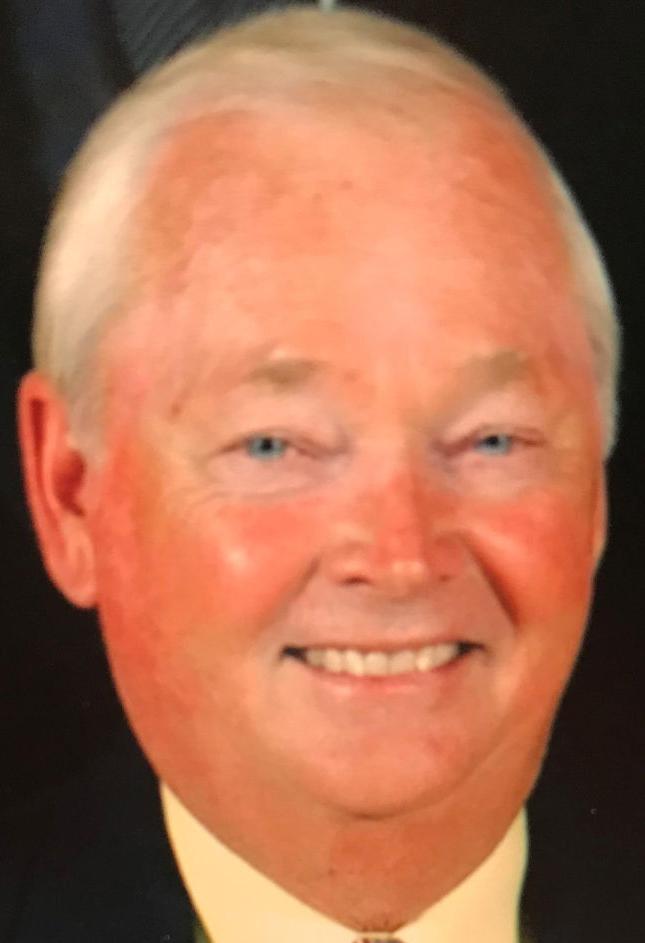 Johnny Dale Harkleroad Sr., born in Hamilton, Ohio, on November 8th, 1950, passed away on Wednesday, July 8th, at 69 years of age. He is survived by his wife, Rose; his daughter, Jennifer Epperson; his son, Johnny Dale Harkleroad Jr.; their spouses, Eric Epperson and Kristi Harkleroad; and his three grandchildren. He was a loving husband, father and grandfather with a big heart who would have done anything for his family. He worked his way up in the boating industry to become the Vice President of a successful boat company and later became an entrepreneur and ran his own trucking company. He had a bigger-than-life personality and was always looking forward to the next great adventure. He loved traveling with his family, playing golf, and family game and movie nights. He was extremely hard working, tenacious, and generous; it made him smile to help others. He was patient, kind, and the best father a girl could ask for; no matter what happened, he was always there for his family. His boisterous personality and enthusiasm for life will be deeply missed. Until we meet again, daddy, at the next great "Griswold family vacation" (in Alaska).
---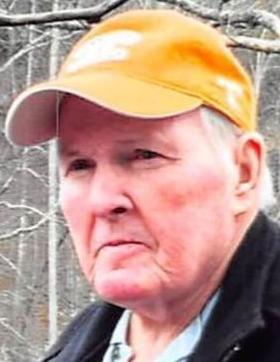 Jerry Lee Masingo, age 73 passed away Saturday, August 1st, 2020 at Blount Memorial Hospital after an eight-year battle with Multiple Myeloma. Jerry served many positions at Greenback High School including math teacher, coach, athletic director, and administrator for 52 years. He served as Greenback's representative on the Loudon County Commission. He was an alumnus of Greenback School and The University of Tennessee. He always looked forward to the new school season and was especially thrilled when a former student, basketball player, or football player stopped for a visit. You could always find Jerry under the lights at Greenback on Friday night football games. He was an avid supporter of U.T. and was a season pass holder for women and men's basketball and football until his health failed. Jerry was preceded in death by his parents, Lewis and Roxie Masingo; in-laws: Joe and Ada Guider, Ralph and Jean Guider, Ben and Reba Finger, Edward Gregory, Reece Lynn, Charles and Joyce Guider, and Mary Ruth Guider. He is survived by his wife of 52 years, Phyllis Guider Masingo; daughters, Melissa (Brian) Ownsby, Angela (Ang) Lawrence; grandchildren, Amanda (Nathan) Wampler, Emily Miller, Marlee and Bryson Ownsby; brother, Lewis (Susan) Masingo, Jr.; in-laws, Pat Guider, Edith Gregory Lynn, Jimmy Guider, Mary Jo (Dickie) Woods; and many nieces and nephews. He leaves a large work family behind that he loved dearly with the Greenback Staff with whom he served throughout his career. Because Jerry was acutely aware of the danger of CoVID-19 to people with low resistance, we will honor him with social distancing at a graveside service for his family and friends at Pine Grove Cemetery in Greenback, TN on Tuesday at 11:00 AM. In lieu of flowers, please consider making a donation to Greenback Public School earmarked for the Jerry Masingo's Math Scholarship for Greenback High School Students. Greenback Public School, 6945 Morganton Road, Greenback, TN 37742. Smith Funeral & Cremation Service, Maryville, 865-983-1000, www.SmithFuneralandCremation.com
---
Marvin Clarence Ogle, age 98, died August 1, 2020 at Fairpark Rehabilitation Center. He was preceded in death by his wife, Mable Hill Reese Ogle; mother, Eliza A. Ogle; brother Ronald A. Ogle; nephew, Ronald A. Ogle II; niece Kelly Ogle; daughter-in-law, Sherry Ogle; granddaughter-in-law, Cheryl Ogle. He is survived by his son, Marvin C. Ogle, Jr.; grandsons: Marvin C. Ogle III, and Michael Ogle; great-grandsons: Parker Ogle and Carson Ogle; and sister-in-law, Linda Ogle. Marvin was a World War II veteran having served with the 7th Armored Division, 48th Armored Infantry Battalion in France, Holland and the Battle of the Bulge. Interment will be at 3:00 PM on Tuesday, August 4th, 2020 at Pleasant Grove Baptist Church Cemetery with Rev. Greg Long officiating. Smith Funeral & Cremation Service, Maryville, 865-983-1000, www.SmithFuneralandCremation.com