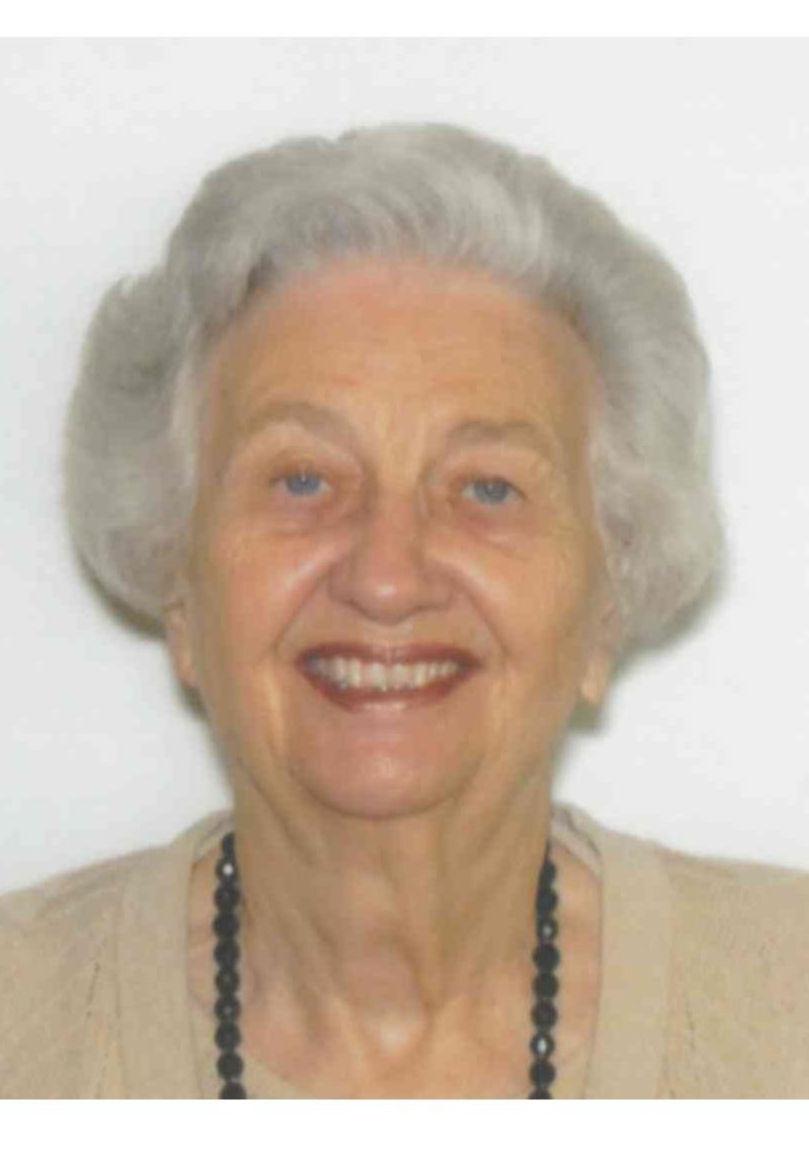 Mazel Parsons Andrews, 95, of Maryville, Tennessee, formerly of Knoxville, Tennessee, passed away peacefully on December 11, 2020, due to complications of old age. Mazel grew up in Mt. Gilead, a small town in North Carolina. After graduation from the high school in Mt. Gilead, she attended The University of North Carolina at Greensboro (named the University of North Carolina Women's College at that time) and graduated in 1946. After college she taught science and home economics in Fayetteville, North Carolina. In 1948 she married her husband, Thomas Boone Andrews, Jr., and moved with him to Knoxville, Tennessee, where he was to be employed with TVA as an engineer. Mazel began a job teaching science and home economics at Park Junior High School. In 1951 she left teaching to raise her daughters. Once her children were in school, Mazel went back to school at the University of Tennessee and got her degree in library science. She was school librarian at Bearden Middle School for 14 years. Mazel and Tom were members of Church Street United Methodist Church and active members in the Murphy Builders Sunday School Class and made many close friends there. After Tom's death and her retirement from teaching, Mazel was a volunteer church librarian and chairman of the church history committee for 2 years. She also was a volunteer librarian at Knoxville Children's Hospital. Upon moving into a house in the Buckingham Village in Shannondale of Knoxville, she organized a library at Buckingham and later organized a library at Shannondale Retirement Center. Mazel was a member of the Knoxville Symphony League and the Guild of the Knoxville Museum of Art. She was a member of the Sequoyah Garden Club and served as president for 2 years. She was also active in The Friends of the Library. Through the years Mazel enjoyed several bridge clubs with numerous friends. She enjoyed travel and visited several countries and most of the states. She and some of her travel companions were often called "the Holy Eight" as they were members of Church Street United Methodist. She was also active in the Knoxville Embroidery Guild, creating many beautiful items. Mazel was preceded in death by her husband, Thomas B. Andrews, Jr.; her parents William Clifton and Myrtle Boyd Parsons; her sister, Eleanor Parsons Panetti, and her niece, Marguerite Panetti. She is survived by her daughter, Fae Burkhart and her husband Patrick Burkhart of Maryville, TN, and her daughter, Mary Sue Andrews and her husband Robert Markisello of Mt. Pleasant, SC; 3 grandchildren, Sarah Burkhart-Perkins and her husband, Brent Perkins of Chattanooga, TN, and Tom Burkhart and Jessica Burkhart who both live in Boulder, Colorado; and 2 sisters, Myrtle Ray Parsons Blake of Asheville, NC, and Arlene Parsons Whitley of Midland, NC. The family would like to express their sincere appreciation and gratitude to the staff and administration of Shannondale of Maryville for the excellent care and concern for Mazel during her seven years with them. No services will be held at this time due to the Covid pandemic. Mazel is to be interred at a later date in Sharon Cemetery in Mt. Gilead, NC next to her husband. In lieu of flowers, memorials may be made to the Library or the History Committee at Church Street United Methodist Church (Church Street UMC, 900 Henley Street, Knoxville, TN 37902) or to the Knoxville Public Library Foundation, 500 W. Church Avenue, Knoxville, TN 37902. www.mccammonammonsclick.com
---
Wayne Clifford Cooper, age 83, passed away Nov. 30, 2020, at Blount Memorial Hospital. He was blessed with a talent to play lead guitar, by ear, at a young age. He also sung tenor traveling around to churches for many years singing with The Cooper Family. Then in later years his daughter and son-in-law. He is preceded in death by parents, Bob and Prudie Cooper; brother, Bobby Cooper; sister, Juanita Shoffner. Survivors include daughter and son-in-law, Sharon and Ronnie Carter; sons, Gary and Clifford Cooper; and many grandchildren. Due to COVID, family will be having a service at a later time.
---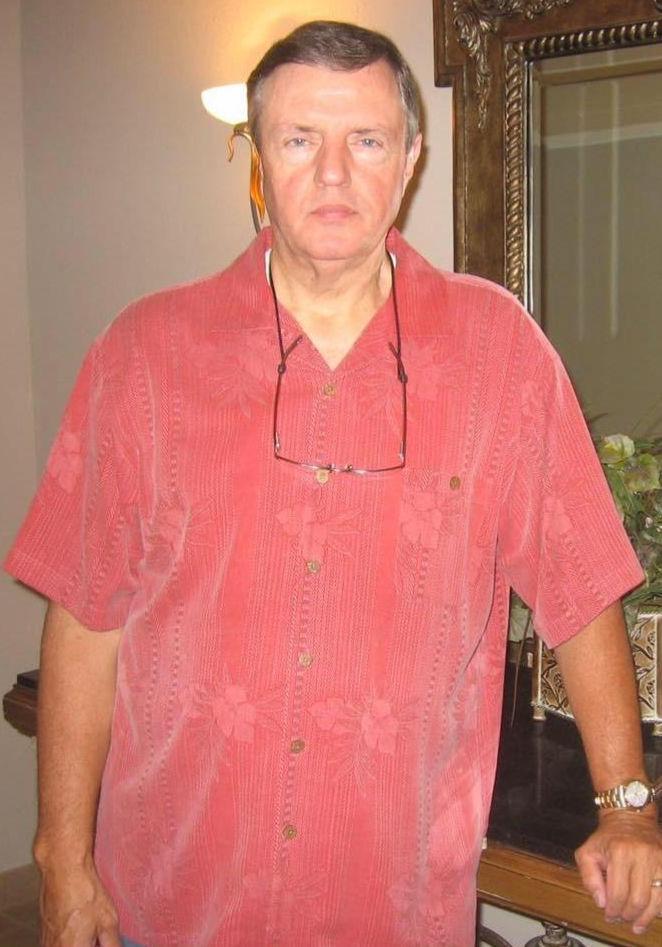 Phillip "Randy" Craig, 71 of Maryville, entered his eternal home on December 12, 2020. He enjoyed music and playing the piano and loved his grandkids. He graduated from FT Wheels High School, and Life Chiropractic College. He served his country as a Marine and spent 9 months on the USS Independence during Vietnam. He was preceded in death by parents: Edward and Frances Moody Craig. He is survived by his wife of 48 years: Deborah Craig, children: Joshua Craig (Michelle), Matthew Craig (Paige), and Jonathan Craig, loving grandchildren: Ethan, Rachel, Caleb, Michael, Shelby Jo, and Knox. Graveside funeral services will be held 10:00 A.M. Tuesday December 15, 2020 at Unitia Cemetery with Pastor Brad Bryant officiating. Memorial Funeral Home is in charge of arrangements. Condolences may be made at www.maryvillememorialfuneralhome.com.
---
Ryan, Kerma Lavonne, 86, of Loudon, died on Dec. 12, 2020. The family will hold a private service at a later date. Smith Funeral & Cremation Service 865-983-1000 www.smithlifeandlegacy.com.
---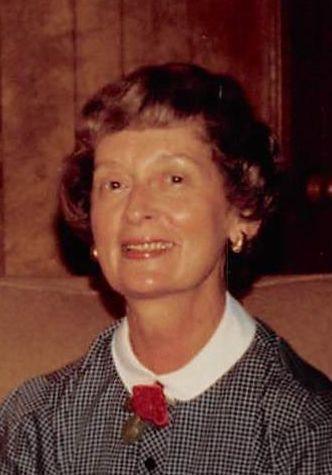 Carolyn Hunley DeWitt Hunter was born February 13, 1924 and passed away December 10, 2020. She was born and educated in South Louisiana. Carolyn enjoyed playing bridge, reading, gardening, and traveling the world. She was Chaplain of the Lady Washington DAR. Preceded in death by: husband, Joseph Eugene DeWitt, father of her 5 children; husband, Howard Ray Hunter, loving step-dad to the children; son, Col. David P. DeWitt, USAF; granddaughter, Jenny R. Ebersole; daughters-in-law, Melanie M. DeWitt and Rhonda M. DeWitt. Survived by: children and spouses, Dr. Gene DeWitt (Leigh Ann), Mary Ebersole (Jerry), John DeWitt; daughter-in-law, Laurie DeWitt; and Anne Groholski (Ronnie); 10 grandchildren and 7 great-grandchildren. Carolyn requested that you please consider a donation to Second Harvest Food Bank, 136 Harvest Ln, Maryville, TN 37801, Smoky Mountain Animal Care Foundation, 233 Currie Ave, Maryville, TN 37804, or the Empty Pantry Fund, 307 East Harper, Maryville, TN 37804. The immediate family will gather for a private service at a later date. Special "thank you" to all the loving staff at Shannondale of Maryville and Amedisys Hospice. "To all of you, I am so blessed that our paths have crossed." To my children, Remember the circle of love! Smith Funeral & Cremation Service, Maryville, 865-983-1000, www.SmithFuneralandCremation.com.
---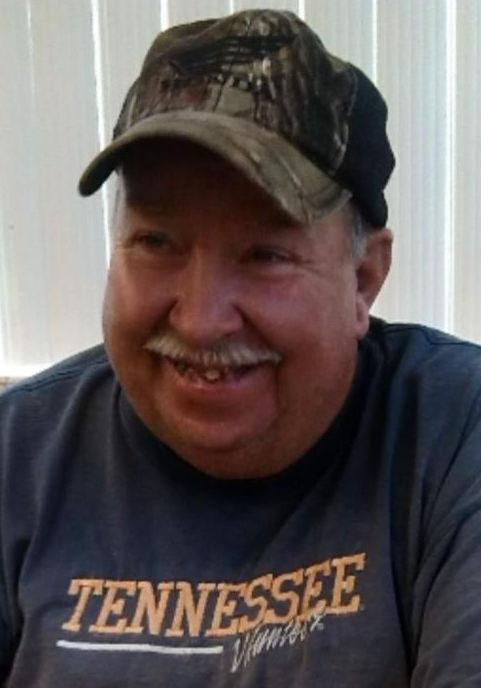 Max Edward Lewis age 66 of Maryville passed away Saturday, December 12, 2020 at his home. Max was a loving husband, father, brother, and friend. He retired from Grandview Cemetery with over 36 years of dedicated service. Preceded in death by his father, Clark Lewis; mother, Vera Jean Haggard; daddy, Wade M. Murphy, Sr.; brothers, Paul Lewis and Leonard Murphy; nephew Clark Lewis. Survivors include his wife of 34 years, Sue Ann Lewis; son and daughter-in-law, Tommy and Summer Lewis; grandsons, Cody Holden and Dylan Martin; granddaughter, Taylor Martin; siblings, Nora Lewis Penson, Martin Murphy, Penny Carter-Dowlin; step-father, Louis Haggard; several nieces, nephews, cousins, and a host of friends including, Mayford Lane and Dennis Cummings. The family would like to extend a special THANK YOU to Angie Martin, Orlando Murphy, and to the amazing people at Amedysis Hospice, including Ryan, Tammy, Janice, Monica and Scott for their love and care of Max. The family will receive friends from 1:00 p.m. until 2:00 p.m. Thursday, December 17, 2020 at the Grandview Pavilion. Inurnment will follow at Carpenter's Campground Cemetery. Smith Funeral & Cremation Service, 983-100, www.SmithLifeandLegacy.com.
---
Lester L. Word age 77, passed away unexpectedly Wednesday, December 9, at U.T. Hospital. He was a Veteran of the U.S. Army serving in Germany, and a Retired 24 year Reserve Mess Officer with the 287th Howitzer Unit. He was a well respected 33 year City of Maryville Public Works employee. He was preceded in death by his son, Robert Word. Survivors include his wife, Sharon; son, Chris (Meggan); daughter, Lisa Gilliam (Robert); sister, Janice Cole. Lester's remaining survivors include far too many family, friends, relatives and associates to mention individually. Family and friends will meet 11:00 A.M. Wednesday at the Grandview Cemetery Pavilion for a graveside service. Friends may call at their convenience Tuesday at McCammon-Ammons-Click Funeral Home from 12:00 to 4:00 P.M. www.mccammonammonsclick.com