Rosetta Ann "Rosie" Colvin Goodrich, age 67 of Maryville, passed-away Wednesday, January 6, 2021. Preceded in death by late husband, Butch Colvin; 3 brothers; 2 sisters. Survived by husband, Steve Goodrich; 2 children; 3 stepchildren; 12 grandchildren; 2 great-grandchildren. Family and friends will assemble for graveside service and interment at 1:00 PM, Tuesday, January 12, 2021. Smith Funeral & Cremation Service, Maryville, 865-983-1000, www.SmithFuneralandCremation.com.
---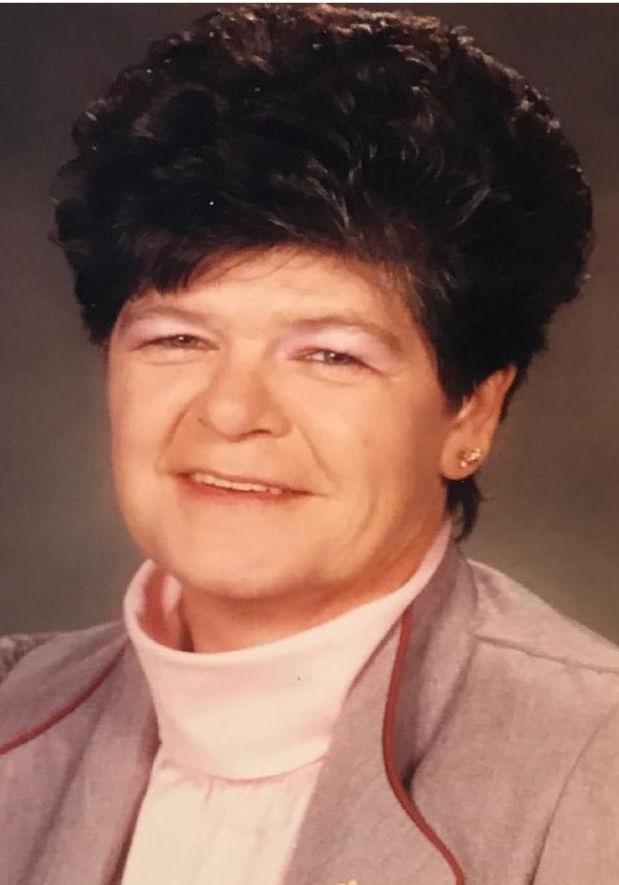 Billie E. Hostetter 10-16-1944 — 01-03-2021. It is with great sadness that the family of Billie E. Hostetter announces her passing on January 3, 2021 at the age of 76. Billie is preceded in death by her parents Corbet and Virginia Wood and her brothers Tyrone Wood (Patsy) and James Wood (Frances). She will be lovingly remembered by her husband Ronald of 55 years, her children: Debbie Ferguson (late Charles), Sheryl Hostetter, Larry Wood (Jacqueline), Nancy Sellman (Ken), Rhonda Turner (Tim), Kevin Hostetter (Annie), her grandchildren: Stacey Edwards (Chris) ,Tim Turner Jr. (Grace), Kevin Hostetter Jr., Stephanie Gnann (Brian), Andrew Wood, Ronald Hostetter II (Ashley), Braunwyn McClain (Gerald), Andrew Hostetter, Kylie Sellman, Olivia Wood, Emily Sellman and Trey Hostetter, 9 great-grandchildren, 1 great great-grandson, and her siblings: Velma Kaminski (late Richard), Betty Ann Turnbull (Norm), Ron Wood and Kenny Wood. Billie was an avid bowler and golfer. She retired from Meijer in 1997 and moved to Tennessee from Michigan. She then got into sewing and quilting and she liked to travel. She was a very loving and supportive wife, mother and grandmother. She was a long-time member of the New Visions Community Church of God in Maryville, TN. A celebration of life will be held at a later date.
---
Houser, Fred, 85, of Greenback, passed away 11:35 a.m. Sunday, January 10, 2021 at home. He was a member of Morganton Baptist Church. Survivors, wife of 65 years, Shirley Houser; son and daughter-in-law, John and Elizabeth Houser, of Greenback; Grandchildren, Cody Houser (United States Navy) and wife, Tera, of Norfolk, VA; Jaxon Houser, of Greenback; Great-granddaughter, Emma Houser, of Norfolk, VA. He was preceded in death by his parents, Charles and Linnie Medlin Houser; sister, Grace Houser; Brothers, Charles and James Houser. Graveside service and interment 2:00 p.m. Tuesday, Morganton Cemetery, Rev. Scott Huffstetler officiating. Arrangements by Biereley-Hale Funeral Home, Madisonville.
---
Jones, Michael Angelo, 63, of Alcoa, died on January 08, 2021. Final arrangements will be announced later by Foothills Funeral Home. www.foothillsfh.com.
---
Alexander Bishop Moore — age 85, passed away on January 7, 2021. He lived most of his life in Knoxville and Maryville, TN and was a member of the First United Methodist Church of Maryville. He was also an avid golfer and bridge player. He served 2 years in the United States Army, earned a BS and MA in Civil Engineering at the University of Tennessee, and taught as an Associate Professor of Civil Engineering for over 25 years at the University of Tennessee. Mr. Moore was a past member of the American Society of Civil Engineering. Preceded in death by father Thomas Heyward Moore, mother Nancy Bishop Moore and wife June Quillen Moore. Mr. Moore is survived by children Thomas Moore (Vera), Stephen Moore (Kim), Cynthia Lethgo, their mother Lindy Moore and Douglas Moore (Becky); stepchildren Shawn Dillon and Kelly Andrews; 9 grandchildren and 5 great grandchildren. The family and friends will assemble at 11:00am on Thursday, January 14th, 2021 at Grandview Pavilion 2316 Graves Rd, Maryville, TN 37803 officiated by Rev. Charles Ballard. In lieu of flowers, donations may be made to the American Cancer Society, Jill Rollins, Memorial Chair, 2330 Chesterfield Drive, Maryville, TN 37803, www.cancer.org. Smith Funeral & Cremation Service, Maryville, 865-983-1000, www.SmithFuneralandCremation.com.
---
Margaret "Fay" Roysden, "Mamaw Fay" age 83 of Maryville, passed away Thursday January 8, 2021. She was a faithful member of Turner Street Baptist Church and was Loved by everyone. Preceded in death by her parents, Helmeth and Louise Kenney; daughter, Cindy Roysden, 3 sisters; 1 brother. Survived by brother, Ray Kenney (Louise Hulbert); sons and daughters-in-law, Doug and Shannon Roysden, Dwayne and Gidget Roysden; daughter and son-in-law, Delisa and Bobby Webb; 15 grandchildren, 14 great-grandchildren. Graveside service and interment 1:00 PM Wednesday, January 13, 2021 at Sherwood Memorial Gardens Pastor Timothy Townsend and Rev. Doug Roysden officiating. Family and friends may call at their convenience from 11:00 AM until 6:00 PM Tuesday at Miller Funeral Home, Maryville.www.millerfuneralhome.org