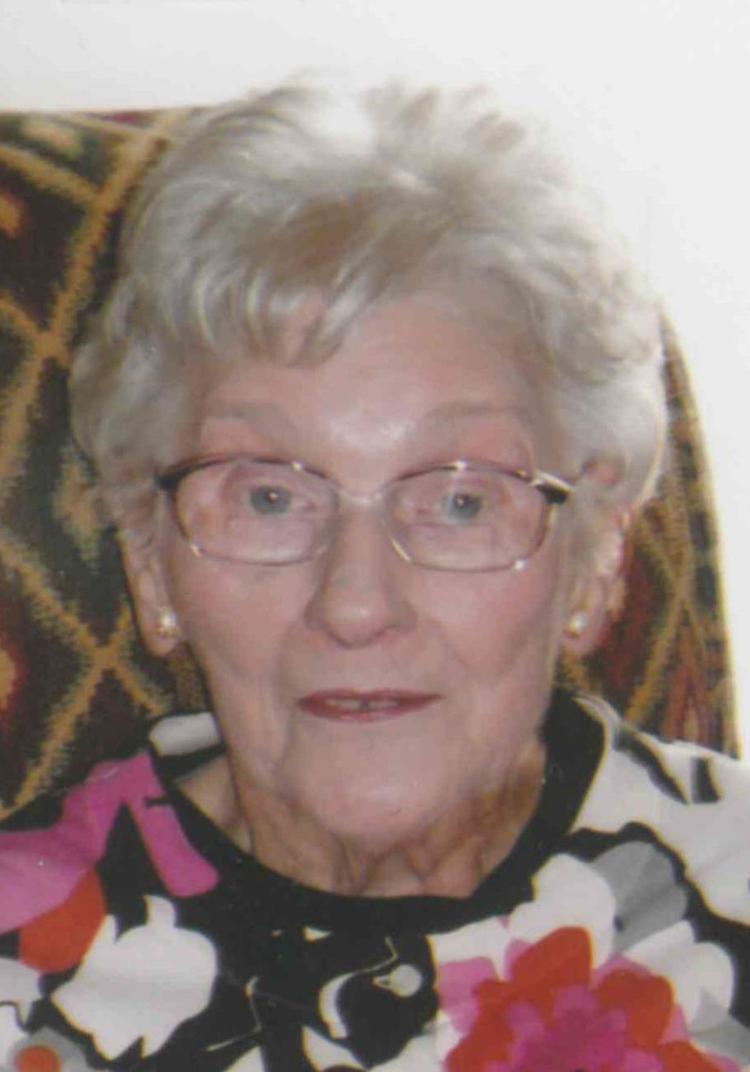 Dorothy Viola Edmonds Hargis, age 91, our Loving Christian Mother to four girls: Brenda (Gary) Garland, Dr. Sandra J. Hargis, Sheila (Andrew) Goodby and Dr. Ginny Montgomery died in her family home June 25, 2020. She was a beloved mother, grandmother, and great-grandmother. "Dot" was born Jan. 25, 1929 in Mascot, TN to Conard and Clara Edmonds; the oldest of five children. Dorothy was predeceased by her husband, Claude; sisters, Mildred, Faye, Gladys; and brother, Dewey. At the age of 19 in 1948, Dorothy and Claude were married. They made Maryville, TN the family home. She was a "Southern Living" cook and housekeeper. No one made a more delicious red velvet cake or "Hazel Long Rolls" than our Mother. She doted over her daughters, grandchildren, and great-grandchildren. She is survived by her daughters; son-in-law, Pat B. Williams; grandchildren, Jason, Beth; great-grandchildren Mollie, Tyler and Carter; several nieces and nephews. She was a faithful member of Dotson Memorial Baptist Church. In her younger years she taught VBS, served in the WMU, and always loved to sing in worship services. Her life was a witness for Jesus. A viewing will be from 11:30 AM-12:30 PM on Saturday, June 27, 2020, at McCammon-Ammons-Click Funeral Home with a service to follow at 1:00 PM at Grandview Pavillion with Rev. John Stuart officiating. www.mccammonammonsclick.com 865-982-6812
---
Margaret Louise Sparks Herron, age 86 of Maryville, TN passed away on Friday, June 26, 2020, at home surrounded by her loving family. She was preceded in death by husband, Charles Herron, Jr.; mother, Ora Calhoun, father, Sam Sparks. She is survived by loving daughter and son Carolyn "Pinkey" Hearon (Larry) Ricky Herron (Connie); granddaughter, Stephanie Hearon Wyatt,and very special grandson-in-law, Junior Wyatt. Kassi Herron Kelso (Darin). Marsha Herron, Lindsey Herron, Ricky Alan Herron; several great-grandchildren. A very special family member and best friend, Tracy Breeden. The family will receive friends from 1:30- 2:30 PM, Saturday, June 27, 2020 at McCammon-Ammons-Click Funeral Home with the graveside to follow at Centenary Baptist Church Cemetery at 3:00 PM with Rev. Clifton Hearon and Rev. Scott Linginfelter officiating. Due to Covid-19, the family wants you to feel free to wear your mask. A special thanks to Dr. Barber, Dr. Schrock, Dr. Briggs, Avalon Hospice and Jan Crews for your special care. www.mccammonammonsclick.com 865-982-6812
---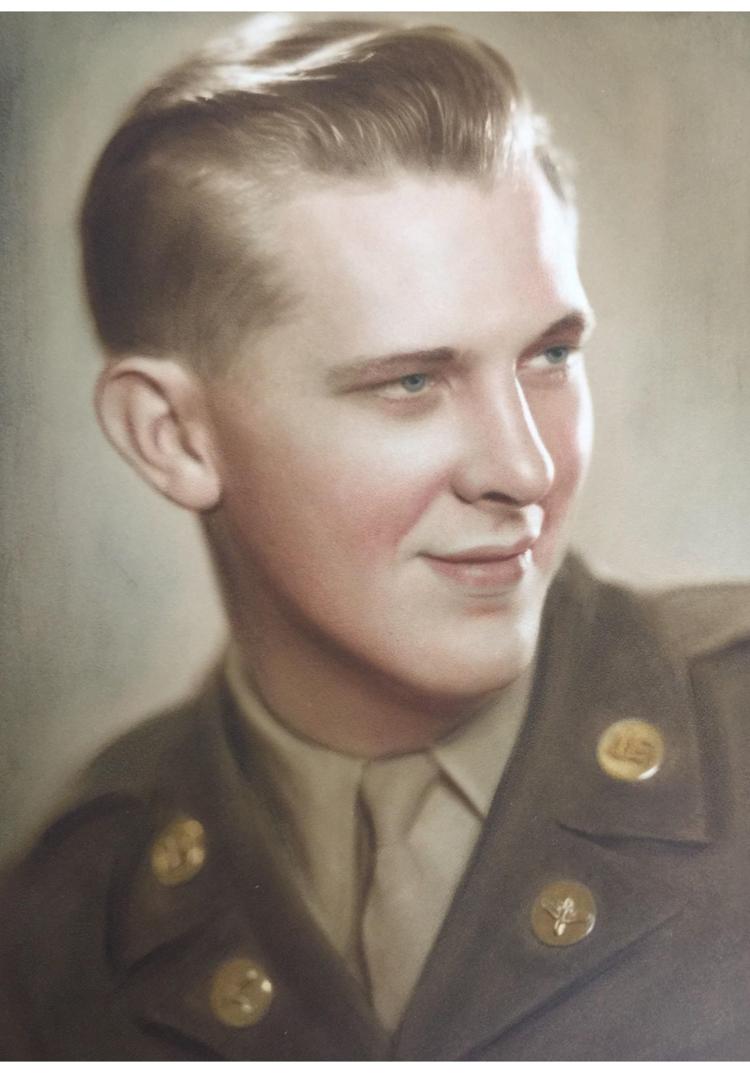 Donald E. Johnston, 91, of Louisville, passed away on Memorial Day at the Armed Forces Retirement Home in Gulfport, MS. He proudly served 21 years in the Air Force and was a veteran of the wars in Korea and Vietnam. He was preceded in death by his Mother, Ina Mae Johnston; Father, Oscar Belmont Johnston; Sister, Margaret Garrett (Kenneth); Brother, Kenneth Ray Johnston; Wife, Martha Rockhill Johnston; and Son, Donald Johnston Jr. Donald is survived by his Son, John Johnston (Sandra), of Louisville; Sister, Joyce O'Connor (Kenneth), of Maryville; Grandsons, Brian Johnston (Amy), of Maryville, TN, Jason Johnston, of Vevay, IN; Nephew, Brad Garrett (Cindy), of Hickory, NC; Niece, Melinda Andes (Mike); Great-Grandchildren, Garrett, Gavin, Grant, Griffin and Gracie Mae Johnston. There will be a private family service at Shady Grove Cemetery in Miser Station at a later date. Memorial Donations can be made in Donald's name to Shady Grove Cemetery, 4209 Miser Station Rd. Louisville, TN 37777.
---
Onibe Ivens Logan, 92, of Maryville died on June 26, 2020. Arrangements are incomplete and will be announced later by Smith Funeral & Cremation Service, Maryville, 865-983-1000, www.SmithFuneralandCremation.com.
---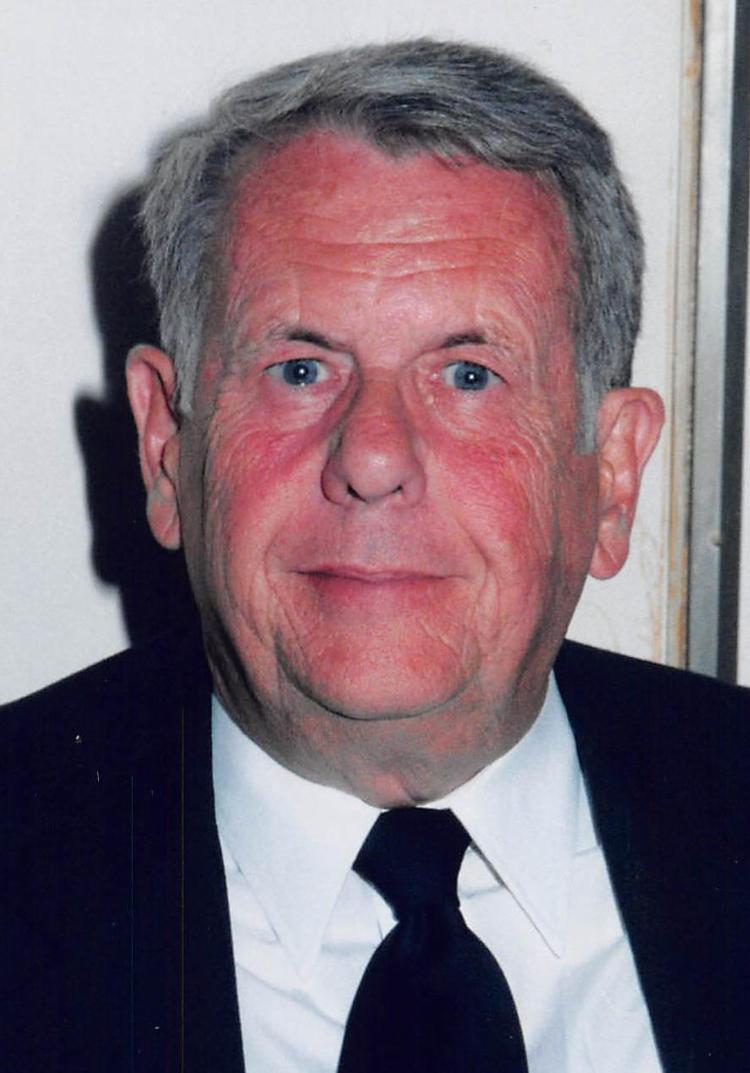 Paul W. Phillips, 87, passed into glory on June 25, 2020, with his adoring family by his side at his home in Maryville, Tennessee. Paul was born August 17, 1932, in Tulsa, Oklahoma to Ben and Inez (Wiley) Phillips. His father was an accountant with Standard Oil, and he spent his early years in Argentina. Later, his family settled in McKenzie, Tennessee where he graduated from high school. He met the love of his life, Lura Alice Smith at Bethel College, and they were married in 1953. Paul worked 40+ years in employee relations for Dupont in New Johnsonville where they were active members of New Johnsonville UMC. Paul and Alice retired to Maryville, Tennessee in 2004 where he enjoyed many years of golf outings and involvement at Fairview UMC. He was preceded in death by his parents, Ben and Inez (Wiley) Phillips of McKenzie. He is survived by his loving wife of 67 years, Alice Phillips; sons and their wives, Mike and Robbie; and Barry and Amy of Memphis. Also mourning the loss of "Pawpaw" are his grandchildren, Kali Hanson (Kevin); Caroline Fortenberry (Paul); Tait Phillips; Candace Askew (Graham) of Memphis; Brent Phillips (Liz) of [Memphis]; Lauren Black (Steve) of Pittsburg; and great-grandchildren, Kinley and Korbin Hanson; Markel, Kiyana, Owen and Levi Fortenberry; Kate, Luke and Alex Askew; baby Alice Phillips; and Bennett and Brooks Black. A private family graveside service will be held Sunday, June 28th at 2:00 at Carpenters Campground Cemetery. A celebration of life service will be held at Smithview Pavilion & Event Center, 601 Smithview Drive, Maryville at 3:00 pm. Immediately following the service, family will visit with friends until 4:00 pm. Smith Funeral & Cremation Service, Maryville, 865-983-1000, www.SmithFuneralandCremation.com.
---
Frank Eugene Ricketts passed away in the early morning hours of June 24, 2020, at the age of 91. Gene was born in his parents' home in Blount County, Tennessee on March 5, 1930. He was a cherished son of Frank Benjamin Ricketts and Nannie Sue Thomas, both now deceased. He died at the Summit View Assisted Living facility in Chattanooga, TN where he had lived since age related health issues required daily assistance for his care. His death was preceded by the deaths of his brothers Ralph, Charles, Jimmy and of his sister Marie. Gene spent his youth in the Maryville-Alcoa area of east Tennessee. He learned the skills of a mechanic working at his father's garage. He joined the U.S. Army in 1950 and was proud of his time served in Korea. After his Honorable discharge from the Army in 1953, he began working as a ground equipment mechanic for American Airlines at the McGhee-Tyson airport. He continued to work for American Airlines until his retirement. Besides McGhee-Tyson, he worked at the El Paso, TX and Nashville, TN and Dallas-Ft. Worth, TX airports. In 1955 he married Ivadene Lee after her divorce. Gene took on the roles of husband to Ivadene and dad to her 6 year old son Jerry and raised him as his very own. Gene and Ivadene remained married and devoted to one another for 63 years until her death in November of 2017. Gene was always a good neighbor no matter where they lived and when the couple settled down for their retirement in Louisville, TN he became the neighborhood handyman for many years, even as he became the sole caretaker for Ivadene when she became disabled with Alzheimer's. During the earlier years in Louisville, Ivadene became a well recognized artist in the area and Gene supported her by custom framing her paintings, travelling with her to the many art shows in the region, and even gained his own fame through the hand-crafted walking sticks and canes that he created from trees and branches that they discovered as they took their many and frequent walks on quiet trails in the foothills of the Great Smokey Mountains. At the time of his passing, he was a member of St. Mark's United Methodist Church in Louisville, TN. He leaves behind a legacy of friendship, love and faithfulness to all who knew him, and all who knew him well and all who loved him will agree that This was a Man. Gene is survived by his sister Wanda Jenkins and his brother Donald Lyn and the boy he raised to manhood as his own, Jerry Lee Latham and Jerry's son Joseph Lyle Latham. Gene was laid to rest in the Chattanooga National Cemetery next to his beloved Ivadene. Memorial Services are scheduled for 6:30 p.m. on Wednesday, July 1, 2020 at St Mark's United Methodist Church, 3359 Louisville Road, Louisville, TN. In place of flowers, the family requests that you make a donation to Blount County Children's Advocacy Center, New Hope, (www.blountkids.org), or the charity of your choice. Condolences and memories can be shared at www.williamsonandsons.com. Arrangements are by Williamson and Sons Funeral Home, 8852 Dayton Pike, Soddy-Daisy, TN 37379
---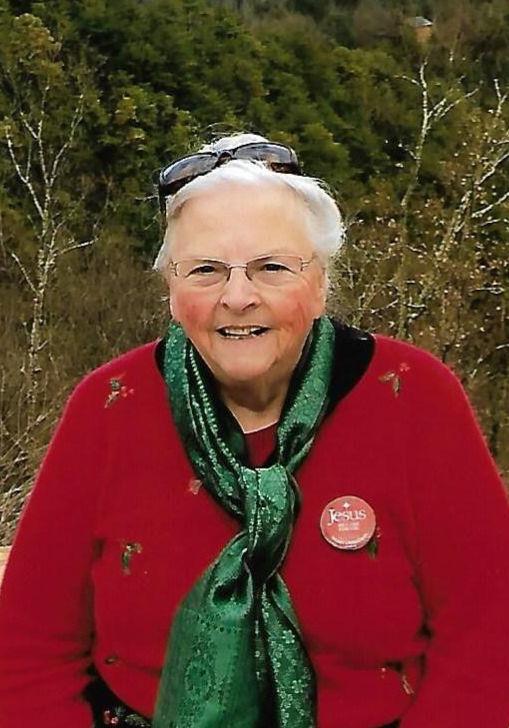 Woodie Carole Scarbrough Roush passed from the arms of her family to the arms of Jesus on the morning of Tuesday, June 23, 2020, fulfilling her wishes to be at her home in Maryville. She was born February 19, 1945, to Carson Woodrow Scarbrough and Stella Mae Morgan Scarbrough. They had thought they might be having a boy and were ready to name him. However, when they had a girl, they still named her after her daddy, which made her laugh, but she was very proud of that! She was preceded in death by her parents, Carson Woodrow Scarbrough and Stella Mae Morgan Scarbrough; and her mother-in-law, Ruth Wilma Lance Roush. She is survived by her husband, Daniel Roush; two daughters, Jane (Phil) Allard and Esther (Derek) Miller; grandchildren, Austin, Alyssa, and Aric Miller, and Daniel and Thomas Allard; siblings, Martha (Edgar) Bryan and Carson (Linda) Scarbrough; sisters-in-law, Patty (Fred) Kay and Kay (Steve) Wilhelm. She received her R.N. from Christ Hospital School of Nursing and her B.A. from God's Bible School, both of Cincinnati, OH. She retired as a nurse from UT Medical Center after 25 years. As a child of 12, she knew she wanted to be a nurse and a missionary. She did both well because she loved serving others and had a huge heart for people. Her infectious laugh and strength was known by all who met her. She continued to encourage others to meet her in Heaven. As her earthly body began to weaken, she never weakened in her fighting spirit. Graveside service and interment will be held at 1:00 PM Monday, June 29, 2020, at Clark's Grove Cemetery, Rev. Dana Bentz officiating. Family and friends may pay their respects Sunday from 9:00 AM until 4 PM at Miller Funeral Home, Maryville.