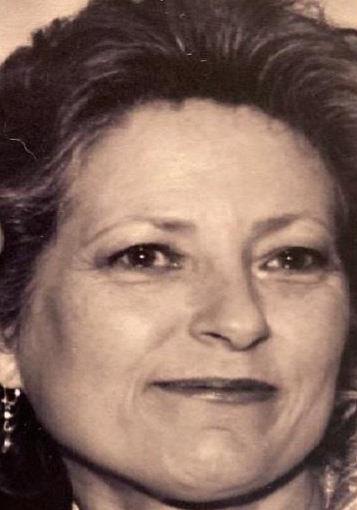 Carmen Maria Abbott Bramblett, age 72 of Maryville, Tenn. and Mobile, Ala., passed away April 14, 2021 at home following a two-year battle with cancer. She was a long time member of Pleasant Grove Baptist Church. She taught college at the University of Georgia, Memphis State University and The University of Northern Iowa. For more than ten years, she was a teacher at Walland Elementary. She was preceded in death by her parents, Howard and Mayme Abbott. She is survived by her husband, James Lewis Bramblett; children, Benjamin Ashley (Christy) Bramblett of Maryville, Matthew Jordan Bramblett of Mobile, Ala.; grandchildren, India Wesley Bramblett, Alice Whitefield Bramblett, James Edwards Bramblett all of Maryville; siblings, Tony (Martha) Abbott, Camilla (Don) Benson, John (Kathy) Abbott; plus a host of aunts, uncles, nieces, nephews and cousins. Family will receive friends from 12:30 - 2:00 PM, Sunday, April 18, 2021, at Pleasant Grove Baptist Church with the service to follow at 2:00 PM with Rev. Ash Bramblett and Rev. Greg Long officiating. The interment will be immediately following in Pleasant Grove Cemetery. In lieu of flowers, donations may be made to Pleasant Grove at College Street Church Plant, 3736 Tuckaleechee Pike, Maryville, TN 37804. www.mccammonammonsclick.com 865-982-6812
---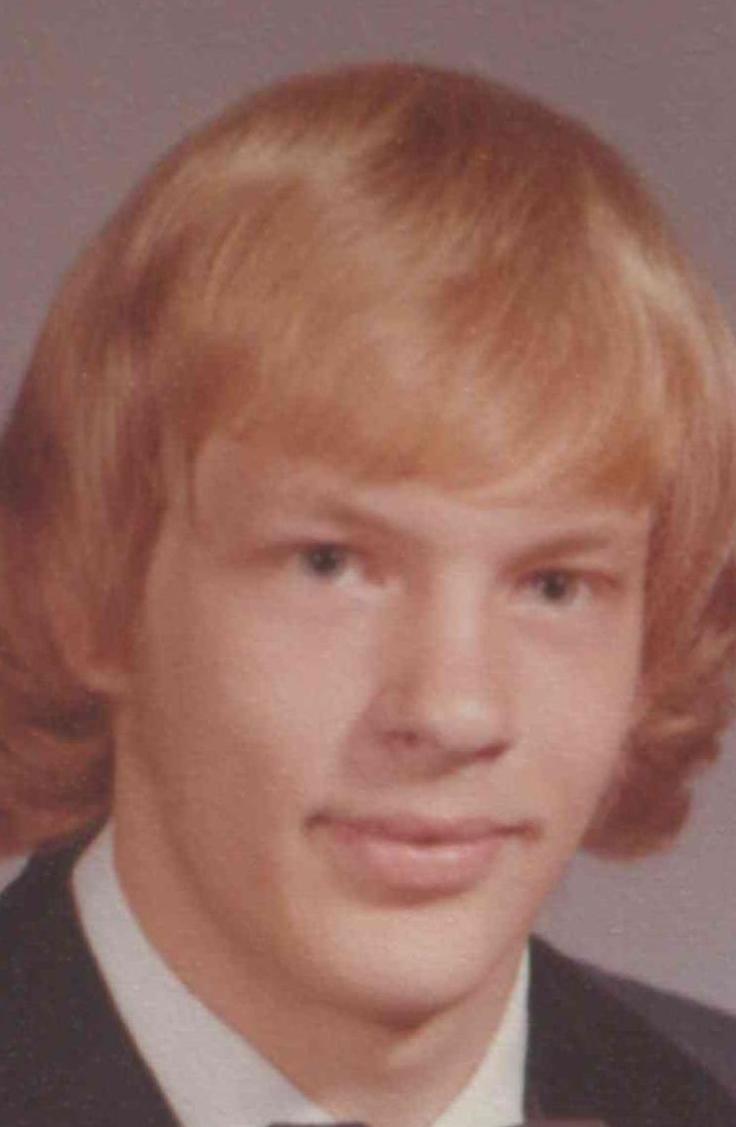 David Earl Burchfield, age 63 of Maryville, passed away Wednesday, April 14, 2021 at Blount Memorial Hospital. Preceded in death by his father, John David Burchfield; grandparents, Frank and Johnnie Burchfield; Earl and Marylee Bryant Fife. Survivors include his mother, Shirley Fife Cowan; step-father, Dennis Cowan; brothers and sisters-in-law, Steven and Angela Burchfield; Matthew and Heather Cowan of Hermitage, TN; special nephew, Dylan Paul Burchfield; niece, Hannah Woodall; great nieces, Tatum and Ella Grace; great nephew, Beau; special friend, Bobby Parker and numerous other special friends and family. The family will receive friends 1:00-2:00PM Sunday, April 18, 2021, at McCammon-Ammons-Click Funeral Home with a memorial service following at 2:00PM with Rev. Charles Ballard officiating. Special thanks to the first responders and Blount Memorial Hospital Emergency Room. www.mccammonammonsclick.com 865-982-6812
---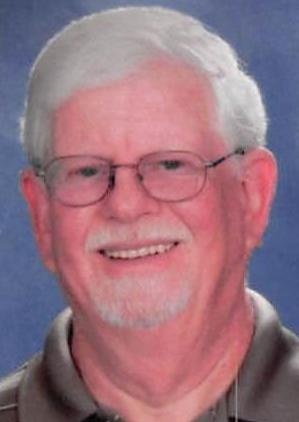 Thomas Mac Foster, age 81 of Maryville, passed away Tuesday, April 13, 2021 at his home. Thomas was a 1958 graduate of East High School. He was a Veteran of the United States Air Force. Thomas was a member of First Baptist Church of Seymour. He retired from TVA. He was a member of Cross Food Ministries of Seymour and a volunteer helping with the mission of Hope Ministry. Thomas enjoyed traveling after retirement and was an avid racing fan. He was a loving and devoted father, grandfather, brother, and friend who will be deeply missed by his family and friends. Preceded in death by his parents, Ernest and Annie Foster. Survived by his daughter, Spring Burgess (Charles) of Maryville; grandchildren, Jaylen and Amber Burgess of California, Grayson Burgess of Maryville, Blade Burgess of Maryville; sister and brother-in-law, Sandy and Ed Mee of Knoxville; several nephews and other family members. Family and friends will assemble at 2:00 PM for Graveside Service and Interment on Thursday, April 22, 2021 at East Tennessee Veteran's Cemetery with Rev. Gary Simerly officiating. Smith Funeral & Cremation Service, Maryville, 865-983-1000, www.SmithFuneralandCremation.com.
---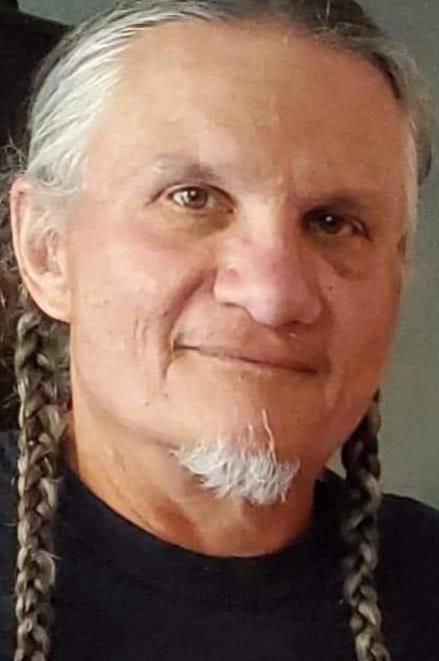 Charles James (Chuck) Jedlicka, 65, of Maryville, left this world for his heavenly abode April 16, 2021 after a brief but tough battle with pancreatic cancer. Chuck was a devoted Husband, Father and Poppy. He was born January 16, 1956 to Harry and Lela Jedlicka in Port Lavaca, Texas. He married Wanda, the love of his life, on July 13, 1976 in Petaluma, California. Chuck and Wanda enjoyed many trips in his beloved VW before going on to raise two children. Chuck enjoyed many hobbies including fishing and traveling with family. He was an avid history lover, always including historical stops on family vacations, and took pride in his own Cherokee Indian heritage. He enjoyed woodworking, with his most recent accomplishment being a complete remodel of Wanda's dream kitchen and new addition to their home. Chuck was gifted with many talents and he was always eager to help others. He served as a Captain in the Civil Air Patrol and enjoyed hiking the Appalachian Trail over the years. Poppy devoted many years as a Boy Scout Troop Leader #186 and committed to anything else his kids or grandkids took an interest in. Chuck was a chemical operator for Dow Chemical in Knoxville. Chuck was preceded in death by granddaughter Braylee Graylyn Speed, father Harry Jedlicka and half-brother Don Jedlicka. He is survived by wife of 45 years, Wanda Kivett Jedlicka, daughter and son-in-law Cristie and Aaron Jenkins, son and daughter-in-law Brandon and Ashley Speed, grandsons Isaiah, Caleb, Jayden Jenkins, Colt Speed and granddaughter Grace Jedlicka Speed, mother Lela Jedlicka and siblings, many special friends and family. The family would like to extend their heartfelt thanks to BMH Hospice, who went above and beyond. The family will receive friends on Monday April 19 from 5pm to 7pm at Pleasant Grove Baptist Church with a service following at 7pm with Greg Long officiating. A private burial will be held. In lieu of flowers please make donations in memory of Chuck to Happy Helpers Sunday School Class C/O Pleasant Grove Baptist Church Attention, 3736 Tuckaleechee Pike, Maryville Tn 37804. www.mccammonammonsclick.com 865-982-6812
---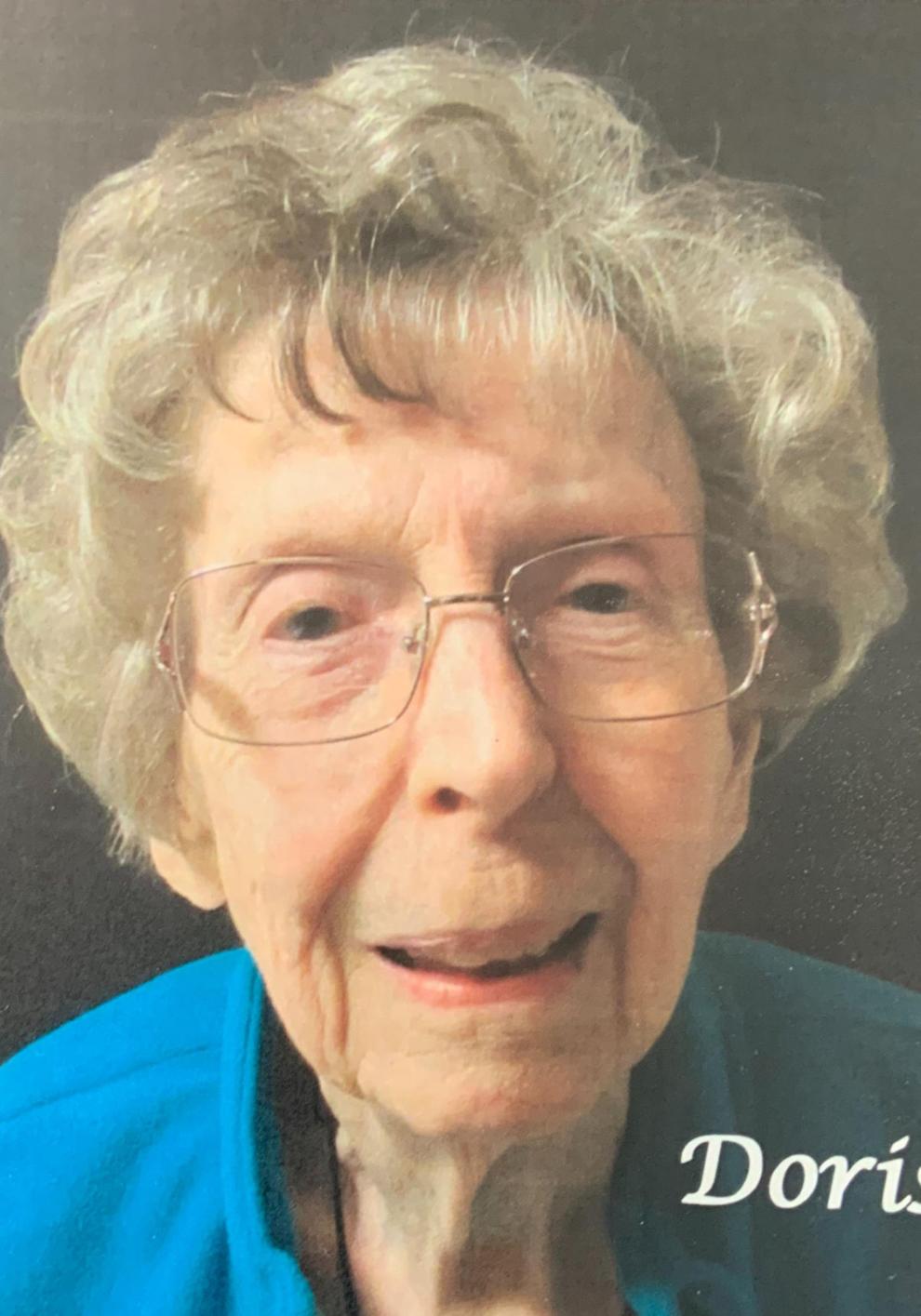 Doris Ann (Roberts) Johnson — age 94 of Maryville, formerly of Fountain City, passed from this world into the arms of Jesus on her Birthday, April 7, 2021, at Asbury Assisted Living of Maryville. She was welcomed into Heaven by her husband, Joseph Thomas Johnson. Doris, Maw to her Grandkids & Great-Grandkids, was a member of Monte Vista Baptist and Central Baptist Church Fountain City prior to moving to Maryville. She loved flowers and spent many years as a participant of the Garden Clubs of Fountain City. While her husband Joe was active in the Shriners, Doris was an active member in the Daughters of the Nile at Kerbela Temple. Throughout the years, she and Joe spent many weekends camping with their friends in the Great Smoky Mountains. She is survived by sons and daughters-in-laws, Randy & Kathy Johnson and Dennis & Debbie Johnson; Grandchildren & spouses, Brian & Pamela Johnson, Scott & Melissa Johnson, Carrie & Brad Everett, Tom & Melinda Johnson and Mandy & Rich Luzinski; step Grandchildren Ashley & Josh Rule and William & Adreanne Cason; twelve Great-Grandchildren, one step-Great-Grandchild and another to arrive soon; several nieces and nephews. The family would like to thank the staff as Asbury Assisted Living and UT Hospice for the excellent care. Family will have Celebration of Life for her at Monte Vista Baptist Church on April 23 at 7 pm. In lieu of flowers donations may be made to Asbury Benevolent Care, 911 Epworth Road, Maryville, TN 37804
---
Janet Elaine Roach, 71, of Alcoa, died April 16, 2021. A private celebration of her life is being planned.
---
Mary E. Russell, born February 13, 1931 in New Brockton, AL passed away April 14, 2021, at Life Care Center of Blount County. Preceded in death by her parents, John and Madie Johnson Swan; and husband, Don Russell. She is survived by her son, James W. Russell; daughter, Donna K. Jacobs; son, Larry Russell; grandchildren, Joey Jacobs, Russell Jacobs, Tabitha Bradenburger, and Amy Russell; and many other grandchildren and great-grandchildren; She was a member of Christ Community Church of God in Enterprise, AL. In lieu of flowers, memorial donations may be made to Alzheimer's Tennessee, Inc. 5801 Kingston Pike Knoxville, TN 37919. Graveside service will be held at 11:00 AM Monday, April 19, 2021 at Dotson Memorial Cemetery, 814 Dotson Memorial Rd, Maryville, TN. Arrangements are with Miller Funeral Home, Maryville.
---
Donna Catherine Packer Quigley Shipley of Maryville, TN passed away Wednesday, April 14, 2021, at home. She was born in Kansas City, MO to Donald and Catherine Davis Packer on December 13, 1934, and a longtime member of Alcoa First United Methodist Church. Donna loved square dancing and gospel music and worked as a bookkeeper for many years. She was preceded in death by her parents, first husband William Eugene Quigley, and siblings Mary Whitman and William Packer. Survivors include husband of 42 years, Robert George Shipley; children Catherine S and Michael Strine of Roatan, Honduras; Pamela Quigley Opanowitz of Allen, TX; and Scott Wade Quigley of Corolla, NC; stepchildren Cynthia S and Mladen Bestvina of Salt Lake City, UT; Robert Shipley II and Jeanne Shipley of Knoxville, TN; 14 grandchildren, and 7 great-grandchildren. A Celebration of Life will be held on a later date. In lieu of flowers, donations may be made to: Alcoa First United Methodist Church, 617 Gilbert Street, Alcoa, TN 37701 or www.alcoafumc for the music program or any fund of your choice. McCammon Ammons Click Funeral Home, 220 West Broadway Avenue, Maryville, TN 37801; 865-982-6812, www.mccammonammonsclick.com.
---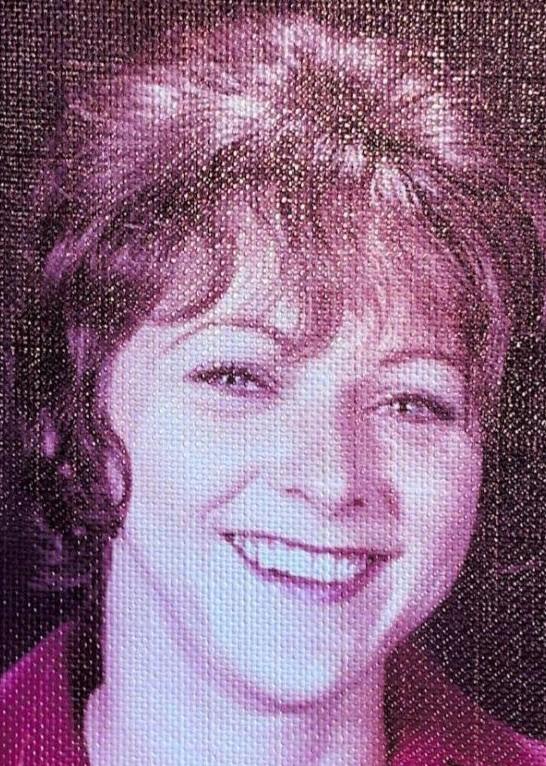 Mary Marjory Lindeman Tucker, age 77, of Alcoa passed away April 15, 2021, at Blount Memorial Hospital. She was preceded in death by her parents, Melford Charles and Ellen Russell Hopkins Lindenman; sisters, Patty Lou Wilkinson, Carol Sager. She is survived by her husband, Jerry Tucker; son, Timothy Sean Tucker; daughter, Gayanne Judith Tucker; 7 grandchildren; 4 great-grandchildren. The graveside service will be held 12:00 PM Sunday, April 18, 2021 at Laurel Bank Cemetery. www.mccammonammonsclick.com 865-982-6812
---
Diehl E. Unger (Louisville, TN), age 73, born in Oak Ridge, TN, passed away on January 28, 2021. Memorial services will be on Saturday, May 22, 2021, at Norwood Church of Christ, 6001 Central Ave. Pike, Knoxville, TN. Visitation and memory sharing from 2 p.m. to 5 p.m. Military honors presented at 5 p.m. followed by a brief devotional. Due to Covid 19 concerns, military honors and devotional will be held under a covered outdoor venue. Fond memories, photos, and expressions of sympathy may be shared at www.foothillsfh.com , Foothills Funeral Home, Maryville.