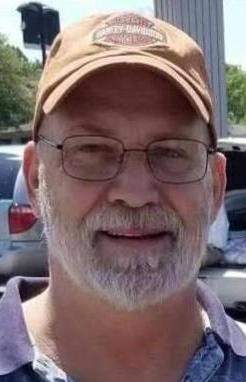 Douglas Allan Cathcart, 61 of Maryville, passed away February 19, 2021, following complications from brain cancer surgery. Doug loved riding his Harley, good music and concerts at The Shed. He was an avid outdoorsman and enjoyed hunting and fishing. He was a 27 year employee of Denso Manufacturing. Doug loved his family and many friends. He will be dearly missed by all who knew him. Preceded in death by grandparents, Eva and Paul Ray; Essie and Jim Cathcart; beloved mother, Helen Cathcart. Survived by father, Buddy Cathcart; sisters, Pat and Wayne Flynn, Brenda Cathcart and partner Darlene Baybarz; daughter, Cassanderia Cathcart; son, Al and Chrissy Baxter; granddaughter, Kamari; nephews, Jacob Cathcart, Brad and Jessi Flynn and their children Elyza and Gavyn Flynn; girlfriend, Janet Mitchell and her children; granddaughter, Rayleigh Archer who he loved dearly. Also survived by faithful dog Baby and several cousins and their families. The family will receive friends 5:00-7:00 PM Monday at Mcammon-Ammons-Click Funeral Home. Family and friends will meet 1:00 PM Tuesday at Grandview Cemetery Pavilion for a graveside service. www.mccammonammonsclick.com
---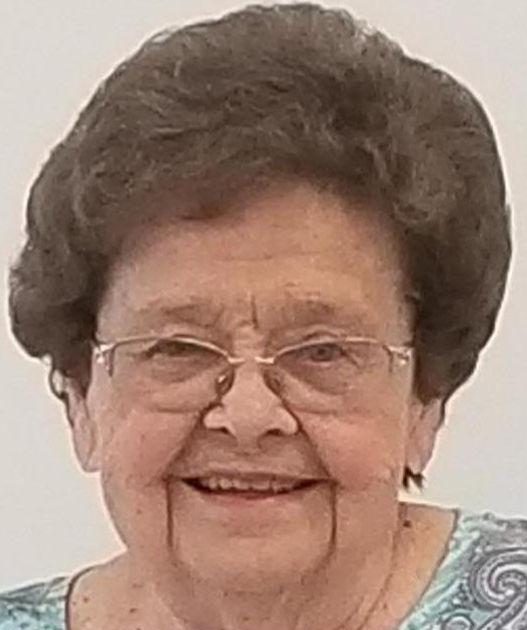 Irene Tedford Huff, age 91, passed away peacefully at home, February 19, 2021. She was retired from the Blount County School System, and was a lifelong member of Fairview United Methodist Church. Preceded in death by parents, Hugh Craig Tedford and Best Carpenter Tedford, and husband of 63 years, Robert Huff. Survivors include sons and daughters-in-law, Ted (Donna), Randy (Sandy), Joe (Susan); grandchildren, Craig Huff (Laura), Amy Oglethorpe (David), Whitney LaDage (Jeremiah), and Bradley Huff; great-grandchildren, Andrew Huff (Maddie), Erika Huff, Henry Huff, Harper Oglethorpe, Mason Oglethorpe, Owen and Ethan LaDage; sisters, Nancy Baugh and Helen Lambert; nieces nephews and their families. Many thanks to beloved friend and caretaker, Diane Ownsby. Irene's loving presence will be sorely missed. Friends may sign the guest register at McCammon-Ammons-Click Funeral Home Monday from 8:00 A.M. to 3:00 P.M. Family and friends will meet 3:00 P.M. Tuesday at the Grandview Cemetery Pavilion for a graveside service with Rev. Mickey Rainwater officiating. In lieu of flowers memorials may be made to Fairview United Methodist Church 2508 Old Niles Ferry Rd, Maryville, TN 37803. www.mccammonammonsclick.com
---
Alva Jenkins Marshall, age 77, of Manchester, TN, passed away peacefully on February 17, 2021. Born on December 9, 1943, he was the third child of James Harry Marshall and Leah Beryl Jenkins Marshall of Vonore, TN. Al was a graduate of Vonore High School in 1961, and he was a 1966 graduate of the University of Tennessee with a Bachelor of Science in Physics degree. In 1979, he married Mary Jane Bloom Marshall of Huntsville, AL, with whom he had one son. Al spent the bulk of his career as a computer systems engineer, living and working in Huntsville for several years upon his graduation from college. He returned home to East Tennessee with his wife, Janie, in 1979 and worked for Alcoa Corporation for a number of years. In 1986, Al moved to Manchester and eventually settled in Tullahoma, TN, where he lived for nearly 30 years, many of which he spent commuting to Huntsville for work. He retired in 2007, and a few years ago he moved back to Manchester where he was a resident at Extended Family Care. Al enjoyed fishing and being outdoors. He loved Jeeps, having owned one most of his life. He also enjoyed sports, primarily college football, and spent many a Saturday grilling steaks and watching the Vols. The true love of his life was his wife, Janie, and although their time together on Earth was short, he carried her memory with him vibrantly. Al is preceded in death by his parents, James Harry Marshall and Leah Beryl Jenkins Marshall; his brothers, MAJ (Ret.) Dennis Sanford Marshall and Frederick Ray Marshall; his sister, Judith Faye Marshall Bonafield; and his wife, Mary Jane Bloom Marshall. Al is survived by his son, Jordan Ray (Julie) Marshall of Nashville, TN; his grandson, Miles Thomas Marshall; and his granddaughter, Molly Jane Marshall. Interment of ashes will occur at a later date in a columbarium in the chapel of Sherwood Chapel and Memorial Gardens in Alcoa, TN. The family may also hold a private memorial service at a later date. In lieu of flowers, trace a trotline, go for a Jeep ride or fire up the grill and think of Al. Memorial contributions may also be made to Avalon Hospice — Tullahoma. Please visit our website at www.davesculbertsonfuneralhome.com to leave online condolences.
---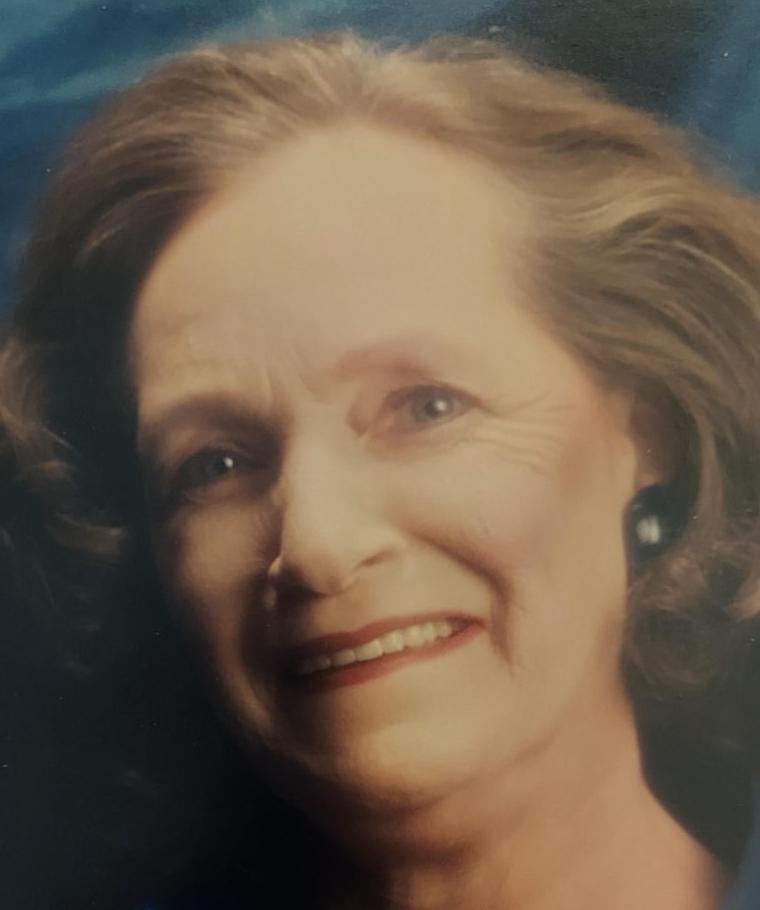 Joyce Schaffer, age 80, of Maryville, TN, passed away Friday, February 19, 2021, at her home. She was preceded in death by her parents J.B. and Georgia McKelvey and siblings John Mckelvey and Pat Harvey, and former husband H.G. Schaffer Jr. Survivors include daughter Sandra Yelloweagle; grandchildren Nikki Schaffer and Mandy Moore; brothers and sister-in-law, Clarence & Raylene, and Tommy; sisters and brother-in-law, Jan and Ken, and Midge; several special nieces and nephews. In lieu of flowers, memorial donations may be made to: National Kidney Foundation, 5923 Kingston Pike #130, Knoxville, TN 37919. Smith Funeral & Cremation Service, 983-1000, www.SmithfuneralandCremation.com
---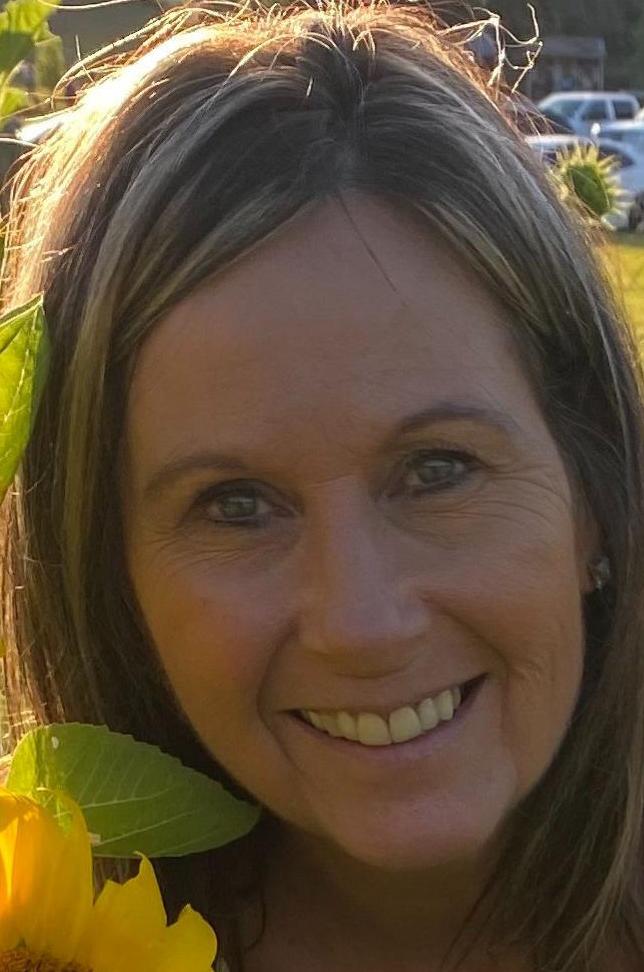 Jo Ann Sweet, 61, of Maryville, TN, passed away Thursday, February, 18, 2021. Born June 26, 1959, in Maryville, Jo Ann was the daughter of the late Eva and Joe Davis. She is survived by husband of 44 years Johnny Sweet. Their family included son & wife Jonathan & Brooke Sweet; daughter & husband Shannon & Donnie Campbell; son and wife Michael and Jennifer Russell; Sons Aaron Sweet & Tony Russell. Granddaughter & husband Madison & James Long; granddaughters: Laurel Campbell, Lorien Sweet, Nora Sweet, Ava Russell; grandson and wife Tommy & Megan Campbell; Great-grandsons Kyson & Bryson. Sister Janice Davis; Brother-in-law & wife Lenville & Connie Sweet, Sister-in-law & husband Rebekah & Scott Owens. Numerous nieces and nephews. Jo Ann & Johnny pastored Green Meadow Church of God for 20 years. They also opened their home to over 100 adolescent boys as foster parents. While pastoring, the Sweets started a foster care program, which eventually moved to the Smoky Mountain Children's Home. Together they traveled around the world training staff and raising awareness of orphanages and children's homes. Since 2014 they have directed The Heart of Florida Youth Ranch in Citra, Florida. A celebration of life Service will be held Monday at RIO Central, Maryville, Tennessee at 7:00 PM. Rev. Tommy Roberts and Dr. Tim Hill, leading the service; Kevin Young of Disciple will be providing music. Viewing will be held prior to the service from 4:00-7:00 PM. Interment will be Tuesday at 11:00 AM at Clark's Grove Cemetery in Maryville. In lieu of flowers donations may be made to Heart of Florida Youth Ranch (www.Hofyr.org), 15833 N. US Highway 301, Citra, FL 32113. A second celebration of life service in Ocala Florida will be announced soon. Condolences may be made at www.maryvillememorialfuneralhome.com.