Chretien, Daniel Victor, 50, of Maryville died on January 07, 2021.In loving memory of Dan (born on 7-30-1970) who will be greatly missed by his dad Vaugh Jedlowski, sisters Tonia Jedlowski and April (Duane) Navarre, 5 beautiful nieces, 1 wonderful nephew and 13 cherished great nieces and nephews, with whom he loved going on "adventures" with. He will now be reunited with his mother Barbra Chretien and will have many "adventures" (as he would call them) to share with her. We love you and rest in peace..
---
Crye, Nancy Jane, 80, of Maryville died on January 04, 2021.She is survived by husband: Manuel Crye, daughter: Sheila Hopper, son: Johnny Melson, and stepdaughter: Cindy Felty (Bobby). Private services are being held. A celebration of Life is planned for a later date. Memorial Funeral Home is in charge of arrangements. Condolences may be made at www.maryvillememorialfuneralhome.com.
---
Hatcher, Jerry Lee, 66, of Maryville died on December 31, 2020.He was a loving father and grandfather. He will be truly missed. The family has already held a service in his honor.
---
Billy Don Dunlap of Maryville passed away Tuesday, January 5, 2021, at Blount Memorial Hospital. Billy was a retired Veteran of the United States Air Force and a 51-year, 32nd degree Mason Scottish Rite, a Member of Lodge #714 Georgia and #469 of Rockford. Preceded in death by parents, John and Polly Dunlap; sister, Eva Jo Baughman; son, Scott Dunlap. Survived by nephew; Ron and Pam Davis and family. In lieu of flowers please make donations to Gideons International Blount County South Camp, P.O. Box 4035, Maryville, TN 37802-4035. Family and friends will assemble Sunday, January 10, 2021 at 3:00 PM for Graveside Service and Interment at Clark's Grove Cemetery with Rev. Charles Roy Murrell officiating. Smith Funeral & Cremation Service, Maryville, 865-983-1000, www.SmithFuneralandCremation.com.
---
Mrs. Joann Riggs Giffin, of Maryville, Tennessee, age 78, passed away on January 7, 2021 in Knoxville. Joann was born December 17, 1942 to the late Walter Riggs and Agnes Rodgers Riggs of the Prospect Community in Blount County, Tennessee. Joann graduated from Porter High School in Blount County, and was part of the Porter State-Champion Women's Basketball Team of 1959. Joann attended the University of Tennessee and enjoyed a long career in banking. In addition to banking, Joann enjoyed every type of University of Tennessee sport, and was an avid fan. She also enjoyed following state and national politics, and spending time with her family, especially her grandchildren and loyal pet companion, Daisy. Joann is preceded in death by her late husband, Joel David Giffin of Maryville, and her brother, Walter Lee Riggs of Palmersville, Tennessee. Joann is survived by her daughter Becky Giffin Tucker, her daughter and son-in-law Deana and Roger Bishop, all of Maryville. She also leaves behind four grandchildren: Logan and Caleb Tucker, and Julia and Livy Bishop. In consideration of COVID-19, private family services will be held graveside. www.mccammonammonsclick.com
---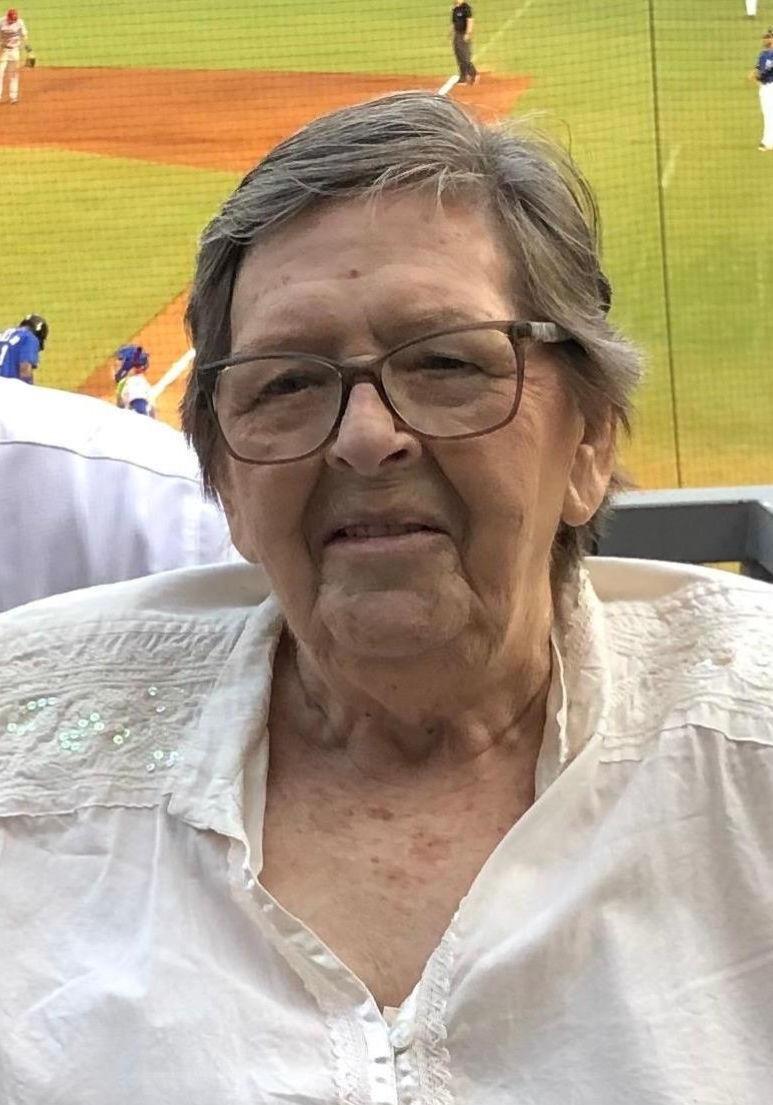 Dorothy Harmon, age 79, departed this life Friday, January 8, 2021, at Ocean Springs Hospital following an extended illness. She was born August 18, 1941, in Blount County, TN, to the late Carl and Jane LeQuire. She was a member of Ocean Springs Assembly of God Church and attended various Assembly Churches during her life, including serving as the secretary for years at Praise Temple in Alcoa, TN. Dorothy was a talented crafter enjoying quilting, ceramics, sewing, and others. She was a member of Dorcas Sewing Ministry in Ocean Springs. They provide dresses for overseas missions and burial gowns for stillborn infants. In addition to her parents, she was preceded in death by her husband, Jack Harmon, and three brothers Dave LeQuire, Ray LeQuire, and James LeQuire. She is survived by her three sons, Alan (Angela) Harmon of Ocean Springs, MS, Victor (Rita) Harmon of North Pole, AK, and Neil (Kim) Harmon of Grundy, VA; 8 grandchildren, Valerie (Ransom) Gilbert, Phillip Harmon, Dominique (Robert James) Mealer, Kendra (Jason) Ingram, Dee Lopez, Tiffany Harmon, Alexander Harmon, and Isabella Harmon; several great-grandchildren, Tristan Mealer, Faye Lynn Gleason, Kyan Harmon, Peyton Brackett, Cooper Brackett, Pierce Gilbert, Lana Helton, Tenley Ingram and Sloane Ingram; and several nieces and nephews. A graveside service will be Tuesday, January 12, 2021, at 11 a.m. at Grandview Mausoleum Chapel, 2304 Tuckaleechee Pike, Maryville, TN, officiated by Reverend Ransom Gilbert. In lieu of flowers, the family appreciates memorial donations to Dorcas Sewing Ministry Threads of Love, P.O. Box 1303, Ocean Springs, MS 39566. www.mccammonammonsclick.com
---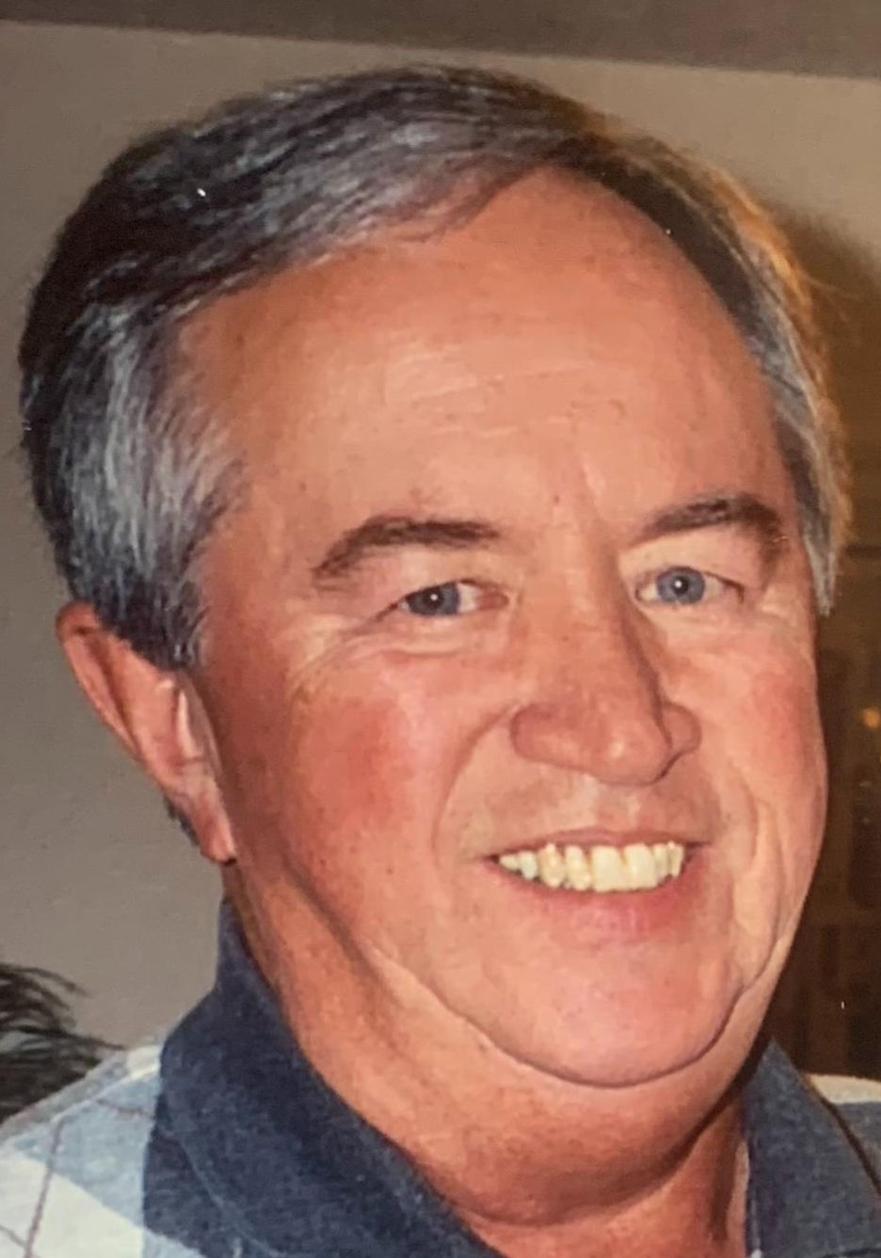 John "Jack" Helton, age 84, of Maryville, passed-away Wednesday, January 6, 2021, at Blount Memorial Hospital. Jack was the former owner of Helton Auto Center. Preceded in death by parents, John Z. and Frances Helton; brother, Paul Helton; sister, Cara Sadie French; survived by wife, Barbara Helton; children and spouses, Brinn Helton, John Scott Helton, Rex and Traci Helton; stepson, Mitchell and Pam Law; grandchildren, Jacob Helton, John Logan Helton; step-grandchildren, Malorie and Will Irwin, Monica and Preston Hughes; great-granddaughter, Carolina Cole Irwin; brother, Jerry and Faye Helton; sister, Virginia and Frank West; first wife, Phyllis Helton. In lieu of flowers, memorial donations can be made to Alzheimer's Tennessee Inc., East TN Office, 5801 Kingston Pike, Knoxville, TN 37919. No Services are scheduled at this time. Smith Funeral & Cremation Service, Maryville, 865-983-1000, www.SmithFuneralandCremation.com.
---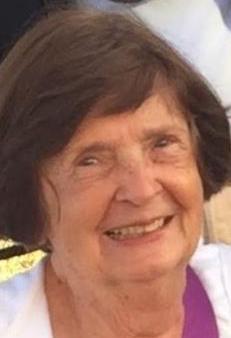 Helen Beaty Holt On December 21, 2020, as promised by the resurrection of Jesus Christ, Helen went to be with her beloved Lord. While we mourn her passing and she will be greatly missed, we rejoice in the knowledge of her presence in heaven. Helen, formerly of Richmond, VA and at the time of her death a resident of Shannondale in Maryville, TN, was born on March 17, 1931 in Lee County, VA and raised in Hagan Holler. Helen was the widow of Calvin Lowry Holt. She was preceded in death by her father, Samuel McDonald Beaty and mother, Willie Frank Lawson Beaty. Also preceding her in death were her sisters Marie Beaty Chance and Jannette Beaty. Her surviving siblings are Billy Sam Beaty, Donald Beaty and Jan Rose Eads. Also surviving Helen are her daughter, Linda H. Rutherford (Tommy) of Maryville, TN and son, David Lowry Holt (Martha) of Dunnsville, VA. In addition, she leaves behind four grandchildren, Thomas H. Rutherford (Danielle), Elizabeth R. Griffin (Josh), Helen B. Holt (Tim) and Samuel Ritchie Holt. Helen also has eight great grandchildren who will lovingly remember their Nanaw. Helen had many nieces and nephews and was particularly close to Susan Chance Chipouras and Debbie Chance Helms. Helen also leaves behind her special friend and late in life travel partner, Buck Lambdin. Helen passed away peacefully at Rutherford Hill Farm with her daughter by her side. The entire family was thankful that in this time of COVID-19, Linda provided her wonderful care and shelter in a loving environment where she could be visited by family and friends. After graduating from Thomas Walker High School in 1948, Helen matriculated at Lincoln Memorial University for two years. In 1950, she married Lowry Holt and they made their home in Maryville where Lowry worked for ALCOA and Linda was born. A job change for Lowry, to Reynolds Metals, eventually led to the family moving to Richmond in 1955. Raising her family was Helen's priority for the next fifteen years. Significant influences in her life were her "Granny Beaty" and aunt Maude Bull. Granny, who was widowed at a young age and had three young children, had a long career as a station agent at Hagan for the L&N railroad. Aunt Maude was a successful business woman and entrepreneur in Maryville. Both were unique for their time. Those influences contributed to Helen resuming her education in the late 1960's at RPI (now VCU) where she received her Bachelor's degree and two Master's degrees. Helen's professional career was with the Virginia Department of Corrections. Among other jobs with the department, Helen was a longtime Assistant Superintendent at Beaumont and Barrett Learning Centers. After her retirement, she greatly enjoyed her work each year with the Virginia State Legislature. Helen's greatest passion, after her love of God, was travel and she was quite the globe trotter and a member of the Richmond based Friendship Force. With trips to all corners of the globe and a myriad of adventures, she had plenty of experiences to share. A few of the highlights were travelling on the Trans-Siberian railroad, hiking up Mount Kilimanjaro and trekking in the Himalayas. She travelled well into her 80's with recent trips to the Northwest states, Australia and Tibet & China. In lieu of flowers, please consider making a donation to Grace Covenant Presbyterian Church Building Fund, 1627 Monument Avenue, Richmond, VA 23220 or Houston Memorial Presbyterian Church, 813 Front Street, Maryville, TN 37804. A memorial service will be held at a later date in Maryville, TN.
---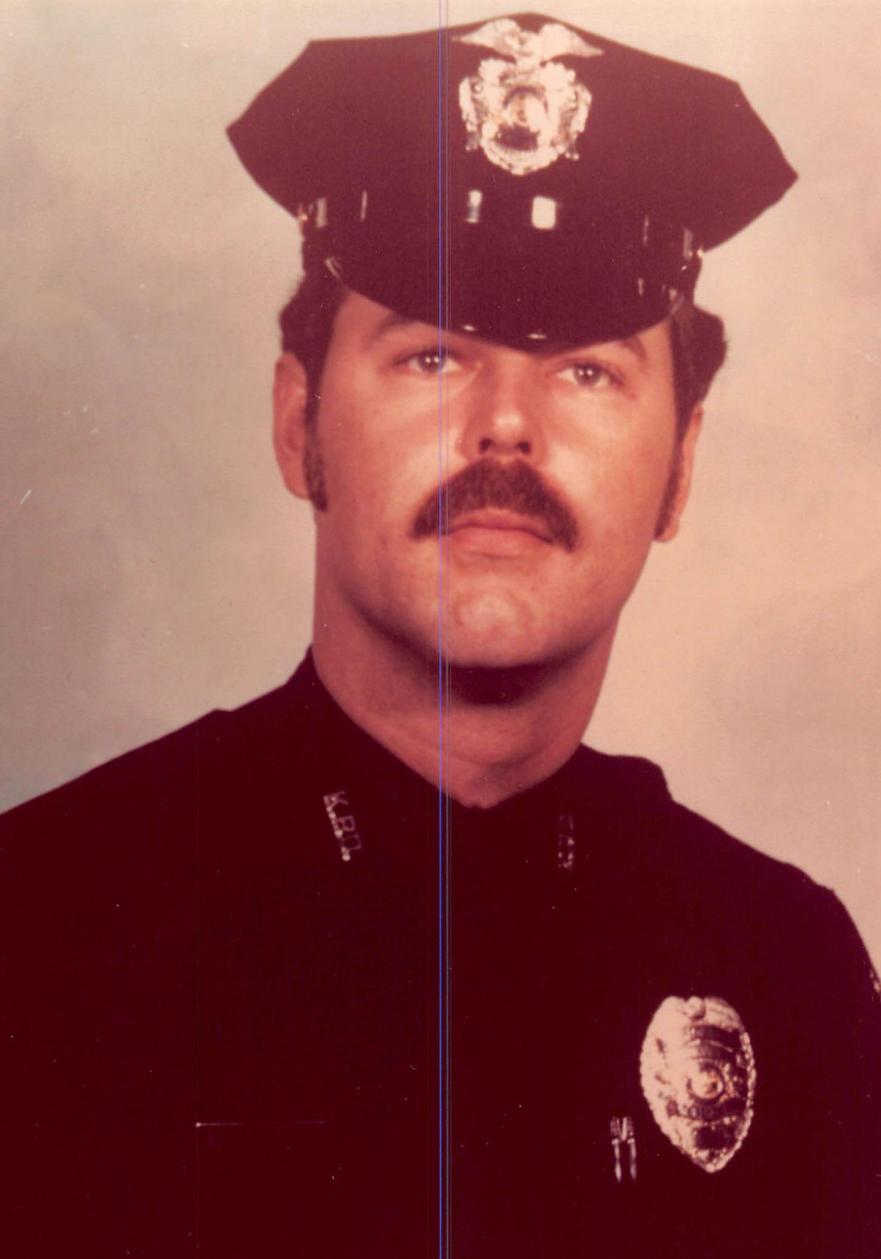 Kenneth Ray Johnson, age 71 of Louisville, passed away Thursday, January 7, 2021 at his home. Kenneth served in the United States Navy until going to work for the Knoxville City Police Department. He then enrolled in the OTS in the United States Air Force, until his retirement as Captain. He was a member of the Beaver Ridge Lodge 366, Scottish Rite of Free Masonry, S.J. USA. Preceded in death by his parents, Ray and Lucille Johnson; grandparents, Cecil and Lucy Johnson. Survived by his wife of 45 years, Kathy Johnson; son, David Johnson of Washington, DC; daughters, Amy Bailey of Arizona, Connie Puma, Sherry Price, Missy Jones of Maryville, TN, Becky Baker of Louisville, TN, Krystal Johnson of Ohio; grandchildren, Matt Johnson of Washington, DC, Danielle Curtis, Zack Jones, Justin Jones of Maryville, TN, Krystofer Donnely of Ohio; great-grandchildren, Savannah Rea, Trevor Cannon of Maryville, TN; brother, Jim Johnson of Knoxville, TN; close friend, Mark Peiper. He loved his country, enjoyed shooting guns, fly fishing, and was an animal lover. In lieu of flowers, donations may be made to Fighting For The Bullys Animal Rescue, https:/www.paypal.me/fightingforthebullys or Rescue@fightingforthebullys.org. Family and friends will assemble for graveside service and interment at 1:00 PM Monday, January 11, 2021 at Edgewood Cemetery with Mark Peiper officiating. Smith Funeral & Cremation Service, Maryville, 865-983-1000, www.SmithFuneralandCremation.com.
---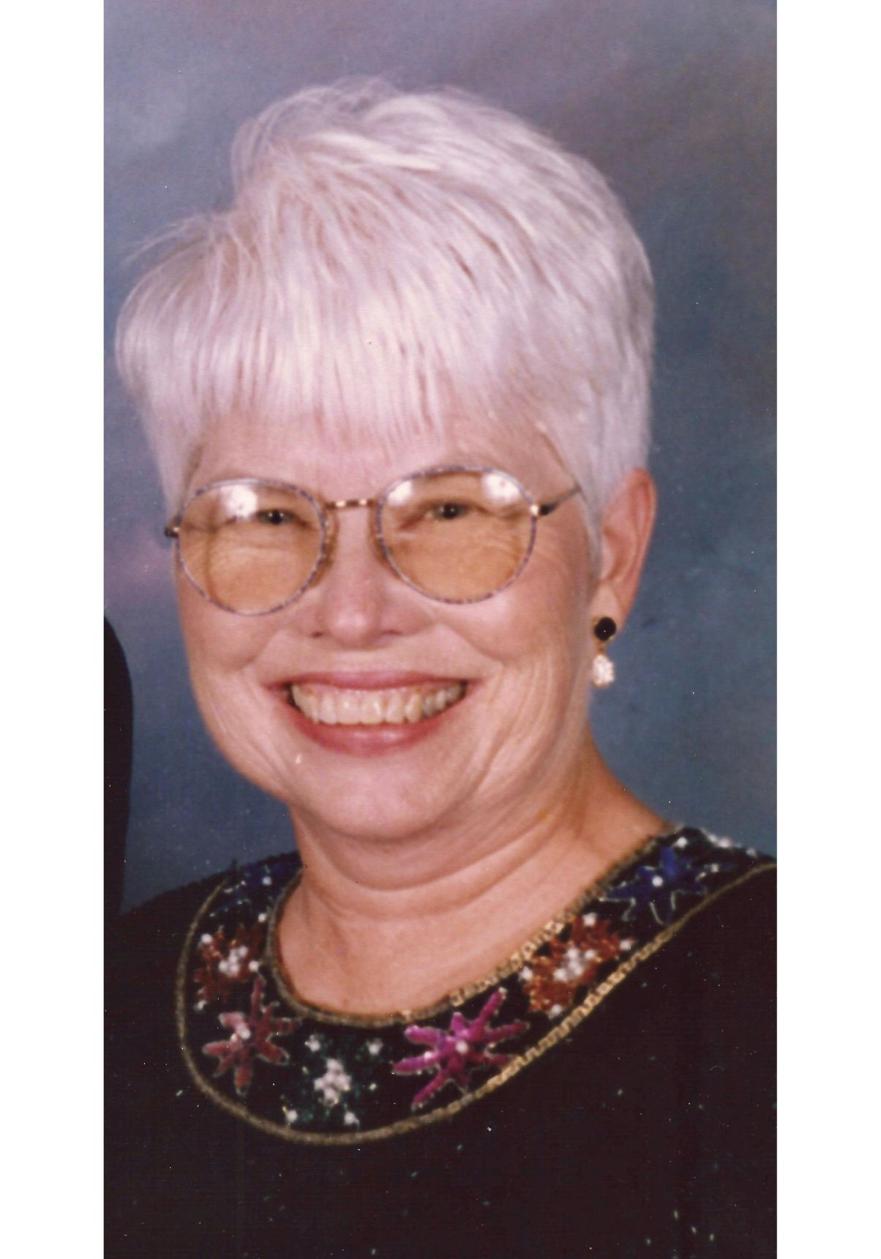 Helen Moulton Lifford, age 80, of Friendsville, Tennessee, passed away January 1, 2021, at Fort Sanders Regional Medical Center. She was a light in the darkness and a rock to lean on. She was a member of Middlesettlements United Methodist Church. Whether it was serving as Treasurer, Sunday School Teacher, Nursery Worker, or Vacation Bible School, she always enjoyed serving in whatever church she was attending. She worked in the Audit Department of Valley Bank for 29 years. After that she worked for the Halls Public Library, First People's Bank, Bank First, and various other banks until retiring in her 70's. She loved the outdoors, driving through the mountains, camping, and watching her children and grandchildren play. Helen was preceded in death by mother, Cosette Moulton and father, Ralph Moulton; brother, David Roberts Moulton; father-in-law, James T. Lifford Sr., sister-in-law Teresa McGee; nephews, Andy and Austin Merrell. She is survived by her busband of nearly 45 years, Jim Lifford; daughter, Diana Jones Martin (Ted); son, Jay Lifford; 6 grandchildren, including Tucker (Diana), Taylor, Tatum, Tori, Tricia, and Thomas (Jay); brother, John Moulton (Brenda) and sister, Judy Gray (Jim); nieces and nephews, Rebecca, Melinda, Brady, Mandy, Ava, Seth, Katy, Anna, Chelsey, Skyler, Travis, Samson, Etaly, and Gracie; plus many other people that she treated as sons and daughters. Family will receive friends from 4-6 PM Wednesday, January 13, 2021 at Berry Highland South Funeral Home, 9010 E Simpson Rd, Knoxville. Family and friends will gather in the chapel of Berry Highland South at 11 AM Thursday, January 14, 2021 for a Graveside Service with Pastor Magan Stubblefield officiating. In lieu of flowers, the family requests donations to be sent to one of the charity organizations Helen worked with, Family Promise of Blount County. Website: blountfamilypromise.org. Online condolences may be made at berryhighlandsouth.com.
---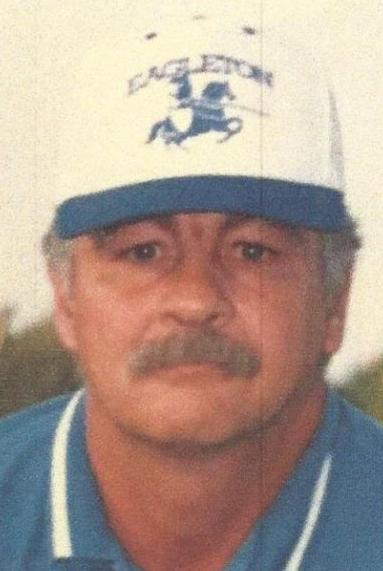 Wallace Henry Moles, "Wally" of Maryville, TN, passed away on Wednesday December 30th, at age 68. Born in Knoxville, TN to Roy Moles and Elsie Simpson. Wally was a 1971 graduate of Carter High School. Wally worked for Sea Rays Boats for many years. Later, he received his HVAC license and worked for PTAC of Knoxville until he retired. Wally loved to coach youth baseball and football for many years. He helped bring youth football grasshopper league to Blount County Parks and Recs many years ago. He was avid Tennessee Football fan and spending time with his family and friends. Wally is preceded in death by his parents, Roy Moles and Elsie Simpson, his brothers Steven and Richard. He is survived by his wife Jo Ellen; his sons Blake and Brian; his brother Ronald Moles and several nieces and nephews. In lieu of flowers, donations can be made to Parkinson's Foundation Tennessee Chapter. Due to the ongoing social distancing restrictions of Covid-19, his funeral service will be family only. A Celebration of Life with his friends and family will be held as soon as allowed. East Tennessee Mortuary is proudly serving the Moles family.
---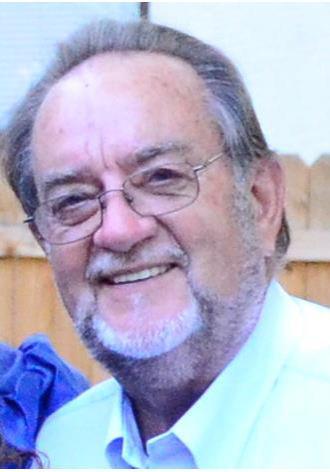 ---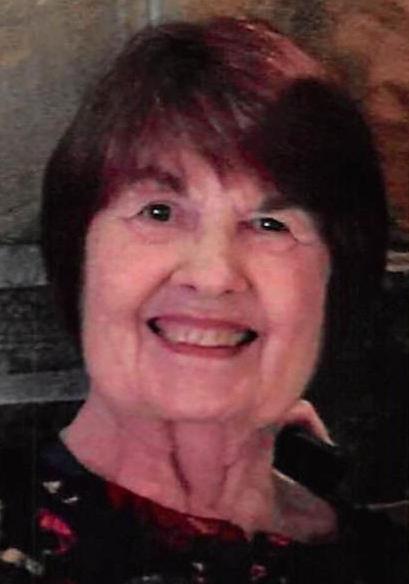 Georgetta "Jody" Rogers, age 81, of Maryville, TN, departed this life unexpectedly on 1/1/21. She was born and raised in Los Angeles, CA but chose the beautiful town of Maryville to raise her family for the past 55 years. While in Los Angeles, she volunteered and was involved with the Los Angeles Police Department providing activities to help keep children and teens off the streets. After arriving in Tennessee to raise her family, she attended and graduated from the University of TN in Knoxville, where she earned a BS, MS, and EdS, all with an emphasis in early education. She was employed by Blount County Schools where she taught kindergarten at Eagleton Elementary School for 27 years. She was also an evaluator for the State of Tennessee in the Career Ladder program, traveling extensively statewide. She was selected as the East TN Regional and Eagleton Elementary's Teacher of the Year in 1997, followed by being named one of six finalists for the Tennessee State Teacher of the Year in 1998. She retired from Blount County Schools in 1999 and spent many years traveling with her husband, the late Joe E Rogers Sr. She was inducted into the Blount County Schools Educator Hall of Fame in the inaugural class of 2018, recognized for her devotion to the education of the children of Blount County. She volunteered with the Auxiliary Department at Blount Memorial Hospital and assisted with the Junior Volunteer program for numerous years. Her entire life was centered on mentoring and educating children and young teens. Our family would like to recognize, thank, and extend our gratitude to the young man who passed suddenly in 2005 and selflessly donated his organs. He gave our Mother the gift of life for 16 years through the gift of a kidney transplant. She was welcomed home by her parents, George and Jean McClure of Huntington Beach, CA; her baby sister, Mary Eckmann of Santa Ana, CA; and her devoted husband of 47 years, Joe E Rogers Sr. She will be missed dearly by her children: sons, Joe Rogers Jr and granddaughter, Gabi of Homosassa FL; Eric Rogers (Lan Gellert MD), grandchildren Noah, Emily and Lucia of Nashville TN, grandson Evan and great granddaughter, Marley of Charlottesville VA; and daughter, Kimberly Rogers Luttrell of Maryville TN and granddaughters, Abby (Michael) Mackey and Katie Beth Esch of Knoxville, TN. Also remembered and missed by her brother, George (Jeri) McClure Jr of San Ignacio, Baja California Sur; numerous cousins, nieces and nephews. The family will hold a celebration of her life in the summer, date and time to be announced. In lieu of flowers, the family requests donations be made to Tennessee Donor Services, 566 Mainstream Dr Ste 300, Nashville TN 37228 or the National Kidney Foundation, Finance Department, 30 East 33rd Street, New York NY 10016. Smith Funeral & Cremation Service, Maryville, 865-983-1000, www.SmithFuneralandCremation.com.
---
Dee Dee Sosebee age 37, of Knoxville, passed away, Sunday, December 27, 2020, at her home. Preceded in death by husband, Michael Sosebee; father and wife, Darrell and Fiona Skidmore. Survived by mother, Mary Herrell; son, Kevin Sosebee; daughter, Katlin Sosebee; daughter-in-law, Kayla McDowell. Graveside service and interment 2:00 PM Tuesday, January 12, 2021 at Greenwood Cemetery Rev. Chad Yarnell officiating. Arrangements by Miller Funeral Home, Maryville.www.millerfuneralhome.org
---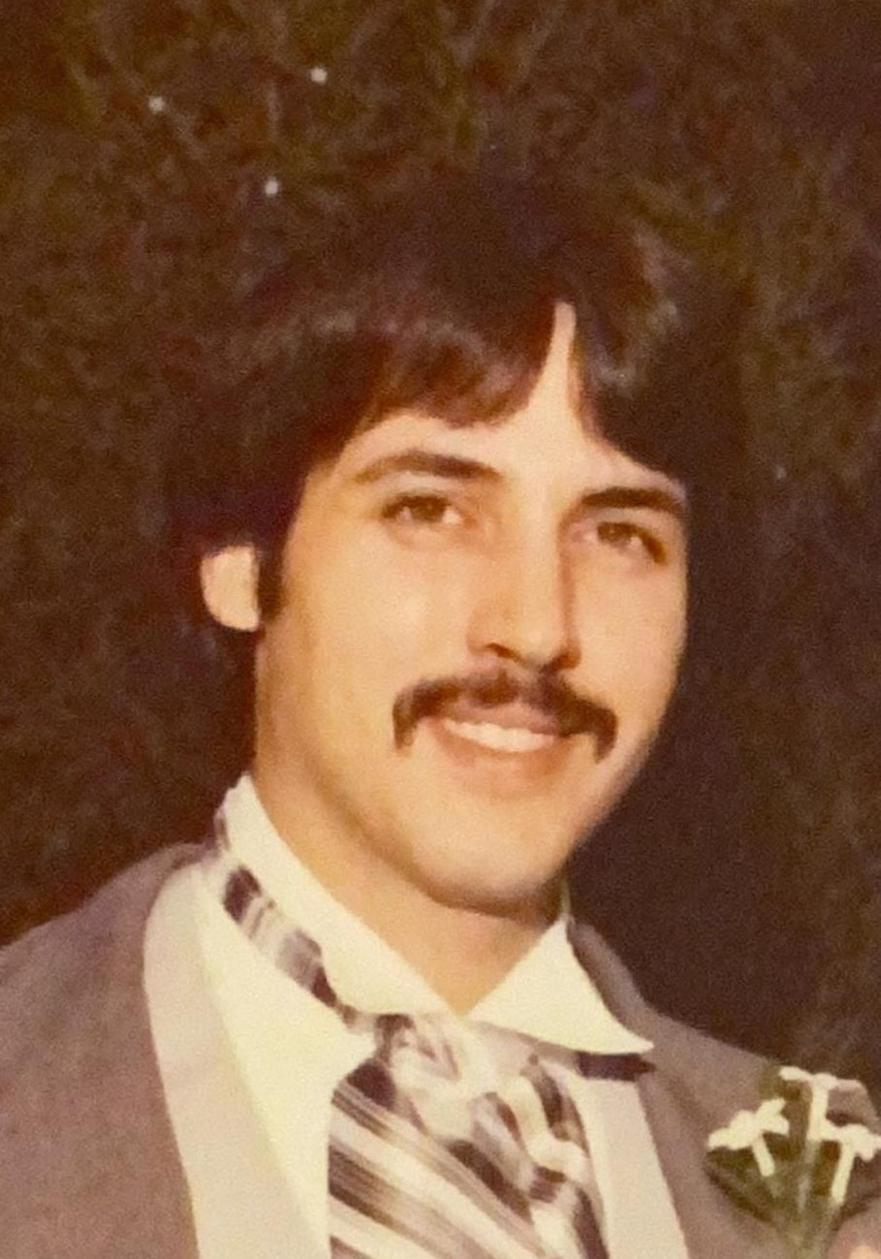 HEWLETTE RAY TIPTON, JR, age 64, of Maryville, went to be with Jesus on Sunday, January 3, 2021, at home. He was preceded in death by his parents, Hewlette and Mary Sue Tipton. Survived by: loving wife of 41 years, Lisa Tipton; children: Sarah Tipton; Matthew Tipton; Elizabeth Burgess and husband Adam; and David Tipton; grandchildren: Addison Burgess; Scarlett Burgess; and Everett Burgess; sister, Kimberly and husband Michael Garner; brother, James and wife Sheryl Tipton; nieces: Alison Hiday; and Lara Draxler; nephew: Cody Tipton; several great nieces, great nephews, and dear friends. Ray was a retired employee at DENSO after 8 years. He was a member of First Baptist Church of Maryville where he spent many years as a devoted RA teacher. Ray was known for his love of gardening, hunting and fishing. In his spare time, he enjoyed spending time with his grandchildren and family. A private Graveside Service was held Thursday January 7th at 11:00 am at Grandview Cemetery. A Celebration of Life Service will be held at a later date due to COVID-19. Memorial contributions may be to Down Syndrome Awareness Group of Knoxville. www.mccammonammonsclick.com 865-982-6812