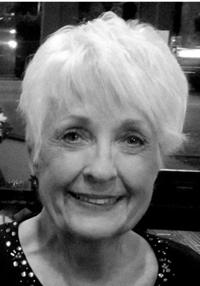 Tamsen Walker Benson, 77, of Birmingham, went fully into the presence of the Lord on July 17, 2021, at her home. She was born September 21, 1943, in Corpus Christi, Texas. Tammy was an accomplished professional pianist, and she had a real passion for her piano students who learned the fine art of music from her for decades. Many of her students were awarded high honors and college scholarships because of her investment in them. Tammy was a nationally certified member of the National Music Teachers Association, Tennessee Music Teachers Association, and Chattanooga Music Teachers Association. She held many offices in these professional organizations over the years and was highly respected by her students and colleagues. In addition to her love of music, Tammy loved to study the Bible. She taught Precept Bible studies until this last Tuesday, when she led her "Porch Ladies" Bible study group just prior to her death. Tammy served in many churches as pianist and was a member of the Greystone Campus of Church of the Highlands in Birmingham. Early on, Tammy was a Navy wife to her husband Paul, and they were married 57 years. She is preceded in death by her parents, Jule and Helen Walker, her brother Tony Walker, and her son, Stephen Paul Benson (Patty). She is survived by her husband Paul Eugene Benson, son Matthew Anthony Benson (Stacey), daughter Brooke Amiee Benson, and her grandchildren: Andrew, Landon (Kayla), Ryan (Amberlyn), Laura, Tristan, Ravyn (Micah), Evan, Tennyson, and Autumn. A graveside service will be held on Monday, July 19, 2021, at 2:00pm, at the Williamson Cemetery, Blount County, TN. A memorial service to celebrate Tammy's life will be held Tuesday, July 20, 2021 at the Grants Mill Campus of Church of the Highlands in the Chapel. The family will receive friends at 10:00am, and the service will be held at 11:00am. www.mccammonammonsclick.com
---
It was a miracle that Vera Blair survived birth during the Allied bombing of Berlin, Germany March 3, 1945. After some difficult years, Vera and her mother immigrated to Connecticut, USA and she would soon study at UCONN, later moving to Chapel Hill, NC where she studied Hematology. During this time, she gave birth to three children. Vera moved to Tennessee with her third-born, Heath and lived a unique mountain-top experience, shattering stereotypes of the times and challenging herself with auto-repair classes, flying and teaching small airplane operations, and discovering her talents of stained glass, photography, wood carving, miniature dollhouse design, and even creating wooden bowls on the lathe. Vera became a phlebotomist, and jokingly called herself "head sticker" as she managed the medical injection team at Fort Sanders Hospital. Vera was also an avid long-distance runner, and spent lots of time caring for animals. She tamed the untamable and published her experiences. Vera was a Captain of the Civil Air Patrol and in later years became lovingly known as "Vivi" to her son Heath's new family. Vera passed away comfortably July 11, 2021, and is survived by her partner Wallace Koehler, her children Heath Blair, Stephanie and Eric Smith, Charlie Blair, David Blair, her granddaughter Ivy Blair, and grandson Sam Blair.
---
Robert Andrew "Bob" Boyd passed away quickly and peacefully at Asbury Place in Maryville on Wednesday, July 14. He was 87. He is preceded in death by his father and mother, Orville Delbert and Edythe Ruth (Raffensberger) Boyd, and by son Thomas Robert Boyd. He is survived by his beloved wife of 69 years, Barbara Joan (Bailey) Boyd, daughters Elizabeth Ellen "Betsy" Boyd and Janette Ruth Lafon, son and daughter-in-law Ken and Sarah Boyd, all of Maryville, and daughter-in-law Sandy Boyd of Bradenton, FL.; grandchildren Nick (Sabrina) Lafon, Matt (Megan) Lafon of Maryville, Katie (Mark) Pirke of Lakeland, FL, Jennifer Boyd (Brett Olsen) of Parrish, FL, Rebecca (Brian) Ott of Knoxville, and Andrew Boyd of Maryville; great-grandchildren Leslie, Sam and Maryanna Lafon, Antonia Boyd, Lillian Baker, Gweneviere Olsen, Wesley-Alexander Olsen and Daphne Ott. Bob was born in Akron, Ohio, on January 30, 1934. He followed in his father's footsteps for a long, successful and satisfying career in retail management, having worked for the F.W. Woolworth Co. in Ohio and Kentucky and T.G. & Y. Stores and Craft Depot in Florida. He retired twice from retail, but missed it so much that upon moving to Tennessee in 2005, he continued to work part-time as a merchandiser. Always good with numbers, he served for several years as treasurer for the Mercer Place Homeowners Association. Bob loved camping in hiking with family and friends in Ohio and in the Great Smoky Mountains National Park. As a beloved husband, dad, granddad and great-granddad, Bob will most be remembered for his devotion to and love for his family. The family will gather for private remembrances and a celebration of Bob's life.
---
Six of her direct line ancestors sailed aboard the Mayflower from England and arrived in the New World in 1620 to found Plymouth Colony. Jean Currier White, born September 26, 1919, was the oldest of Donald and Ruth Haseltine White's five children of Wakefield, Massachusetts. Jean decided to go to Maryville College in Tennessee because the co-chair of the Biology Department was a Wakefield native. Arriving in 1937, Jean soon met a tall, quiet, red-headed young man from Middle Tennessee. His name was Arthur Byrne. They were soon inseparable. They both graduated from Maryville College. He then completed a J.D. Degree from UT College of Law. In September 1942, they traveled to Massachusetts with one of Art's sisters and his best friend. They married in Wakefield on our mother's birthday. In 1952, their first daughter, Jean Laurie, arrived, and in 1953, a second daughter, Ann Terrell, was born to complete their family. When Jean was 10, she joined the Girl Scouts and remained a Girl Scout for life. She served a variety of roles in Tanasi Girl Scout Council, including trainer of leaders, trainer of trainers, troop leader, and Council First Vice-President. She served on Holston United Methodist Conference committees and councils over the years; long active in the League of Women Voters; participated in the Knoxville Business and Professional Women's Club; a Knoxville Fine Arts Council board member; Knoxville Symphony Guild member; and a Knoxville Bar Auxiliary member. She enjoyed needle work and knitting. Collected stamps and dolls from around the world. She was a vocal supporter at Lady Vol basketball games over the years and a Boost-Her Club member. She enjoyed playing league tennis and she walked most days. Jean and Art traveled all over the U.S. and to Mexico, Canada, around the British Isles, Switzerland, Sweden, Spain, Italy, and Russia. Predeceased by devoted husband of 65 years, Arthur D. Byrne, Knoxville/Maryville, Donald and Ruth White, Wakefield, Mass., sisters, Carol Latorraca, Wauwatosa, Wis., Ruth Maynard, Colchester, Conn., brothers, Robert S. White, Munroe Falls, Ohio, Edson F. White, Cooperstown, N.Y., sisters-in-law, Ann Byrne Rosson, Knoxville, Beatrice Pearson White, Munroe Falls, Ohio, Virginia Pierce White, Cooperstown, N.Y., and brothers-in-law, Richard R. Rosson, Knoxville, David A. Laude, Modesto, Calif., Rocco Latorraca, Wauwatosa, Wis., and John Maynard, Uncasville, Conn. Survived by daughters, Laurie Byrne, Maryville, Terry Byrne, Rochester, N.Y., sister-in-law, Betsy Byrne Laude, Boise Idaho, and numerous nieces and nephews, including Martha Rosson, Knoxville, who provided invaluable assistance over the past few years. Jean lived by the principle found in Matthew 25:40. "And the King replied, "Truly I tell you, whatever you did for the least of these brothers of Mine, you did for Me." In lieu of flowers, please send online contributions in memory of Jean W. Byrne to: Welcome Table at First United Methodist Church, Maryville, Tenn. or Frontier Nursing University, Versailles, Ky. A memorial service will be held at Maryville First United Methodist Church Friday, July 23, 4 p.m. For a longer version of Jean Byrne's life story, see www.mccammonammonsclick.com.
---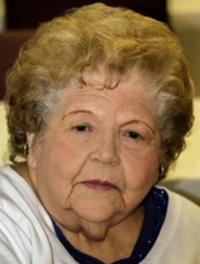 Virginia Lee Cooper Jennings went to be with the Lord on July 15, 2021, at Blount Memorial Hospital. Virginia was born on February 26, 1942, in Maryville, Tn to Oscar and Beaula Cooper. She married her loving and faithful husband Ronald Dean Jennings on May 31, 1957, in Maryville, TN. Ronald and Virginia were blessed to be married 64 wonderful years. Virginia was a loved member of Grace Memorial Church for over 10 years. Virginia loved to sing gospel, bake, shop, and spend time with her family. She was a mother figure to so many and a friend to anyone in need. She is survived by her husband Ronald Dean Jennings, her son Ronald E. Jennings, and daughter, Lisa (Mickey) Maynard, her five grandchildren; Kevin (Jennifer) Olivet, Krissy (Robert) Lockwood, Chelsea (Allen) Tipton, Charles (Ashley) Millsaps, Jennifer (Michael) George, her twelve great-grandchildren; Tommy, Hunter, Brayden, Cayden, Hailey, Kirsten, Adelyn, Aden, Fischer, Jett, Izzabella, Luna, her sisters; Kay Frances Whitehead, Barbara Millsaps-Smith. She was proceeded in death by her parents Oscar and Beaula Cooper, brothers; Max Cooper and James Cooper, sisters; Mary-Ruth Galbreath and Susan Whitehead, nephews; Scott and David Smith. Virginia led a full life full of love and laughter. She will be missed by so many and forever in our hearts! Funeral services will be held on Sunday, July 18, 2021, at Memorial Funeral Home with Reverend Ron Sunderland conducting services, the obituary by Reverend Gary Jones, and special services led by The Russell Family. The receiving of friends will be from 5 to 7pm. with the funeral services starting at 7pm. The graveside service will be held at at the Russell Cemetery with Reverend Gary Simmerly conducting services and special services led by The Russell Family on Monday, July 19, 2021, at 2pm. Flowers for the services are very much appreciated. Condolences my be made at www.maryvillememorialfuneralhome.com
---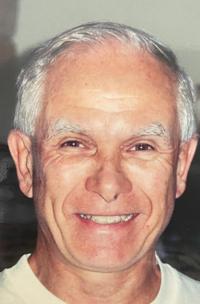 Robert Lough McFarland, 85, of Vonore, TN died on Sunday, July 11, 2021 in Charlotte, NC. Bob was born on May 6, 1936 and was the son of Robert Milton McFarland and Martha Virginia Lough McFarland of Chester, WV. He graduated from Oberlin College in 1957 and earned a Master's Degree and Ph. D. from Kent State University in 1973. He went on to teach and coach in the Health and Physical Education Department at Frostburg State University in Maryland until his retirement in 1998. Bob is survived by his wife of 62 years, Elizabeth Ann Shade McFarland; his children, Robert Charles McFarland of Rome, GA, Carol Ann McFarland Brown of Parkton, MD, and Janet Lee McFarland Kamenick of Charlotte, NC; his in-laws Thomas A. Berg and Aaron Michael Kamenick; and nine grandchildren. In lieu of flowers, memorial gifts can be sent to the Dr. Robert L. and Elizabeth Ann McFarland Scholarship fund (#79514), ATTN: Frostburg State University Foundation, Inc., 101 Braddock Road, Frostburg, MD 21532, or to the Smile Train organization (donate.smiletrain.org) in memory of Bob McFarland. Services will be arranged at a later date. On-line condolences may be left at www.heritagecares.com.
---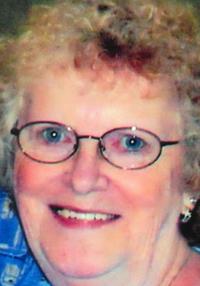 Judy Sorensen, formerly of Racine, WI, passed on January 3, 2021, in her adopted hometown of Maryville, TN. She was 82 years old. She is survived by her husband of 62 years, Jerry Sorensen. Other survivors include their 3 children, 4 grandchildren, 2 great grandchildren, nieces, and nephews. A celebration of life is scheduled for 10 a.m. Saturday, July 24, at St. Paul's Lutheran Church, 429 Sandy Springs Road, Maryville, TN. All are invited to a reception following the service.
---
Shirley Law Wilson, age 81, of Maryville, passed away at home, July 15, 2021. Lifelong member of Hillcrest Baptist Church. Preceded in death by her parents, Houston and Charlotte Millsaps Law; sister, Norma Belle Law; 3 infant brothers; and husband, Glen Wilson. She is survived by her son, Wendell (Tonya) Wilson; daughter, Norma Jean (Jeff) Millsaps; step-daughter, Glenda (Danny) Kimsey; sister-in-law, Faye (Fred) Hanson; special friend, Edna Whitehead; special cousin, Alma and Tommy Russell, Billy and Bobby Gibson. Special thanks to BMH Hospice and caregiver, Skyler. In lieu of flowers, memorial donations may be made to St. Jude's Children's Hospital or Gideon's International. A private graveside service will be held at 12:00 PM Monday, July 19, 2021 at Forrest Hill Cemetery, Rev. Charles Murrell and Bishop John Conley officiating. Arrangements are with Miller Funeral Home, Maryville.