Rusty Wayne Belew, age 50, of Maryville, TN passed away unexpectedly on May 25, 2019. He was a loving and devoted husband for 12 years, who enjoyed spending his free time with his wife and his 'baby' Sophie. He was a hard worker who worked as a Senior Maintenance Technician at DENSO in Maryville for 18 years. Rusty loved spending time with his wife and his family. Rusty never had an unkind word for anyone and was always willing to lend a hand. Rusty is survived by his wife, Crystal Black Belew and Sophie, their dog. In addition, he is survived by his brother Brandon (Judith) Belew, sister Cindy Parkhill, sister-in-law Pam (Bo) Rice, father/mother in law Bobby & Carol Black and several nieces and nephews including Jesse Klatt, Joshua and Harley Belew Rusty was preceded in death by his father, Harley Belew, and his grandparents, Arnest and Mary Summers. Sadly, his mother, Ruby C Guthrie passed away within hours after Rusty. The family will receive friends from 11:00-12:00 on Saturday, June 15, 2019 at Oakland Baptist Church, Maryville. A Memorial Service will follow at 12:00 with Pastor Gary Hawley officiating. If desired, in lieu of flowers the family requests that donations be made to Oakland Baptist Church New Fellowship Hall fund, 3501 Old Niles Ferry Road, Maryville, TN 37801
---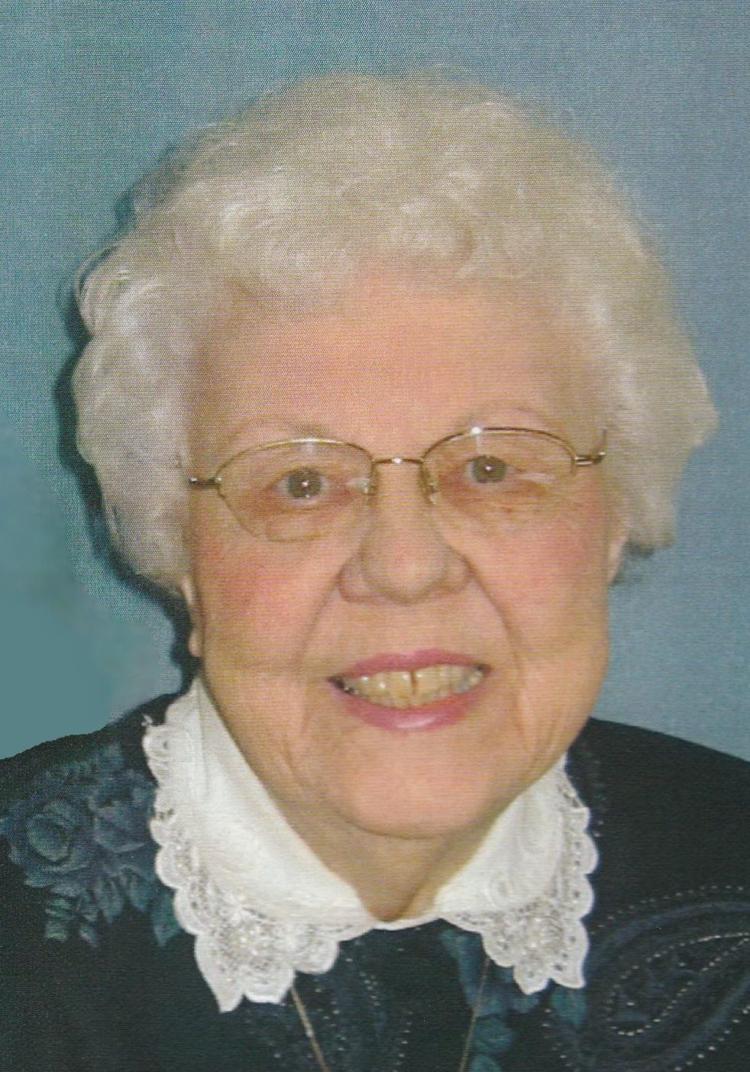 Florence P. Belitz, 95 of Maryville, passed away June 6, 2019. She was a graduate of Carter High School, a beautician and homemaker, and a member of East Maryville Baptist Church. She was preceded in death by Husband of 69 years: Ted Belitz, Son: Gerald Belitz, and Granddaughter: Veronica Belitz. She is survived by Sons and Daughters-in-law: Rickie Belitz and Darlene McGuire, Ronnie and Glenda Belitz, Patsy Belitz, and Susan Belitz, Grandsons and wives: Nick and Alex, Chris, Gerald Jr. and Tracee, Derrick and Christine, Granddaughter and husband: Tonda Belitz Reynolds and Charlie, Great grandsons: Grayson Belitz, Jude Reynolds, Derrick Jr. Belitz and Eric Belitz, Great granddaughters: Savanna Bailey, and Ella and Eden Reynolds. The family would like to say a special thanks to the caregivers at Asbury Steadman Hill, Wexford House, and Caris Hospice. Funeral services will be held 2:00 P.M. Monday June 10, 2019 at Memorial Funeral Home with Pastor Keith Johnson officiating and burial to follow at 3:00 P.M. at Grandview Cemetery. The family will receive friends 12:00 P.M. to 2:00 P.M. Monday at the funeral home. In lieu of flowers the family requests donations be made to the Alzheimer's Association or East Maryville Baptist Church. Condolences may be made at www.maryvillememorialfuneralhome.com.
---
Kathy Sue Black, age 64 of Townsend, went home to be with our Lord and Savior Friday, June 7, 2019 at the family home. She was a devoted Christian and longtime member of Macedonia Baptist Church. Kathy was a loving and cherished wife, mother, grandmother, great-grandmother, sister, and friend who will be deeply missed by her family and friends. She was preceded in death by her father, Carl Turner and her brother, John Turner. Survived by her husband, Rev. Wayne Black; mother, Delores Turner; sons and daughters-in-law, Jesse and Raquiel Black of Sevierville; Stephen and Julie Black of Madisonville; daughters and sons-in-law, Tammy Sue and Ernest Wilson of Bethel Springs, TN; Teresa and Scott Childress of Townsend; grandchildren, Brittany Marshall, Austin Black, Courtney Black, Kathy Childress, Blaine Childress, Mason Childress, and Landon Black; great-great grandchildren, Bryson Marshall and Dustin Burchfield; several brothers and sisters, and many nieces, nephews and other family also survive. A celebration of Kathy's life will be held on Tuesday, June 11, 2019 at 7:00 p.m. in the Smith Trinity chapel with Rev. Odell Cook and her husband, Rev. Wayne Black officiating. The family will receive friends prior to the service from 5:00 until 7:00 p.m. The Interment will be at 11:00 a.m. on Wednesday, June 12, 2019 in Grandview Cemetery. Arrangements by Smith Funeral & Cremation Service, Maryville, 865-983-1000, www.SmithFuneralandCremation.com
---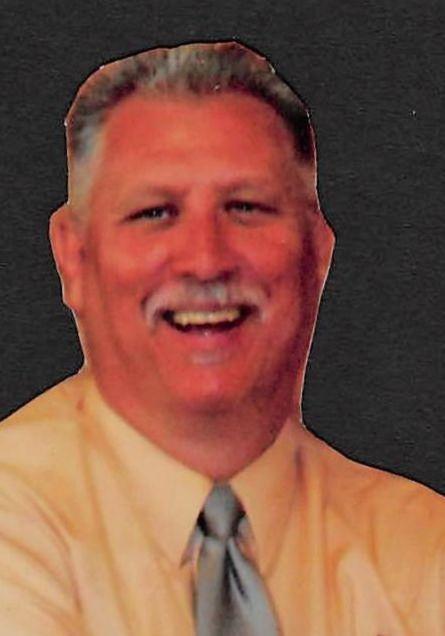 Isaac "Ikey" Max Russell Jr., age 64, while in the company of his family, joined Jesus on June 5, 2019. Ikey was a lifetime resident of Blount County and had retired from Alcoa/Arconic after working 40 years. He was a man of integrity who deeply loved his family. He enjoyed golfing, family vacations, spending time with his grandchildren, and coaching. In fact, this last 11 months since retiring, Ikey became known as "Coach Russell," as he devoted the majority of his time to coaching 3 basketball teams of young boys. Working with these teams brought Ikey incredible joy, and he cherished the relationships he formed with his players and their parents. He was preceded in death by his father Isaac Max Russell Sr. He is survived by his wife of 42 years, Carol Russell; daughter and son-in-law, Summer Russell and David Murrell; daughter and son-in-law, Lindy and Brandon Hall; son Cody Russell; grandchildren, Jet Murrell, Kizer Murrell, Rhett Hall, and Brinley Hall; his mother, Dean Russell; and brother, Perry Russell. The family will receive friends on Monday, June 10, 5:00 PM until 7:00 PM at Smith's Trinity Chapel, followed by the service at 7:00 PM with Pastor Brad Bryant officiating. Smith Funeral & Cremation Service, Maryville, 865-983-1000, www.SmithFuneralandCremation.com.
---
Charles H. "Turk" Sloan, age 94 of Maryville, passed away Friday, June 7, 2019 at Island Home Park Health and Rehab in Knoxville. Turk was born and raised in the Rocky Branch area of Walland to Joe and Mamie Sloan, the second of seven children. He served in the Navy in World War II as a radarman aboard the U.S.S. Booth in both the Atlantic and Pacific theaters of war. He was a youth league girls basketball coach for many years, along with his brother Muncey. He was a mentor, friend and uncle Turk to many of the children throughout the area. Turk should be remembered as a kind, gentle, generous and caring man to all who knew him. He is preceded in death by his parents, Joe and Mamie Sloan, his loving wife and love of his life, Edith, brothers, James and Rex. Survivors include daughter, Joan C. Sloan, son, Jay Wells Jr. (Karen), brothers, Gene (Norma), Bill (Joan), sister, Wilma (Don), sister, Maxine Duncan. Turk also leaves to cherish his memory many nieces and nephews along with many friends and extended family. The family would like to thank the nursing staff and workers at Island Home Park Health and Rehab for their care and kindness to both Turk and Edith. Graveside service and interment will be held 1:30 p.m. Tuesday, June 11, 2019 at Grandview Cemetery Veteran's Memorial Garden, Rev. Tony Brewer officiating, with military honors provided by the Veterans Honor Guard. Arrangements by Miller Funeral Home, Maryville (865) 982-6041, www.millerfuneralhome.org