Edith Russell Conner, age 95, passed away peacefully in her home on Wednesday, February 19, 2020. She is preceded in death by her husband, Wilbur D. Conner; sons, WC, Ronnie, Thomas; daughters, Betty Hall and Celia McKee. Survivors include: son, David; daughters, Connie Riddle and Donna Curtis. In addition to a great many grandchildren, great-grandchildren, great-great grandchildren, nieces and nephews. All of which she dearly loved. Friends may call at your convenience, Thursday, February 20, 2020 from 8:00 AM — 5:00 PM at McCammon-Ammons-Click Funeral Home. Family and friends will meet Friday, February 21, 2020 at 11:00 AM at Old Piney Cemetery. www.mccammonammonsclick.com
---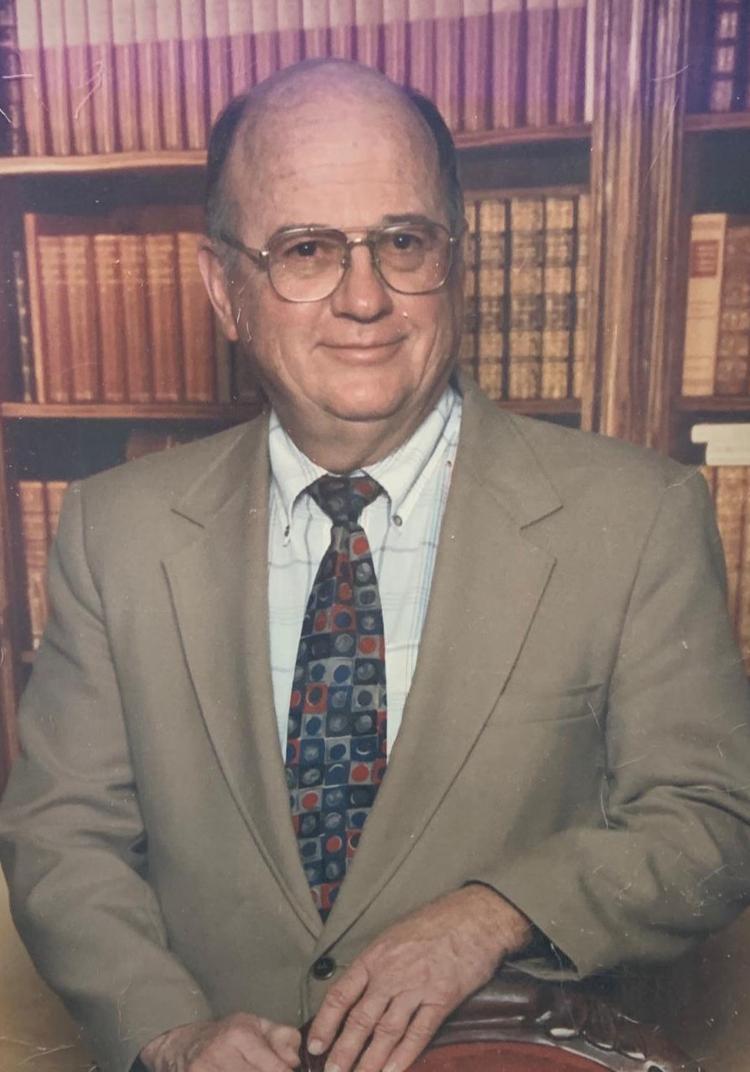 Fredrick Eugene "Possum" Garren, age 84 of Maryville, passed away Sunday, February 16, 2020 at Asbury Place. Gene was a member of Maryville First Baptist Church for many years. He was a Maryville High School graduate and Maryville College Alumni. He was a retired School Teacher who loved sports and was an umpire and coach for women's softball. Preceded in death by his parents, William and Reelena Garren; aunt, Roxie. Survived by wife, Wilma Morton Garren; brothers, Homer Garren, Frank Garren and family; nephews, Scott Garren and family, Mike Morton; Phil Morton; nieces, Gayle Morton Shuler, Diane Asbury, Deanna Garren. Special thanks to Blount Hospice Care and Asbury Health Care Nursing Staff. Family will receive friends from 5:00 until 7:00 PM Thursday, February 20, 2020 at Smith Trinity Chapel. The Funeral Service will follow at 7:00 PM with Pastor Scott Garren officiating. Family and friends will assemble for Interment at 1:00 PM Friday, February 21, 2020 at Grandview Cemetery. Smith Funeral & Cremation Service, Maryville, 865-983-1000, www.SmithFuneralandCremation.com
---
Donald Ray Jenkins, age 68 of Louisville, passed away February 18, 2020. Don was a life-long resident of East Tennessee who attended St. Mark's United Methodist Church in Louisville and was retired from the Oak Ridge National Laboratory where he worked for over 40 years. He was an avid golfer who enjoyed many rounds with close friends at Wallace Hills and Royal Oaks. In his retirement, Don enjoyed nothing more than spending time with his daughters, grandchildren, and beloved dog Reese. Don was preceded in death by his parents, Jim Henry and Leona Jenkins, and his brother, Larry Jenkins. Survivors include daughters and sons-in-law Holly and Brian Child and Courtney and TJ Hammontree, grandchildren Conner Landers and Abby Hammontree and Sarah and Emily Child, brother David (Nell) Jenkins, sister Linda (Gordon) Webb, and numerous special nieces. The family will receive friends from 5:30-7:00 pm, Friday, February 21, at St. Mark's United Methodist Church, 3359 Louisville Road, Louisville, TN 37777. A service celebrating Don's life to follow at 7:00 pm with Rev. Rowland Buck & Rev. Rex Rogers officiating. In lieu of flowers, memorials may be made to St. Mark's United Methodist Church in Louisville, TN. Smith Funeral & Cremation Service, Maryville, 865-983-1000, www.SmithFuneralandCremation.com.
---
Arkie Mae Bolinger Lambert, 96, wife of the late Guy Lambert, daughter of Celia and Andrew Bolinger. Born on February 14, 1923, in Sharps Chapel, TN. Passed away on February 13, 2020. Moved to Blount County after the completion of Norris Dam, worked on the Manhattan Project during World War II, farmer, devoted wife, daughter and sister. Arkie was a devout Christian and was known to all for her love of scripture, the Holy Land and Christ. Her charity, honesty and kindness were unconditional and universal. She was active in her community and her congregations. A viewing is scheduled for 10 AM-Noon on Saturday, Feb. 22nd, at McAmmon-Ammons-Click, followed by a burial ceremony in the cemetery at Salem Baptist Church in Greenback at 1:00 PM. www.mccammonammonsclick.com
---
Robert Lewellyn, 67, of Knoxville died on Feb. 18. Arrangements are incomplete and will be announced at a later date by McCammon-Ammons-Click Funeral Home.
---
Danny Malone, of Maryville, passed away on Saturday, February 15, 2020. He was 56. Danny was born on May 3, 1963. He grew up in Rockford surrounded by numerous family and friends. Danny graduated from Heritage High School in 1982. Two weeks later, Danny was injured in a motorcycle accident that left him a paraplegic. He didn't let his paralysis define him, however. He lived by the mantra, "The only real handicap is a bad attitude." On November 30, 1983, Danny married his high school sweetheart, Michelle (Wettergreen). They were married for 36 years. Danny graduated from Gem City College in Quincy, Illinois, in 1984. He then began a long career as a jeweler at Maryville Jewelers. In 2010, Danny opened Malone's Jewelers in Alcoa. Danny's career spanned over 35 years. He was renowned for his talent as a jewelry designer and repairman and for his honesty and fairness as a businessman. Danny loved spending time with his family — especially his four grandchildren — more than anything else. He also enjoyed the outdoors, traveling, and going to the movies. He was preceded in death by: father, Dale Malone. Survivors include: wife, Michelle; three children, Michael (Amelia), Meagan, and Monica (Matthew White); four grandchildren, Brooks and Vincent Malone and Steven and Madison White; mother, Wanda Malone; brother, Robbie Malone; and sister, Mitzie Waugh (Steve Waugh). Family will receive friends from 1:00 until 3:00 PM, Saturday, February 22, 2020 at Smith Trinity Chapel. Celebration of Life will be from 3:00 until 5:00 PM, Saturday, February 22, 2020 at Life Event Center, 1404 Tuckaleechee Pike, Maryville, TN. Smith Funeral & Cremation Service, Maryville, 865-983-1000, www.SmithFuneralandCremation.com.
---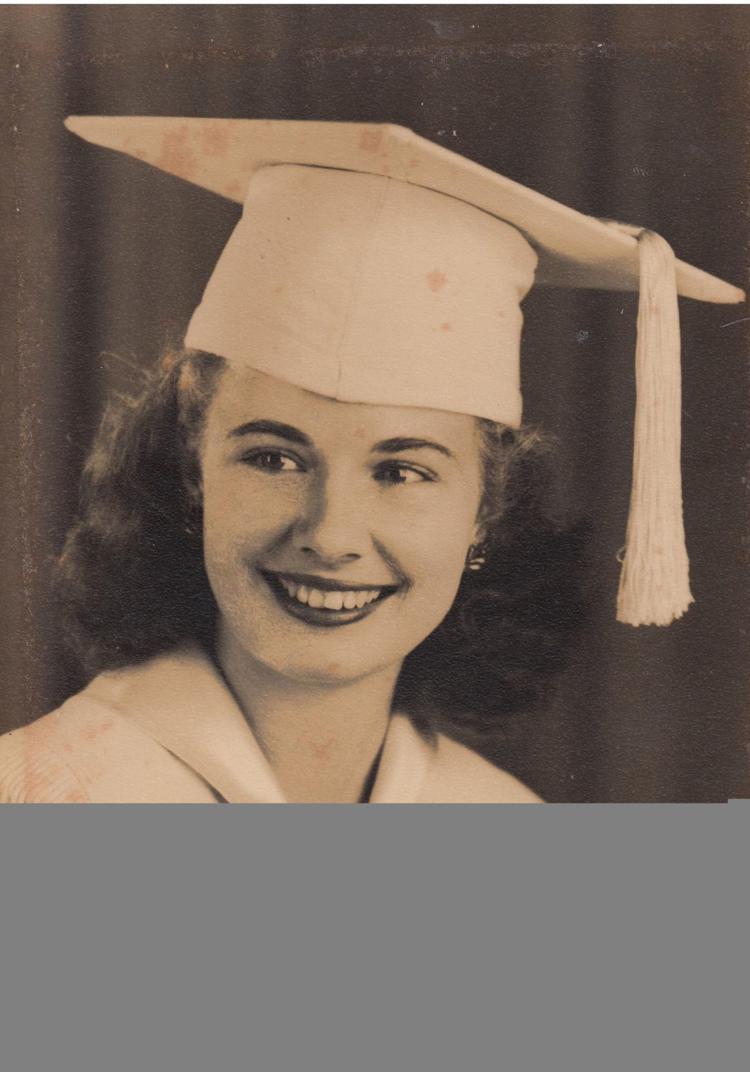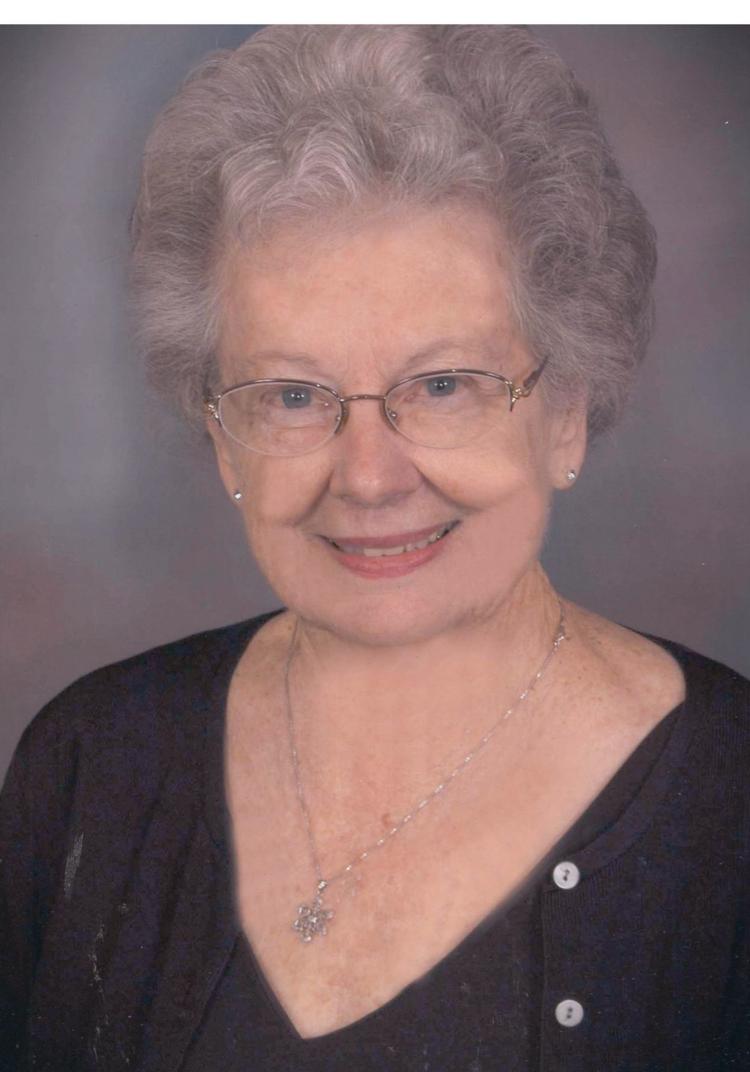 Juanita Rose "Nita" Markey, age 92 was promoted to glory on February 18, 2020 in Maryville, Tennessee. She was an active member of Prospect Baptist Church in Walland, Tennessee. Nita was a loving mother, mother-in-law, grandmother, great-grandmother and friend. She was a longtime choir member of every church she attended. She loved to go to Fort Lauderdale beach, read, work crossword puzzles, and to cook. Nita was a great game-player, and she enjoyed playing various games with the children and grandchildren through the years. She will always be remembered for her faith, her witty sense of humor and her love of family. Nita was preceded in death by her parents, John and Kathleen Coleman, of Fort Lauderdale, FL; her husband, Don Markey, of MI; and sister, Frances Moore, of Tampa, FL. She is survived and will be deeply missed by her son, Kenneth Caudell and wife Sharyn, of Durham, NC; daughter, Beverly Rose and husband Dr. Larry Pugh, of Seymour, TN; grandchildren, Susanna (Rob) Sonnenberg, Roger (Sheri) Pugh, Joshua (Karen) Pugh, Jennifer (Keith) Gilley; great-grandchildren, Joseph (Kendra) Gilley, Megan Pugh, David (Alyssa) Pugh, Daniel Gilley, Kaitlyn Pugh, Noah Gilley, Isabella Gilley, Abigail Gilley, Zoe Gilley, Peter Gilley; sister, Dorothy Wilson, of Lancaster, CA; and numerous nieces, nephews and other extended family. The family will Receive Friends on Friday, February 21st from 5:00-7:00pm at Berry Highland South Funeral Home at 9010 E Simpson Rd. The Funeral Service will follow, with Dr. Roger Pugh officiating. We will meet at Prospect Baptist Church Cemetery on Saturday, February 22nd at 11:00am at 519 Prospect Road in Walland, TN. In lieu of flowers, please consider a donation to Prospect Baptist Church New Building Fund in Juanita's memory. Online condolences may be made at berryhighlandsouth.com.
---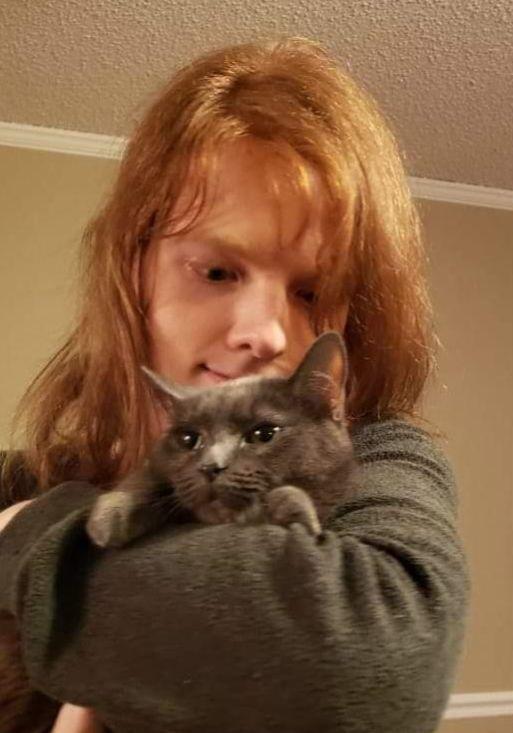 Jace McKeehan, 21, departed this life February 17, 2020. He was preceded in death by his Uncle: Armon Lee McKeehan, Grandmother: Shelby Nichols, and his Grandfather: Armon McKeehan. He is survived by his Mother and Father: Pat and Joan McKeehan, Sister: Kayla McKeehan, Grandmother: Sharon McKeehan, and several aunts, uncles, and cousins. Memorial Services will be held 7:00 P.M. Friday February 21, 2020 at Memorial Funeral Home: 1102 Big Springs Rd., Maryville, TN 37801 with his Sister: Kayla speaking. The family will receive friends 5:00 P.M. to 7:00 P.M. Friday at the funeral home. Condolences may be made at www.maryvillememorialfuneralhome.com.
---
Donald K. (Don) Rhyne Sr., age 85, of South Knoxville born May 6, 1934, departed this life Tuesday, February 18, 2020. Don served in the US Army, stationed in Japan 1955-1958. He was preceded in death by his parents, Joe and Pearl Rhyne. Daughter, Shirley Ann Rhyne. Sister, Barbara Hubbard and Son-in-law, Larry Greenlee. He is survived by: Loving wife of 61 years: Shirley Clure Rhyne. Son: Donald K. "Kenny" Rhyne Jr. (Susan). Daughters: Pam Clark (Norman), Robin Greenlee. Grandsons: Jacob Rhyne and Logan Clark (Bailey). Granddaughters: Andera Greenlee, Tamera Bowman (Josh), and Elyse Rhyne. Great-grandsons: Zeth and Zayden Bowman, . Great-granddaughter: Willow Clark. Funeral service 7 PM Thursday in Atchley's Seymour Chapel with Pastor Dana Fachman officiating. Graveside service and interment 11 AM Friday at Bethel Cemetery, Townsend, TN. The family will receive friends 5-7 PM Thursday at Atchley Funeral Home Seymour 122 Peacock Court, Seymour, TN 37865 (577-2807) Online condolences may be made at www.atchleyfuneralhome.com.
---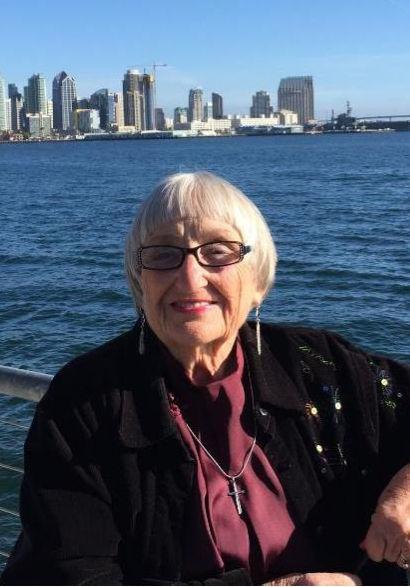 Judith Harlene (Kunkler) Toole Born 10-2-1942 died 02-19-2020 In life, she was an adventurer and a dedicated public servant. She was fluent in 3 languages, spending time in Costa Rica and Brazil. In her career she worked as a municipal attorney, a hearing officer for the Equal Employment Opportunity Commission, and an arbitrator. She volunteered as a family court mediator, and earlier in her life she volunteered as an EMT. She studied at Kansas University, Harvard, and the University of Wisconsin, attaining a BA, two MAs and a JD. She was an active, faithful member of Clover Hill Presbyterian church. She sang in the choir and was the moderator of the Presbyterian Women of the Presbytery of East Tennessee. She was also a dynamic member of many community groups. She is preceded in death by her beloved husband William, her sister Joyce, and her daughter Laurel. She lost a tough 10 year battle with cancer, a testament to her fighting spirit and incredible resilience. She is survived by two sons, Derek and David and a daughter Gillian. She has 8 grandchildren and 3 great-grandchildren. The family will receive friends from 10:30-11:00 AM, Saturday, February 22, at Clover Hill Presbyterian Church with the service to follow at 11:00 AM. Immediately following the service, the interment will be at Clover Hill Presbyterian Church Cemetery. www.mccammonammonsclick.com
---
William "Bill" Max Watts, 83, passed away peacefully on Feb. 18, 2020, at his home in Rockwood, Tenn. Funeral arrangements are being handled by Alder Funeral Home in Morristown, TN. No formal arrangements have been made at this time. Bill was born Feb. 15, 1937, in Maryville, Tenn. He was survived by his son, Darrell (Laura); step-daughters, Denise (JJ), Sheena (Tony) and Joan (Pat); grandchildren, Ashley (John) and Jennifer; great-grandchildren, Caden and Emma. Bill was preceded in death by his wife, Shelby; and parents, Henry and Margarette Watts. In lieu of flowers, the family requests that you make a donation to your favorite charity in Bill's name.