Debra Alice Brock, age 74, of Maryville, TN, passed away peacefully on Saturday, September 4, at Blount Memorial Hospital. Debra was born January 24, 1947 in Arvada, CO, to Donald and Roberta Marquess. She married Tracy Colvin Brock on May 18, 1968 until his passing on January 7, 2017. She was a devoted wife and loving mother who selflessly put the needs of her family above her own. She graciously put her career on hold to stay at home and raise her family. Once the children were grown, she would go on to operate Crest Bowling Lanes with her husband from 2005 until 2017. Debra was preceded in death by her husband Tracy Brock and by her mother, Roberta Marquess, and father, Donald Marquess. Debra is survived by her sons, Travis Brock and wife Sherry, Scott Brock and wife Hannah, brother Donald Marquess and wife Sherril, niece Stacy Marquess, and grandchildren, Jennifer, Eli, and Landon Brock. Date and time of service has yet to be determined.
---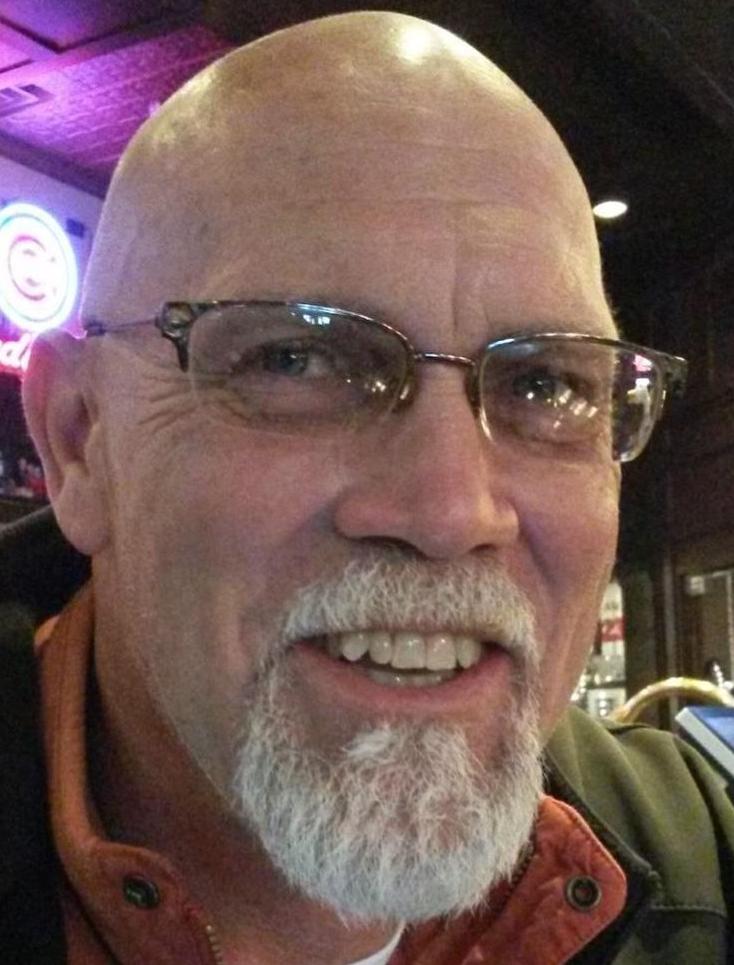 Jeffery F. Cable, New Market TN, husband of Pennie Bates Cable, passed away Wednesday, September 1, 2021, at Cumberland Island in GA. He was born November 30, 1963, in Blount County, TN, the son of Keith and Trudy Cable. Jeff graduated from Heritage High School in Blount County TN, and he spent most of his career with the United States Air Force where he obtained the rank of Master Sergeant. During his 30 years in the military, he served active duty overseas in Asia, Europe, and all over the Middle East. Sergeant Cable finished his military career at McGee Tyson Air National Guard Base as a Fire Protection Craftsman. Several awards were obtained during his time in the military including Air Force Commendation Medal, Air Force Outstanding Unit Award, Air Force Reserve Forces Meritorious Service, National Defense Service Medal with 1 Service Star, Iraq Campaign Medal, Global War on Terrorism Service Medal, Air Force Training Ribbon, Air Force Longevity Service Award. Master Sergeant Cable also worked for 30 years as a Lieutenant for the State of Tennessee DCS. Jeff loved to serve his family & others first and foremost. He loved to cook, coach baseball, help his son Garrett at the farm, work on his sailboat, and travel. He had a heart of service. Jeff dropped everything for anyone and the phrase "would give the shirt off my back" has never been truer. He enjoyed making Pennie's dreams come true and he lived for that every day. Jeff was a member of Lyons Creek Baptist Church. In addition to his wife Pennie, his family members include his children Garrett & Jessica Cable, Jacob & Anna Katherine Pratt, and his daughter Heather Miranda. Jeff has a sister Ginger Boring, and a brother Chris Cable. Jeff also has 7 grandchildren, and one great grandchild. Jeff is preceded in death by his brother Chris and his daughter Heather Miranda. A receiving of friends will be held Thursday, September 9th at Pleasant Grove Piney Baptist Church, 2660 Piney Rd New Market TN, 37820 from 5:30-7:30 with funeral following. The private burial will be at the East Tennessee State Veterans Cemetery and the celebration of life will also be honored with close family and friends. In lieu of flowers the family requests that donations be made to help the soldiers returning from Afghanistan, Gary Sinise Foundation: garysinisefoundation.org Berry Lynnhurst Funeral Home, 2300 Adair Drive, Knoxville, TN 37918 is serving the family. Condolences may be offered at www.berrylynnhurst.com
---
Jesse Morgan Keck, age 23, of Friendsville, passed away Sunday, September 5, 2021. Jesse was a graduate of William Blount High School. He had recently received his Master's Degree in accounting from the University of Tennessee, passed his CPA exam, and was set to start at LBMC in Brentwood. He was an intern for Ingram, Overholt, and Bean. Jesse was a blackbelt in Karate from Hatcher's School of Martial Arts and was involved in boy scouts. He loved outdoor activities with his friends, Brandon Bell and Dylan Holifield, including: shooting, archery, camping, hiking and tubing. Preceded in death by his mother, Karey Renea Keck; infant sister, Terra Mae; grandparents, Charles Boling, Frank and Mayme Keck, Sr. Survived by his father, Anthony L. Keck; sister, Katey Keck and fiancé, Reed Adams; grandmother, Karen Smith; cousin, Samantha Hatmaker; uncle, Frank Keck Jr.; aunt, Lisa Hatmaker; and special pet, Lydia. In lieu of flowers, memorial donations can be made to Blount County Humane Society, P.O. Box 5446, Maryville, TN 37802. Friends may come by at their convenience to sign the guestbook on Thursday, September 09, 2021 from 9:00 AM until 4:00 PM. Family and friends will assemble at 1:00 PM for Graveside Service and Interment Friday, September 10, 2021, at Grandview Pavilion with Rev. Bobby Fields officiating. Smith Funeral & Cremation Service, Maryville, 865-983-1000, www.SmithFuneralandCremation.com.
---
Spencer Lynn McClurg, 67, of Maryville, died Sept. 8, 2021. Services will be planned at a later date at Memorial Funeral Home. Condolences may be made by visiting www.maryvillememorialfuneralhome.com.
---
TSgt. David Wayne Robbins (Ret), 64, went to his heavenly home unexpectedly on September 4th, 2021. A devoted and loving husband, son-in-law, father, grandfather, uncle, and friend. Born in Maryville, TN and resided in Friendsville, TN. Preceded in death by parents Wayne and Dorothy Robbins; brother Joseph Lee Robbins. Survived by his loving wife of 44 years, Patricia Enos Robbins; children Shawn and Renee Robbins; grandchildren Colin and Cassandra Robbins, Landon and Evan Rascoe; as well as many family and friends. Retired from the US Air Force after 20 years of service, and worked at Power Equipment Co in Knoxville, TN for several years. A committed and faithful member of First Cumberland Presbyterian Church Maryville. Receiving of friends will be Sunday, September 12th, 1pm-2pm at McCammon Ammons Click Funeral Home, service to immediately follow with Rev. Ronnie Longmire officiating, followed by interment with Military Honors at Bakers Creek Cemetary. www.mccammonammonsclick.com 865-982-6812
---
Cindy Lee "Earl" Russell, age 60, of Etowah, went home to be with the Lord on Sunday, September 5, 2021, at her residence following a fierce battle with pancreatic cancer. Born on March 22, 1961, in Hamilton, Ohio to the late Harry and Dixie Winsted, she lived a majority of her life in McMinn County and was of the Baptist faith. She loved flowers, driving across the country with her husband Vic Russell, and spending time with her family, friends; and fur babies. In addition to her parents, she was preceded in death by her brother, Harry Winsted; daughter, Donna LeAnn Coleman; and sister, Patricia Hawkins Left behind to cherish her memory are her loving husband, Vic Russell of Etowah; daughters, Mande Fischer of Etowah, Candace Ridge of Etowah, and Katie Torres of Maryville ; grandchildren, Zack Ridge and Sarah, Bryson Ridge and Chasity, Rylan Ridge, Hunter Collins and Becca all of Etowah; Gabby Torres, S.J. Torres, and Colton Lemons of Maryville; great-grandchildren, Aniyah Grace Collins and Grayden Asher Ridge; brothers, Ricky and Jeannie Winsted, Kenneth and Martha Rayburn, and Bobby Rayburn all of Etowah; sister Fronie Winsted of Athens; sisters-in-law, Sheila and Tommy Russell and Lisa and Steve Blankenship; and brother-in-law, Timmy and Janice Russell all of Maryville; as well as several extended family and a host of friends and fur babies. A Celebration of Life and Home going for Cindy Lee Russell will be held at 7p.m. Thursday, September 9, 2021 in the Athens Chapel of Companion Funeral Home The family will receive friends from 5-7p.m. prior to the service on Thursday. We invite you to send a message of comfort and view the family guestbook at www.companionfunerals.com Companion Funeral Home of Athens is in charge of arrangements.
---
Mr. Eugene Boyd Workman, 88, passed from this world into the loving arms of Jesus Christ, our Lord and Savior, September 6, 2021, at 4:00 p.m. at Huntsville Hospital, Huntsville, AL. Smith Funeral and Cremation Service of Maryville, TN will be directing the graveside service at East Maryville Baptist Church Cemetery on Saturday, September 11, 2021, at 2:00 pm. Reverend Jess E. Smith, Jr. will be officiating. Mr. Workman is survived by and will be missed by his brother Dr. Charles T. Workman and wife Edna. By his daughters; Ruth Smith and husband Jess, Gloria Christian and husband Ron. Grandchildren; Nelson Bradford, Jr. and wife Brooke, Lisa McAdams and husband Tommy. Greatgrandchildren; Leah Bradford and Hanna Raney. Our family would like to thank the Huntsville Hospital MICU staff, Smith Trinity Chapel and Berryhill Funeral Home for the care given to our father and kindness shown to us during this sad occasion. May God bless you all. Smith Funeral & Cremation Service, Maryville, 865-983-1000, www.SmithFuneralandCremation.com.