Harold Oscar "Snake Eye" Best age 87 of Maryville passed away February 10, 2021. He was a member of Fairview United Methodist Church and was a retired Master Sergeant of the U.S. Air Force. He was a Veteran of the Korean War and a Bronze Star recipient and also attended the Hardee's Breakfast Club. He was preceded in death by his wife, Alice Marion (Kidd) Best. Survivors include, Beth and Carol Prats, Becky and Mike Johnson, Gary and Denise Best. A private family graveside was held at Sherwood Memorial Gardens. Memorials may be made to any Church, Organization or Gideons Bibles.
---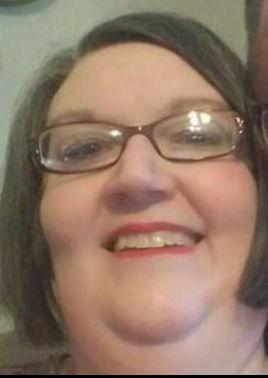 On Thursday February 11, 2021, Rebecca Jill Sayne Dixon went home to be with her Lord and Savior. Becky was born May 2, 1959 in Maryville TN. She married the love of her life, Darrell Dixon, and were inseparable for 41 years. Becky was the sweetest woman with the biggest heart. Her faith in God was unshakable, she never missed an opportunity to praise Him, share the word, and worship. She had the most infectious laugh and a wonderful sense of humor. Becky is preceded in death by her mother, Mabel, her father, Glenn, and her husband, Darrell. She is survived by her son, Brad, her daughter in law, Nicole, and her two grandchildren, Elijah and ZoeyJane, her brothers, Edward Sayne of Loudon and Charlie and wife, Jami Sayne of Maryville, step-mother, Maryanne Sayne. A celebration of life for both Becky and Darrell will be held at a later date. www.mccammonammonsclick.com 865-982-6812
---
Linda Faye England, age 72 of Maryville passed away February 11, 2021. She is preceded in death by parents, Arvil and Edith Cooper; sisters, Judy Gail, Sheila and Bonnie. She is survived by her brothers, Jimmie, Ronnie and Marty; sisters, Darlene and Carolyn; children, Robin and Sandra; several grandchildren, nieces and nephews. Family and friends will meet at 1:00 PM, Thursday, February 18th at Sherwood Memorial Gardens for a graveside with Rev. Raymond Clore officiating. www.mccammonammonsclick 865-982-6812
---
Agnes Leatherwood, 95, of Rockford, went home on February 14, 2021. Born in Blount County on March 5, 1925 to Ernest and Sarah(Cupp) Irwin. She was a life long member of Williamson Chapel Church. Preceded in death by her parents, brothers, and husband of 50 years, Leon. Survivors include: son, Winston and Steve; son, Steve and Jennifer Leatherwood; daughter, Linda Tarwater and Steve Puckett; daughter, Jamie Dalton and Eric Morgan; 5 grandchildren; 1 great-grandson; 5 great-great-grandchildren; sisters, Frances Starrett of Maryville, Racheal Davis of Melbourne, FL; several nieces and nephews; and adopted daughter, Rettie Moore, who was more than a trusted caregiver, she was a friend. Graveside service will be held at 1:00 PM Wednesday, February 17, 2021 at Williamson Chapel Cemetery, Rev. Peter Kenny officiating. The family request all attending follow COVID-19 guidelines by social distancing and wearing a mask.
---
Gladys Lucille Dunlap Sutton, age 96 of Maryville was called home to our Lord and Savior on Sunday February 14, 2021. Gladys was born to Charley and Lois France Dunlap on September 15, 1924. Gladys married William Paul Sutton in 1941 & together they had 12 children & she raised 2 grandchildren — Doyle, Douglas, Lucille, Faye, Donnie, Barbara, Jane, Gary, Johnny, Teresa, Rex, Susie, Brandy & Dustin, 28 grandchildren, 35 great grandchildren & 12 great, great grandchildren. Mamaw, Mother Sutton will be remembered as a tough, independent, prankster, who was fiercely devoted to her family and loved to travel and cut up with her sister Ruby. She was welcomed at the gates of heaven by Husband Paul, Sisters Ruby, Irene, & Lynn, children Doyle, Teresa, & Susie as well as dearly missed grandchildren called before her. She will be dearly missed by this mess she made and we will celebrate her life and stories as she keeps watch over us. Friends may sign the guest register on Thursday, February 18th from 9:00-3:00 PM at McCammon-Ammons-Click Funeral Home. A graveside service will be held at 11:00 AM on Friday, February 19th at Clark's Grove Cemetery with Rev. Greg Long officiating. www.mccammonammonsclick.com 865-982-6812
---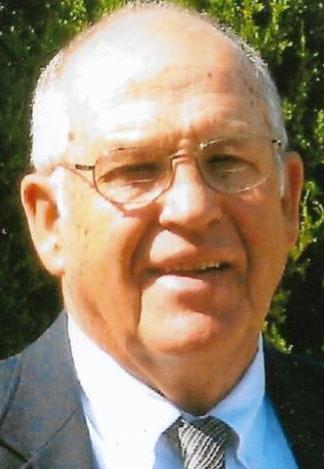 Jewell Dean Tomlison, of Maryville, formerly of Somerset, Kentucky, died Feb. 13, 2021, at The Waters of Clinton. Born Jan. 25, 1940; he was 81. He was a member of Madison Avenue Baptist Church, Maryville, and a former member of Clay Hill Baptist Church, Somerset, where he was ordained as a deacon. A graduate of University of Cincinnati with a degree in metallurgy, he was a tool and die maker by trade. His survivors include his wife of 58 years, Sylvia Lane Hughes Tomlison; daughter, Kelly Renee Ponder (Dr. Robert David Ponder) of Alcoa; grandchildren, Robert Isaac Ponder (Kathryn) of Colonial Beach, Virginia, William David Ponder, of Page, Arizona, and Maria Renee Ponder, of Maryville. Funeral services are pending.