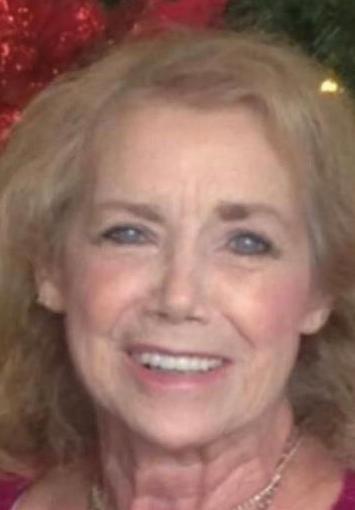 Laura Evelyn Brantley went home to Jesus February 22, 2021. She was born to Flem and Rheuia Birchfield. Laura was mother to her only child Angela René Brantley Gifford. She was a long-time member of Friendsville First Baptist Church where she was encouraged and lifted up in prayer by her church family and Deacon Jim Miller & wife Bonnie. She was preceded in death by: Husband, Howard E. Brantley; Siblings, Harold Bailey, Margret Birchfield, Don Birchfield, Alan (Flemmie) Birchfield. She leaves to cherish her memory her daughter René and husband Carl Gifford; sister, LaWanda Birchfield; grandsons, Dr. Brandon Tyler and wife Rebekah Children; great-grandchildren, Hayden, Lily and Christopher (new baby coming March 2021) Blake, Gifford; great-grandchildren, Blair and Alaysia. Also the cherished Brantley family with special thanks to her brother and sisters-in-law Ruth & Glen Conn for their love and care; many nieces, nephews, and cousins that were so close to her heart. Her special friends from Super X Drug Store where she was employed for many years. Laura enjoyed her Red Hat Club friends and activities, her neighbors in the Ravenwood Community and special friend Betty Kennedy. The family will have a private graveside service at Grandview Cemetery. Smith Funeral & Cremation Service, Maryville, 865-983-1000, www.SmithFuneralandCremation.com.
---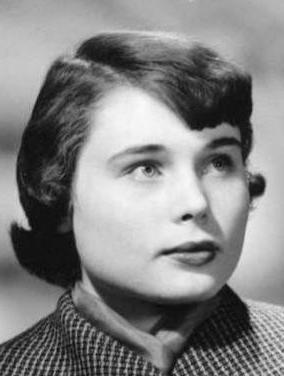 Anna Lee Brown, age 81, passed away on Friday, February 19, 2021 in Maryville, Tennessee after a long battle with cancer. Mrs. Brown was born Anna Lee Rector on October 25, 1939 in Pikeville, Tennessee. Graduated high school from Gulf Park School for Women as salutatorian in 1957. Married to Samuel Brown, Jr. in 1962 before settling in Cordova, Tennessee with her husband where they raised their daughter, Janet. Following retirement, she moved to Maryville with her husband. Mrs. Brown is preceded in death by her mother and father, Helen and W.L. Rector; husband, Samuel Brown, Jr.; and brothers, William "Bear" Rector and Hal Rector. She is survived by her daughter and son-in-law Janet and Brent Garrison and two grandsons Nathan and Connor Garrison of Oviedo, Florida; Mother-in-law, Martha Sue Brown of Pikeville, Tennessee; Sister and Brother-in-law, Pam and Gary Essary of Dyersburg, Tennessee; and Brother, Kyle Rector of Oklahoma City, Oklahoma. The family will privately receive family and friends at her home. The family would like to express our thanks for the exceptional care provided by Covenant Hospice and Home Instead Senior Care. We also extend heart-felt gratitude to all her wonderful River Run neighbors for their love and support. In lieu of flowers, friends may make memorial contributions to Blount County Humane Society, 1005 East Broadway Avenue, Maryville, TN, 37804. Arrangements by Cremation Options, Inc. (865)6WE-CARE (693-2273) www.cremationoptionsinc.com.
---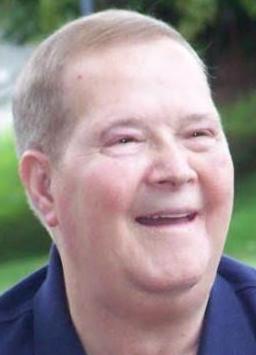 Timith Leon Clark, 78 of Maryville, TN passed away Friday February 19, 2021 peacefully at home. He proudly served in the United States Army where he learned the trade of Welding. After his military service, he continued his Welding career at Blount Steel Supply and Xtreme Marine. He was preceded in death by his wife of 37 years Marilyn Hatley Clark, grandson Collin Clayton, parents Bronce and Mamie Clark, siblings Margaret Bailey, Robert Clark, Donald Clark, Wayne Clark, Brenda Quinn, and Ronald Clark. He is survived by his children: Richard (Kamala) Warren, Tim (Lisa) Clark, Stacy (Paul) Clayton, and Heather Clark. Also survived by grandchildren, Brookes Warren, Bronze Warren, Cash Warren, Zachary Clark, Katie Clayton and great-grandaughter Kaylie Warren. Siblings: Wanda Ross, Dicie Allen, Dorothy Keeble, Mary (Bill) Lambert, Sandy Campbell. Sister n Laws: Shirley Clark and Betty Clark. Many nieces and nephews. Special thanks to all of his caregivers over the past several years. Graveside services will be 11:00 AM Friday at Clarks Grove Cemetery with Ray Couey officiating. The family will receive friends 5:00-7:00 PM Thursday at McCammon-Ammons-Click Funeral Home. In lieu of flowers, memorials may be made to Maryville First Church of the Nazarene, 1610 E Broadway, Maryville, TN 37804. www.mccammonammonsclick.com
---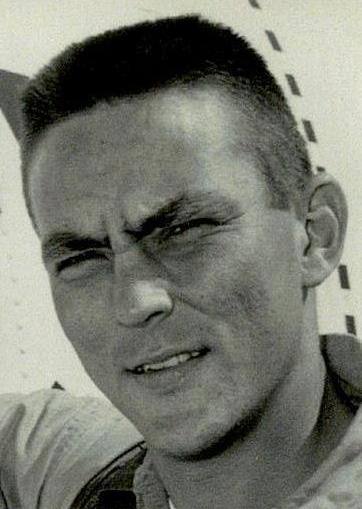 Lt. Col. Bobby Leon Coleman, United States Marine Corps (Retired), age 83, of South Knoxville, passed away, February 21, 2021 at home surrounded by his family. Bob was a native of Knoxville, Tennessee born to Roy Victor and Mattie Irene Knight Coleman. He was a graduate of South High School in 1955 and graduated with a BA in Mathematics from Vanderbilt University in 1961 as a recipient of the Naval Enlisted Scientific Education Program. He went on to complete his studies with a MS in Math Education and a PhD of Philosophy in Education from the University of Tennessee in 1991. Bob was a Marine Corps Officer of 25 years, who served two tours in Vietnam and flew 330 combat missions in the Skyhawk and A-6 Intruder. He was the recipient of 21 Air Medals including the Distinguished Flying Cross. He was also a tenured professor of math and statistics for 25 years at Pellissippi State Technical Community College. Bob was a life time member and deacon at Sevier Heights Baptist Church and was active in the church choir. He enjoyed time with his wife and daughters as an All Star Coach and Commissioner of Bobby Sox Softball. Bob was survived by the love of his life for 64 years, Emma Lue "Boots" Ott Coleman; loving daughters, Cathy Mayo (Bobby), Cheryl Farrow (Jeff) and Julie Stephenson (Douglas); son-in-law, Clark Schweer; grandchildren, Samantha, Jennifer (Hayden), Jason (Denise), Benjamin (Kate), Ashley (Patrick), Lucas (Sarah) and Jacob (Sierra); great-grandchildren, Camden, McCoy, Jett, Layla, Hunter, Banner, Kylie, Mackenzie and Liberty. The family will receive friends Wednesday, February 24, 2021 from 4:00 to 7:00 pm with a celebration of life to follow at 7:00 pm in the chapel of Berry Funeral Home, 3704 Chapman Highway. Rev. Charlie McNutt officiating. Family and friends will meet at East Tennessee Veterans Cemetery Thursday, February 25, 2021 at 2:00pm for interment services with full military honors. Online condolences may be offered at www.berryfuneralhome.com. Arrangements by Berry Funeral Home, 3704 Chapman Highway, Knoxville, Tennessee 37920. Online condolences may be made at www.berryfuneralhome.com.
---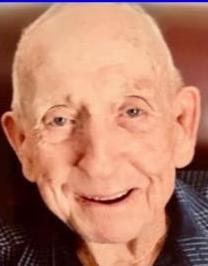 Charles Edward Harmon passed into the loving arms of Jesus Christ on February 18, 2021. He was preceded in death by his loving wife Wanda Evelyn Harmon and his parents Ben and Jennie Harmon, brothers Gene Cutshaw, J. B. Harmon, James Harmon and sisters Mary Ann Tipton, Edna DeBusk. Charles will be missed by his surviving family; stepson Edwin Garner and wife Myra of Franklin, TN, stepdaughters Shawn Kelley and husband Steve of Bartow, FL and Taryn Garner of Winter Haven, FL. Nephews Alan DeBusk, Scott DeBusk and Kent Oliver of Maryville, TN, niece Kelly Lee of Prattville, AL along with 10 grandchildren and 17 great grandchildren. Charles was a true native of Maryville and friend to so many, that everywhere he went people knew him. Family and friends will gather at West Millers Cove Cemetery on 25 February 2021 at 11:00 o'clock for graveside service. In lieu of flowers, please make donations to St Jude Children's Hospital. "And everyone who lives and believes in me shall never die. Do you believe this?"John 11:26. Smith Funeral & Cremation Service, Maryville, 865-983-1000, www.SmithFuneralandCremation.com.
---
Weyman Charles Holsonback, 98, of Maryville, TN died on Feb. 21, 2021. Arrangements are incomplete and will be announced later by Miller Funeral Home, Maryville.
---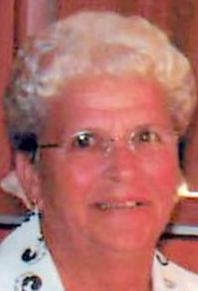 Ellen Josephine Kelley, age 78 of Maryville, passed away Sunday, February 21, 2021 at Blount Memorial Transitional Care. Ellen was a member of Cold Springs Baptist Church in Walland. Preceded in death by parents, George and Nelly Wiggins; son, Robert Joseph Kelley. Survived by husband of 63 years, Jack Kelley; daughter, Jennifer and John Provens; grandchildren, Oliver, Jacob and Allison Provens; brother, Gary Wiggins; several nieces and nephews. Family and friends will assemble at 1:00 PM for Graveside Service and Interment Wednesday, February 24, 2021 at Clarks Grove Cemetery with Pastor Jeff Hickman officiating. Smith Funeral & Cremation Service, Maryville. 865-983-1000, www.SmithFuneralandCremation.com.
---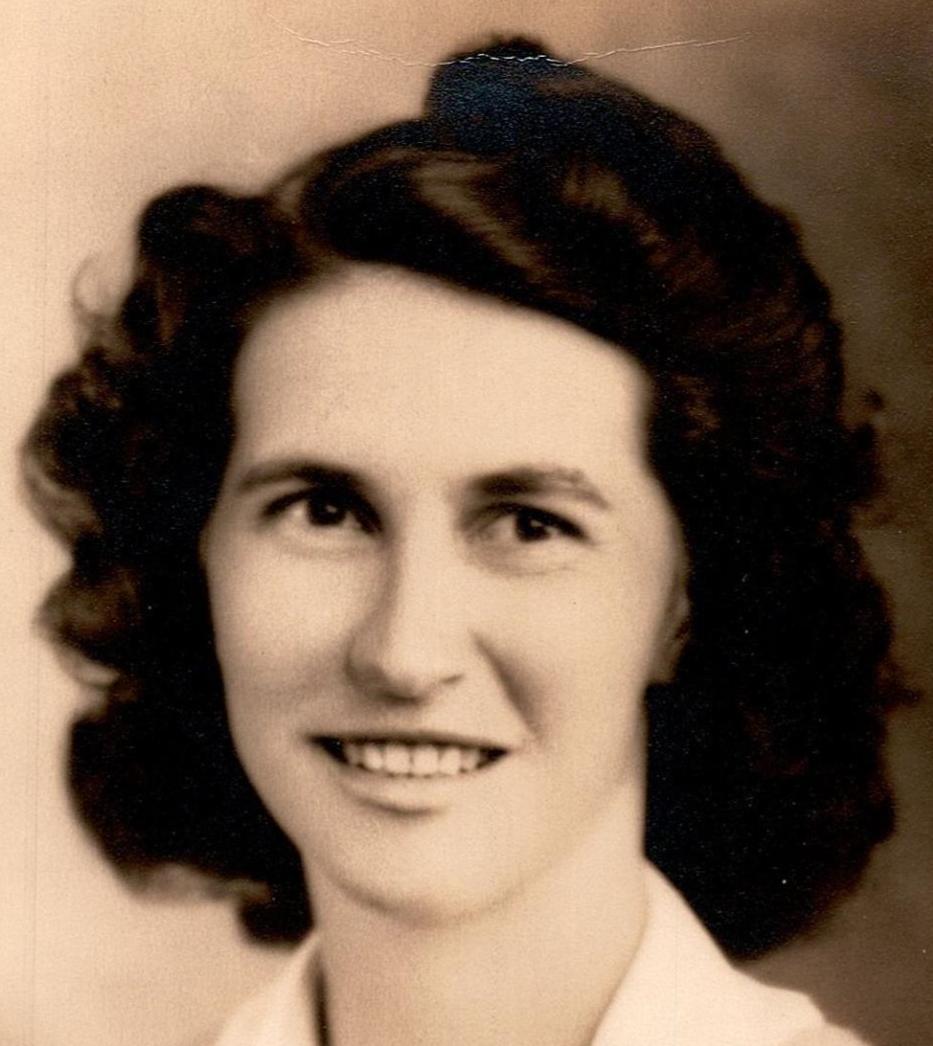 Annie Myers Ott, age 99, passed away on February 20, 2021. Annie was feisty and a little mischievous. She was very loving while also being sharp as a tack and tough as nails. She was born and spent her childhood in Cades Cove before it became apart of the Great Smoky Mountains National Park (moving to Rockford after the park was formed). She was a long-time employee of Hamilton National Bank and retired from First Tennessee National Bank. She always had Boston terriers and loved mowing her yard (even at 98). She cooked the best potato soup, blueberry muffins and beef broth over her biscuits. She had a huge salt & pepper shaker collection and listened to old country honky-tonk music and enjoyed old John Wayne movies. She was an expert at puzzles: word finders, crosswords and Sudoku. Her walls are filled with collages of family photos through the decades. She once drove two underage kids to Georgia so that they could get married — that couples daughter visited on Saturday to say goodbye. Her best friend was her youngest son, Dwight with whom she lived. She will be greatly missed. Preceded in death by husband, David W. Ott; parents, John Russell and Sallie Mae Williams Myers; sisters, Gladys Myers Wallace; and infant sisters, Mary and Elizabeth; brothers, Edgar and Roy Myers; and infant brother, Lloyd. Survived in death by sisters, Christine Valentine and Doris Patrick; children, Larry (Charlotte) Ott, Brenda (David) Ammons, and Dwight Ott; grandkids, David (Cami) Ott of Nashville, TN, Daniel (Abby) Ott of Gainesville, FL, and Katie Ammons and Jennifer Ott; great grandchildren: Harper, Benjamin, Huck, Myers, Hutton and Nora Jane; and numerous nieces and nephews. Family and friends may call at their convenience Wednesday, February 24, 2021 from 9 am to 5 pm at Berry Funeral Home, 3704 Chapman Hwy, Knoxville, TN 37920. Graveside services will be 11 am Thursday, February 25, 2021 at Sherwood Memorial Gardens. Rev. Don Wilson officiating. Online condolences may be offered at www.berryfuneralhome.com.
---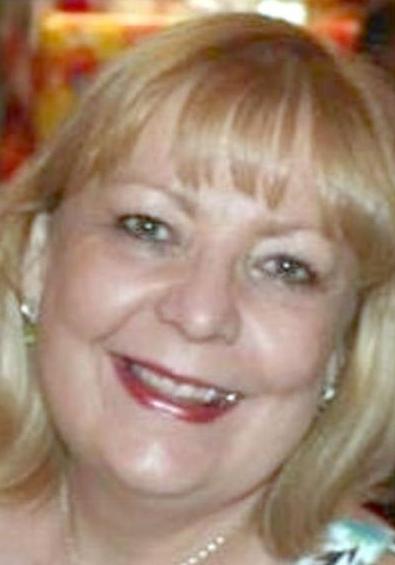 Mrs. Vicki Alica (Clabough) Wilson, age 69, passed away on February 17, 2021, after a 13-year long battle with breast cancer. Vicki passed peacefully at home, surrounded by family as she drifted away to be with the Lord. She was a well-loved pillar in her communities of Maryville and Seymour. She was born August 6, 1951, in Maryville, Tennessee, to loving parents Robert "Hickey" and Elliot Clabough. Vicki held various occupations in her lifetime, including several in the retail industry; however, she took enormous pride in the work she provided in the Children's section of the Blount County Public Library. She was known for her abilities as a fantastic storyteller and cherished every moment she spent with her community's many children. She was an active member of her community and spent numerous hours volunteering at the Appalachian Bear Rescue and public libraries even after retirement. As a result of her generous spirit and pleasant personality, she was loved by many. Vicki was born a lover of all animals. She was very much an advocate for animals through donations to the ASPCA and adopting and fostering many animals throughout the years. She was very passionate about donating to St. Jude's Children's Research Hospital. She was an avid nature lover and loved spending time in her garden and enjoying the Great Smoky Mountains' scenery. Vicki loved the arts and was a talented painter, seamstress, and writer. Vicki was a devoted wife, mother, sister, and grandmother. She is survived by her loving husband of 36 years, Mr. James "Jim" Wilson; her son, David (Meg) Swicegood; daughter, Jamie (Mike) McNutt; grandchildren, Victoria (Nathan) Barker, Brooke and Connor McNutt; great-grandchild, Aiden Barker; sisters, Sandra Pittman, Robin (Mike) Davis, and Melanie (Dean) Hutton and other family and friends. She is preceded in death by her parents, Robert "Hickey" and Elliot Clabough; and son Brent Wilson. In lieu of flowers, family, friends, and others whose lives Vicki touched are invited to donate to St. Jude Children's Research Hospital, 501 St. Jude Place, Memphis, TN 38105 in her honor. A Memorial Service will be at 2:00 PM Thursday, February 25, 2021 at Smith Trinity Chapel with Rev. Michael McNutt officiating. Smith Funeral & Cremation Service, Maryville, 865-983-1000, www.SmithFuneralandCremation.com.