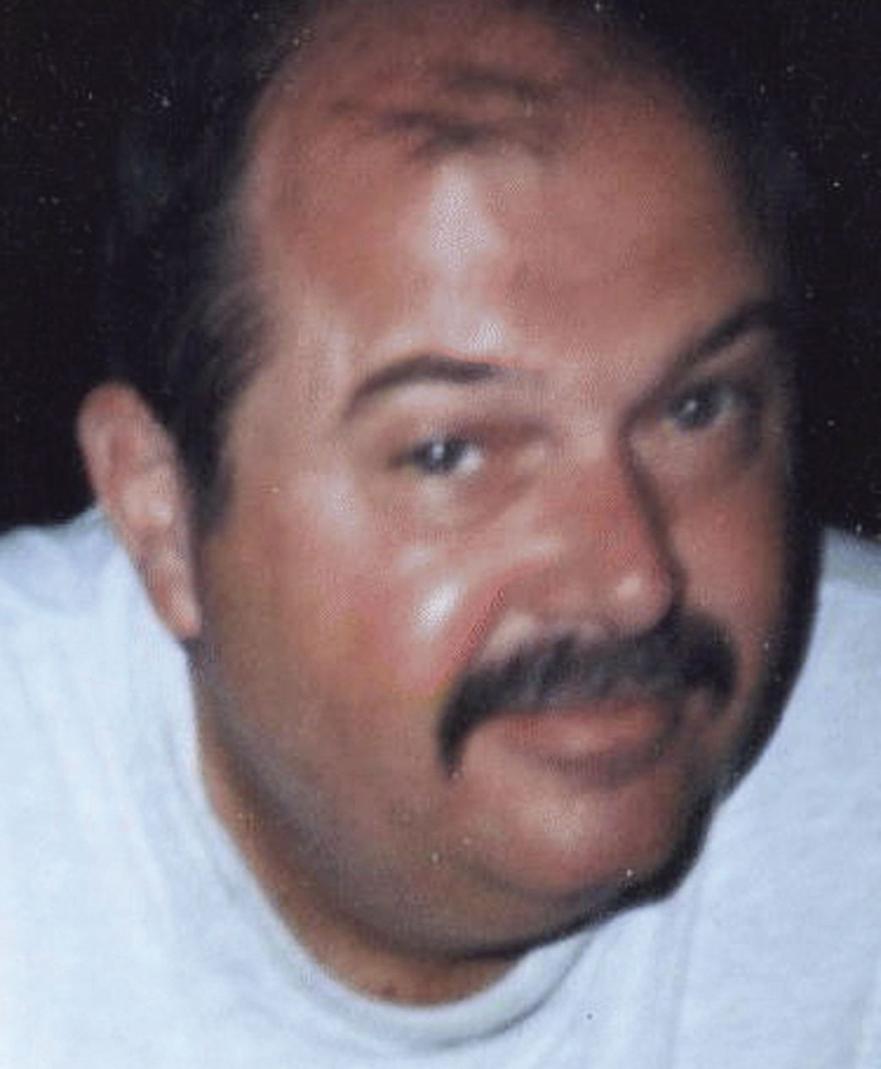 James Paul Boyd Jr. 70 of Walland, TN and formerly of East Ridge, TN passed away Monday July 23, 2020. James was a member of Holy Family Catholic Church, Knights of Columbus, and Former member of Carpenters Union. He retired from the US Postal Service after many years of service and was a disabled Veteran of the US Army. James was preceded in death by parents, James Paul and Jewell Swanson Boyd; sister, Judy Holder; and brother, Donnie Boyd. He is survived by wife, Donna Wein Boyd; sons, Michael and Matthew (Tracy) Boyd; grandchildren, Silas, Kellan, Cecilia, and Julietta; brothers- in- law and sisters- in- law, Linda Wein, Michael and Terry Wein, Thomas and Cathy Wein, Gregg Wein, Donna Potter Boyd, Mike and Marchell Holder and Michael's former wife Kali; and multiple nieces and nephews.Funeral Mass 11 AM Monday August 3, 2020 at Holy Family Catholic Church with Father Thomas O'Connell officiating. The family will receive friends 2-4 PM Sunday August 2, 2020 at Atchley Funeral Home Seymour 122 Peacock Court, Seymour, TN 37865. (865-577-2807). Online condolences may be made at www.atchleyfuneralhome.com
---
Clyde Ray Brewer, 89, passed away at his home early in the morning of July 23 with his wife and children present. Clyde was born April 9, 1931, in the mountains of Townsend, TN, to Walter Earnest Brewer and Mary Catherine Patty. He was the youngest of six children who all preceded him in death. He is survived by his wife of 67 years, Mildred; his son David Brewer (Susan Dillon), his daughter Diane Brewer (Lauren Blackwell), and his daughter Donna Golden (Mike); two grandchildren, Nick Golden (Melissa) and Erin Golden (Cody Miller); one great grandson, Levi Michael Golden; and many nieces, nephews, and cousins whom he loved. Visitation will be July 29, 2020, from 11:30 a.m. to 12 p.m. at Newcomer Funeral Home — Beavercreek Chapel (3380 Dayton-Xenia Road, Beavercreek, Ohio). A funeral service will follow at noon. Burial will be at Valley View Memorial Gardens. In lieu of flowers, the family asks that expressions of sympathy be made to Hospice of Dayton or Greene County Council on Aging.
---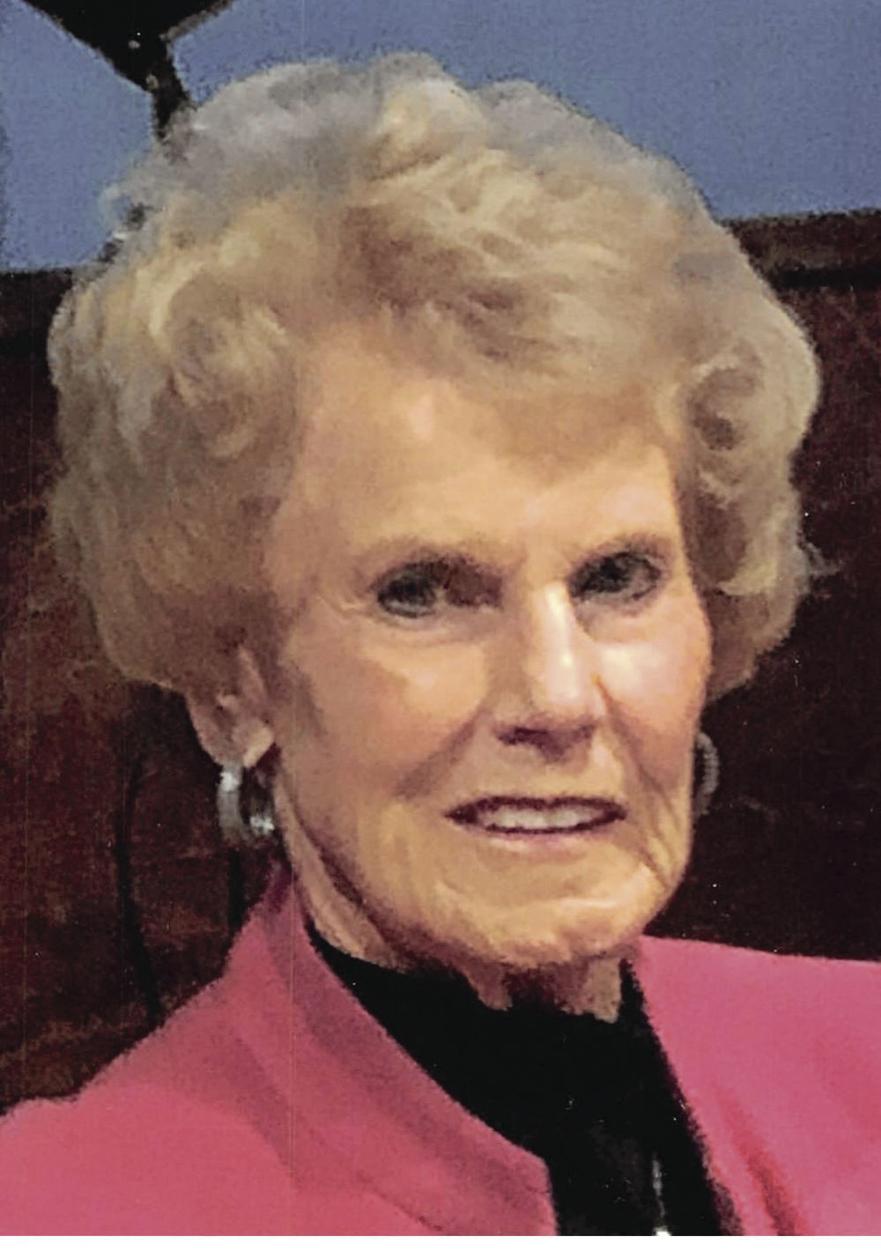 Bobbie R. Clark, age 81, passed away July 24, 2020 at her home surrounded by her loving family. Bobbie was a member of Springview Baptist Church. She retired from Levi Strauss and Co. She was an avid Tennessee Lady Vols supporter for many years. She will be greatly missed by her friends and family. Bobbie was preceded in death by her husband, Clyde Clark; her parents, Sherman and Lilly Phillips Orr; brothers, Olin, Glen, Mack, Tommy and Hoyle Orr; Sisters, Minnie Tulloch, Leona Houston, Roberta Helton and nephew, Doug Helton. Survived by nieces and nephews, Tony (Sandy) Houston, Don Houston, Mike (Jeanne) Houston, Karla (Jeff) Burris, Tammy (Justin) Hannan, Terry (Kathy) Orr, Connie Orr; sister-in-law, Mary Ruth Orr and special cousin, Joan Kivisto; stepsons, Kim (Teresa) Clark, John (Jenny) Clark; grandchildren, Samantha (Daniel) Hudson, Christopher Clark and great-grandson, Dain Hudson; great nieces and nephews, Kendra (Billy) Holt, Brooke (Jeremy) Patty, Kayla (Bret) Shaw, Trae (Monique) Helton, Chase (Maegan) Helton, Matt (Kim) Houston, Shawn (Melissa) Williamson, Katelyn Houston, Jennifer (Cody) Silcox, Jaymee Hannan, Ty Orr, Kollin Orr, Kyle (Kristin) Orr and the loves of her life her great-great-nieces and nephews. Funeral Service will be 1:00pm Wednesday, July 29, 2020 at Springview Baptist Church with Pastor Ben Ward officiating. The family & friends will assemble at 2:00pm Wednesday, July 29, 2020 at Bakers Creek Cemetery for graveside service and interment. Due to social distancing guidelines, there will be no public visitation and masks are recommended. Monetary donations in honor of Bobbie may be made to Springview Baptist Church, 4220 US Highway 411 South, Maryville, TN 37801 for the children's playground fund. Arrangements by Smith Funeral & Cremation Service, Maryville, 865-983-1000, SmithFuneralandCremation.com
---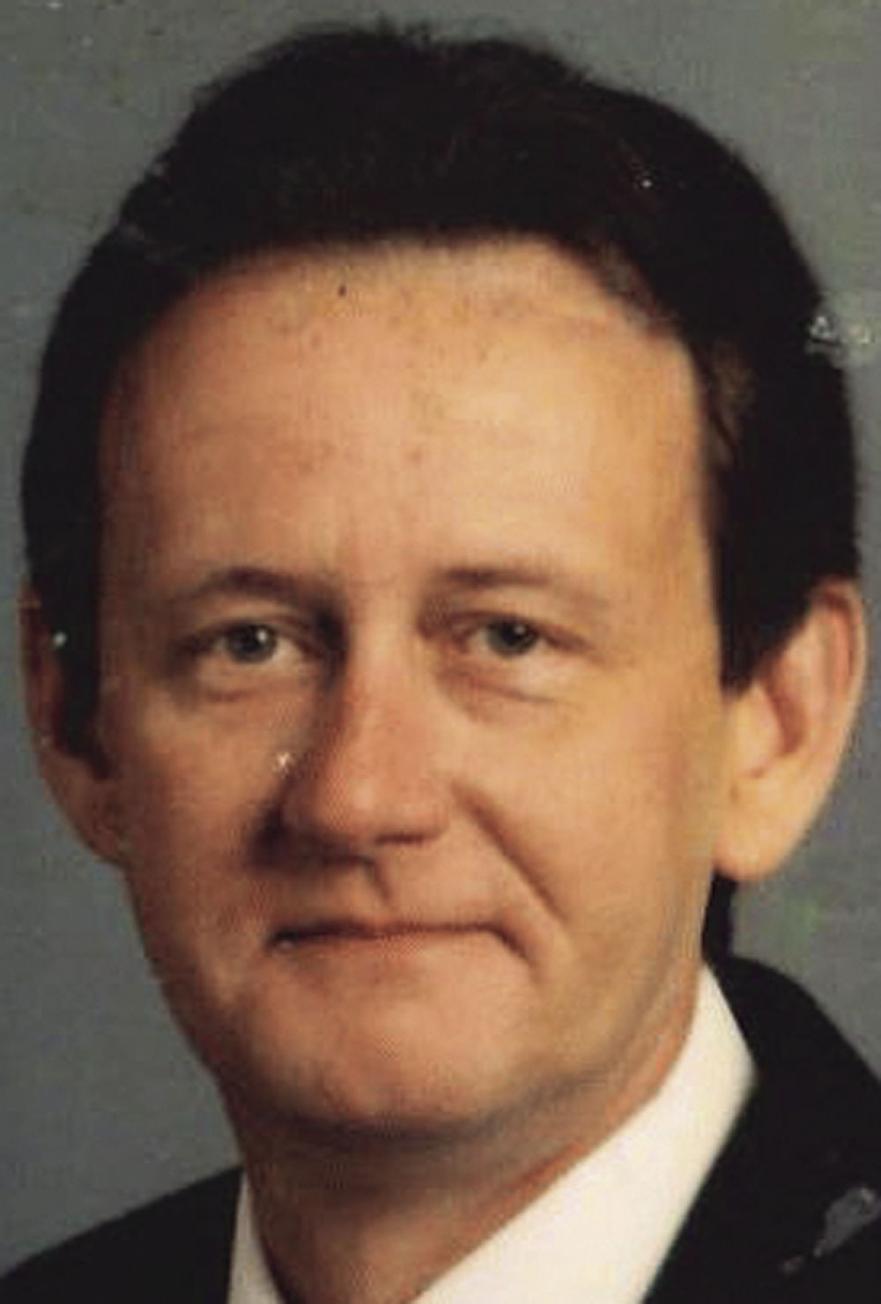 Rodney Michael Hill passed away July 24, 2020. He was born on July 22, 1956. Rodney is preceded in death by his parents Jake and Audrey Hill and his sister Connie. He is survived by his wife Patricia, son Sean and grandsons Logan and Freddie. Rodney was a wonderful husband, father and wonderful friend to many. The Blount Home Health and Hospice were just wonderful. He will be so very missed. No service as per his wish. In lieu of flowers, please make memorial donations in Rod's name to First Baptist Church Maryville. Cremation to be arranged by Cremation By Grandview. 865-738-0244, www.CremationByGrandview.com
---
Lynn Alexander Kidd, age 79 of Maryville passed away at his home. Lynn was born in Maryville, 12/12/1940. His parents were Mattie Carpenter Kidd and Walter Leon Kidd. He is survived by his brother, Randal L. Kidd; nieces, Mattie Johnson and Leah Woods. Lynn grew up in Maryville and graduated from Maryville High School in 1958. After high school, he graduated from the University of Tennessee, Knoxville, with a BS in Industrial Engineering in 1962. In 1966, he married the love of his life, Margaret, while she was attending Macon Hospital School of Nursing, and Lynn was employed as an engineer for Robins Air Force Base in Warner Robins, Georgia. They have been married for 54 years and have one son, Bryan, who is married to Patricia. Patricia and Bryan make their home in Winchester, Virginia. While living in Titusville, Florida, and working for NASA, he received a BS from Florida Institute of Technology, in Operations Research. Work History-Career civil servant for nearly 40 years, including being employed by the US Air Force in Warner Robins, GA. From there he (Margaret and Bryan) moved to Titusville, Florida, where he was an employee of NASA. That was an exciting time to have worked and lived there during many of the manned space flights. His group was called "Apollo Applications" which evolved into the manned space program. From NASA, he went with the US Postal Service, serving as Postmaster in Titusville, Florida, and later finishing his career as a US Postal Service Executive at Headquarters in Washington, DC. In 1998, Lynn and his wife retired to Maryville, where he has been a member of New Providence Presbyterian Church from his childhood. After retiring to Maryville, he served as an Elder at NPPC. Hobbies include being a proud alumni of Maryville High School and enjoying Rebel football since retiring. The Rebels have been so much more successful than when he was a high school student back in the 50's. He enjoyed golf and traveling and was a volunteer-mentor for the Boys and Girls Club of Blount County. Lynn had a sharp sense of humor and often had the last word. Among the activities he enjoyed was having breakfast with his friends at Panera Bread. Someone once asked Margaret if Lynn was with the group of men that sat in a corner at Panera every morning. Thinking a compliment was going to follow, she answered "Why, yes, just about every morning." But instead, the questioner replied, "Well, they sure are loud!" When she told Lynn that someone complained to her about how loud their breakfast group was, he replied, "Well that is probably because half of us are hard of hearing and the rest have a short-term memory problem!" Years ago when Reverend Emily Anderson had been selected as our new pastor at NPPC, the selection committee held a reception for her in the reception hall, Lynn, introduced himself, wife and sister-in-law to Emily. She said, "I notice you all have the same last name, are you related?", Lynn replied, "I'm from the Mormon branch of Presbyterians and these are my two wives." Emily, who's a quick wit herself said, "You need to come see me in my office!" One of Lynn's favorite jokes was about a New York stock broker who, after having been a very successful broker, decided to move to rural West Virginia for some peace and quiet. After he had settled into his home, there came a knock at his door. A man dressed in overhauls was standing there with a big smile. He said, "Howdy, I"m your neighbor who lives just across the way, and I would like to invite you to a party at my house." They's gonna be some dancin', some sangin', maybe even some fightin', and some love makin'. The stock broker says, "Wow, that sounds like quite a party; what should I wear? The neighbor replied, "Hit don't make no difference, hit's jest gonna be you and me." A memorial service will be held at 2:00 PM, Wednesday, July 29, 2020 at McCammon-Ammons-Click Funeral Home Chapel with the Rev. Dr. Stan Rushing officiating. In lieu of flowers, the family requests donations be made to New Providence Presbyterian Church of Maryville, 703 West Broadway, Maryville, TN 37801; or to the Boys and Girls Club of Blount County, 520 S. Washington Street, Maryville, TN 37804 (865-232-1240). www.mccammonammonsclick.com 865-982-6812
---
Gary Lynn Lambert, 65, of Lincolnton, Georgia, passed away Sunday, July 26, 2020. Gary was born in Blount County where he still has family and friends. Gary is survived by his wife, Imogene; son, Chad Lambert, and wife, Donna; grandchildren, Evan, Grayson, Liam, and Ansleigh Lambert and Bryce McKenzie. He is also survived by brother, Wesley Lambert, and wife, Darlene; sister, Barbara Russell and husband, Charles; nieces, Charla McPeake, and husband, Cody, Traci Dubuque and husband, Ryan; sister-in-law, Margaret Daffron and husband, Dexter; sister-in-law, Helen Smith and husband, Michael; brother-in-law, Raymond Dorsey and wife, Pam. He was preceded in death by his parents, Imogene and Billy Lambert. In lieu of flowers, memorial donations may be made to the American Diabetes Association. A private graveside service will be held at Big Springs Baptist Church Cemetery. Arrangements are with Miller Funeral Home, Maryville.
---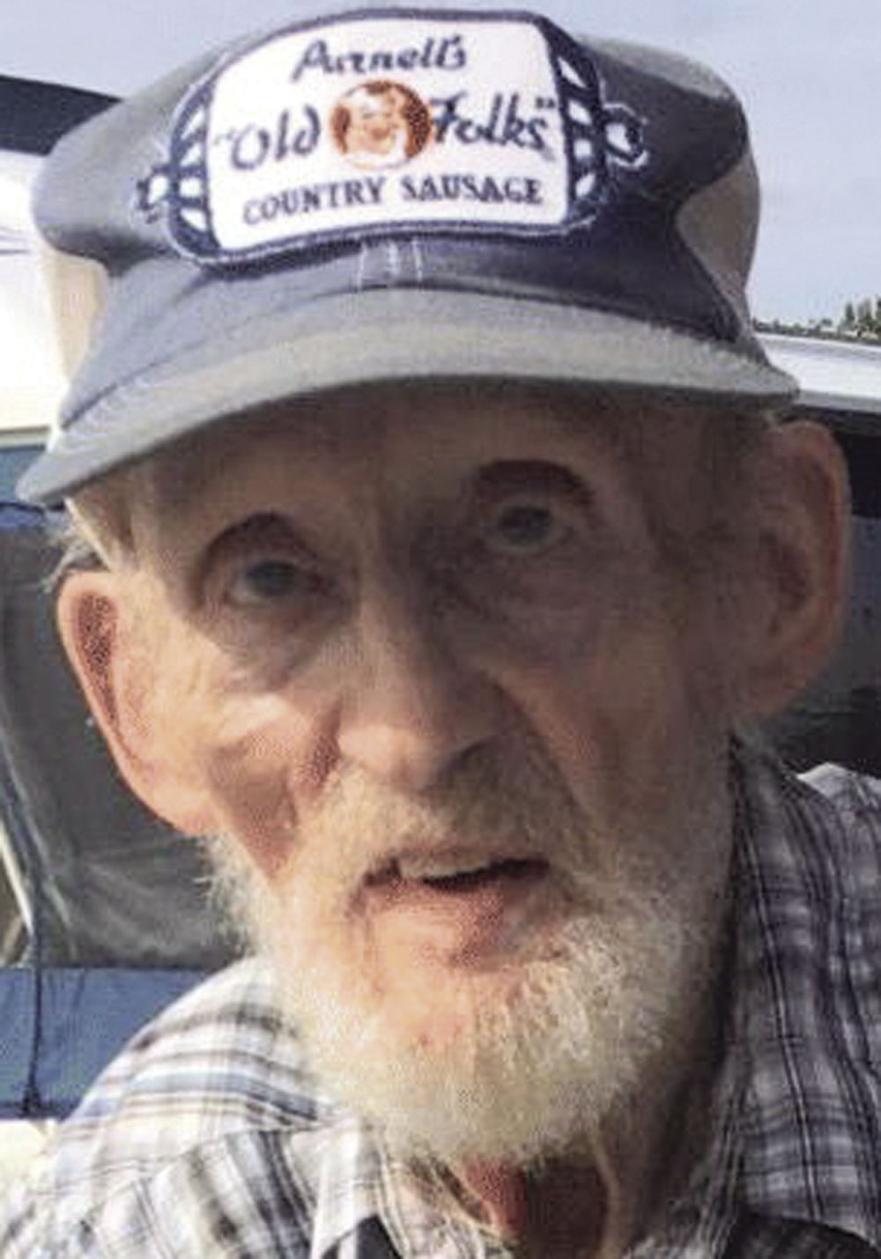 Harold Pearson, age 79, passed away on July 24, 2020, after a long battle with Parkinson's Disease in Maryville, TN originally from Ansonia, OH. In life Harold never met a stranger he didn't befriend and was eager to help anyone that needed it. He was preceded in death by his parents Ruth Cromwell Pearson & Orville Pearson and his sister Wilma Robinson (Donny). He is survived by his loving companion Mary Eidson of 18 years, her children he loved as his own, grandchildren, great grandchildren, his sister Janet Whittaker (Robert), brother Galen Pearson (Darlene), nieces, nephews and his extended Dollywood family. Celebration of life to be held 6pm Thursday, July 30, 2020 at the Smithview Pavilion, 601 Smithview Dr., Maryville, TN. Smith Funeral & Cremation Service, Maryville, 865-983-1000, www.SmithFuneralandCremation.com.
---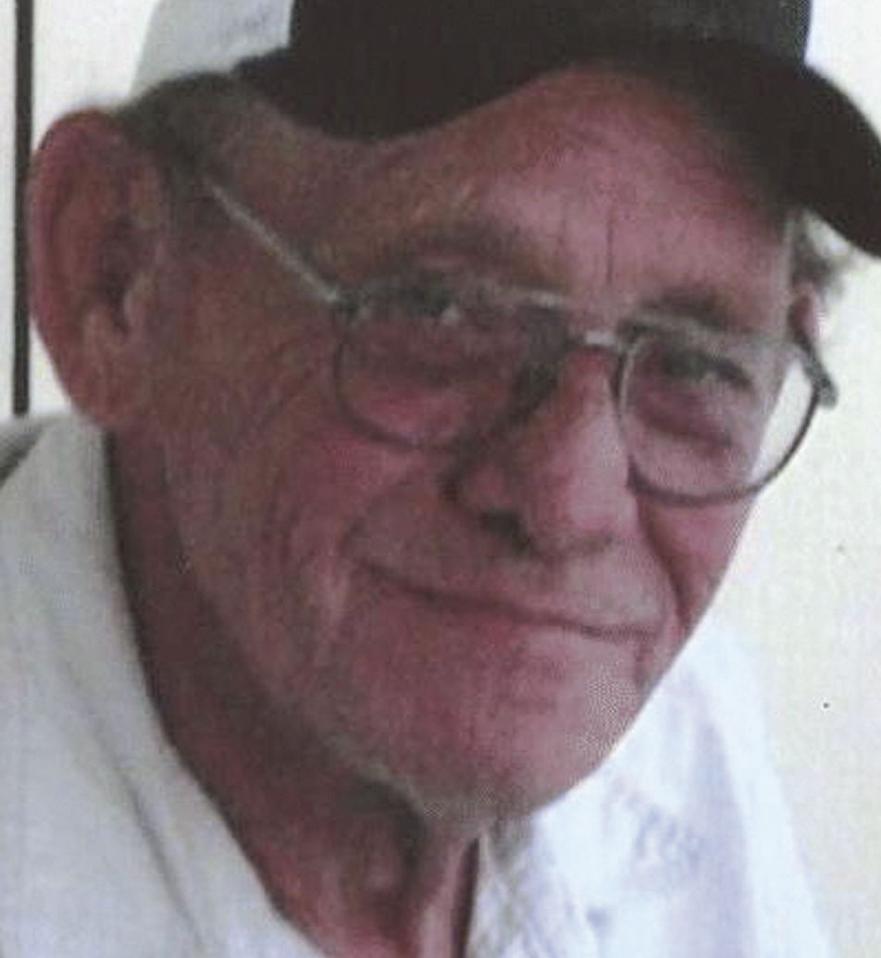 George Paul Shoffner-age 70 of Knoxville, born and raised in Sharps Chapel passed away suddenly Saturday evening, July 25, 2020, at Blount Memorial Hospital. He was a member of Taylor's Grove Baptist Church and was a retired tree trimmer for the City of Maryville. He was a great man who loved to fish, work in his garden and climb and cut trees. He was a wonderful husband, father, grandfather and brother. He loved to crack jokes and tell stories. He was always there for us when we needed him. Preceded in death by parents, Cillis and Vella (Tapp) Shoffner; grandson, Johnny Briddle; brother, Roy Lee Shoffner. Survivors: wife of 52 years, Dorothy (Perkey) Shoffner of Knoxville, two sons, Paul Dwayne Shoffner and wife, Rhonda of Corryton; Mike Shoffner and wife, Susan of Halls; six grandchildren, Kayla, Jake, Wesley, Sarah, Patricia and Katie. Six great-grandchildren. Sister, Judy Shoffner of Tazewell. Several brothers and sisters-in-law, nieces, nephews and a host of friends. The family will receive friends 5-7 P.M. Tuesday, July 28, 2020 with funeral service to follow at 7 P.M. Tuesday, Cooke-Campbell Mortuary Chapel, Rev. Greg Sharp officiating with music by The Sherritze Family. Interment 10 A.M. Wednesday, July 29, 2020 at Shoffner Cemetery, Sharps Chapel. Family and friends will meet the funeral home by 9 A.M. to go in the procession. Pallbearers: Jeffrey Parker, Jimmy Perkey, Jake Shoffner, Cody Epling. Arrangements by Cooke-Campbell Mortuary, Maynardville.