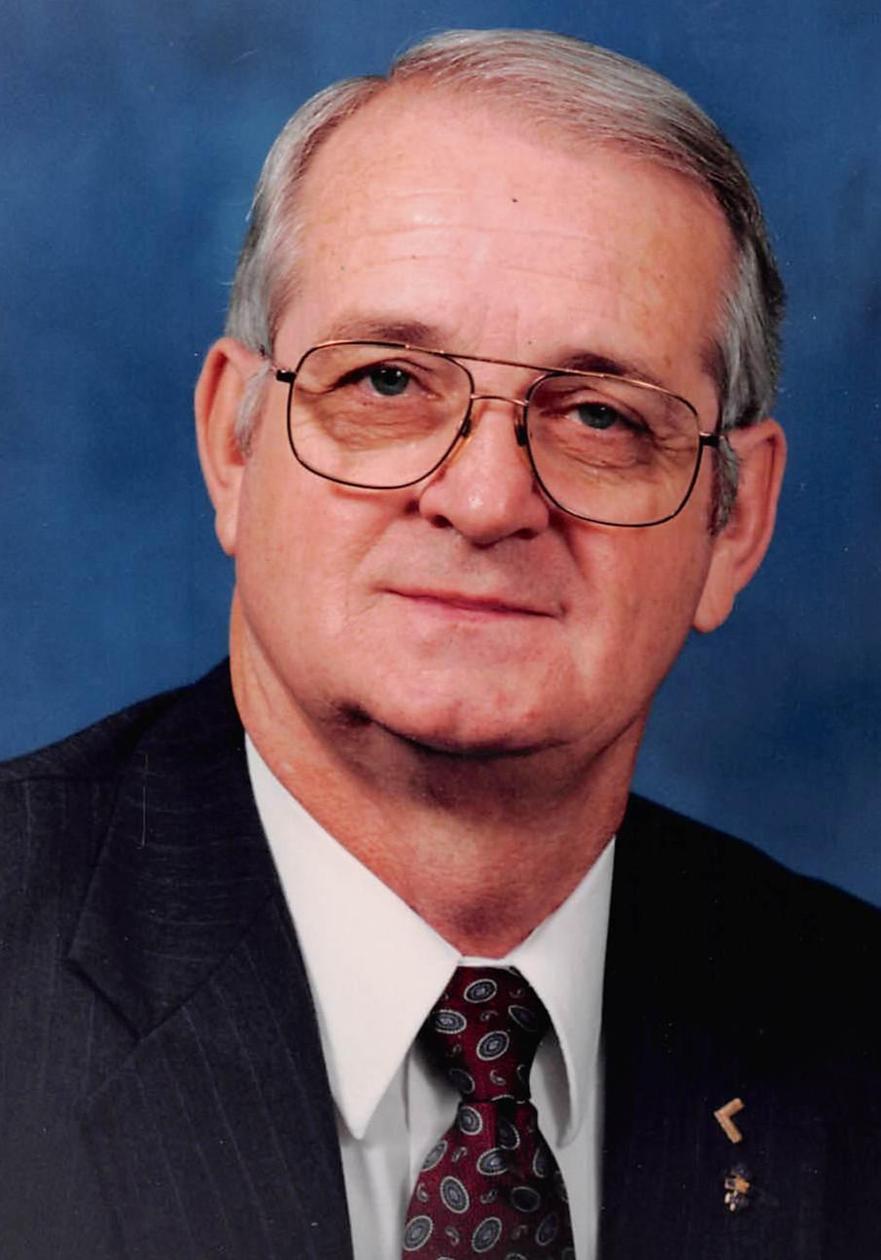 Witt E. Abbott "Eddie", age 83 of Townsend, passed away Saturday, June 27, 2020 at his home. Eddie was a life-time member of Bethel Baptist church. He was a United States Army Veteran and retired from Alcoa Aluminum Company after 33 years. Eddie was also a 60-year member of the New Providence Lodge No. 128 F&AM. He loved the mountains, fishing, hunting and hiking. Preceded in death by his parents, Ed W. Abbott, Bessie Brackin Abbott; sister, Gail Abbott Burnett. Survived by his devoted wife of 64 years, Ola Clabough Abbott; daughters, Jan Carter (Larry), Melissa Abbott, Melanie LaFollette (Joe); grandchildren, Lauren Elizabeth Carter Rose (John), Andrew Witt Carter, Blake Edward Shepard, Anna Grace LaFollette; great-grandchildren, Carter Levi Rose. Siblings, Kathy Napier (Tim), Tony Abbott (Lisa). In lieu of flowers, donations can be made to Bethel Baptist Church Building Fund, 132 Bethel Church Road, Townsend, TN 37882. Friends may call at their convenience from 9:00 AM until 4:00 PM Tuesday, June 30 and 9:00 AM until 1:00 PM Wednesday, July 1, 2020 at the funeral home. Family and friends will assemble at 11:00 AM for Graveside Service and Interment Thursday, July 2, 2020 at Bethel Baptist Church Cemetery. Smith Funeral & Cremation Service, Maryville, 865-983-1000, www.SmithFuneralandCremation.com.
---
Frederick O. Becker, aged 79, beloved husband of Susan Smith Becker and father of son, Ryder R. Becker and daughter-in-law Jonnalyn Becker passed away peacefully on Friday, June 27, 2020. A native of Chicago, Illinois, Fred attended Loyola Academy in Chicago, and both the University of Wisconsin undergraduate and School of Law. He practiced labor management consulting with his own firm for 30 years, living in Memphis, TN. before moving to Maryville and retiring. Fred was an active member of the Maryville Lions Club, and enjoyed playing cards with friends at the Everett Senior Center. He attended Our Lady of Fatima Catholic Church. No funeral service is planned due to the present coronavirus epidemic. His cremains will be scattered at a favorite family site in Wisconsin at a later date. Donations made in his memory to the Maryville Lions Club would be appreciated.
---
Timothy Haviland age 76, passed away June 19, 2020 at UT Hospital from natural causes. Tim was preceded in death by his parents Charles and Catherine Haviland and his daughter Vanessa Haviland. He leaves behind his loving wife of 50 years Dee Haviland, his daughter Cassandra Haviland, granddaughter Savannah Haviland and grandsons Tim "Zane" Haviland and Wyatt Jordan. He also leaves behind Sister Linda Wright, nephews and families, and several family and friends. Tim was a US Air Force veteran, he served this country proudly during the Vietnam War. He was currently employed by Chick-fil-A of Hunter's Crossing. There have been no plans for services at this time. The family is asking in lieu of flowers please send donations to Miller's Funeral Home, Maryville TN. Arrangements by Miller Funeral Home, Maryville.www.millerfuneralhome.org
---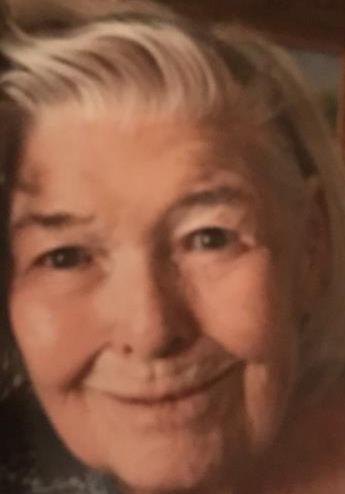 Onibe Ivens Logan, born in Madisonville, TN on February 15, 1928, passed away on Friday, June 26, 2020. After graduating from high school, she attended the University of Tennessee, and worked for many years at the Social Security Administration in Knoxville. Onibe was a member of Central Baptist Church Bearden where she taught a Sunday School class for several years. She loved to travel and was a member of Friendship Force. Her favorite pastime was working in her gardens and caring for her beautiful flowers. She was preceded in death by her husband Byrl Logan, her Father and Mother, James H. and Cecil Ivens, brothers Melvin Ivens, Ron Ivens, Wenford Ivens, Kenneth Ivens, sisters Ruby Ingle, Geneva Reno, Carolyn Cagle, and Eva Ivens. She is survived by her daughter and son-in-law Terry and John Shipley, grandsons and wives Matthew and Megan Shipley, Chad and Heather Shipley, Richard and Jessica Shipley, granddaughter and husband Lauren and Nathan Smith, thirteen great grandchildren, sister Mickie Ivens Rudder, brother Bob Ivens, and many nieces and nephews. A special thanks to Kenda McCord for her love and dedicated care of Onibe. Family and friends will meet at Highland Memorial Cemetery on Wednesday, July 1, 2020 at 1:00 for a graveside service. Pastor Mark Moreland of Central Baptist Bearden will be officiating. Smith Funeral & Cremation Service, Maryville, 983-1000, www.SmithFuneralandCremation.com
---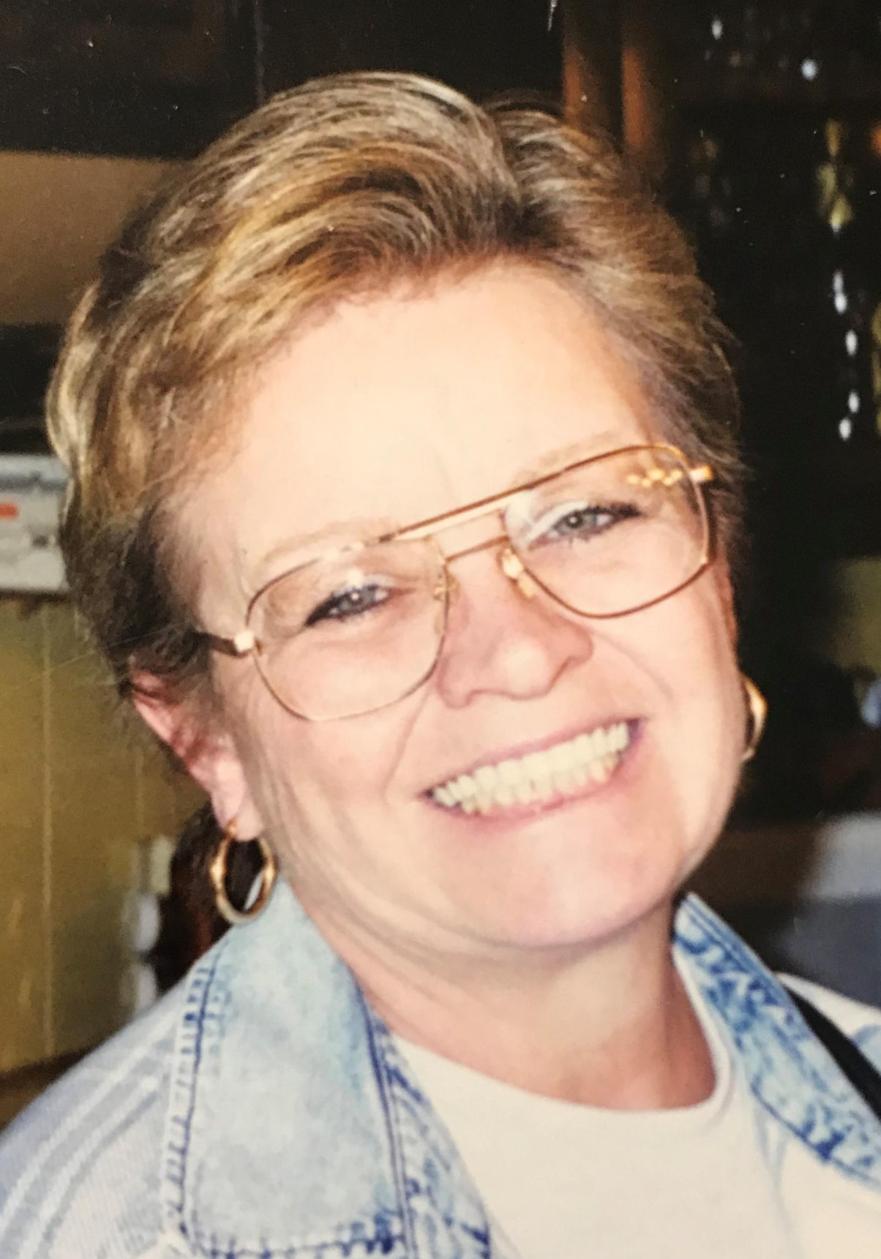 Kathy Ann (Livesay) Melfi, born October 16, 1953 transitioned peacefully, surrounded by her loved ones, to her beautiful new home in heaven at 3:16pm on Friday June 26, 2020. Kathy's nickname as a youngster, "Kitten", was given to her for her sweetness and ever present smile. As an adult Kathy was a lioness, ferociously loyal to her family and friends, always quick to forgive, and always having the backs of those she loved. Born in Virginia, Kathy moved to Miami, Florida in 1955 and lived in Miami and Tampa, Florida until returning to Maryville in 1989, working most of her life in the restaurant business. Kathy enjoyed friends, Florida Gator football, cooking holiday meals, and Motown music, but loved her family most of all. Preceded in death by her beloved father William H. (Bill) Livesay Sr., her brother William H. (Billy) Livesay Jr., and several special uncles and aunts. Kathy is survived by her husband of 45 years, Anthony Melfi (Tony), son Michael Melfi and daughter Michele Bullock (Robbie) all of Maryville. Mother Barbara Waters and brother Charles Dolinger (Beth) Johnson City, 10 grandchildren, 7 great-grandchildren, and many more family and friends. The family wishes to thank Blount Memorial Hospice, along with very special friend and tireless caregiver Jill Scruggs and Becky Barkley. A Celebration of Kathy's Life will take place at a future date.
---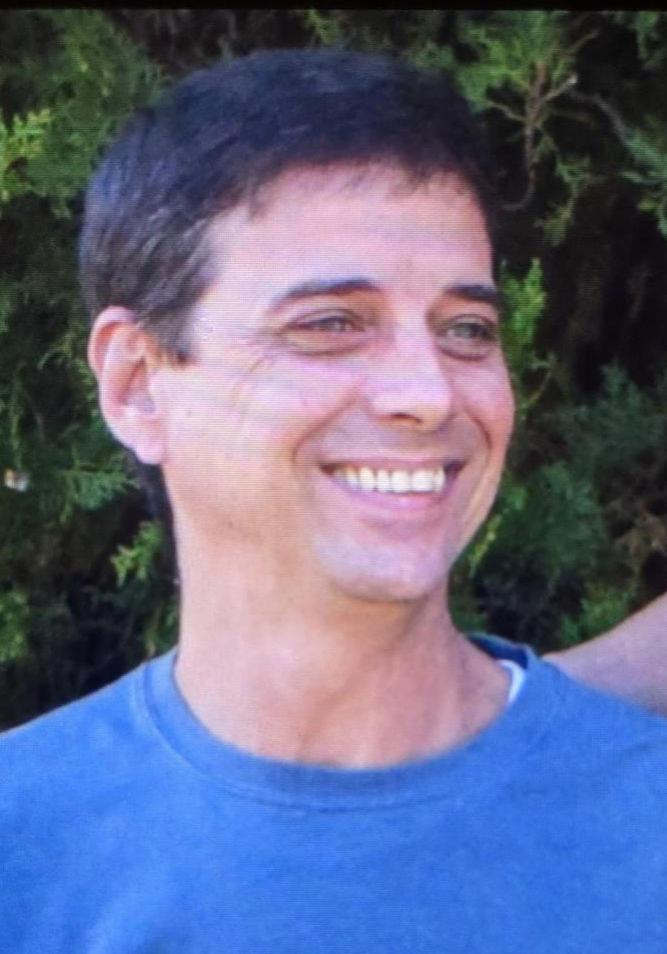 Stephen Glen Mull, 54, passed away at home on June 27th. He is survived by his wife of 24 years, Renea Shipp Mull; Son Parker Mull and his special friend Rachel Long; parents Bobby and Barbara Mull; and brother Mike Mull and his special friend Missy Cordero. As per Stephen's request, he will be cremated with no services. Due to Covid-19, a Celebration of Life will be held at a later date. In lieu of flowers, memorials may be made to Covenant Hospice, 280 Fort Sanders West Blvd, Suite 202, Knoxville, TN 37922-9940.
---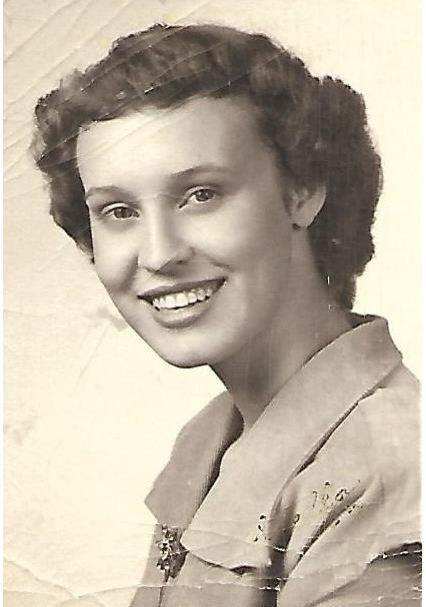 Stella Mae Cutshaw Russell, age 88, of Maryville, passed away peacefully at home on June 28, 2020. Stella was a member of Forest Hill Baptist Church, Alcoa First Baptist Church and New Salem Methodist Church. She spent her life serving in the Church. She was loved by all who knew her. She was born to Henry Floyd Cutshaw and Mary Helen Graves Cutshaw on May 22, 1932. She graduated from Corunna High School in Coruna, Michigan and attended Bible Holiness Seminary in Owosso, Michigan. She is preceded in death by her husbands, William A. Russell, Lester Blackburn, Leonard Long and half-brother. She leaves behind her beloved children, Bill Russell, Libby Deere, Jon Russell and Shannon Russell; four granddaughters; four great grandchildren; three half-sisters; several nieces and nephews. There will be no formal services. A celebration of life ceremony may take place at a later date. Arrangements by Miller Funeral Home, Maryville.www.millerfuneralhome.org(865)982-6041.
---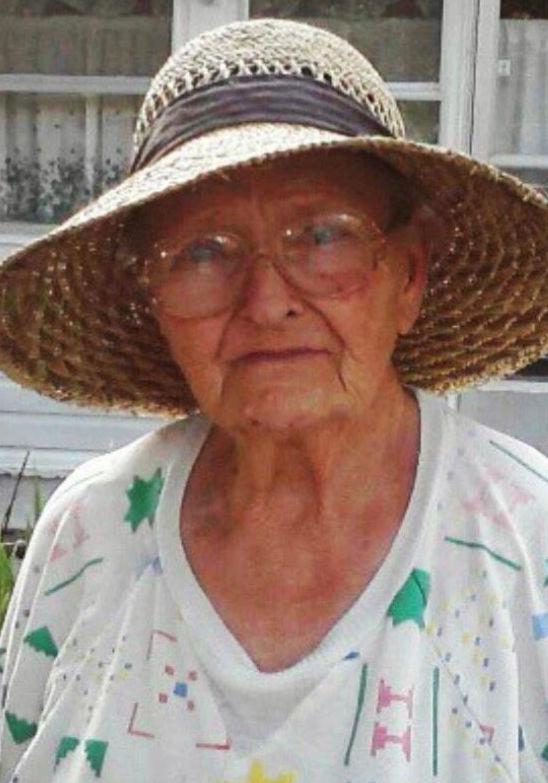 Alice "Marlene" Lowe Teffeteller, age 85 of Maryville, passed away Sunday, June 28, 2020 at Foothills Transitional Care. Marlene was a member of Grandview Baptist Church and Smoky View Baptist Church. She retired from Hartman's Florist with over 40 years of service. Marlene enjoyed gardening and spending time with her family, friends and neighbors. Preceded in death by husband, Charles (Hugh)Teffeteller; parents, Ernest and Edna Lowe; mother-in-law, Lela Ruth Teffeteller; brothers, Harvey, Sonny, Buddy; sisters, Betty, Beulah; grandson, Travis McCammon. Survived by daughter, Martha McCammon; grandchildren, Jeremy Headrick, Heather Reagan (Joey), Amber Winstead (Nathan); great-grandchildren, John Vance, Kilmer Headrick, Micah Vance, Isaiah McCammon, Lela Headrick, Ryan Birl, Zoey Winstead; brothers, Max Lowe, Daniel Lowe, Robert Lowe; sisters, Ernastine Ball, Irene Purkey, Darlene Smalling; sisters-in-law, Delores Lowe, Judy Roddy and Bobbie Lowe; a host of nieces and nephews and other family also survive. Friends may call at their convenience after 11:00 AM Tuesday. Family and friends will assemble at 3:00 PM for Graveside Service, Friday, July 3, 2020 at Grandview Cemetery with Randy Thompson officiating. Smith Funeral & Cremation Service, Maryville, 865-983-1000, www.SmithFuneralandCremation.com.