Cynthia Irwin Cline, age 72, of Brookhaven, Georgia, passed Monday evening, Nov. 4, 2019, at her home. Preceded in death by her parents, Clyde and Louise Irwin. Survived by her daughters, Robin (Kirk) Sanfilippo, and Joy (Allen) Sorrows; five grandchildren; and eight great-grandchildren. She is also survived by sisters, Nancy McClanahan, Caroline (Gerald) Whitehead, Joan (Richard) Hicks; and brother, Kenneth C. (Harriet) Irwin. The family will have a Celebration of Life on Saturday, Nov. 16, at noon, followed by a potluck reception at Skyland UMC, Brookhaven. In lieu of flowers, donations may be made to Skyland United Methodist Church, 1850 Skyland Terrace NE, Brookhaven, GA 30319.
---
John Dwight Faulkner, age 74, loving husband, proud father and maker of mischief, passed away peacefully on Saturday, November 9, 2019 at U.T. Medical Center. Survivors-Wife and best friend: Gloria Woodhead Faulkner Proud father of Todd Faulkner, Brittany Pritchett, Kari Broomell, and Chad Faulkner, Loving grandfather of Jonathen Chanze Pritchett, Nicholas Broomell, Karissa Wood, Jacob Pritchett, Hayleigh Bartlett, Skylee Ball, Mason Faulkner and Bristol Faulkner, Great Grandfather of Winnie Pritchett, Kalisa Wood and Grayson Bartlett. John started his own successful painting business in the 70's and has inspired his entire family to be as creative as he was. He was a fine connoisseur of pie and coffee, an avid lover of dad jokes and pranks, and an amazing storyteller. He will be deeply missed by his family, friends, and all who were blessed enough to know him. Arrangements by Biereley-Hale Funeral Home, Madisonville.
---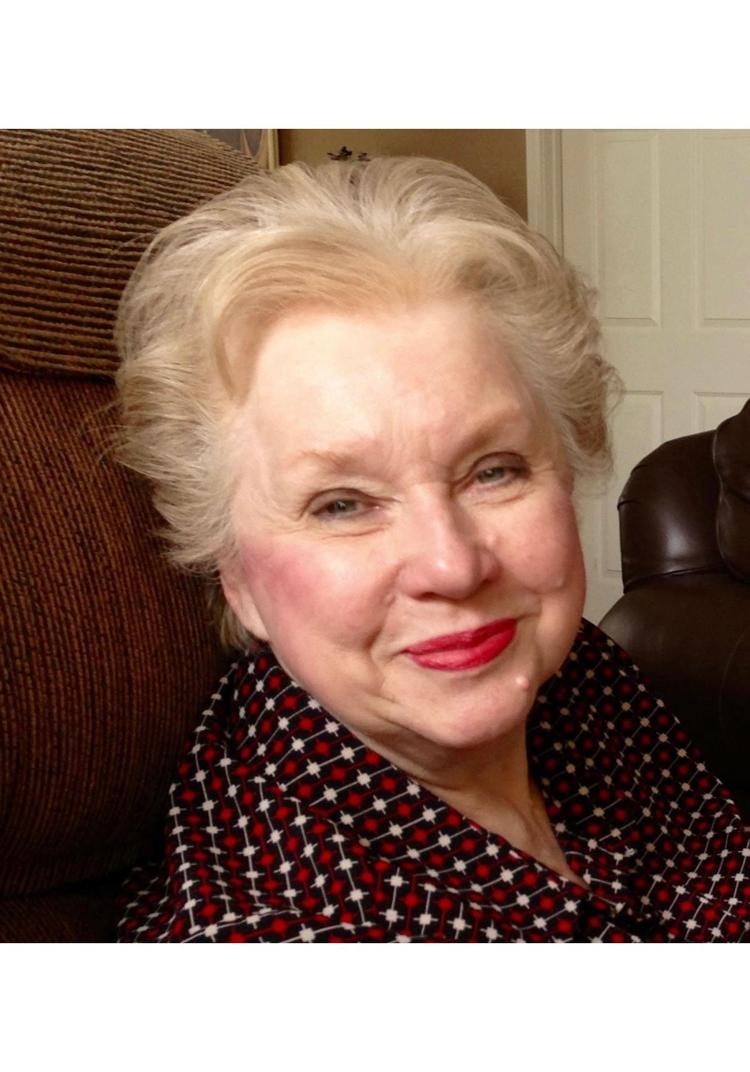 Terry Ann Long McKelvey, 84, of Dallas, Texas, passed away peacefully in a Plano hospital on Monday, Nov. 4, 2019. Terry was born on Oct. 18, 1935, in Maryville, Tenn., to parents Ernest and Ruby Long. For several years, she was employed by ALCOA in Alcoa, Tenn. There, she met her husband Glenn R. McKelvey Jr., who was an electrical engineer. Through many job transfers and promotions, her journey took her and her family to Massena, N.Y.; Port of Spain, Trinidad; Evansville, Ind.; and finally settling into Palestine, Texas, where she spent 37 years. During her time in Palestine, she was a long time member and elder of The First Presbyterian Church. Her final move took her to Rowlett, Texas, to be closer to her family. She is preceded in death by her mother and father; husbands, Glenn McKelvey, Bob Dickey and Jim Ottinger; and brother, Billy Long. Terry is survived by her sister, Libby Shaver and her husband, David, of Atlanta, Ga.; daughter, Missy Scoggin, and her husband, Jim, of Flower Mound, Texas; son, Mark McKelvey, of Houston, Texas; and daughter, Karen DeCapua, and her husband, Robert, of Rowlett, Texas. She also leaves behind her grandchildren, Amy Doss, and husband, Justin, of Corpus Christi, Texas; Kevin Scoggin, and wife, Sarah, of San Antonio, Texas; Collin McKelvey, of Houston, Texas, and Ryan and Kristin DeCapua, of Rowlett, Texas; as well as, five great-grandchildren, Andrew, Kyle, Taylor, Emma and Parker. She will be laid to rest in Palestine, Texas, with a private graveside service forthcoming. The family requests in lieu of flowers, donations be made to Scottish Rite Children's Hospital of Dallas or your local Salvation Army.