Pamela Edington age 59 of Maryville passed away on Monday, April 26, 2021 at Blount Memorial Hospital. Preceded in death by her father, Clyde Johnson; brothers, Jim Johnson and Timmy Johnson; sister, Shirley Golden. Survivors include her husband, Wayne Edington, Jr.; daughters and sons-in-law, Amanda and Russell Whitehead and Amy and Brandon Thomas; grandchildren, Emma and Easton Whitehead, Kylee, Karly, and Kinsley Thomas; mother, Freda Johnson; brothers, Gary Johnson and Terry Johnson; sisters, Brenda Reagan, Tammie Adams, Teresa Webb, and Lisa Lowe. Family will receive friends from 5:30 pm until 7:00 pm Wednesday, April 28, 2021 in the Smith West Chapel. Funeral service will be held at 7:00 p.m. with Rev. Ronnie Hepperly officiating. Family and friends will assemble at 1:00 pm Thursday, April 29, 2021 at Stock Creek Cemetery for the interment. Smith Funeral & Cremation Service, 983-1000, www.SmithFuneralandCremation.com
---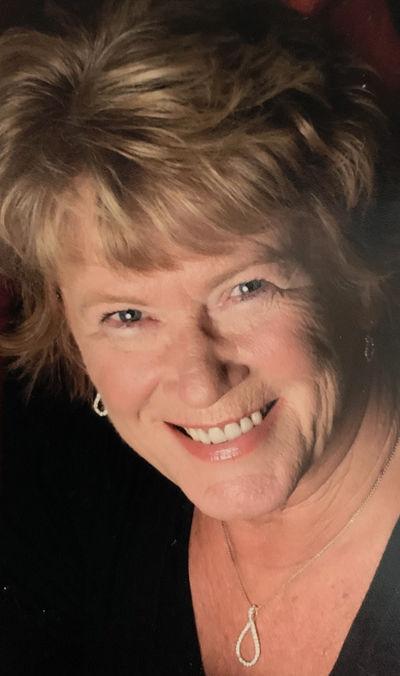 Dorothy Jean Esposito, age 84, of Middletown, passed away on Monday, April 26, 2021, at Ohio's Hospice of Butler & Warren Counties. She was born in Middletown, on September 22, 1936, to parents, Eugene and Dora (Wenzel) Witt. Dottie had worked in the General Office of Armco Steel for eleven years and then managed the school cafeteria at John XXIII for 21 years. Mrs. Esposito was a member of Holy Family Parish — St. John's Church, where she had served on the Parish Council, was a member of the Holy Family Ladies Society and was also a member of the Sons of Italy. She was very active in church and with the school. She prepared many banquets for both the school and church. She and her husband had chaired the Fenwick Festival and served on many fund raising committees for Fenwick, as well as John XXIII. Dottie had previously served on the John XXIII School Board, the John XXIII PTO and the Fenwick PTC and Booster Club. She helped with the Fenwick Girls Softball team in the 80's and was one of the first soccer coaches in the Middletown Parks Program. Dottie loved to travel and dance, was a member of The Orioles and the Women of the Moose Middletown Chapter #183. Mrs. Esposito is survived by her sons, Carl (Patricia) Esposito, former Publisher of The Daily Times, Craig "Pete" (Tracy) Esposito and C.J. (Michele) Esposito; grandchildren, Julie, Jennifer, Nicholas, Benjamin, Mitchell, Maddie & Rachel; great-grandson, Jacob and a great-granddaughter on the way. She was preceded in death by her beloved husband of 51 years, Dominic F. Esposito in 2004; parents; and brothers, Richard Witt and David Witt. Mass of Christian Burial will be Friday, April 30, 2021, at 11:00 am at Holy Family Parish — St. John Church, 1405 First Ave., Middletown, with Father John Civille as celebrant. Visitation will be one hour prior to the mass from 10:00 — 11:00 am at the church. Masks and social distancing are strictly required for all who attend. Burial will be at Woodside Cemetery and Arboretum. Memorial contributions may be made to St. John XXIII Catholic School, 3806 Manchester Rd, Middletown, OH 45042. Please sign the guestbook at WilsonSchrammSpaulding.com
---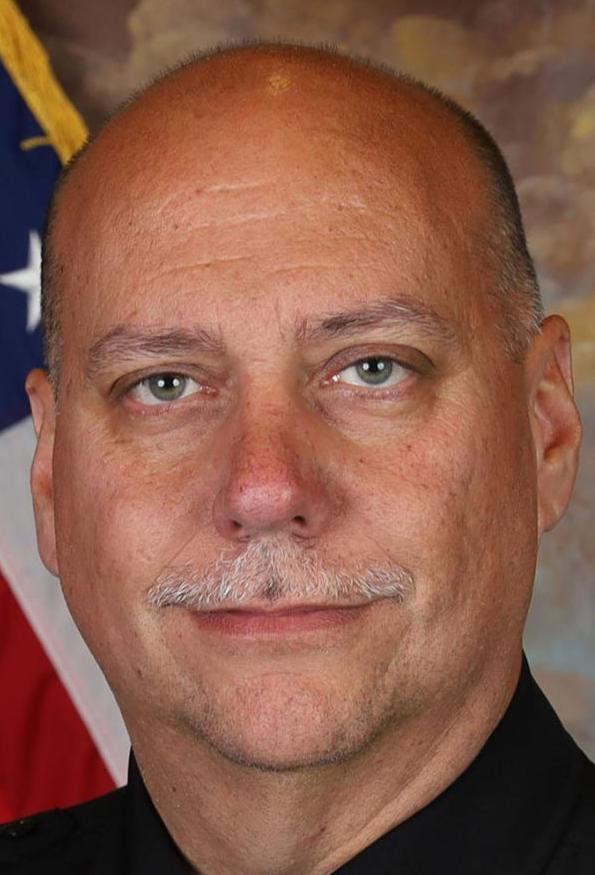 Captain Keith Fletcher, age 49 of Maryville, passed away Saturday, April 24, 2021 at Parkwest Hospital. Captain Fletcher had a successful career in criminal justice for over 30 years, beginning at the Knox County Sheriff's Office, in 1991 thru 1993. In 1993 he moved to the Anderson County Sheriff's Office, as a Patrol Officer until 2000. He began his career at the Alcoa Police Department in 2000 as a Patrol Officer. Since 2000 he has worked as a Field Training Officer, Field Training Supervisor Patrol Shift Supervisor, Sergeant, Lieutenant — Community Services, and served as the Departmental Training Officer until his promotion to Captain in January 2020. Captain Fletcher worked with his team of School Resource Officers on developing a safety strategy for city and private schools located within the City. He received his Associate of Applied Sciences in 2009 and his Bachelor of Science in Criminal Justice, (Summa Cum Laude, 4.0 GPA) in 2013. During his career, he received numerous commendations and awards, including the Police Chief's Commendation in 2012 and Supervisor of the Year in 2015 and 2018. Preceded in death by grandfather, Vernon Smith. Survived by wife, Christy Fletcher; daughter, Jordan Fletcher; mother, Patricia Carter; grandmother, Ruth Smith; sisters, Kelley Stoner and Adam, Kala Wagoner and DJ; nephews, Jacob and Preston; bonus daughter, Cheyenne Turnbill and husband, Jake, granddaughter, Harper Turnbill; mother-in-law and father-in-law, Gary and Kathy Walker; sister-in-law, Melissa Walker. In lieu of flowers, memorial donations may be made to Shop with a Cop BCSO, 940 East Lamar Alexander Parkway, Maryville, TN 37804. A Celebration of Life will be held at 12:00 PM Saturday, May 1, 2021 at RIO Central, 370 S. Longhollow Road, Maryville, TN 37804. Smith Funeral & Cremation Service, Maryville, 865-983-1000, www.SmithFuneralandCremation.com.
---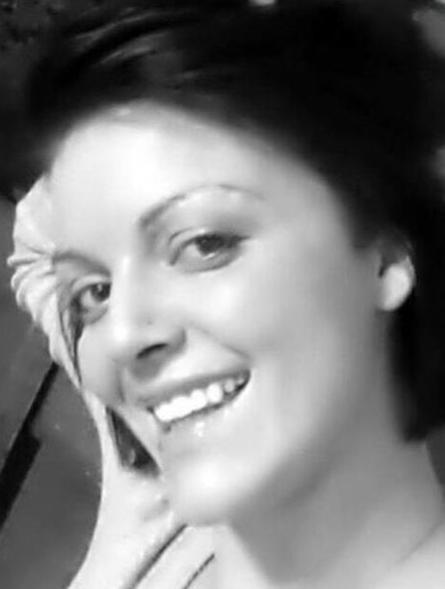 Lauren Katheryn Smith, age 33, daughter, sister, veteran, aunt to be (Payton Elizabeth), and friend to many departed this life for her heavenly home, April 24th at 8:30 AM. She leaves her parents, Stephen and LuAnne; brothers, Tyler (Haylee), Randy (Donna); grandparents, Don and Wila; special cousin, Sarah and so many aunts, cousins, and uncles from her Smith/Wilburn/Woody and Lequire families. Special thanks to the Blount Memorial Staff for the amazing care and love they provided our loved one and family. Till we hold God's hands together again. We love you mostest, Moma and Daddy. www.mccammonammonsclick.com 865-982-6812
---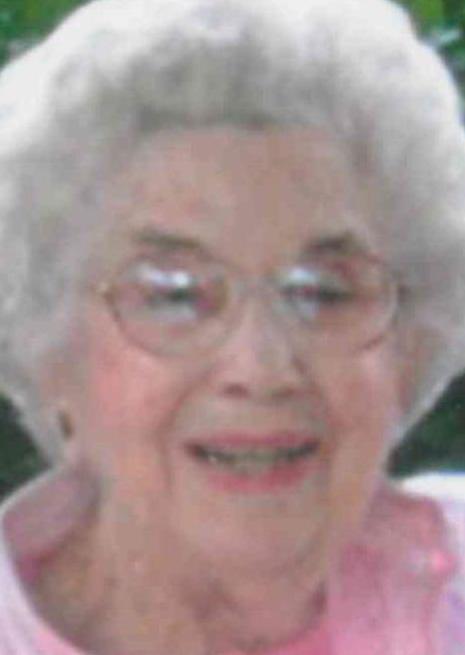 Oneda Gail (Whitehead) White, faithful servant of her Lord Jesus Christ, was called home to her eternal reward Sunday, April 25, 2021. Oneda was born February 7, 1924 in Rosslyn, KY and grew up in Happy Valley. A graduate of Maryville College with a B.A. degree and the University of Tennessee with a Masters Degree, Oneda dedicated her career to elementary education, teaching for many years at Eagleton Elementary School. She was a long time member of Everett Hills Baptist Church where she sang in the choir and taught Sunday School. In retirement she volunteered with AARP's Tax Aide program. She is preceded in death by her parents, David Roy Whitehead and Roxie Iowa Whitehead; infant sister, Joan; sister, Violet Whitehead Holman; brothers, D.C. Whitehead and Dwight Whitehead; grandson, Andrew Daniel Koopman; husband of 59 years, Elmer Lee White. She is survived by her brother, Stanley Whitehead of Athens, TN; sister, Freda Whitehead Lindley of Florence, KY; children, Donna Gail White Koopman (David) of Maryville, TN, Richard Lee White (Jean) of Baltimore, MD, and Randall Lynn White (Kathy) of Maryville, TN; grandchildren, Christopher Koopman of Knoxville, TN, Matthew White (April) of Maryville, TN, Travis White (Katie) of Catonsville, MD, Kelly Jackson (Nick) of Knoxville, TN and Mia White of Houston, TX. She has four great-grandchildren and numerous nieces, nephews, and cousins. Friends may call at your convenience, Thursday, April 29, 2021 from 9:00 AM — 3:00 PM at McCammon-Ammons-Click Funeral Home to sign the register. The funeral service will be held 11:30 AM, Friday, April 30th at Everett Hills Baptist Church with Rev. Doug Hayes and Dr. John Franklin officiating. The interment will be Friday, April 30th at 1:00 PM at Grandview Cemetery. The family will be present at the funeral and graveside services. In lieu of flowers, donations may be made to the Elmer Lee White Memorial Scholarship Fund at University of Tennessee or Everett Hills Baptist Church. www.mccammonammonsclick.com 865-982-6812
---
Rebecca "Becky" Lynn Jenkins Willis — Becky was born August 28, 1956, and passed away on April 25, 2021. She was raised in Rockford where she was a (VERY) mischievous, fun loving kid who hated going to school because she just wanted to stay home with her favorite person — her mama. She loved to make people laugh and was always quite the clown. Becky grew up singing in church with her mom, mamaw and granddaddy and had a lifelong love of music and singing which she passed on to her daughter. Her favorite thing was spending time with family — especially time spent telling stories and laughing until tears came and their faces hurt. Becky loved all of her family but had an extra special bond with her aunt Margaret Cardin. She was a hard worker who held many jobs in her life but most will remember her from her time spent working in the meat department at Giant/Food Lion. Becky was a kind, generous person who was always willing to help anyone in need and would always ask how you were doing, no matter what was going on in her life. She was preceded in death by many precious loved ones including: grandparents Beecher "Granddaddy" Mathis and Beatrice "Mamaw Bea" Mathis McAlexander; her beloved mother, Evelyn Mathis McMurray; and her kitties, Miss Tilly and Sam. Becky is survived by a big, loud, loving family which includes: her daughter, Robin Cardwell and boyfriend, Jason Householder and their "gang" of sweet "Picklehead" Alex, Travis and Gabe, Luke, Daniella and Isabella, Kassidy and Todd and Eli; favorite next door neighbor and loving, devoted Dad, Luke McMurray; sisters and brothers-in-law, Susan and Lynn Effler, Lisa and Jerry Wilburn, Kathy and David Dunn, Tina and Larry Alexander; brother and sister-in-law: Jackie and Sharon McMurray. Whether by blood or by marriage, Becky had a large extended family (seriously, there are WAY too many to list!) with many nieces, nephews, aunts, uncles and cousins she loved dearly as well as having many friends who she considered family. The family will receive friends at Smith Funeral Home, 1402 Tuckaleechee Pike, Maryville, TN 37803 on Thursday, April 29th from 5-7 p.m. A service will follow with family member Shannon Effler sharing a blessing and special memories from the family.