Don Forster, 96 of Maryville, passed away Monday evening January 6, 2020. He was born October 21, 1923, and was preceded in death by his Parents: L.E. and Ida Porter Forster. He is survived by his Brother: Ray Forster, and Nephews: Gary Forster, and Perry Forster. Don was born on the farm and was a lifelong farmer. Don's family would like to thank Janet Crews for her love and care, also they would like to thank Blount Memorial Home Health and Dr. Scott Garner for all they did. Funeral services will be held at 7:00 P.M. Wednesday at Memorial Funeral Home in Maryville 1102 Big Springs Road, with Rev. Roy Scarbough officiating, the family and friends will meet at 11:00 A.M. Thursday January 9, 2020 for graveside funeral services at Carpenters Campground Cemetery. The family will receive friends from 5:00 P.M. to 7:00 P.M. Wednesday at the funeral home. Condolences may be made at www.maryvillememorialfuneralhome.com.
---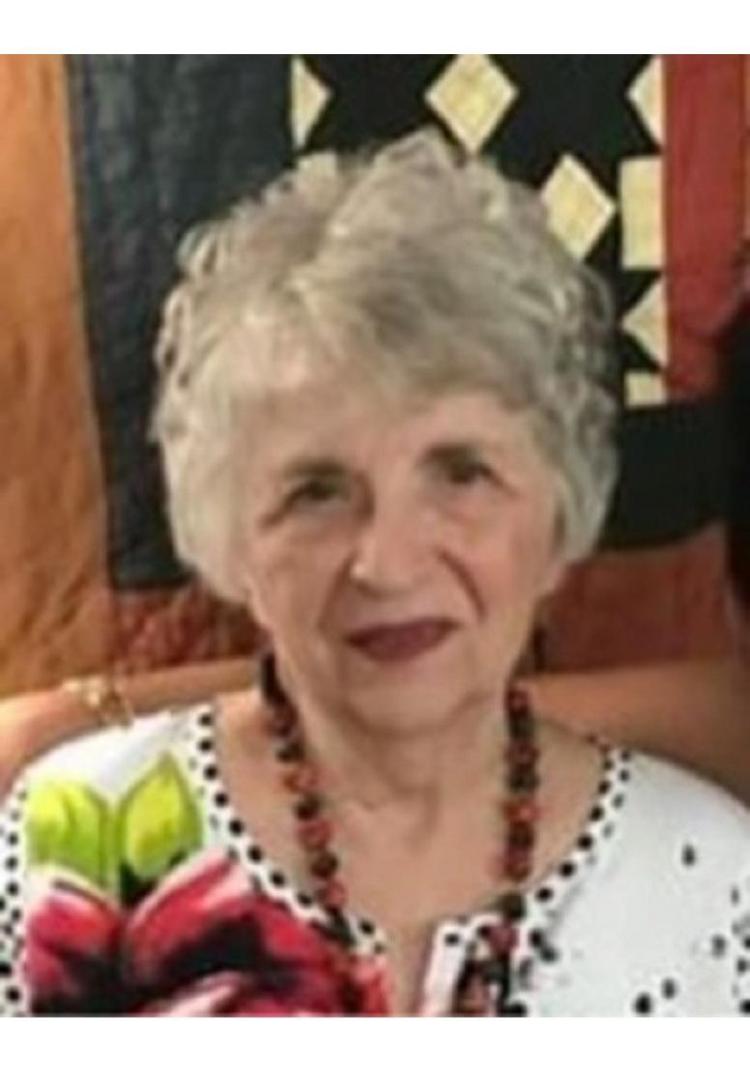 Lodema Millsaps, 81, died Sunday, January 5, 2020 at the Hospice of Chattanooga Care Center. Born in Augusta, Georgia, Lodema was the daughter of the late Clyde D. and Shirley Everheart Wear. She and her husband, William, moved from the Milan, Tennessee to the Spring City community 7 1/2 years ago. Lodema was an active member of the First Baptist Church of Spring City and was also a member of the Sunday school class. She was a pioneer for women's ministry for the Kingdom of God. Survivors include her husband of 63 years, William Millsaps of Spring City, children Lea Ann (Mike) Poole and Libby (Greg) Watson, both of Spring City and Jeff (Patricia) Millsaps of Seymour, Tennessee, 6 grandchildren and 14 great grandchildren. Visitation is Tuesday, January 7, 2020 from 4:00 pm to 6:00 pm at Vaughn Funeral Home. Burial will be Wednesday, January 8, 2020 at 3:00 pm at Sherwood Memorial Gardens, 3176 Airport Highway, Alcoa, Tennessee 37701. In lieu of flowers, memorials may be made to Millsaps Missions Fund, c/o Vaughn Funeral Home, P. O. Box 129, Spring City, TN 37381. Vaughn Funeral Home, Spring City, Tennessee, is in charge of arrangements. Please share your condolences and memories of Lodema Millsaps on our website www.vaughn-funeral-home.com
---
Marcella (Marcy) Walker O'Hara passed away at Blount Memorial Hospital on January 5, 2020. She was preceded in death by husband of 57 years, CWO Henry (Buck) O'Hara; parents, Theodore and Mary Walker of Alcoa; brother, TR Walker and wife, Dorothy Walker of Maryville. Survived by her son, Kevin O'Hara and wife, Sheila of Maryville; several nieces and nephews. In lieu of flowers, donations may be made to St. Jude Children's Research Hospital, 501 St. Jude Place, Memphis, TN 38105 or East Tennessee Children's Hospital, 2018 W, Clinch Ave, Knoxville, TN 37916. Family and friends will assemble for Graveside Service and Entombment at 3:00 PM Thursday, January 9, 2020 at Sherwood Mausoleum Chapel. Smith Funeral & Cremation Service, Maryville, 865-983-1000, www.SmithFuneralandCremation.com.
---
James L. "Jim" Wilsford, age 83 of Lenoir City, formerly of Townsend, passed away Sunday, December 22, 2019. He was a member of Lenoir City Church of Christ and also attended Lawnville Road Church of Christ. Jim retired as a mechanic from Delta Airlines after 29 years of service. He was the founding member of Southeastern Woodcarvers Association and taught woodcarving all over the country. Jim was the Past Fire Chief and founding member of Townsend Volunteer Fire Department. He was the former owner and proprietor for Nawger Nob in Townsend. Preceded in death by his parents, Justin Wilsford and Georgia Wilsford Gilliam; brother, Justin Robert Wilsford; sister, Sarah Wilsford who passed away just after Jim. He is survived by his wife of 66 years, Kay Seaborn Wilsford; son and daughter-in-law, James Kerry Wilsford and Barbara Wilsford; daughter and son-in-law, Sarah and Billy Hubbard; grandchildren: Luke Wilsford, Ashley Elliott and Leigha Hubbard; 2 great grandchildren, Addy and Levi Elliott; many nieces and nephews. The family will receive friends from 5 p.m. to 7 p.m. on Thursday, January 9, 2020, at Lenoir City Church of Christ. A memorial service will follow at 7 p.m. with Mr. Steve Riley, Mr. Richard Powlus and Mr. Kirk Sessions officiating. Click Funeral Home, 109 Walnut Street, Lenoir City is in charge arrangements. clickfuneralhome.com