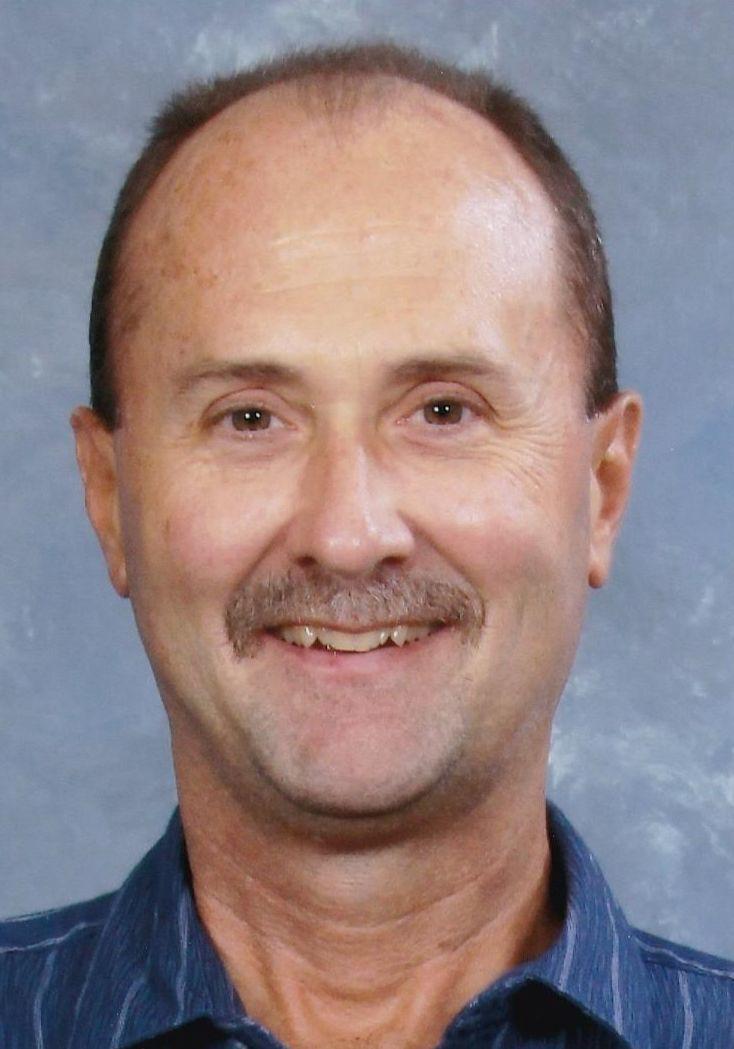 Roger Wayne Frost, age 59, of Andersonville left his earthly body to be home with the Lord on Saturday, May 16, 2020. The family will receive friends at Mynatt Funeral Home in Halls on Thursday, May 21 from 4-6 p.m. followed by a celebration of life. A full obituary may be viewed at www.mynattfh.com.
---
Betty Ann Giffin, 87, of Chicago, IL, formally of Maryville, TN. passed away on May 11th in Chicago, IL. Betty is preceded in death by her father and Mother Cecil Earl and Trula Giffin, Brother Earl Giffin, Sam Giffin, and Sister Dorthy Walker. Betty is survived by her daughter Janice Mohr, of Bradenton Fl., Brother Bob (Tammy) Giffin, of Roanoke, AL., Sisters Virginia Loring, of Maryville, TN, Nancy Giacolona, of Cedar Lake, IN., Grandchildren Mike (Susan) Tipton, of O'Fallon, MO., Jason Tipton, of Maryville, TN., and Great Grandchildren Kayla Tipton and Kasey Tipton. The family wishes to extend our sincere thanks to the staff of Chalet Living and Rehab of Chicago, IL., for her long term care. Funeral services will be handled by Miller's Funeral Home and due to COVID-19, a private graveside burial will be held on Friday May 22 at 11:00 am at Carpenters Methodist Church in Maryville, TN.
---
Casey Marie Wall Graham, age 41, of Knoxville, passed away suddenly, on Saturday, May 16, 2020, at Fort Sanders Regional Hospital. She was preceded in death by Mamaw and Papaw, Margaret and Claude Wall; Mamaw, Frances Millsaps; Uncles, Dewayne Wall, Eddie Wall; special cousin, Sally Wall.She left behind two beautiful daughters, Alexis Wall and spouse Jace Johnson, Ashton Patterson; Mother, Donna Payne; Father and stepmother, Rick and Brenda Wall; Brothers, Lee Wall, Lucas Wall and spouse Kristin, Peyton Wall, Johnathan Payne; Niece, Sunny Wall; Several other uncles, aunts, cousins, and other family. The family will receive friends from 5:00 to 7:00 P.M., Wednesday, at Biereley-Hale Funeral Home, Tellico Plains.
---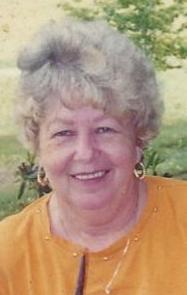 Velma Ruth Harmon Born September 20, 1941 to Raymond and Prudy Goforth. She was preceded in death by her two daughters Connie Marie and Sharon Ruth Harmon, her late husband of 55 years Ishmael Lloyd Harmon. She is survived by her son Darrell Lloyd Harmon, 4 grandchildren and 3 great grandchildren, sisters Wanda (Buck) Woods of Tellico, Bill (Mary E.) Goforth of Maryville, Barbara McGill of Maryville, Claudia May Dent of NC and brother Bobby Goforth of Greenback. Graveside service will be held Friday May 22, 2020 at 11:00 a.m. at Zion's Chapel Cemetery, Louisville. Pastor Don Woods officiating. Body may be viewed Thursday 3p.m.-6 p.m. at Foothills Funeral Home, Maryville. Final arrangements entrusted to Foothills Funeral Home. www.foothillsfh.com
---
Wilma Lee Harris, 79 of Maryville, went to be with the Lord and her family on Sunday, May 17, 2020 passing on in the home of her devoted sister, Thelma. She was preceded in death by her Husband: Timothy (Bud) Bales, Father: Carl Lee Harris, Mother: Ellen Irene Coughorn, Brothers: Ralph Harris, Ray Harris, and Tommy Harris, Sisters: Evelyn Harris Poole, Minnie Bell Harris, and Mary Ann Harris. She is survived by her Son: Dennis Hembree and Sister: Thelma Keller. Funeral services will be held 7:00 P.M. Wednesday May 20, 2020 at Memorial Funeral Home with Brother Roy Kelly officiating. Family and friends will all meet 11:30 A.M. Thursday May 21, 2020 at Old Piney Cemetery for a graveside service. The family will receive friends 5:00 P.M. to 7:00 P.M. Wednesday at the funeral home. Condolences may be made at www.maryvillememorialfuneralhome.com.
---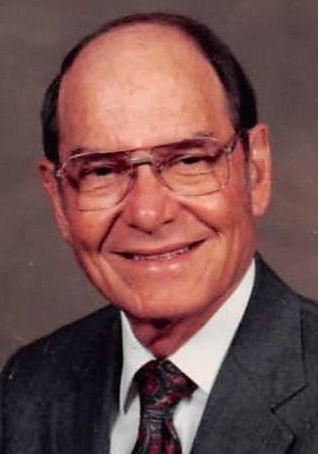 Reverend James William Hopper of Alcoa, TN passed away on Monday, May 18, 2020 with only two days remaining before his 95th birthday. After a lengthy battle with cancer, he died peacefully in his sleep in the home he shared with his Beloved wife Gracene, whom he married in 2003. Rev. Hopper was born on May 20, 1925 to Landon and Myrtle Hopper. Preceded in death by parents and his first wife, Dent to whom he was married for 62 years. He was a veteran of WWII, serving in the Navy. He opened a dry cleaning business in Rutledge after returning from the war. Upon answering the call to the ministry, he pastored churches in Granger, Knox, Carter, and Blount Counties, even as he struggled to complete his education, eventually earning his degree from Carson-Newman. Although he semi-retired from the ministry some 18 years ago he served as a member of Broadway Baptist Church. As his health declined his attendance continued, following the services on TV. He shared his love for God and family wherever he was. Rev. Hopper is survived by his loving wife of 17 years, Gracene of Alcoa. He is also survived by his one daughter, Lynda and husband, Ted; two grandchildren, Julie and Max; four great-grandchildren, Elisabeth, Dustin, Madialynne, and Rachel. Completing five generations are those who knew him as "Poppy" his six great-great grandchildren, Kole, Kyli, Ella, Ava, Nora, and Jacob. Rev. Hopper is also survived by step-children, Steve Cottrell and wife, Joyce; step-daughter, Vickie Robbins; and numerous step-grandchildren and step-great-grandchildren. Family requests that in lieu of flowers, donations be made to Broadway Baptist Church, 2329 E. Broadway Avenue, Maryville, TN 37803. Special thanks to Blount Memorial Hospice nurses, Emily, Hiroko, and Audria. A private graveside service will be held with Dr. Tony Collins officiating. Smith Funeral & Cremation Service, Maryville, 865-983-1000, www.SmithFuneralandCremation.com.
---
Larry Jones, 70, of Johnson City died on May 12, 2020. If you any information regarding Mr. Jones' family, please contact Morris-Baker Funeral Home and Cremation Services.
---
Sammy Landy Lee, 78, of Friendsville, TN died on May 18, 2020. Funeral arrangements are incomplete and will be announced by Memorial Funeral Home.
---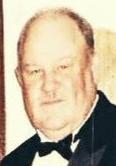 Reverend Roger Lee Smith, age 71, born April 15, 1949. He was a retired coal miner as well as a disabled veteran. He joined our heavenly father on May 12, 2020. He was preceded in death by his father and mother Reverend Mitchel Smith and Melster Smith, two brothers Roosevelt Smith and Buford Smith, two sisters Dolly Cure and Betty Justice-Mullins. He is survived by his wife of 42 years Joyce Ann Smith. One sister Marilyn Hall, One son Jason Lee Smith, and three daughters Jeff and Lee Ann Harrison, Charlie and Marlina Irwin, and Michele Sargent. 7 grandchildren Charlie Mason Irwin Jr., Mya Adriana Irwin, Alyssa Russell, Angel-lee Russell, Addy Windham, Brianna Sargent, and Hunter Harrison. He will be laid to rest at the Cap Thacker Cemetery in Pike County Ky. at a later date. A special thank you to Janice and all the staff at Amedisys Hospice. www.mccammonammonsclick.com 865-982-6812
---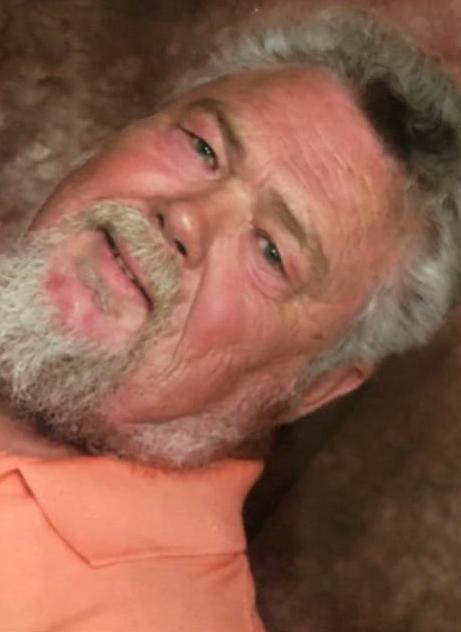 Charlie Virgil Wates, 72, of Rockford went home to be with the Lord, Sunday, May 17, 2020. Charlie worked as a laborer in Smokey Mountain National Park, and was a veteran of the US Army from 1968-1971. Charlie was married to his wife, Phyllis for 53 years. Preceded in death by his parents, Earl Wates and Geneva Hedges; siblings, James Wates, Carolyn Allen, Debbie Stevenson, and Eddie Wates. He is survived by his wife, Phyllis Wates; daughter, Mary Rowland; son, Matt Wates; grandchildren, Earley Matt Wates, Gracey Faith Wates, India Bailey Boyd, Nicholas Braden Boyd, Plez Chase Caccavale; brother, Dean Kirk; brother-in-law and sister-in-law, Chuck and Peggy Boling; and several nieces and nephews up north and several nieces and nephews down here. Memorial service will be held 6:00 PM Saturday, May 23, 2020 at the family home. Arrangements are with Miller Funeral Home, Maryville.
---
JoAnn Clary Whitt, formerly of Spartanburg, SC, passed away peacefully in her sleep on Monday, May 18, 2020 at Sunrise Assisted Living in Johns Creek, GA. Born in Spartanburg, SC, March 22, 1935 to the late Fred and Sybil Gossett Clary, she was a member of Arcadia United Methodist Church and 1953 graduate of Fairforest High School. She attended Cecil's Business College where she met her husband, the late Preston L. Whitt, who passed in 2003. Surviving are her children, Michael P. Whitt (Becky) of Columbus, NC, Janet Whitt of Townsend, TN, Fred Whitt (Ashley) of Alpharetta, GA, and Jody Whitt of Cumming, GA; grandchildren, Kyle Culbreth (Kirsten) of Tahoe City, CA, Nedra Kanavel (Rob) of Flat Rock, NC, Saxon Whitt of Alpharetta, GA, Kennedy Whitt (Josh) of Alpharetta, GA, John Whitt of Dunwoody, GA, and Pierce Whitt of Dunwoody, GA; and great-grandchildren, Kadin Harris of Tahoe City, CA, Rowen Kanavel and Thatcher Kanavel of Flat Rock, NC. A private graveside service will be held on Thursday, May 21, 2020, in Greenlawn Memorial Gardens, with Mr. Tommy Ariail and The Rev. David Ervin officiating. A Celebration of Life will be held at a later date. In lieu of flowers, memorials may be made to the Parkinson's Disease Research Center at Emory University, 1440 Clifton Road NE Suite 170, Atlanta, GA 30322. An online guest register is available at www.floydmortuary.com Floyd's North Church Street Chapel