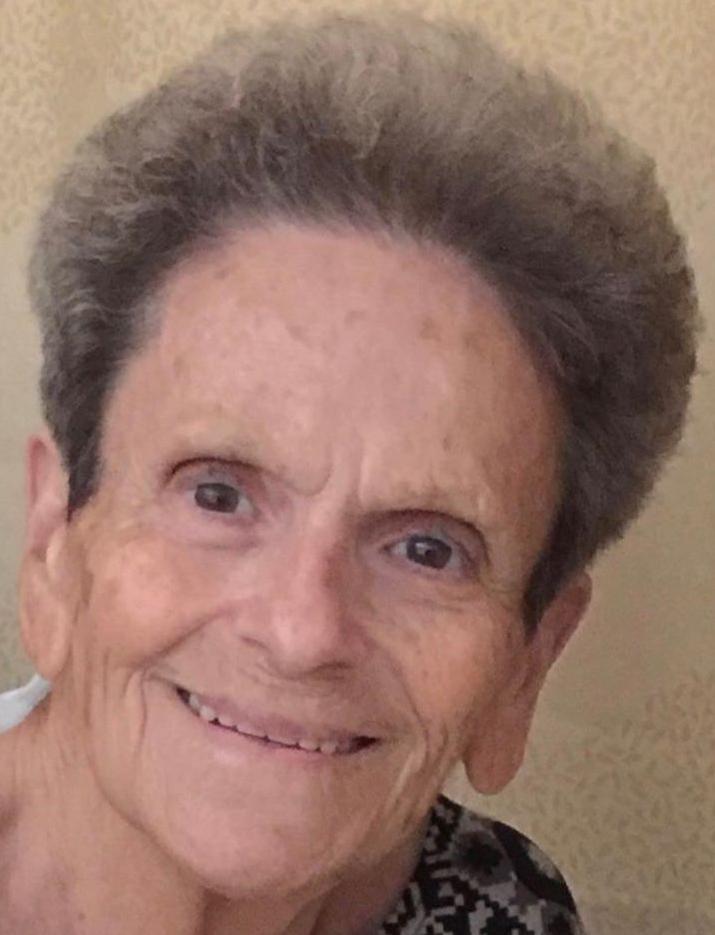 Shirley Ruth Carey, age 79, of Maryville, Tennessee went to be with the Lord on Monday, September 14, 2020. Shirley worked as a CNA at Asbury Acres for over 25 years. She loved collecting antique dolls and spending time with her grandkids. Preceded in death by her parents, Jack and Blanche Teffeteller; husband, John "JF" Carey; son, Gary Carey; sisters, Stella Gibson, Gail McClure and Jackie Sue Burchfield; and brother, Jerry Teffeteller. Shirley is survived by her son, Bobby (Donna) Carey; grandchildren; Jessica (Greg) Cook, Eric (Caitlin) Carey; great-grandchildren, Alden and Easton Carey, Zane and Sage Cook; sisters, Pat Motley and Barbara Rutherford; special sister-in-law, Patricia Gibson; and several nieces and nephews. The family will receive friends on Friday, September 18, 2020 from 1:00 to 2:00 PM at Sherwood Chapel and Memorial Gardens, 3176 Airport Highway, Alcoa, Tennessee 37701. A Chapel Service will follow at 2:00 PM, with interment taking place at 3:00 PM. Fond memories and expressions of sympathy may be shared at www.sherwoodchapel.com for the Carey family.
---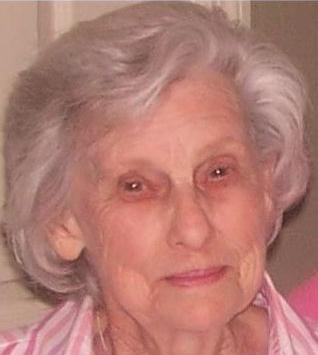 Roxie Lee Wilburn Headrick, 95, passed away at home on September 14th surrounded by her loving family to whom she gave unconditional love. She was a strong Christian and prayer warrior not only for her family but everyone she encountered. She believed in the power of prayer and always said she couldn't get through a day if the Lord didn't hold her hand and she was packed and ready for Heaven. She will always be remembered for her many acts of kindness which might simply be a card, a phone call to ask about your day or just let you know you were on her prayer list. She found joy in taking care of others and took pride in caring for her home and family. The family will always remember coming home to the wonderful smells from her kitchen which could be her homemade cat-head biscuits & gravy, fried chicken, homemade chicken soup, (which she claimed would heal any illness) or her famous chocolate pie which was a treat enjoyed by family, friends & neighbors. Fortunate to have kept her sharp memory, she never passed up an opportunity to share memories of her childhood and how she learned to make cornbread at age 9 and, along with her sisters, helped care for her twin brothers. She enjoyed creating beautiful pieces of needlework and was an exceptionally skilled quilter. Her real joy however, came from giving them to others, keeping very few for herself. She was preceded in death by infant daughter Mable Loretta, husband & the "Sunshine of Her Life" for 72 years, Carl Headrick, parents Lee and Sadie Wilburn, Brothers Walford Wilburn and Cledith Wilburn, Sisters Mable Waldrop, and Ernesteen Davis. She is survived by Son Ronnie Headrick (Karen), Daughter "Cookie" Headrick Crowson (Mike); Grandchildren Justin Headrick (April), Joshua Headrick (Christine), Misty Crowson Gregory (Keith), Angelia Crowson Healy (Andrew); Great-Grandchildren Hannah & Brentley Headrick, Taylor Gregory, Kristyn Gregory Roberson (Caleb), Georgia & Cambelle Healy; Brother Clifford Wilburn, and many very special nieces and nephews. She was so appreciative of the many cards, phone calls, visits, and prayers from both her immediate family and her church family. She requested that in lieu of flowers memorial donations be made to Pleasant Grove Baptist Church, 3736 Tuckaleechee Pk., Maryville, TN 37804 or Gideon's International, Blount County South Camp, PO Box 4035, Maryville, TN 37802.4035. The family wishes to thank the dedicated & compassionate caregivers Joan Ownby, Liz Carter & Sharon Plemons as well as Dr. Jessica Ivey, and UT Hospice. A special thanks to Lorens Cruze and Neakie Alexander for your many acts of kindness. Due to the current concerns with Covid-19, the family will have a private celebration of life service with grandson, Joshua Headrick & Rev. Greg Long officiating. Interment will take place at Grandview Cemetery. Friends may visit at their convenience from 8:00 AM until 5:00 PM, Thursday, September 17, 2020 at Smith Trinity Chapel. Smith Funeral & Cremation Service, Maryville, 865-983-10000, www.SmithFuneralandCremation.com.
---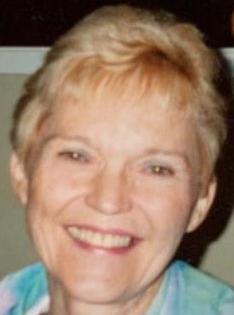 Joan Lee Huffstetler, July 23, 1937 — Sept. 11, 2020 Joan was born in Portland, Oregon. Her family also lived in Clatskanie and Coos Bay, Oregon. She was one of two daughters born to Frederick & Josephine Yarnell. She is survived by her husband Dwight Huffstetler of Barnesville, GA., their oldest son Fred Huffstetler, daughter-in-law Susan, granddaughter Jodi of Asheboro, NC, daughter Mary Lynn Huffstetler of Atlanta, GA, son Michael Huffstetler, daughter-in-law Beth, grandchildren Matt, Grace, Daniel, Anna & Michael of Omaha, NE, grandson Jason Huffstetler of Fairfax, VA, and her sister Lynn Shaw and brother-in-law Phil of Mill Valley, CA. Joan was preceded in death by their daughter Betty Jo. Joan studied Nursing at Lewis & Clark College in Portland. She met Dwight in San Francisco, CA through a young adult ministry at a local church while she was working at Greyhound as a clerk. They were married April 3, 1960 in Coos Bay, OR. Four children later and the year after Betty was born the family moved to Atlanta, GA. In addition to raising her four children as a stay at home mom, she was a daycare provider with Kinder Care and held various admin positions with Sears, Office Equipment Wholesale, and later with the Environmental Protection Agency in Atlanta. For many years she was a dedicated runner and even served as a volunteer for the 1996 Atlanta Olympics. While in her early 70s, she went back to college to complete her studies and earned her Associate of Arts Degree from Gordon State College in 2009. Joan was the best older sister, a devoted wife for 60 years, and to the rest of her family, a very loving mom, aunt, and grandmother. She had the gift of making everyone's day a little brighter with her smile and joy. Her genuine happiness and excitement for others was one of her unique qualities. She had a servant's heart and a humble spirit as she poured a lot of love into her family and friends. Family and friends will celebrate Joan's life with a Graveside Service, on Saturday, Sept. 19th, at 2:00 pm at the Carpenters Campground United Methodist Church near Maryville, TN. Rev. Chris Thore from High Point, NC will preside over her service. Visitation will follow afterwards. Memorials can be sent to: John's Place c/o Barnesville First UMC, 375 Thomaston Street, Barnesville, GA 30204, or to Carpenters Cemetery Fund, c/o 1035 Bert Garner Lane, Maryville, TN 37803. www.mccammonammonsclick.com 865-982-6812
---
Jane Sanders, 69, of Maryville died on September 15, 2020. Funeral arrangements to be made at a later date by Cremation By Grandview, Maryville, TN 865-738-0244, www.CremationByGrandview.com.
---
David Joseph Sutton, age 29 of Maryville, passed away September 14, 2020. He was a Beloved Son and Brother. He was preceded in death by his sister, Angela Lee Sutton; paternal grandfather, David Joseph Sutton; maternal grandparents, Robert Dale Earsley and Patricia Lee Earsley. He is survived by his mother, Robin L. Sutton; father, Terrance Sutton; sister, Cynthia Sutton; brother, Vincent Sutton; grandmother, Mary Martha Sutton; 4 aunts; 1 uncle; numerous cousins. Family and friends will meet 3:00 PM Saturday, September 19, 2020 at Sherwood Memorial Gardens for a graveside with Rev. Mickey Rainwater officiating. He will be greatly missed! www.mccammonammonsclick.com 865-982-6812
---
Paul Eugene Teffeteller, age 54, of Maryville passed away Sunday, September 13, 2020. He was preceded in death by his mother, Charlotte Teffeteller. He is survived by his sister, Mary Teffeteller; brothers, Joe Teffeteller and Doug Teffeteller; and several nieces and nephews. Graveside service and interment will be held at 11:00 AM Friday at Old Piney Cemetery, Rev. Larry Johnson officiating. The family will receive friends from 5:00 PM until 7:00 PM Thursday at Miller Funeral Home, Maryville. (865) 982-6041 www.millerfuneralhome.org