While hairs were grayer and bodies rounder, the talent as well as wit was impressive Monday night as the Blount County Sports Hall of Fame inducted its 2018 class at the Airport Hilton.
Speaking about "the best team I ever coached," previous Hall of Fame inductee Jack Renfro looked out over several ex-players from his 1985 Heritage Mountaineers and noted that, "if we played today, I see we'd have a lot more linemen."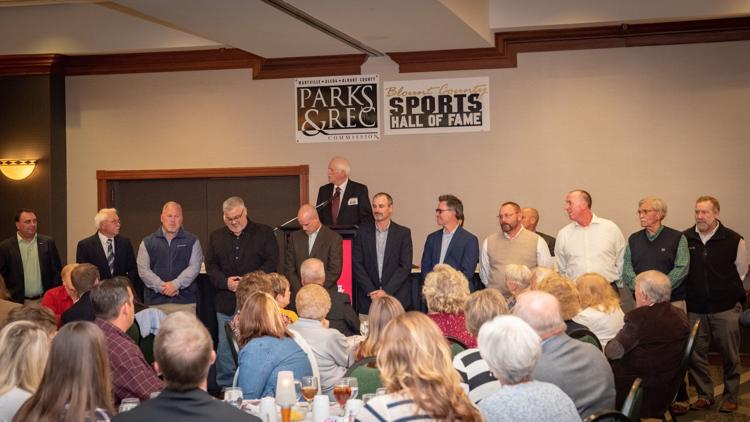 With local legends from Oliver Spears, a three-sport star in the 1930s and 1940s, to two-time state champion and 2005 Maryville graduate Cade Thompson, those honored at the annual banquet had praise heaped upon them and took turns sharing their own wisdom collected from glory days on the fields, courts and waters of Blount County.
"Just look at the list (of previous inductees)," said Micah Marsh, who led Alcoa on the basketball court as both player and coach. "It's an honor in itself, plus to get to come back home and see so many people that made an impact on your life, the ones you coached with and against, it's just very special."
Now coaching in Arkansas where his Episcopal Collegiate School has won two state championships, Marsh noted in his introductory remarks that his goal is to "play hard and tough, and have fun doing it."
Others echoed that mix of determination and joy. Tommy Bowers, a football star at Porter High and then Maryville College in the early 1960s, also showed his doggedness after breaking his ankle his junior year as a Scot.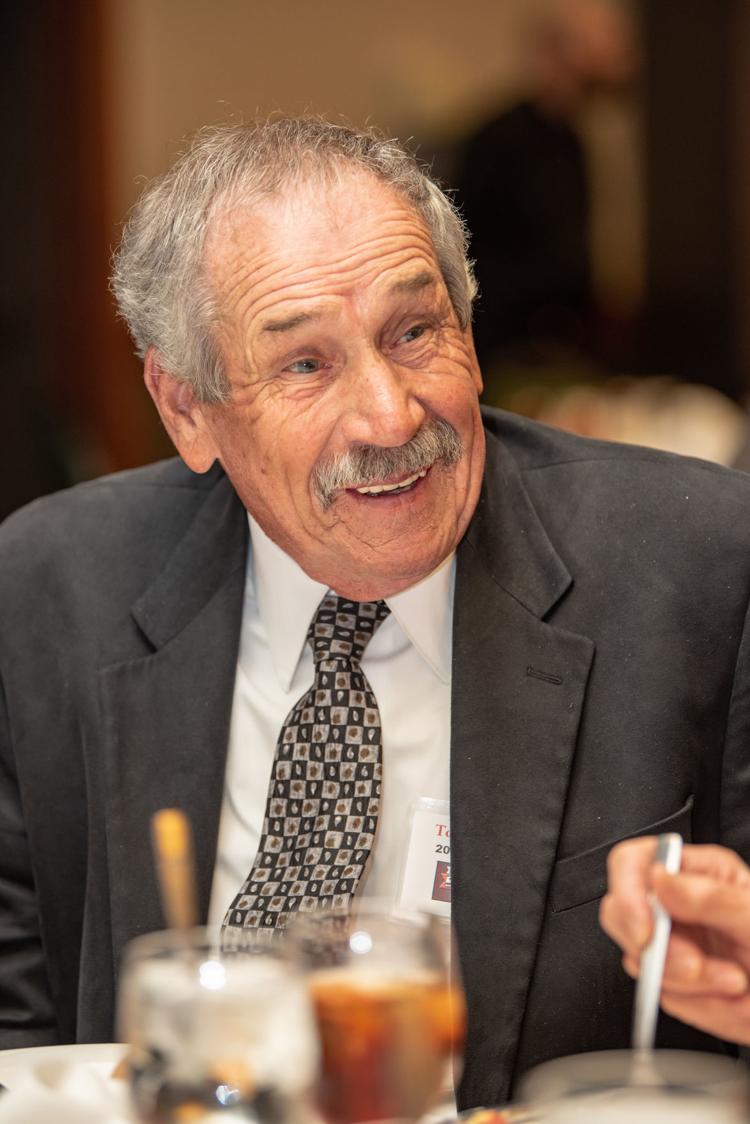 The injury ended his football career but Bowers just switched to baseball, became a star and went on to a successful career including community leadership.
"Play hard, give it your best, and leave it all on the field or court," were Bowers words of wisdom given in his introductory montage.
Most inductees were, of course, stars and central figures on their teams. Yet the value of teamwork and taking other roles was a common theme.
Thompson, Tennessee's 4-A "Mr. Football" as a senior and quarterback for two championship Rebel teams, was unable to attend but probably would be pleased with the simple compliment given him by MHS teammate Cory Everett, who said, "He was never the star quarterback or the starting pitcher, he was just a teammate."
David Ellis made his mark as an assistant coach at Maryville for 25 years. In line with his behind-the-scenes role, Ellis' introductory remarks included his philosophy that any member, not just the most talented, can help a team succeed.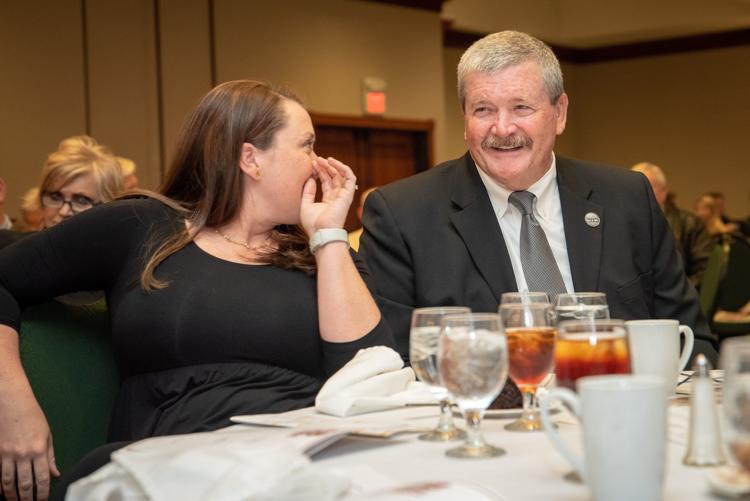 "You don't have to be a starter to be a leader," said Ellis, who is now retired. "It's a tribute to all the kids and to all the other assistant coaches (to be inducted). As easy as they chose me, they could have chosen many other guys that have been assistant coaches forever. I'm just fortunate to be in that coaching fraternity."
Other coaches honored included Don Heatherly, who shocked Blount County by leading the first Heritage basketball team to a 24-3 record, and Rodney Nelson, who compiled a 443-275 record as Maryville High School head coach from 1983 to 2006.
Nelson's contributions to Blount County go beyond his stint with the Rebels. He helped found the Maryville Biddy League, introducing basketball and team play to countless youth, and coached AAU, Little League and several other levels.
Determination can come in various ways, said John Moscript, who excelled as a running back for the legendary Ted Wilson at Maryville in the mid-1960s. Stretching his two hands about a yard apart, Moscript joked that Wilson "gave me lots of encouragement, in a big paddle about this long."
A paddle of another type put Paul Allison into the Hall of Fame. The founder of Allison Boats attributed the first of many inventions to a simple mistake, dropping his outboard motor propellers and having the blades bent. The "cupped" propellers proved much faster, and Allison went on to break many speed records with that and other innovative designs.
Special Olympian Sarah Luptak was also honored, as were two other legendary teams joining the 1985 Heritage football squad.
The 1961-1963 Hall High School basketball team was honored with C.A. Houston, brother of former Tennessee coach Wade Houston, speaking on behalf of the legends, including the man commonly referred to as the greatest athlete to come out of Blount County, Albert Davis.
Not to be outdone by the predominance of male inductees, Sarah Fekete-Bailey, speaking on behalf of her teammates on the 2002 state finalist Maryville softball squad, reminded the 400-plus attendees that "having a mom that can catch, throw and spit seeds is something to brag about," as well.